Hi everyone, Jenny from Honey and Birch again! Today I want to share with you a twist on one of my favorite foods – tacos! I have turned tacos into an even more finger-friendly version by making them into pinwheel appetizers. This yummy treat is great for game days or for those upcoming holiday parties.
I know, I know, it's too early to talk about the holidays. But really, it's never too soon to start thinking about parties and holiday menus.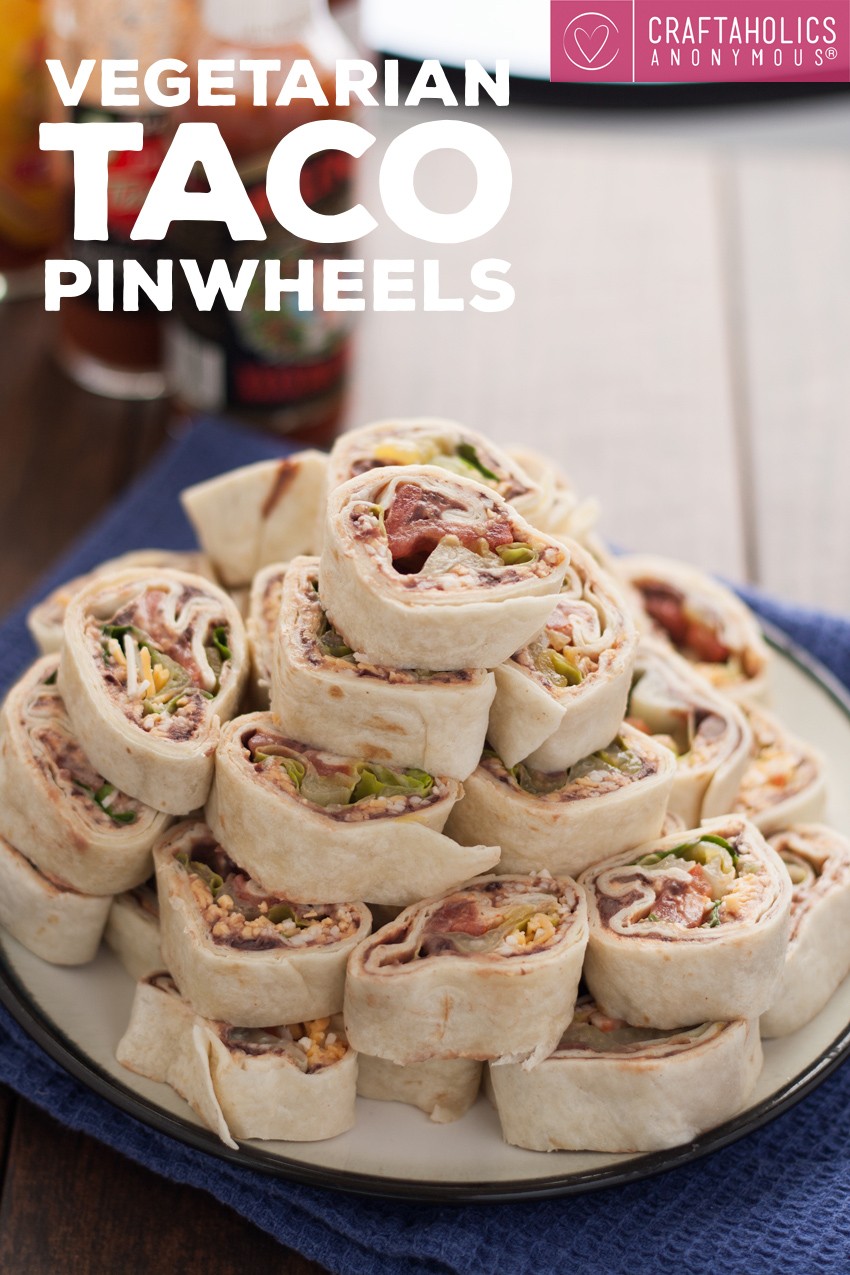 Vegetarian Taco Pinwheels
These vegetarian taco pinwheels are not only yummy; they are also super easy to make. I thought about adding meat but since I suggest chilling them before cutting into bite-size slices, I chose to leave out the meat. I don't dislike cold ground beef or chicken but you may. Refried beans, on the other hand, are tasty either cold or hot and are perfect for this appetizer.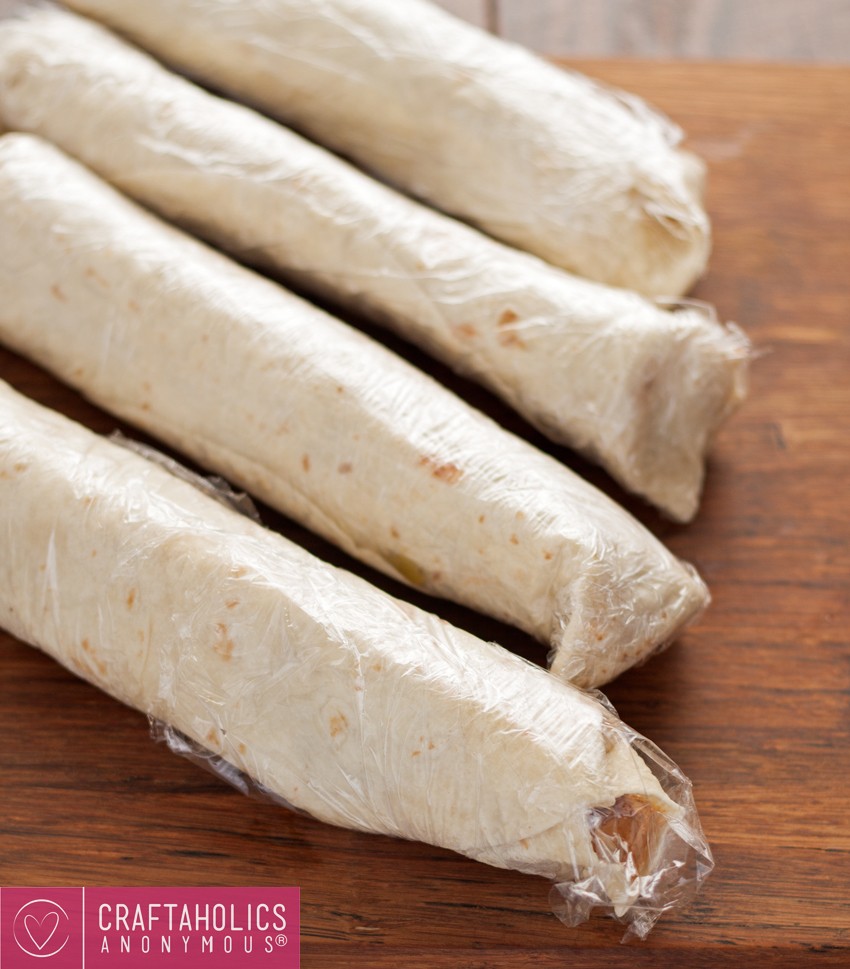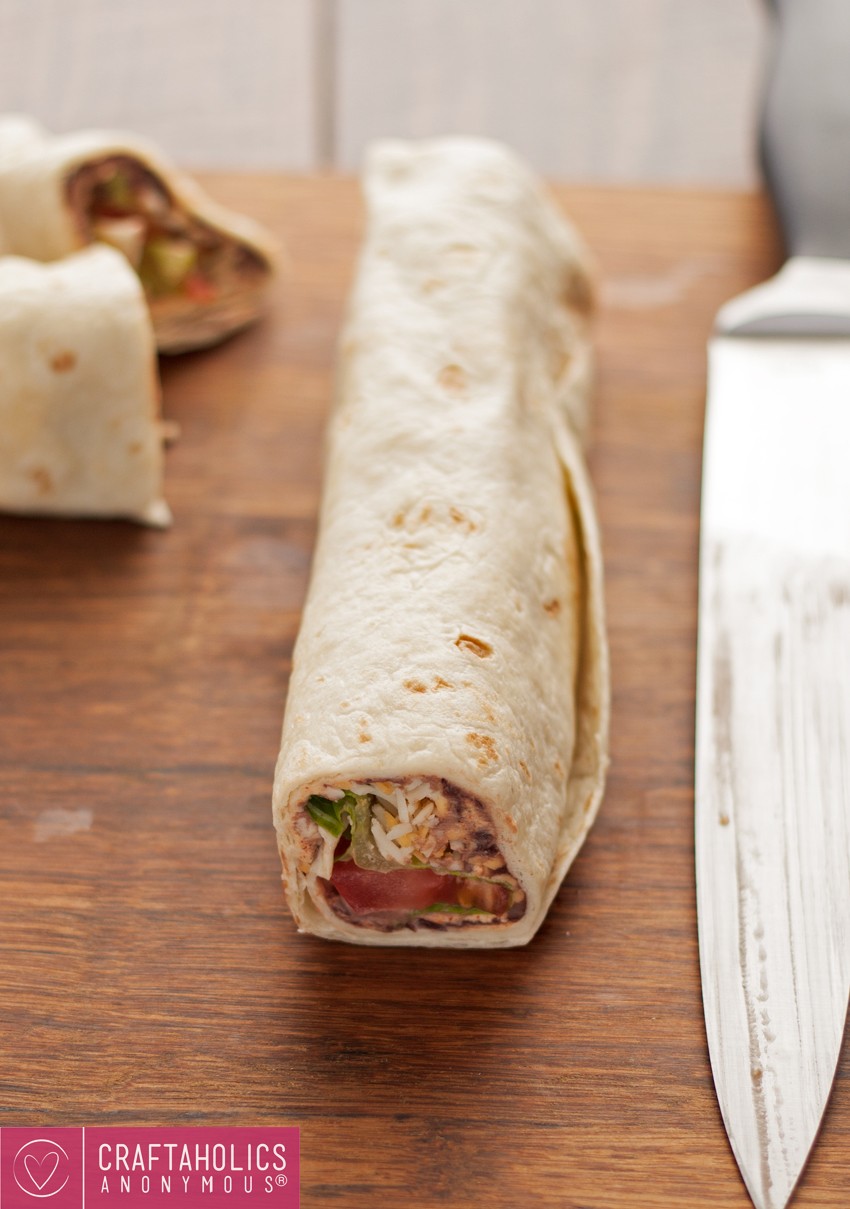 Start with the largest tortilla you can find. Spread a thin layer of the cream cheese mixture followed by a layer of refried beans. Avoid the edges of the tortilla because you are going to chop off the ends anyway – no use wasting your fillings. Then sprinkle some shredded cheese in a row. Top that with lettuce leaves, followed by tomato slices. Scatter a few diced green chiles for flavor and give your tortilla a roll.
Share and Enjoy