Hi everyone!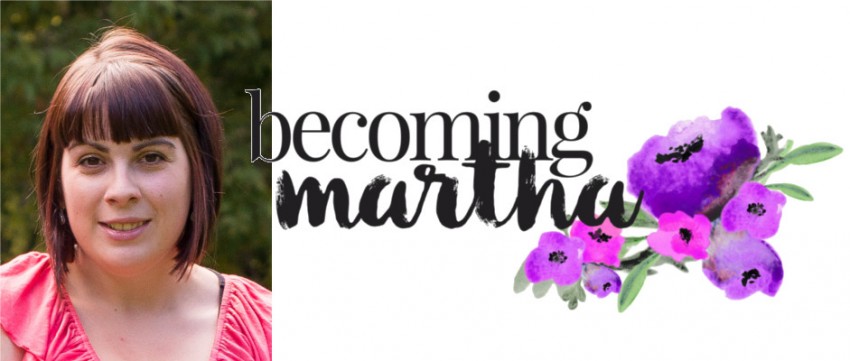 I'm Sarah, and I blog at Becoming Martha. I live in a small town in Eastern Ontario (Canada, that is) and in addition to blogging, I'm the mother of two adorable girls, a military wife, and an elementary school teacher. I love sharing ideas for creating a warm and inviting home, and planning wonderful parties and events for our group of friends. You can find these ideas and more pretty ideas over on my blog!
However, don't be fooled by all of the pretty pictures. I will be very forthcoming with you, since I love you so much. I hate cooking and my floors are almost always dirty. My youngest daughter is often permitted to wear flip flops three sizes too big for her and her hair is usually in her face. I am extremely forgetful, and if I do not write it down, I will forget it. Even if I do write it down, I will probably still forget it. And lastly, I am usually almost always late to social events… but amazingly, never late to work – phew. Thankfully, my friends still love me.
And what do I do for fun when I'm not ignoring my dirty floors and running late? I craft; I create. I indulge in Ben & Jerry's Half Baked ice cream. I watch Netflix shows that make me laugh (Parks and Recreation, anyone?). And I blog.
If that sounds like a blogger you could get on board with, make sure to check out my monthly projects here on Craftaholics Anonymous, and stop by Becoming Martha to see more. Also, check me out on social media – I am a massive instagram fan! I'd love to see you over there!