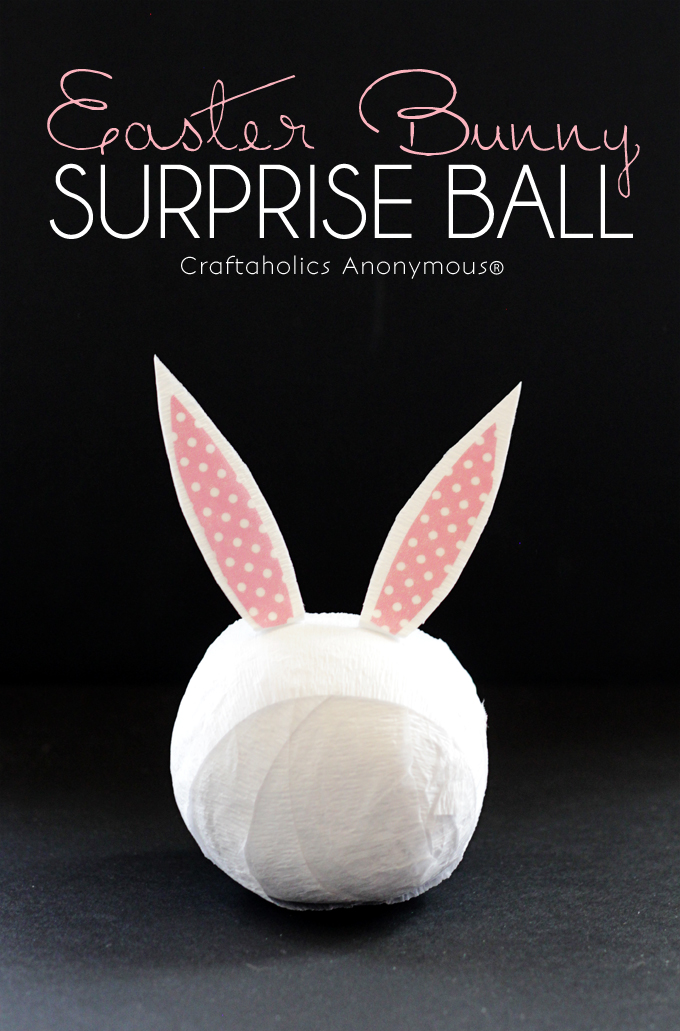 Easter Bunny Surprise Balls
Looking for an Easter gift that is inexpensive, potentially sugar-free, and tons of fun for your kids? These Easter Bunny Surprise Balls are the perfect craft for you! Surprise Balls have been around for ages and they are essentially the same today: take small gifts and trinkets and wrap crepe paper around them until a ball is formed. Kids absolutely love them!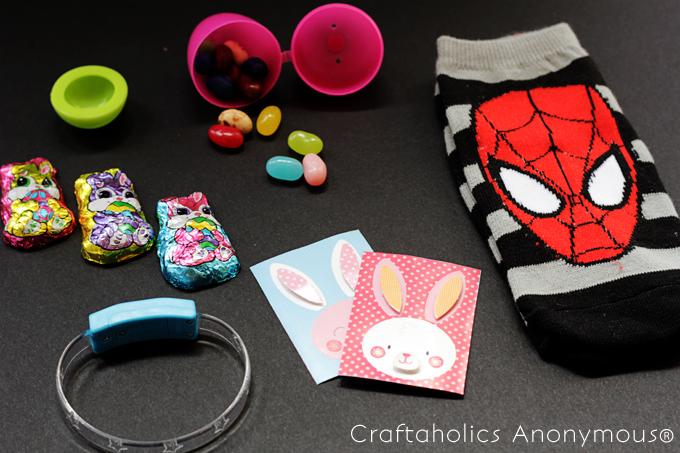 First things first, you're going to have to collect some small items to include in your surprise ball. All of my gifts were found in the dollar section at Target and included multiples so I was able to make about 4 surprise balls for under $10. I included everything but the socks in my surprise ball. If you'd like to add socks to yours, I would suggest rolling and using them first. You're also going to need a couple rolls of white crepe paper streamers (each ball will use up about half of a medium roll) and a little bit of double-sided tape to secure the end.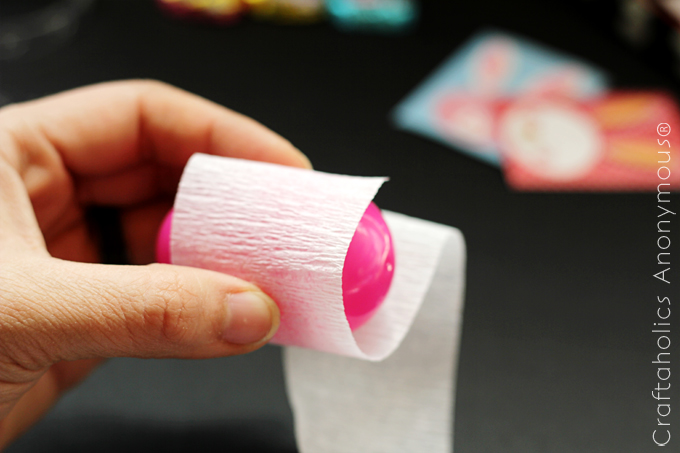 I started with a plastic egg full of jelly beans but remember, you can add pretty much anything! The fun thing about the jelly beans was that they made the Easter Bunny Surprise Ball sound like a rattle. Fun for the kids, potentially annoying for everyone else. :D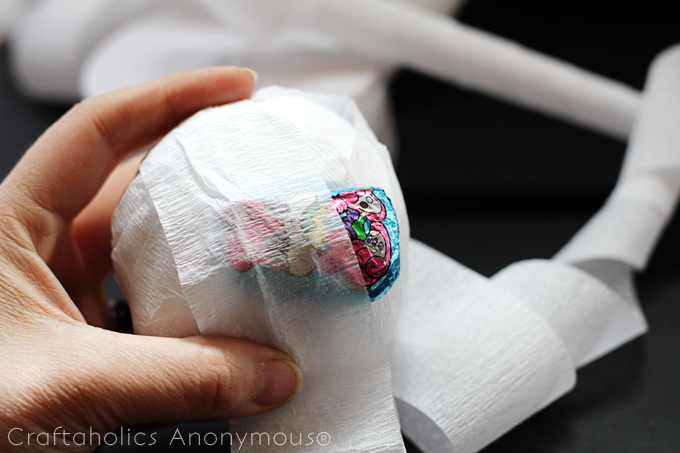 Keep wrapping and wrapping and wrapping, adding a little gift every few turns or so. If it matters to you, try to make the ball as symmetrical as possible by pressing and forming the crepe paper in your hands as the ball is formed. Don't worry too much, the kids won't notice!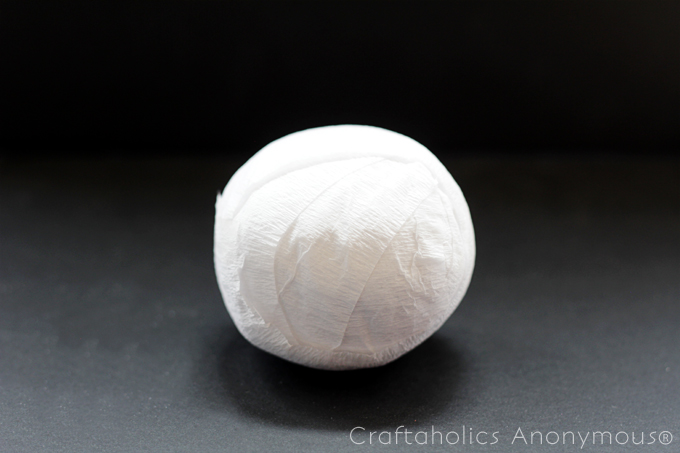 Tada! You have officially made a surprise ball. You can either leave it like this or decorate the outside with stickers or bunny ears. Once again, do as much or as little as you want. I promise your kids will love it either way!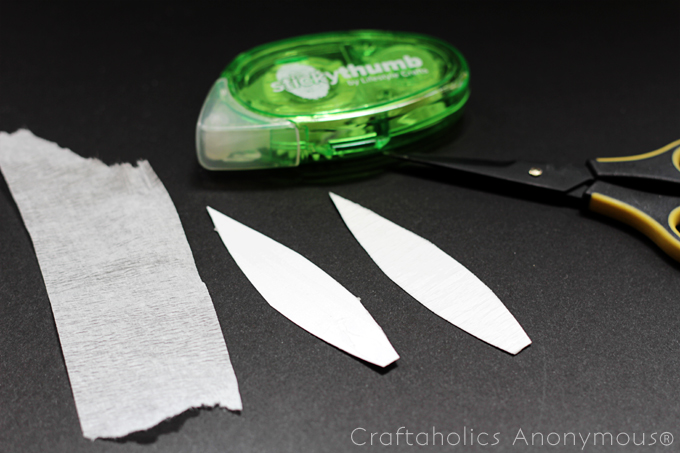 Making the bunny ears is super easy. Just attach a piece of the streamer to white card stock and cut in the shape of ears. Cut the same but slightly smaller shape out of washi tape and affix in the center of the ear. Fold the bottom over and glue in place on the surprise ball. Done!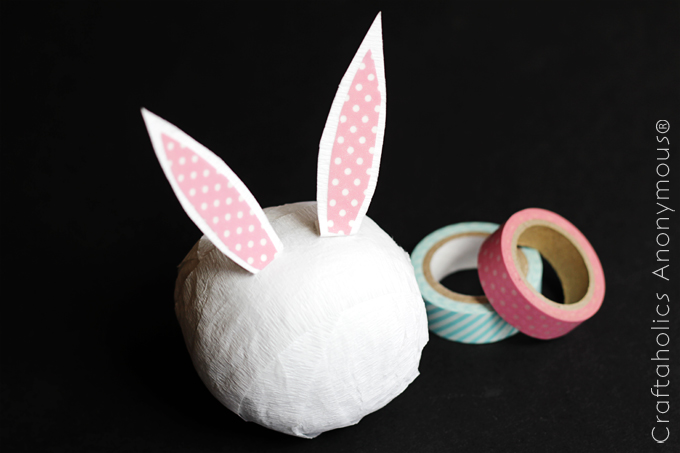 I love how sweet and cute these look but mostly I love how much my boys love tearing into these surprise balls. Who would have thought that wrapping little trinkets and candies into a ball would have brought so much joy?!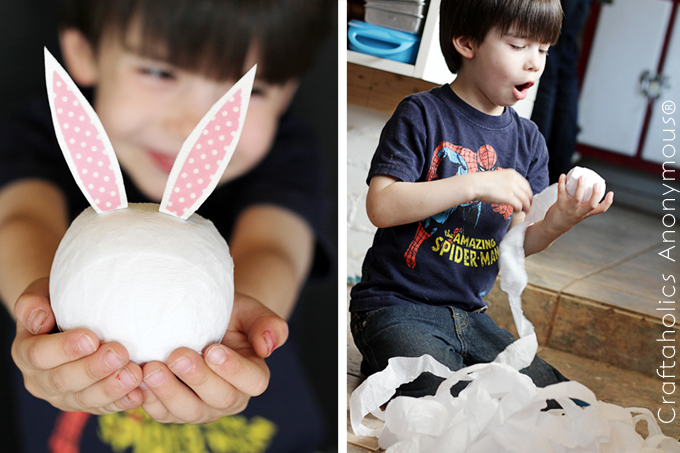 Look at how excited my five year old son is to open a handful of items I got in the dollar bin! Seeing that reaction never gets old. Hope your kids enjoy their Easter Bunny Surprise Balls and much as mine did!
Are you making handmade Easter gifts for your kids this year? If so, what are you making? I'd love to hear in the comments below! 
Looking for more Easter craft ideas? Follow our Easter Pinterest board!
Vanessa
Vanessa Brady is the mother of two boys and when she's not pretending to be a robot or superhero, Vanessa enjoys creating original projects and tutorials for her creative living blog, Tried & True.