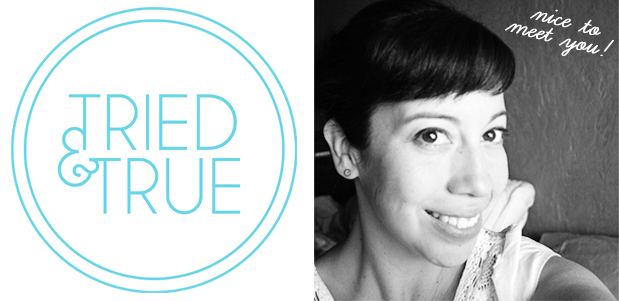 My name is Vanessa Brady and I live in sunny El Paso, Texas with two small boys, an amazing husband, and my ever-faithful dogs. I've been writing craft tutorials on my blog, Tried & True, for five years (where does the time go!) but before that I designed and sold small accessories through the internet. I've been crafting all my life and can't imagine a day without it!

Top Five Most Popular Crafts from Tried & True:
"I Love Everything" Coloring Print | Kool-Aid Dyed Playsilks | Homemade Body Wash
Peep Wreath | Mint-Ginger Nausea Candies
Keep up to date on new T&T projects and free printables through
Pinterest, Facebook, Twitter, Instagram, and Google+!