We are settling into our new home (finally!!!) and I've been loving the blank canvas I have to decorate. It's been loads of fun! Today I wanted to share the only room in our house that is completely done AND completely decorated… The Powder Room! Yes, it is the smallest room in the house, but hey, baby steps on turning this house into a home, right?!
Powder Room Makeover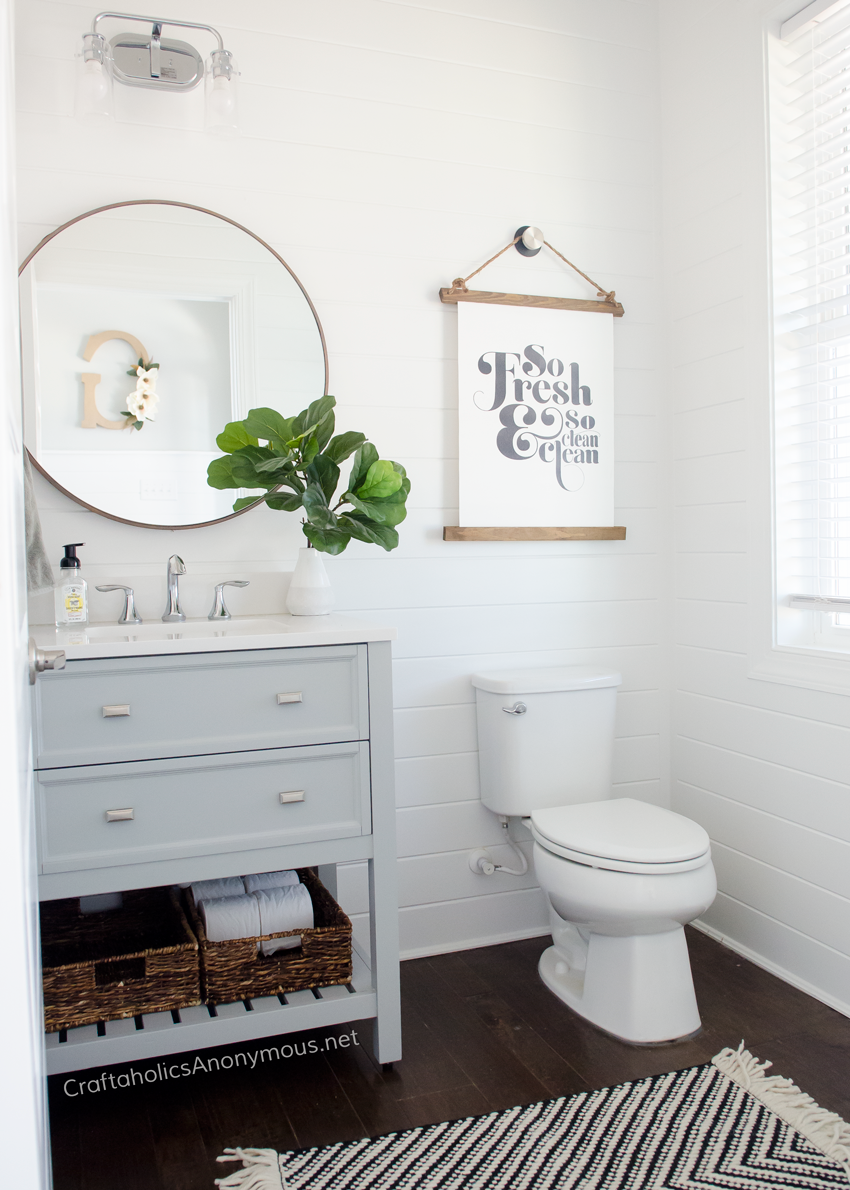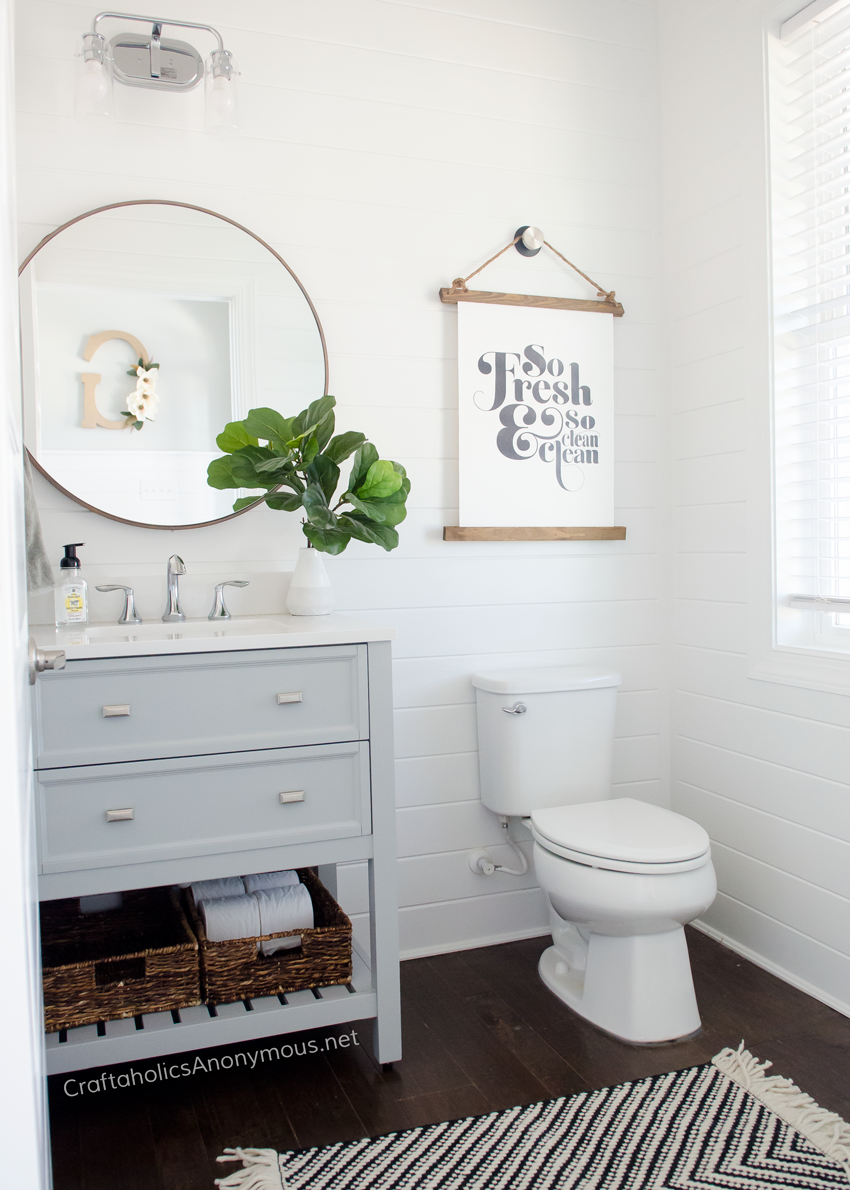 I absolutely LOVE my powder room! And it's the first room people see when they come in the front door. So I am stoked to have it looking put together and functional. Which cannot be said about other rooms yet (looking at you, Great Room! ha!).
So silly me did not think to get a before picture. It had a pedestal sink (why. Why do builders still insist on putting pedestal sinks in powder rooms? I don't know about you, but we gotta store that TP somewhere!!) So we added a cute little vanity, cute round mirror, rug, fiddle leaf fig faux plant, and a hanging canvas. Nothing crazy or anything. We did have to get a new faucet because the one in the pedestal sink didn't work with the vanity top. But other than that, everything was pretty straight forward.
And I know you're wondering, we had the builder install the floor to ceiling shiplap. Which dresses up this tiny room so much! Very happy with that decision!
I am not sure what style you'd label this bathroom, but I feel like it's a mix of a few. I'd love to hear your thoughts on whether its Boho, Farmhouse, Modern, Mid-Century, etc.
Sources
This post is not sponsored.
Sink: Lowes
Faucet: Lowes
Mirror: Kirklands
Plant: Michaels (I think. I've had it for awhile)
Mirror: Kirklands
Baskets: Michaels
Rug: Target (LOVE their Project 62 line!)
Light: Kohler
Hanging Canvas: Small Wood Home
Knob Hanger: Command Hook
Elbow Grease: Hubby :)
So that's my favoritest powder room ever! If you love it, please save it on pinterest or share it on Facebook! Have a wonderful week.

Hi! I'm Linda, the craft addict behind Craftaholics Anonymous®, a craft blog. Crafting is cheaper than therapy, right? When I'm not DIYing something, I can be found taxiing around our 4 crazy kids or working out. Or shoe shopping... because you can never have too many shoes! Happy crafting! ♥