Free Holiday Wrapping Paper
Whether you're super prepared and ready to start wrapping all the holiday gift you bought in June (You are seriously amazing!) or you're the kind to stay up wrapping the entire night before Christmas (me too!), this free Holiday Wrapping Paper is the perfect way to add some crafty cheer to your gifts!
There are two versions included, one that says "Merry" and the other, "Happy." I left them black and white outlines so that you could either go minimal or color in a few of the words to match your ribbon and embellishments. Totally up to you!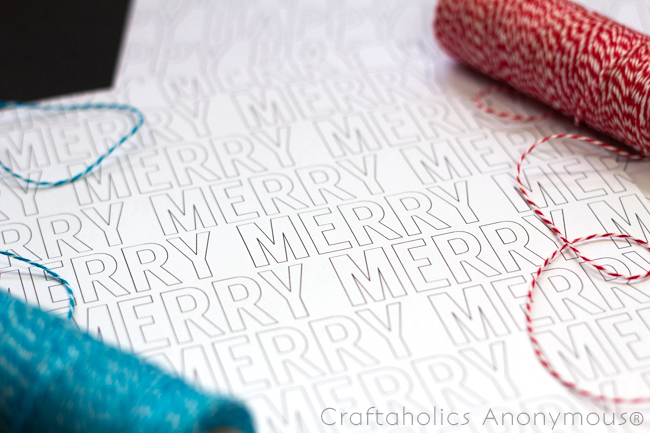 All you have to do is click on the appropriate file link below to print out your wrapping paper. If possible, I highly suggest printing all the way to the edges of the paper so that you have more wrapping surface. Tape a few pages together and hide the seam with a ribbon if you need to wrap a larger gift.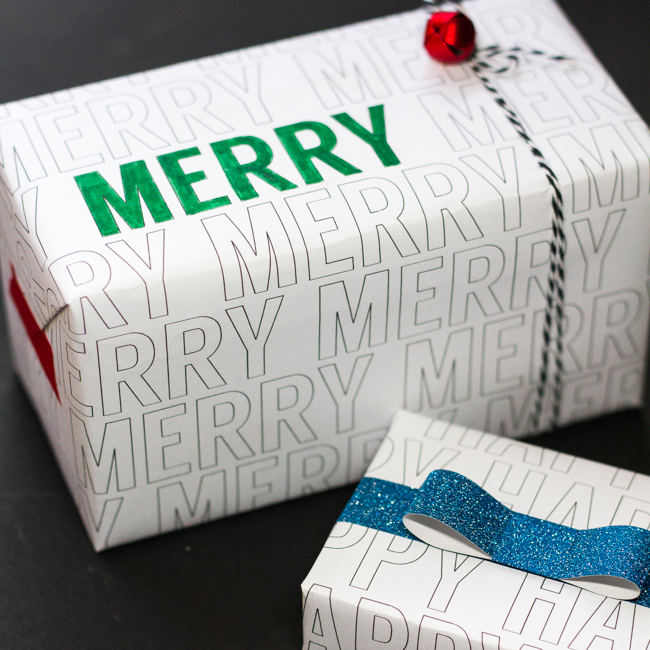 I love how coloring in one of the words give the package a nice pop of color! You could also let your kids color the pages for a fun project that can be used to wrap grandparents' gifts. Tons of options! The "Happy" version of this wrapping paper is perfect for Hanukkah, Kwanzaa, or New Years. You could even use it year-round as birthday wrapping!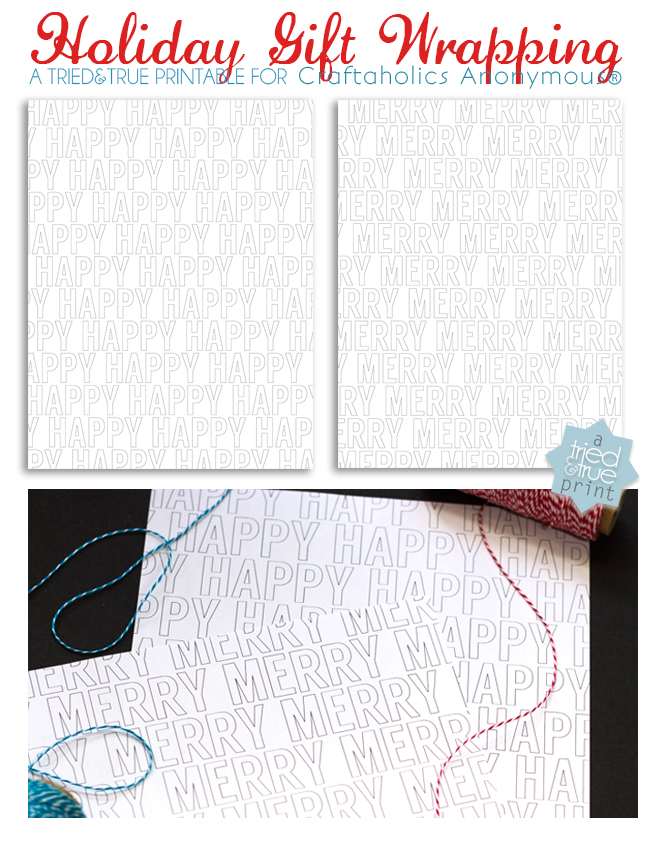 Hope this Holiday Gift Wrapping free printable comes in handy in the next few weeks!
Visit Vanessa on her blog, Tried & True, for more fun holiday free printables like these:
Holiday Survival Kit | Holiday Gift Shopping List | Rudolph Lip Balm Gift 
Vanessa
Vanessa Brady is the mother of two boys and when she's not pretending to be a robot or superhero, Vanessa enjoys creating original projects and tutorials for her creative living blog, Tried & True.