I know you've seen these unfinished decorative wood frames all over and they're so stinkin cute…but how do you use them? If you're like me, you were captivated by their curvy cuteness and so they made their way into your shopping cart. But then when you get home, you're not so sure what to do with them. Well, thanks to our Facebook fans, we have LOADS of awesome craft ideas for unfinished, decorative wood frames!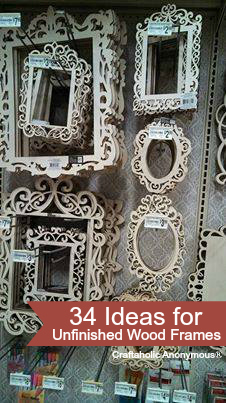 "I look at these (decorative wood frames) every time I go to the craft store…I love them! BUT I don't know what to do with them. Curious how others are using them in their home decor. Pictures would be awesome! Thanks!" – Kristy
Ideas for this post were taken from crafters' suggestions on this Facebook thread.

Ideas for Unfinished Decorative Wood Frames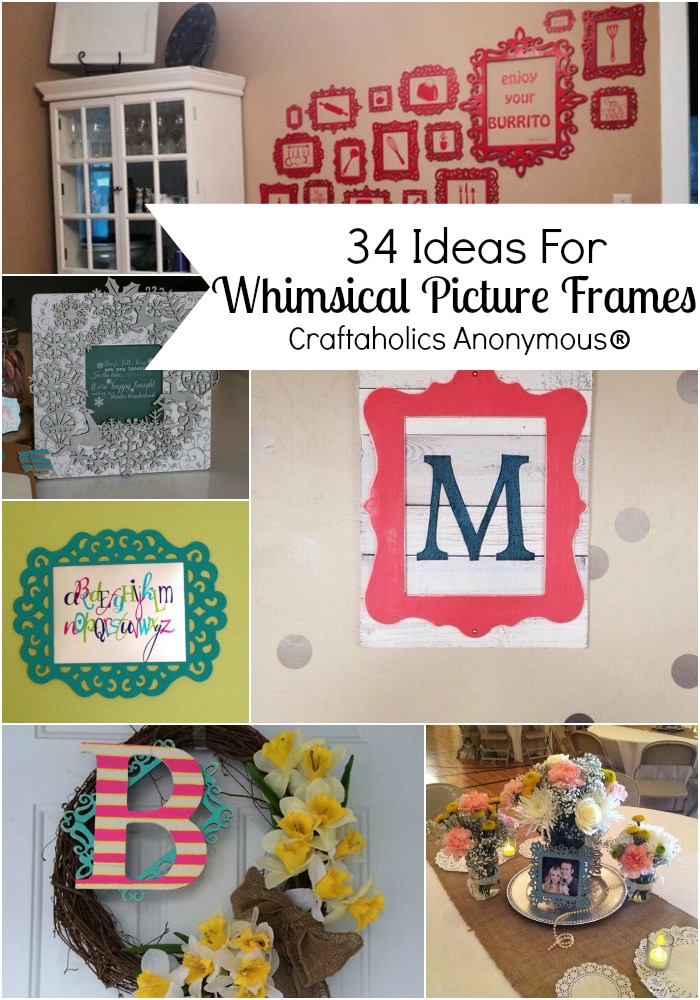 1. "I framed my AC controller to make it look purdy" – Kristyn B.
2. "I got mine as a gift and I stared at it a long time before coming up with a quilling (rolled paper) mosaic design." – Sarah C.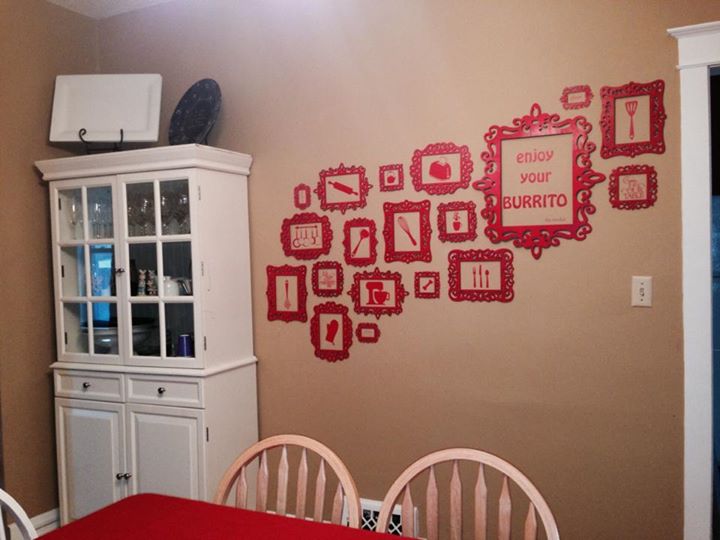 3. "For mine I spray painted them red and then cut out pictures/words with sticky backed vinyl (you can buy at Michales, but to match my red I bought from eBAy) using my Cameo Silhouette." – Amanda C.
4. "I made a last minute keno gift with one when I was snowed in! I left it open on top so you can change out the picture." – Cassie P.
5. "I bought a metal frame from the dollar store, and glued it to the front of the frame (after painting your choice color)" – Kristie S.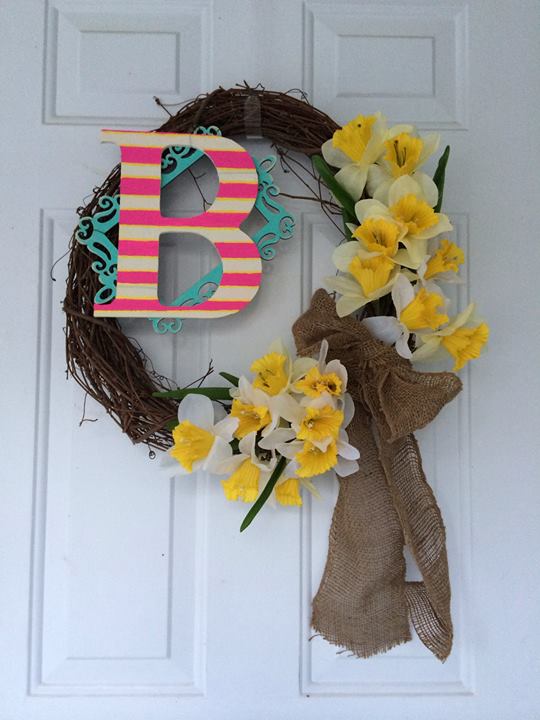 6. "I use them on wreaths to make the monogram stand out!" – Heather S.
7. "I simply paint them, attach a clothes pin covered in washi tape or on this case a small piece of lace ribbon and hang in my kitchen for a recipe holder. I have one for each season!!" Heather S.
8. "Jewelry frames! Spray paint, add hooks and screw into the wall. My husband cut some rods for the bangle/bracelet ones and I used the hooks to hold them in place. And these aren't pictured but he also cut chicken wire for earring holders!" – Sohini W.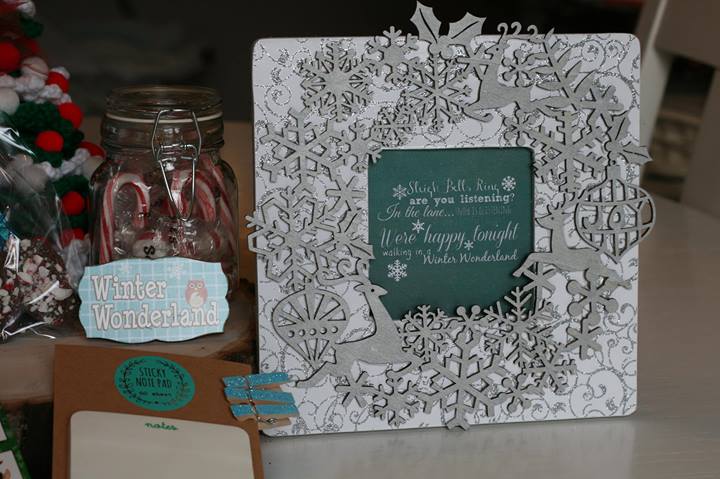 9. "I took scrapbook paper and covered the $1 frame first. Then using a sponge I blotted paint onto the overlay and attached to the $1 frame with E6000 glue! IF its going to show OVER the frame like above be sure to blot paint on the edges that will!!" – Aleisha R.
10. "Just went to a Pinterest party where my friends made these! They mounted one covered with scrapbook paper and a plain one with a monogram on it onto a burlap covered canvas. All of it came from michaels." – Jan J.
11. "Paint it and adhere narrow magnetic strips to it and use it as a refrigerator frame for your favorite snap shots!" – Janetta L.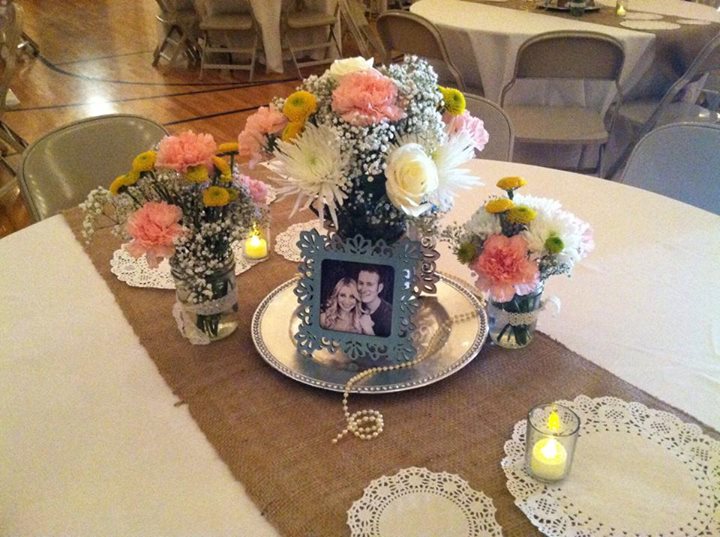 12. "I used them as centerpieces for my daughter's wedding." – Tatia C.
13. "I used them to make now holders for my daughters. Paint 'em & hot glue ribbon across the back & voila! You've got bow holders!" – Stephanie M.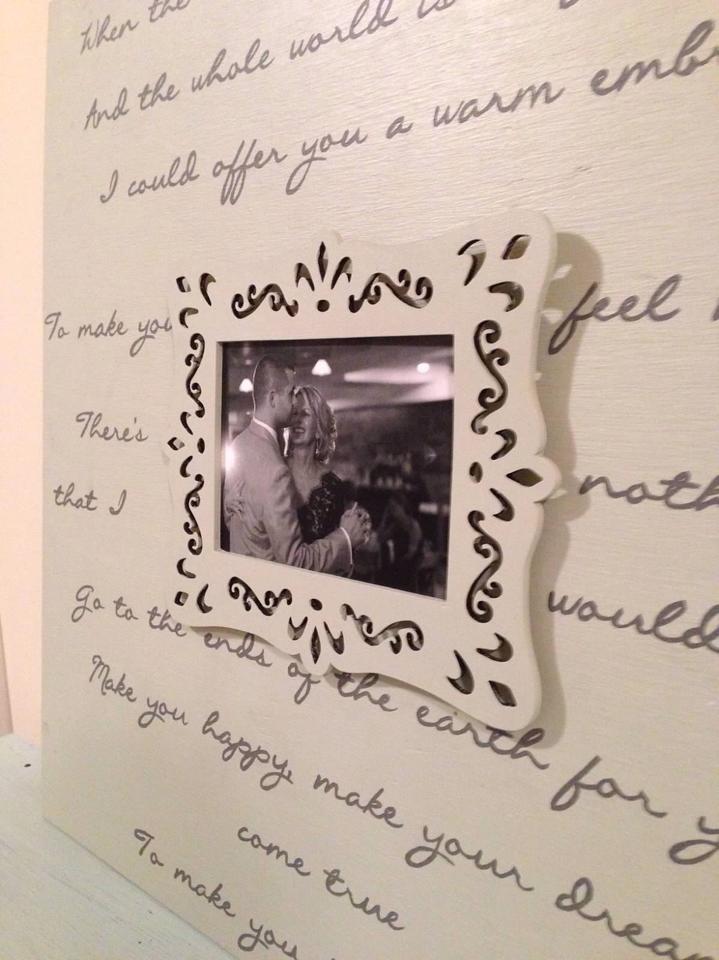 14. "I have mounted to a larger piece of plywood- painted and framed photo surrounded by a quote or song lyrics" – Jillian R.
15. "I used the filigree ornaments to create a monogram plaque" – Karen S.
16. "Chicken wire or screen and spray paint it, use it as a message center or jewelry holder." – Judy D.
17. "I painted mine in neon colors. We hang them from the tree for BBQ's in the summer for goofy photos or photo huts for church functions. It is a lot of fun!" – Jenn S.
18. "If you live in an apartment, hang over the peep-hole like on Friends!" – Lorraine L.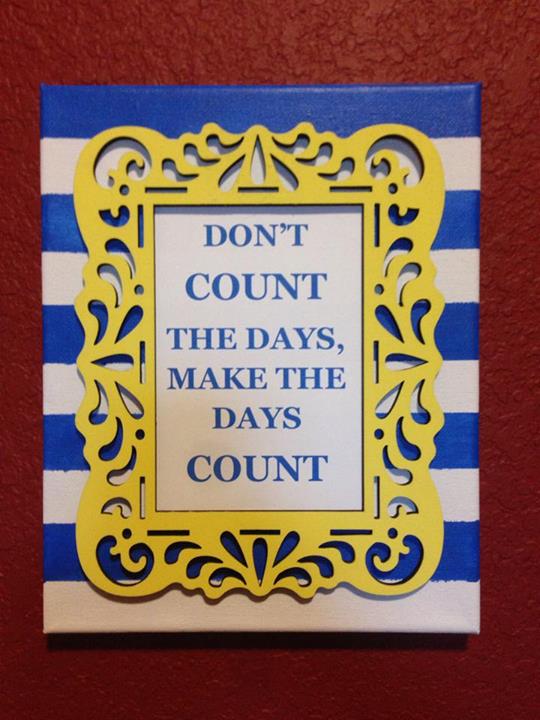 19. "I attached clips to them, Painted various colors and hug them on my daughter's wall and then I change out her "works of art" that she creates to display." – Suzanne A.
20. "I had a bunch of frames given to me without anything in them. I got a vey large chunk of cardboard and cut pieces to fit, put felt of different colors in each one, used scraps of cloth and made cabins, trees, windmills, old tractors and other things. The ideas are endless. I sold them all at the flea market for $85.00 and only had $12 invested. Who needs pictures?" – John F.
21. "I think some beautiful coordinating fabrics behind them to make a grouping would be fun." – Michelle W.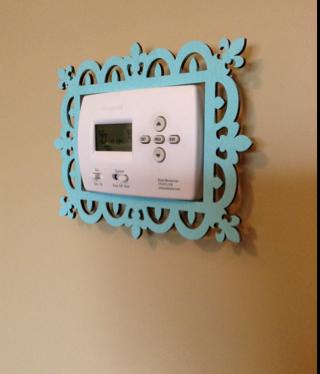 22. "You could paint a beautiful family "tree" on your wall and use the frames to house pictures." – Mary Ann K.
23. "I just spray painted other laser cut outs like this bird and butterfly to make garland along with contrasting paper & old buttons, etc. covering card board cut outs strung on burlap string to welcome in Spring. Be imaginative. You can do many things with the frames to. Spray paint them, affix fun photos in them and hang by corners this same way." – Sherri T.
24. "I painted the frames either cream, mustard yellow, black or white. I went to the mat department had mat cut down to fit in them, and painted a zigzag on it. I used my Cricut machine to cut out vinyl peel and stick letters and put them on it. Hot glued ribbon to it. Made a bow for the corner. And gave them out as gifts for my son's teachers for end of your gifts. They loved them." – Hope S.
25. "I painted them and glued them to canvas leaving the top side open to slide 4×6 pics. I connected four together with ribbon and hung with a bow." – Amanda G.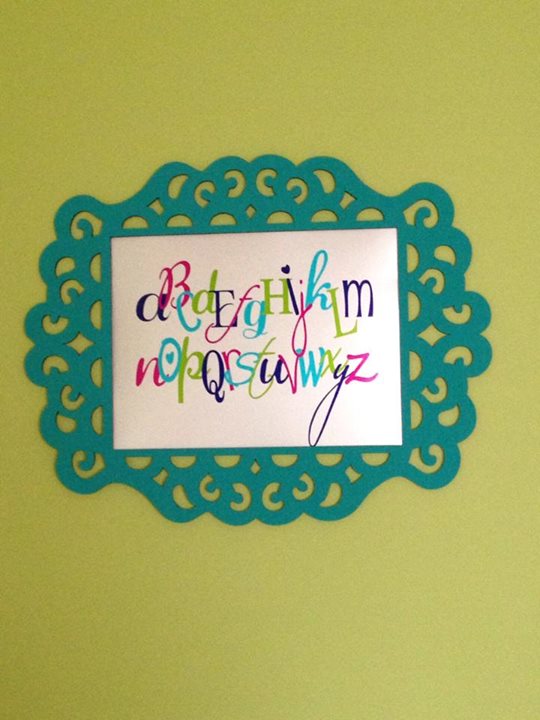 26. "I used it as a frame for my daughters room. I made the abc picture using photoshop elements and had it printed through mpix.com." – Christina R.
27. "I've seen chicken wire added to the back and then clips to hold cards or notes." – Stephanie P.
28. "Would work around a light switch too, or any hanging thing that's 3D." – Emily S.
29. "I have the oval ones and hung skeleton keys in them." – Ashleigh L.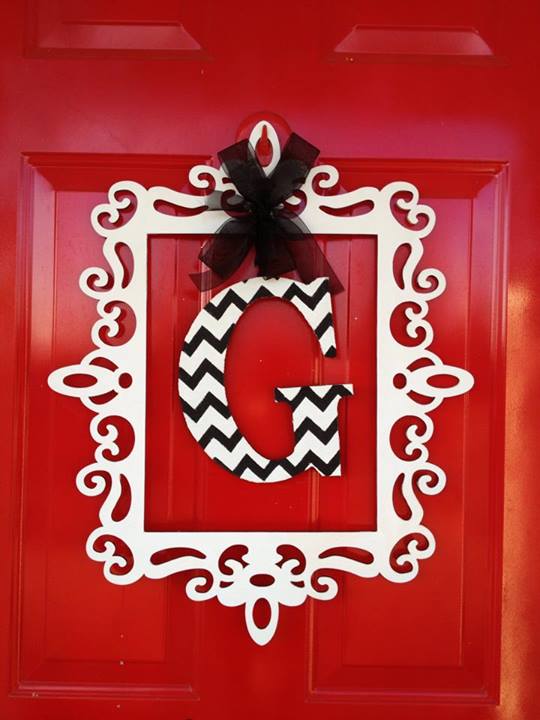 30. "I have painted the smaller ones and backed with thin cork for coasters." – Laura N.
31. "My niece used them in her photobooth at her wedding. Cute as people held up various ones in front of themselves and the photo was snapped and she painted hers white." – Susie C.
32. "Fancy up a plain hollow core door! Attach 2 of them to the top and bottom of the door at do 4 smaller ones and paint everything the same color." – Patty D.
33. "I saw chalk board contact paper so I would put that behind it and paint them bright colors" – Tammy W.
34. "You could make a welcome sign for your door with them and maybe decorate with a few silk flowers, but I love them just the way they are! I would make cute signs in the middles, or quotes." – John L.
Looking for MORE CRAFT IDEAS? Follow along on Pinterest! 
And don't forget, if you have a Craft Question, post it on our Facebook Page question and get answers!  

Hi! I'm Linda, the craft addict behind Craftaholics Anonymous®, a craft blog. Crafting is cheaper than therapy, right? When I'm not DIYing something, I can be found taxiing around our 4 crazy kids or working out. Or shoe shopping... because you can never have too many shoes! Happy crafting! ♥