Anyone else sucker in to be Room Mom this year? Yep, I did too! It's been fun…..but I'll probably think twice before I volunteer again! haha! Teacher Appreciation Week is a big week for Room Moms. I wanted to create something for Miss C that was both memorable and meaningful. So I decided to decorate her classroom door.
Teacher Appreciation Door Idea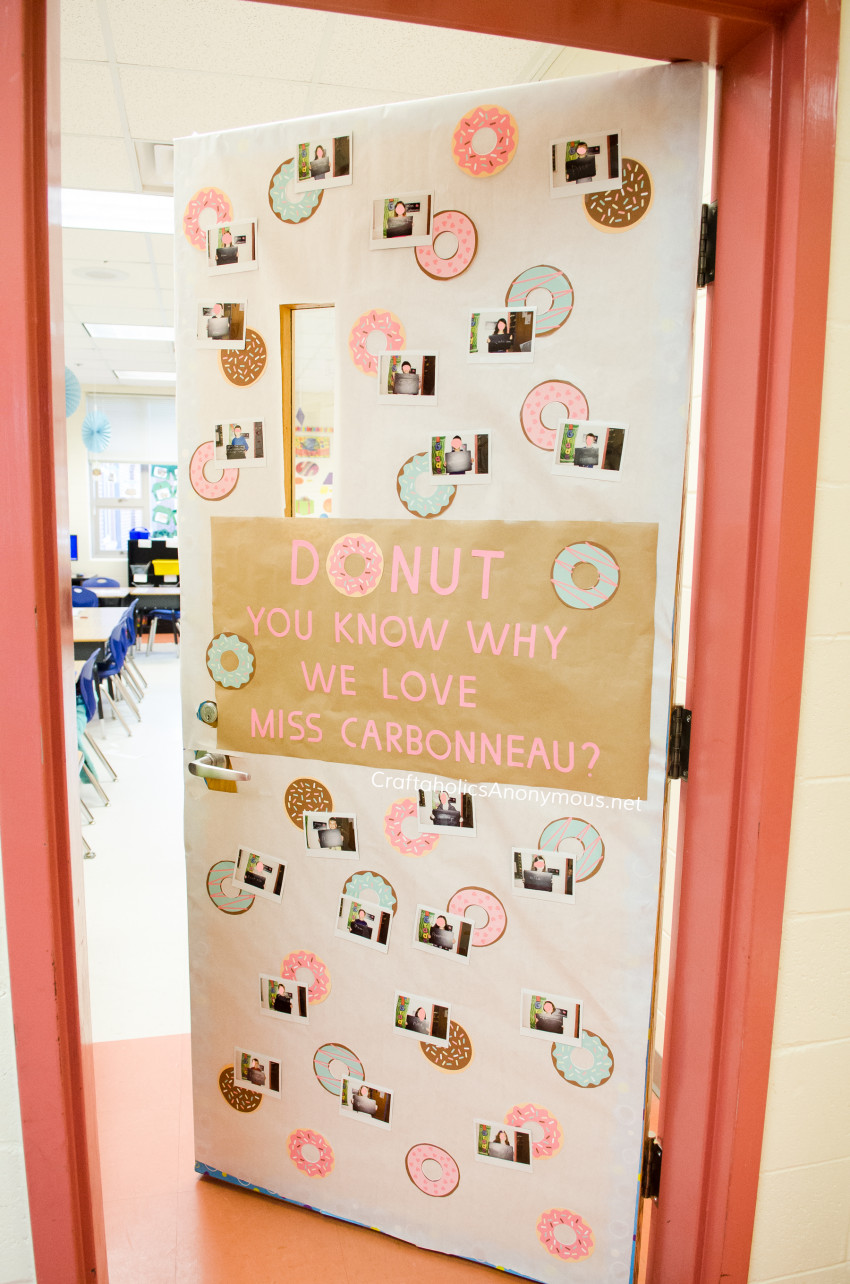 DONUT you know how much we love our teacher?
I had each student write on a small chalkboard what they loved about Miss Carbonneau. Then I took their picture with my larger Instax camera and this film. (Or you could take pictures with a digital camera and print them on your home printer.) It was so fun seeing what each child wrote! Of course, there were plenty of 'nice's'. But a few that stood out were 'respectful' and 'considerate'. For first graders, those are some pretty good vocabulary words!
Note: I put a pink dot over the student's faces to protect their identity. Not sure if you can even see that much detail on the image, but in case you noticed, that is what the dots are about. :)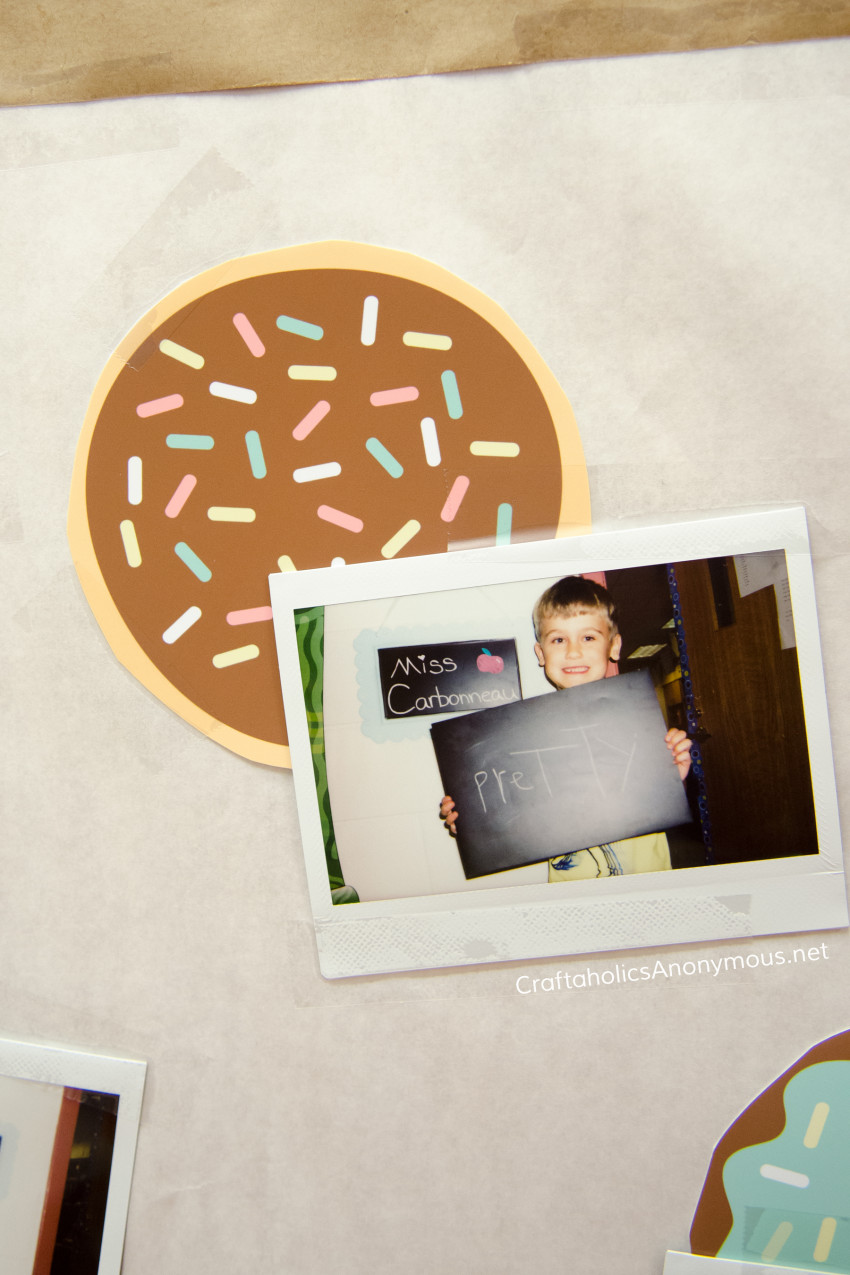 This is my son's photo. I loved how his letters got bigger and bigger! Love this stage in handwriting where you can tell what they're trying to write, but it still very kiddish and cute.
Teacher Appreciation Week Donut Door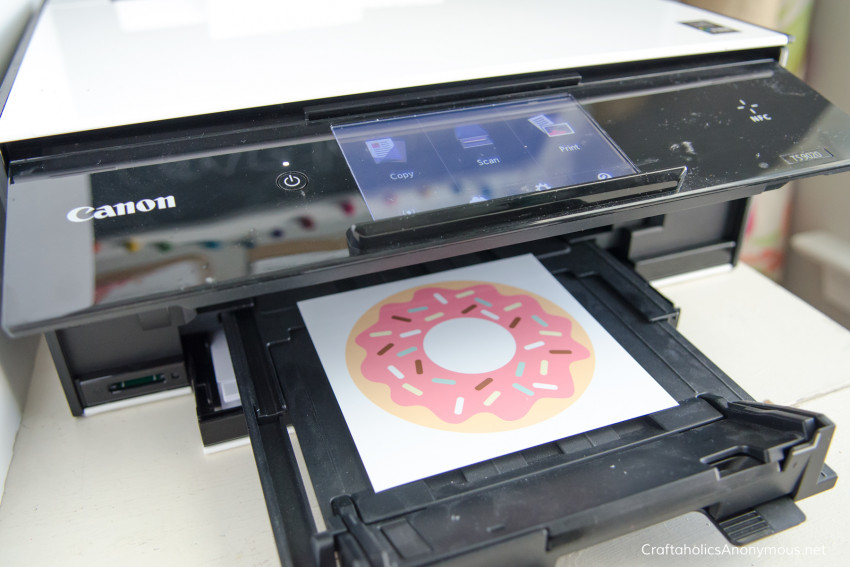 So to prep for decorating the teacher's door for teacher appreciation week, I printed off a bunch of donuts onto 5″x5" Photo Paper using my Canon Wireless Printer. This square sized paper worked perfectly. And of course, my Canon always prints beautiful, vibrant colors. I then cut the donuts out with scissors.
You can find the Donut Printables here.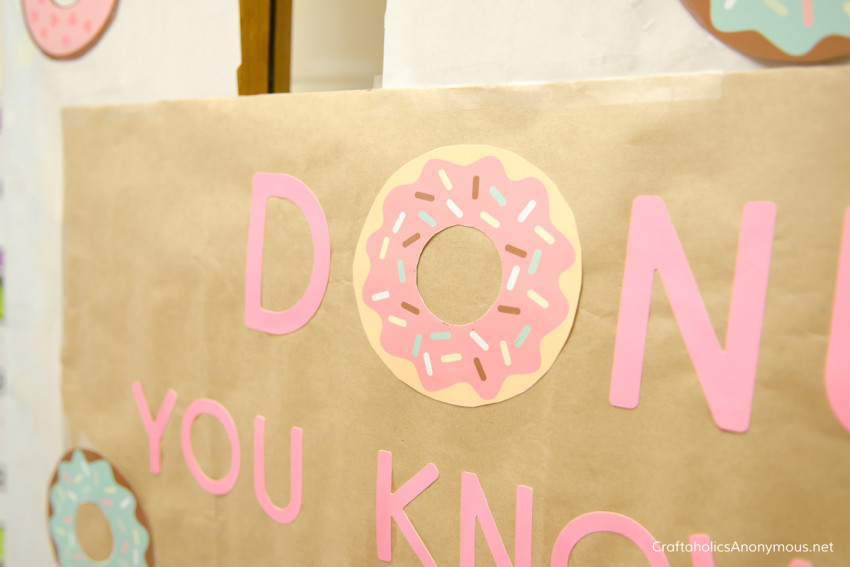 I cut out the lettering with my Silhouette CAMEO. The letters were about 3″ tall in pink yardstick. I used a roll of kraft paper for the backdrop of the lettering. I used Scotch clear glue applicator. It works great for thin lettering.
I used regular clear tape to tape everything to the door. I used a ton of tape! Be prepared with at least 2 rolls.
Donut You Know How Much We Love Our Teacher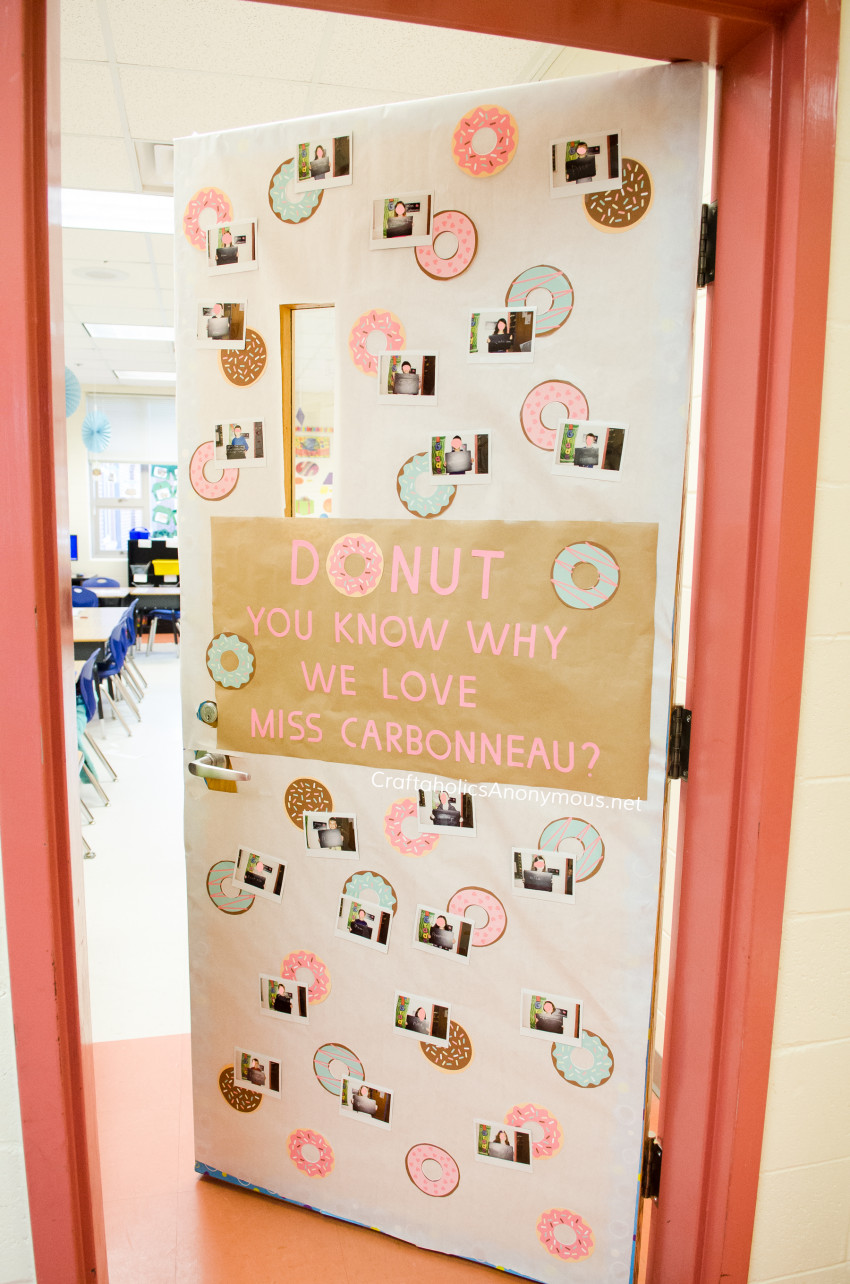 I think Miss C felt loved today! And the kids loved looking at the pictures of themselves. ha! I am really happy with how it turned out! I love the cute donuts and the cute little faces!

Disclosure: This post is brought to you by Canon. All opinions are mine.

Hi! I'm Linda, the craft addict behind Craftaholics Anonymous®, a craft blog. Crafting is cheaper than therapy, right? When I'm not DIYing something, I can be found taxiing around our 4 crazy kids or working out. Or shoe shopping... because you can never have too many shoes! Happy crafting! ♥