I loved scrunchies as a kid and so I'm stoked that they're making a come back! I even sewed them as a kid. I feel like I've come full circle on this one. ha! After I posted a pic of my new scrunchies on Instagram, there were several requests for a Scrunchie tutorial. So here you go!
Scrunchies Tutorial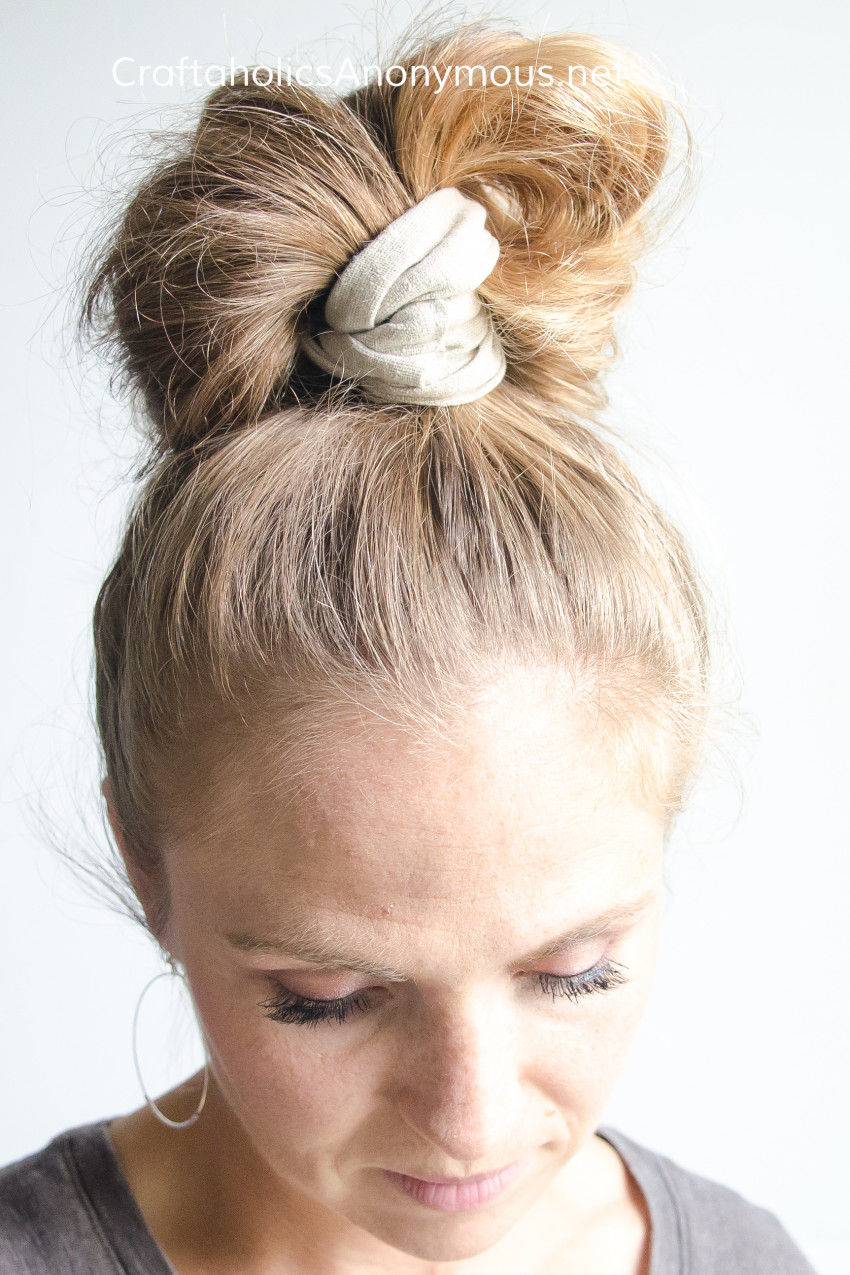 Are you a fan of Scrunchies?? They're a fun way to add some fun to your hair! Plus, they're soft to wear around your wrist.
DIY Scrunchies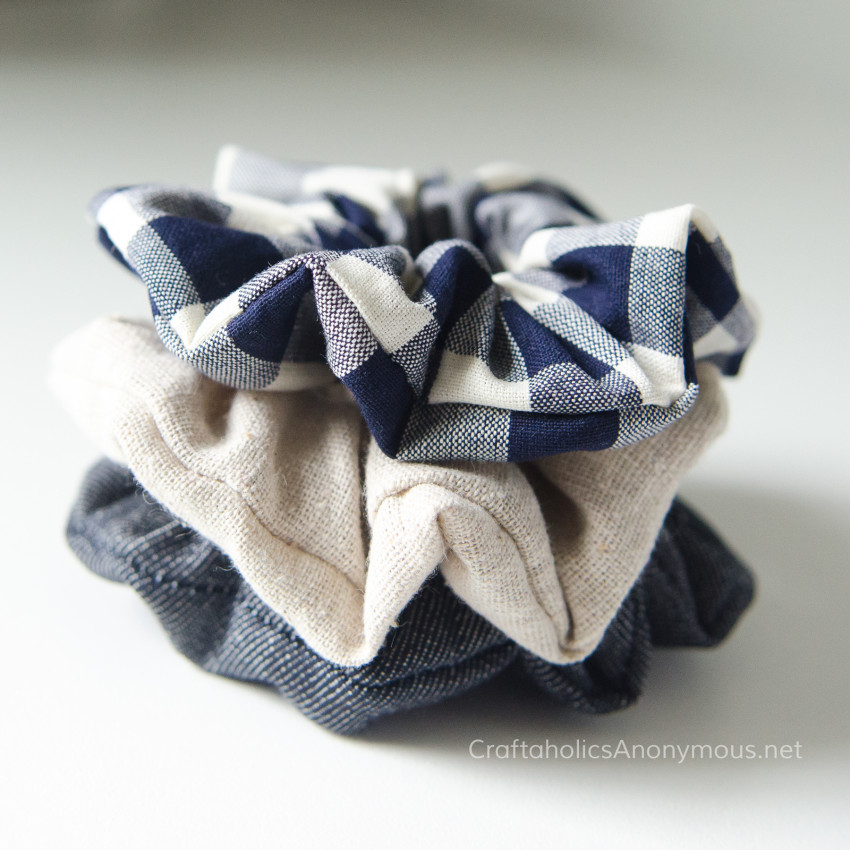 Here's a stack of scrunchies I made for this fall. Super excited to wear them!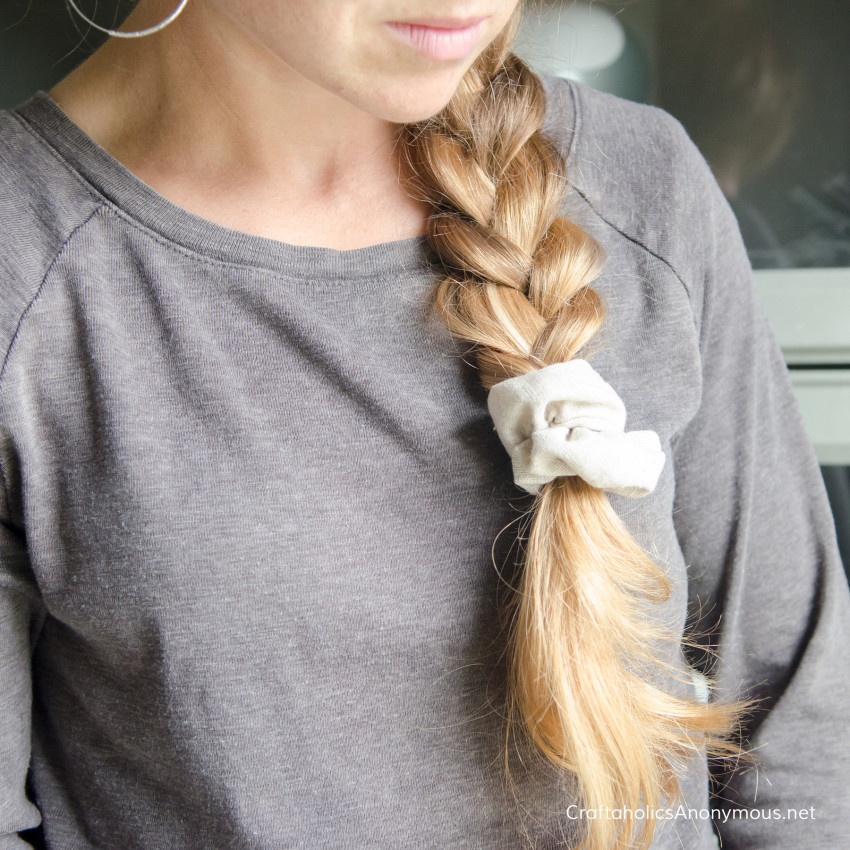 How to Sew Scrunchies Tutorial
Supplies:
Fabric – scraps are perfect!
Rotary Cutter or scissors
Elastic – I prefer fold over elastic, but about any elastic will work!
Safety pin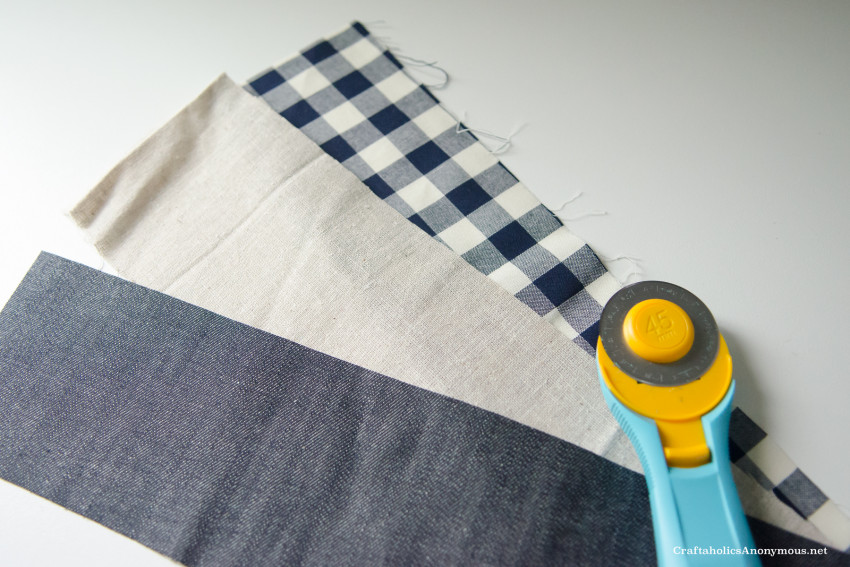 Cut fabric into 3.5″ x 18″ strips and cut elastic to 6″ pieces.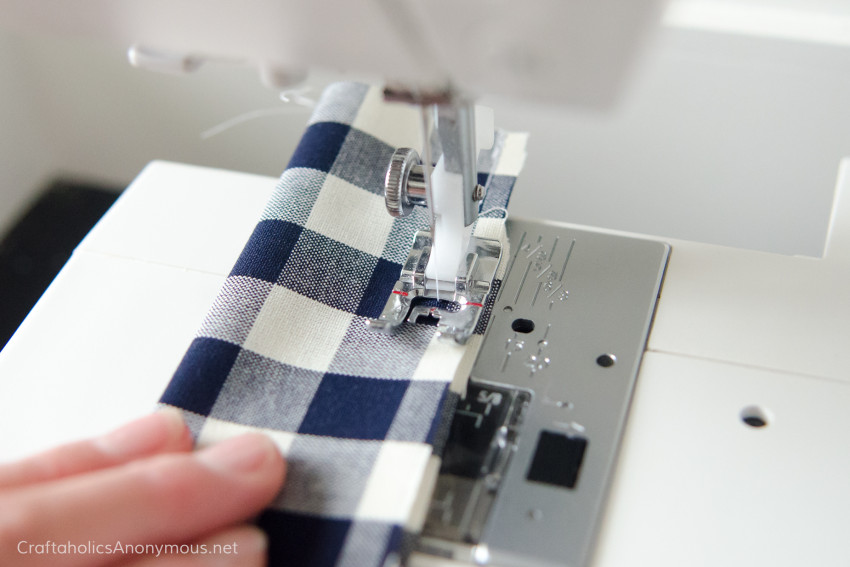 2. With right sides together, fold fabric strip in half the long way (so that it measures 1.5″ x 18″) and sew with 1/4″ inseam along the long side to create a long tube.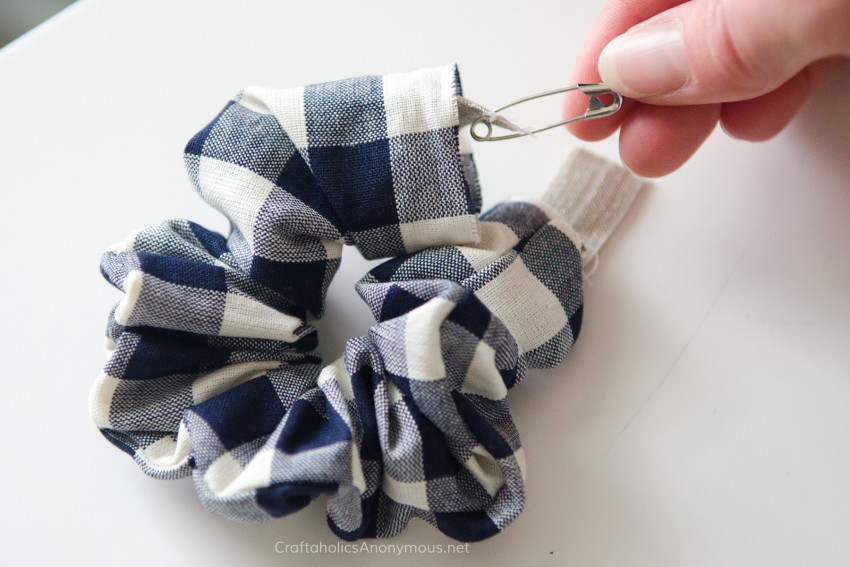 3. Turn your tube right side out. Then pin safety pin to one side of your elastic and thread through the fabric tube.
4. Over lap the ends of the elastic and stitch together.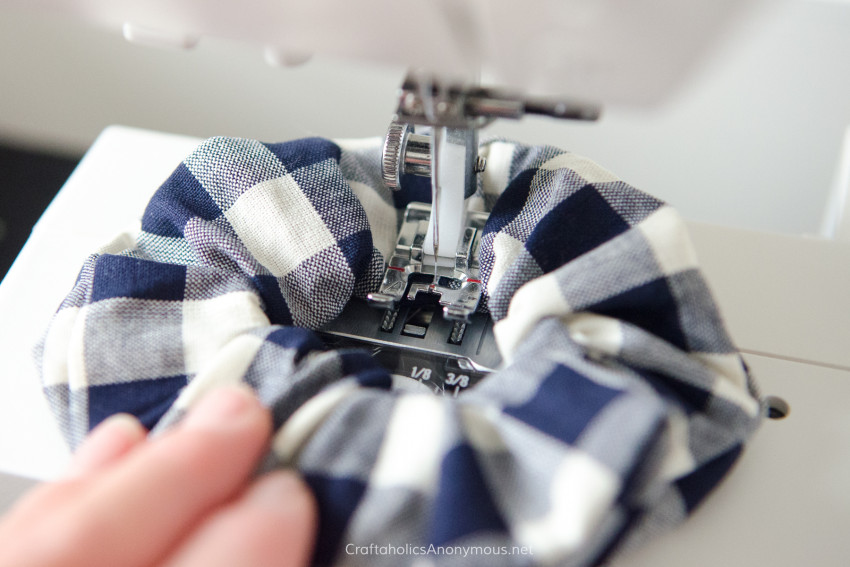 5. Fold over one side of the tube opening and tuck the other side into it. Hand stitch or top stitch closed.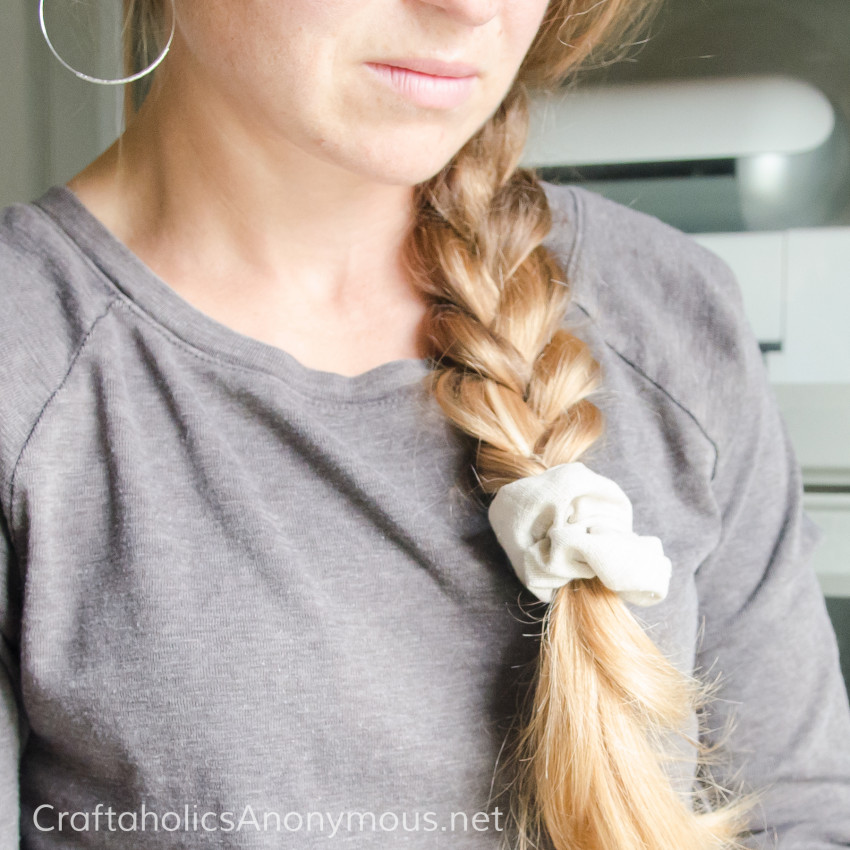 Then wear and enjoy your cute new scrunchies! These are fun to make with holiday or school fabric to show some spirit!
More Crafts you might like!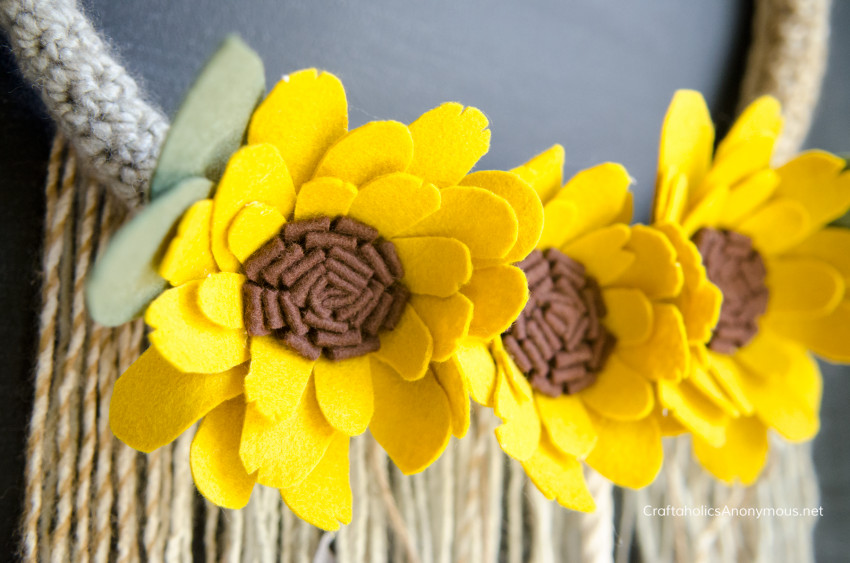 Hi! I'm Linda, the craft addict behind Craftaholics Anonymous®, a craft blog. Crafting is cheaper than therapy, right? When I'm not DIYing something, I can be found taxiing around our 4 crazy kids or working out. Or shoe shopping... because you can never have too many shoes! Happy crafting! ♥