With summer in full swing now, it's time for some fun Boredom Busters! Here is a fantastic Photo Scavenger Hunt I put together for my kids that they had a blast doing!
Photo Scavenger Hunt for Kids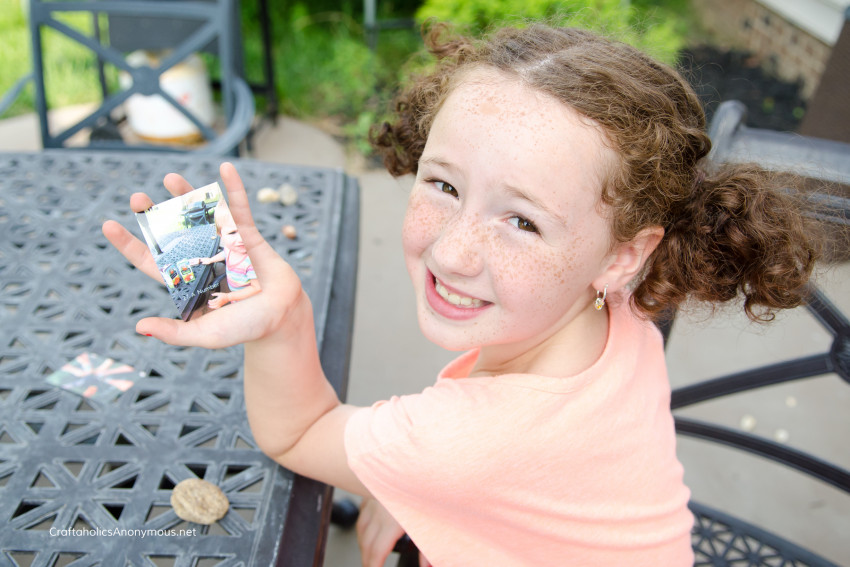 We used the awesome NEW Canon IVY Mini Photo Printer to print the photos which totally upped the cool factor!
Below is the FREE PRINTABLE Photo Scavenger Hunt I created to print on your regular printer.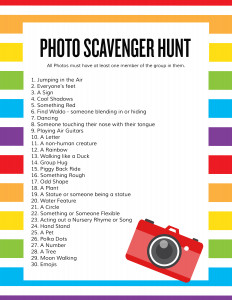 (Click here to Download Photo Scavenger Hunt Printable.)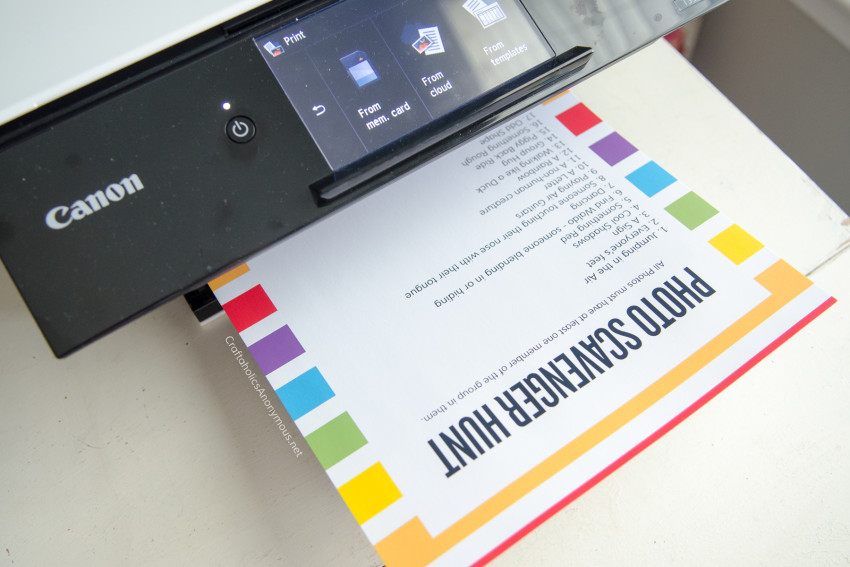 I printed the free printable Photo Scavenger Hunt with my Canon TS Printer on Matte Paper with Photo Settings. I used the print to the borderless option as well. Love the vibrant rainbow colors!
For the portable mini printer, the Canon IVY, I downloaded the Canon Mini Print app which let's you add text, edit, and other edits to photos and print them directly from your phone. Which was perfect for a scavenger hunt. We added text to the photos with the number/requirement that photo met.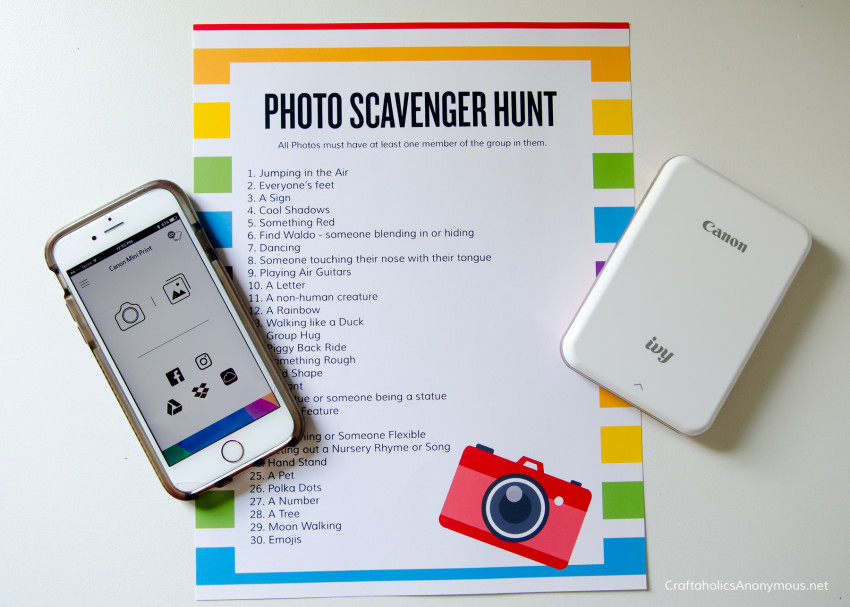 Then we gave the kids a phone and let them do the scavenger hunt! If we had more kids, we would have split them into groups. But we only had a handful, so we just stuck to one group. The kids LOVED taking the photos and then PRINTING them out using the Canon IVY printer! That little portable printer is so cool! It prints photos directly from your phone onto smudge proof 2×3 stickers. You can imagine how fun that was for the kiddos!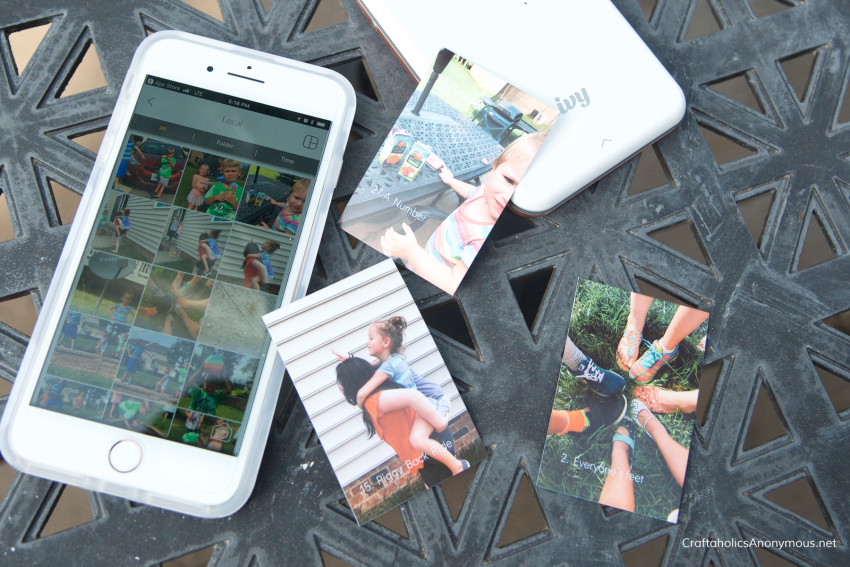 Here's a short video of our Photo Scavenger Hunt! We had a blast making it.
Summer Boredom Buster Activity

Hope you use this fun Summer Activity for Kids! I'd love to hear how you use it :)
Disclosure: This post is brought to you by Canon. All opinions are mine.

Hi! I'm Linda, the craft addict behind Craftaholics Anonymous®, a craft blog. Crafting is cheaper than therapy, right? When I'm not DIYing something, I can be found taxiing around our 4 crazy kids or working out. Or shoe shopping... because you can never have too many shoes! Happy crafting! ♥