In case you missed the memo, slime is all the rage right now. My kids have loved making slime this summer and we had a great time getting creative will all different kinds of slime recipes. Are your kids as obsessed with slime as mine are? I've put together a list of twenty of my favorite slime recipes, including some sparkly ones, edible ones, and just plain awesome ones! These slime recipes will keep those little hands busy all year long and you'll love watching them play! Let us know your favorite slime recipe and why you love it below!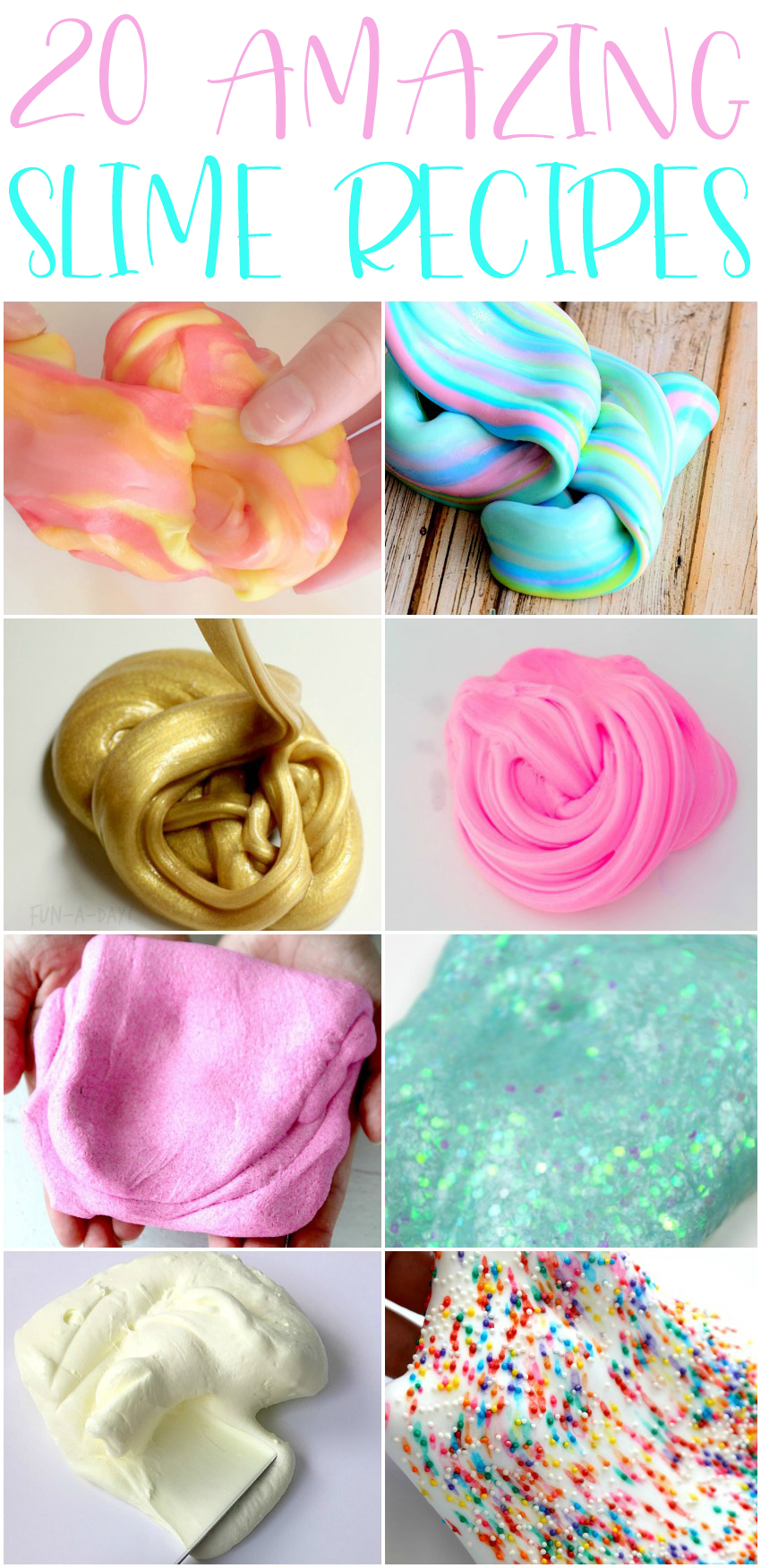 Slime Recipes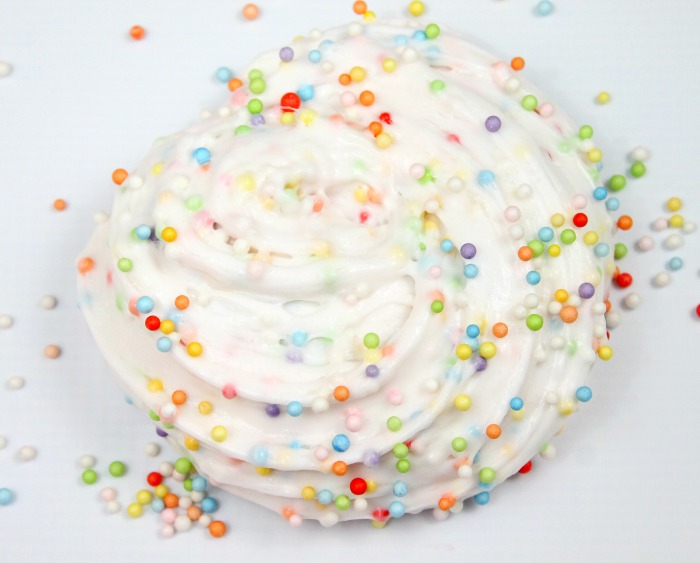 Birthday Cake Confetti Slime from Mom Luck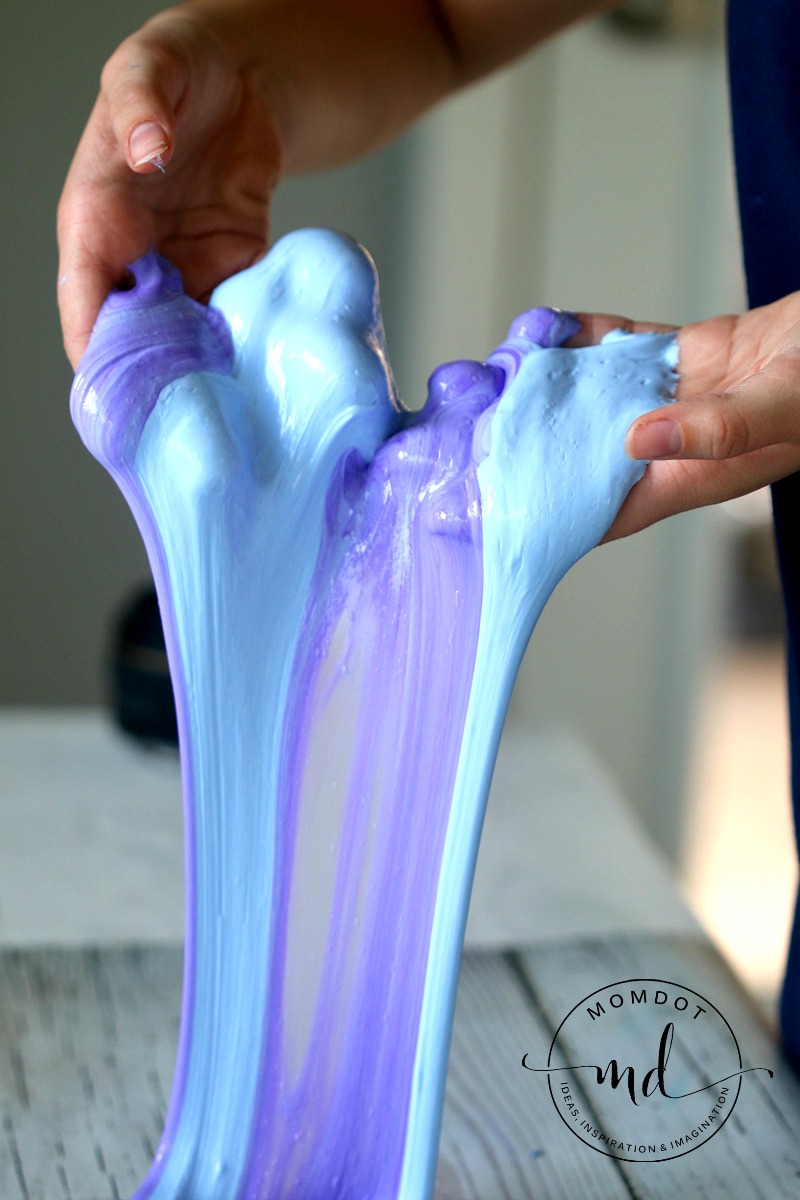 Unicorn Slime + How to Blow Slime Bubbles from Mom Dot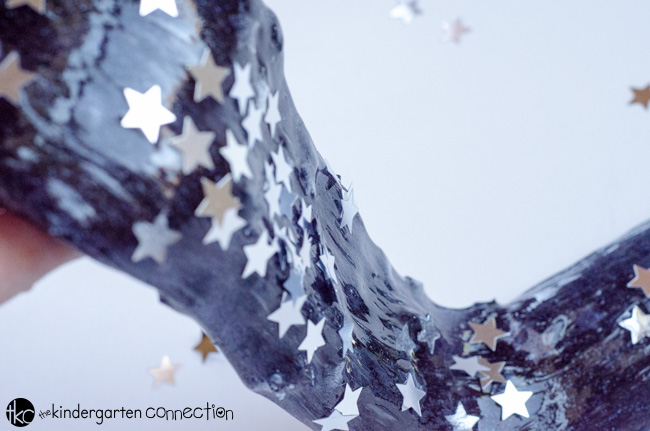 Starry Night Sky Slime from The Kindergarten Connection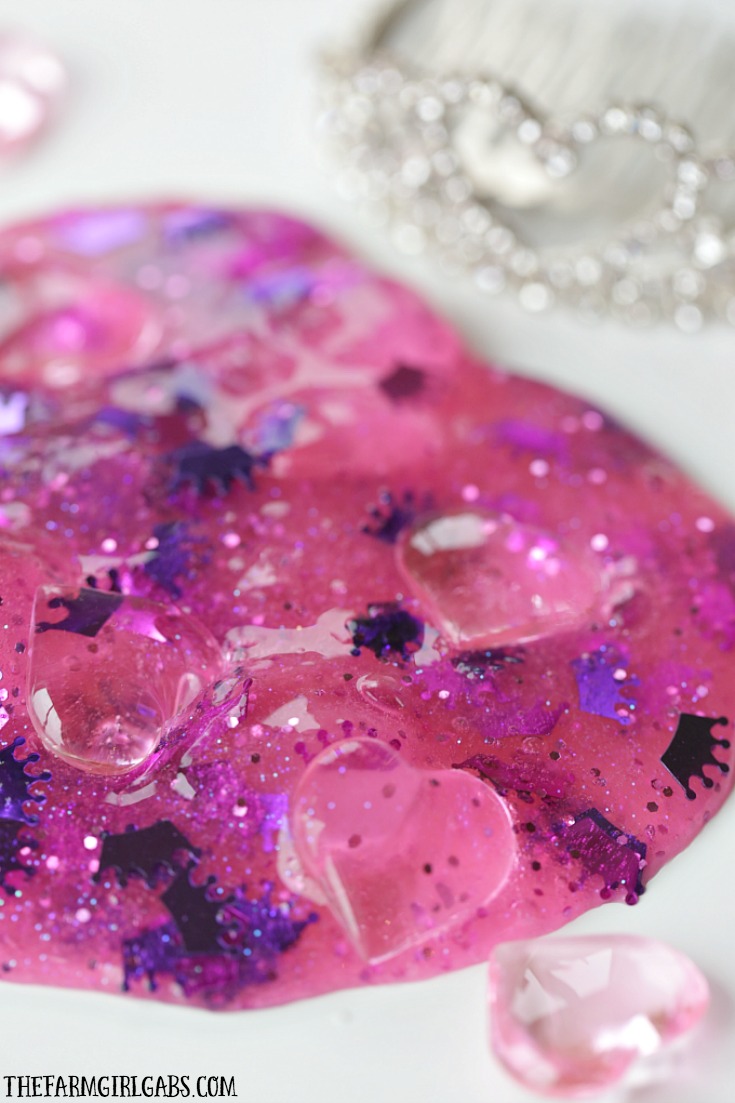 Disney Princess Slime from The Farm Girl Gabs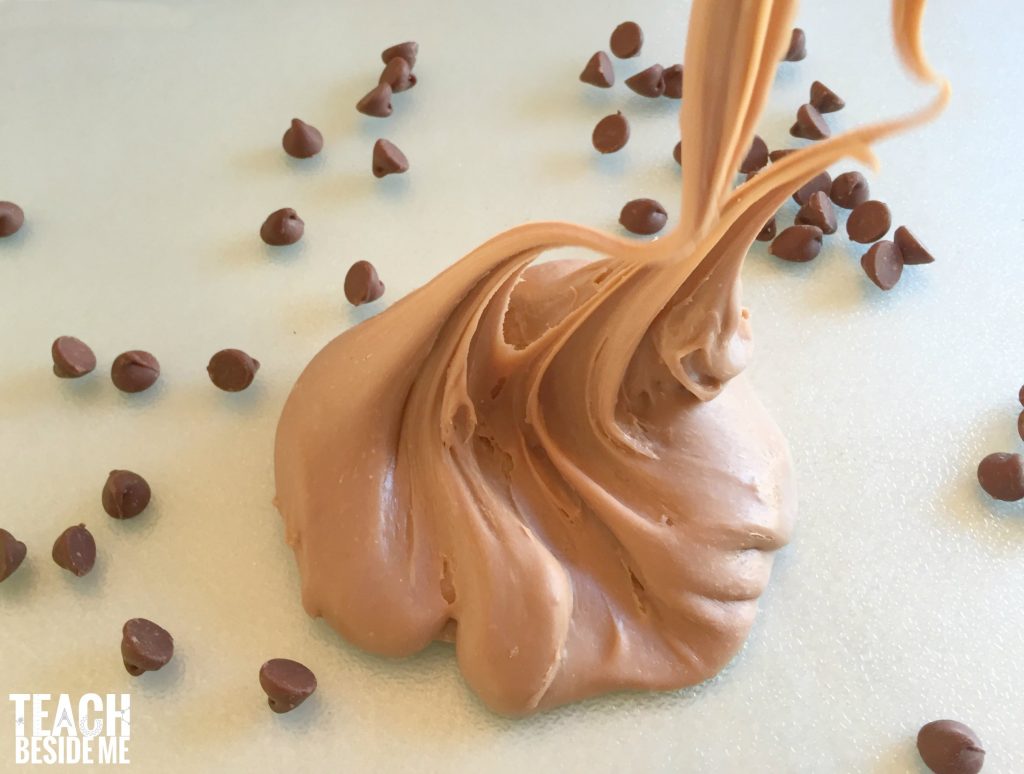 Edible Chocolate Slime from Teach Beside Me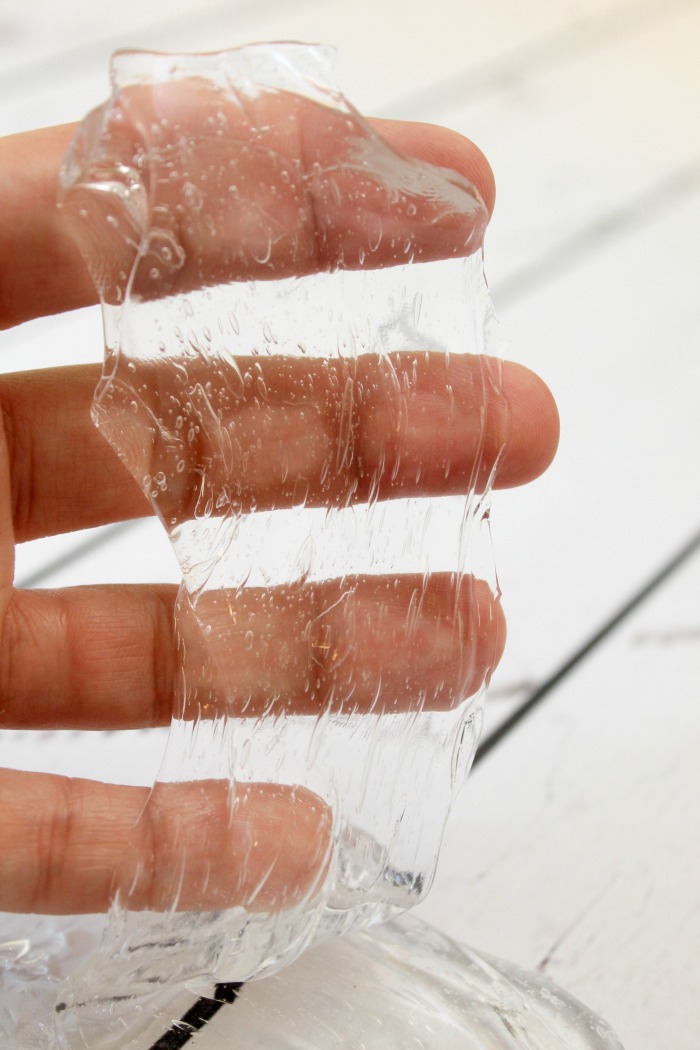 How to Make Crystal Clear Slime from Mom Luck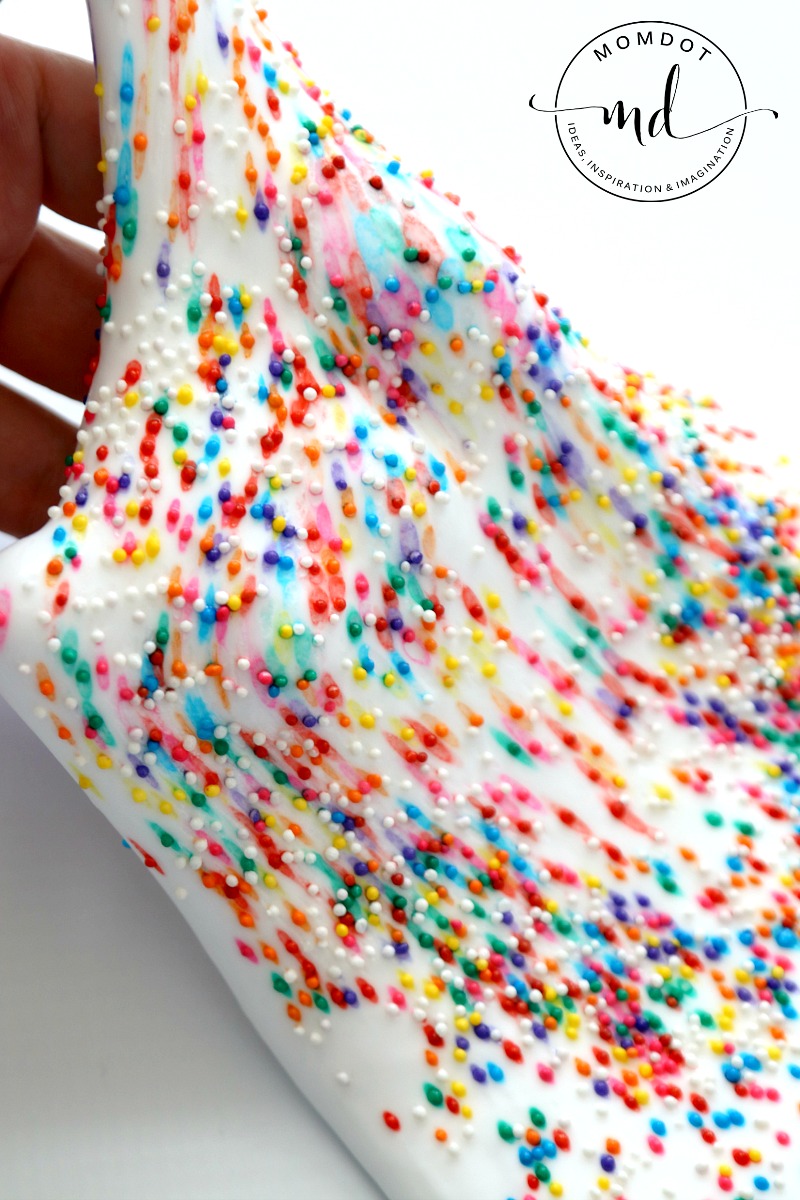 Rainbow Explosion Slime from Mom Dot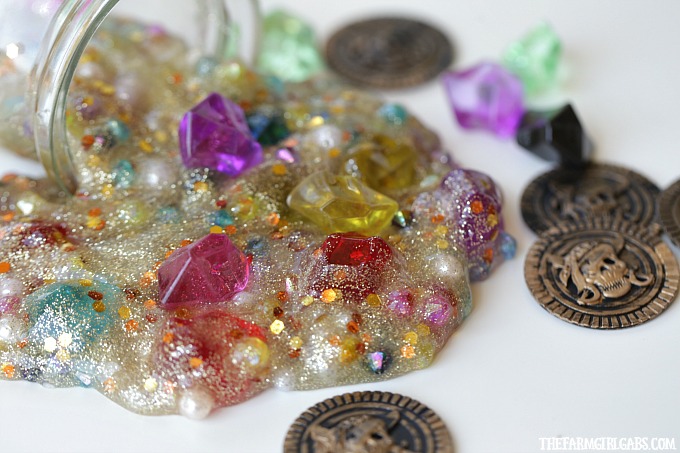 Pirate's Booty Slime from The Farm Girl Gabs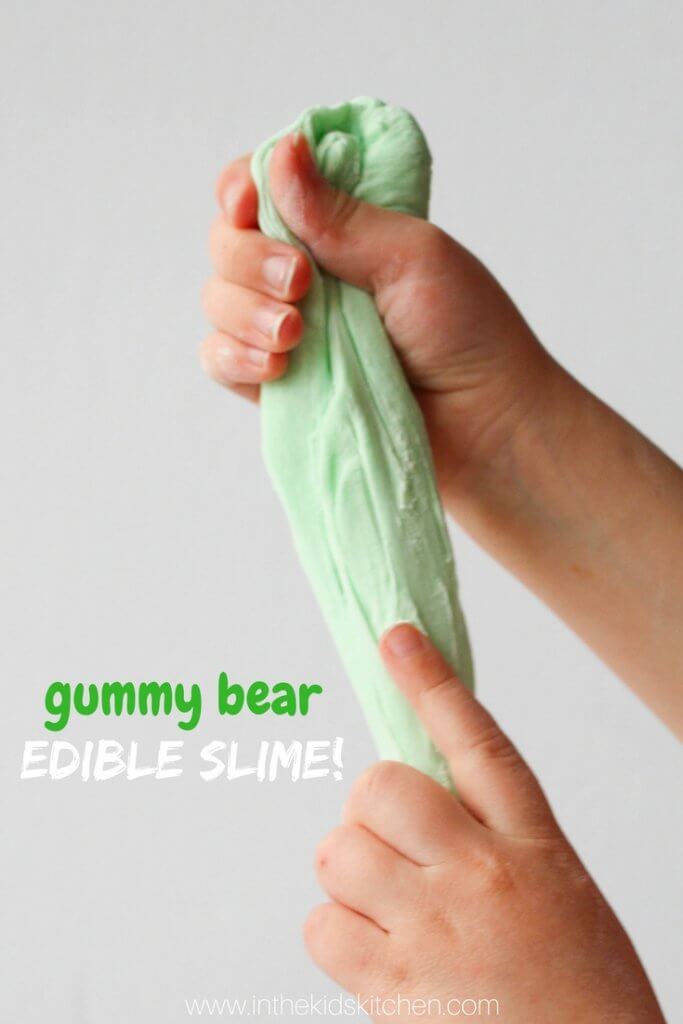 Edible Gummy Bear Slime from In The Kids Kitchen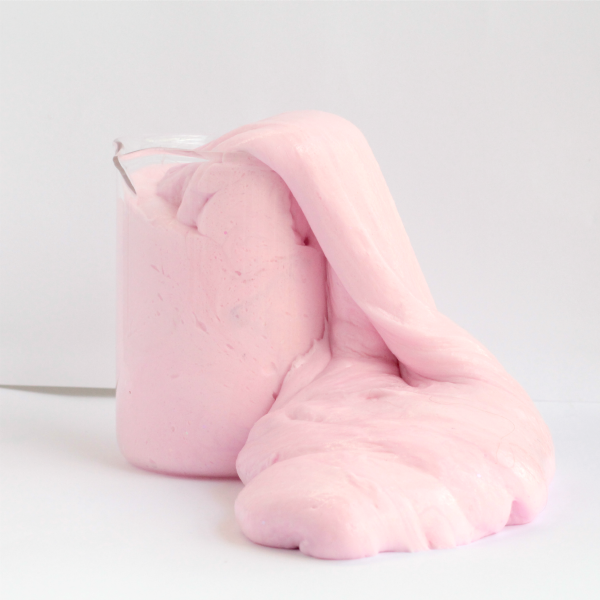 The Best Fluffy Slime from Schooling a Monkey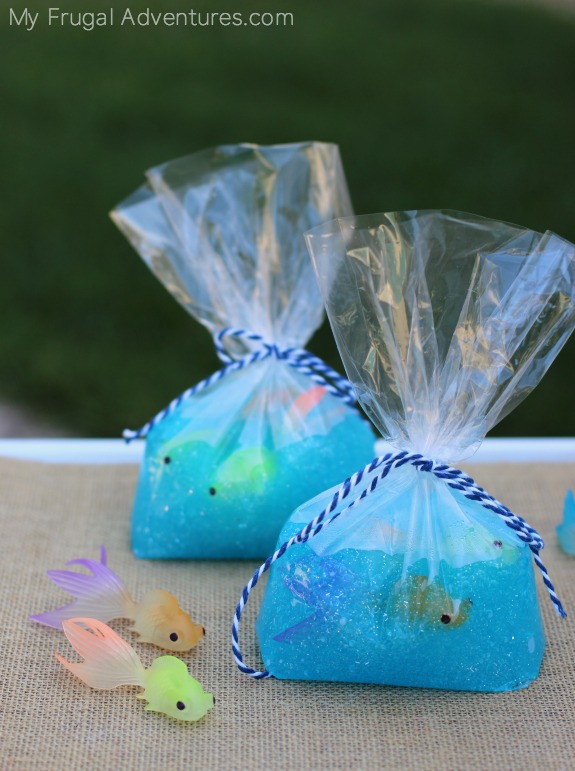 Fish in a Bag Borax Free Slime from My Frugal Adventures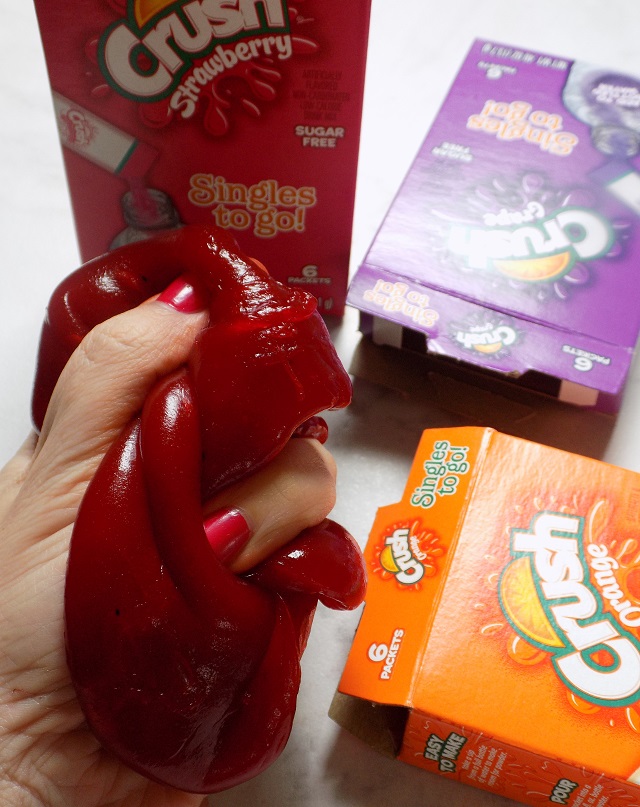 Soda Pop Slime from One Savvy Mom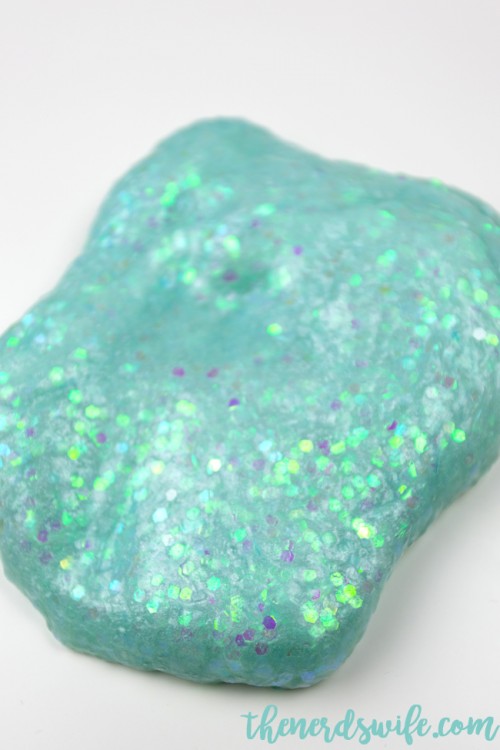 Mermaid Slime from The Nerd's Wife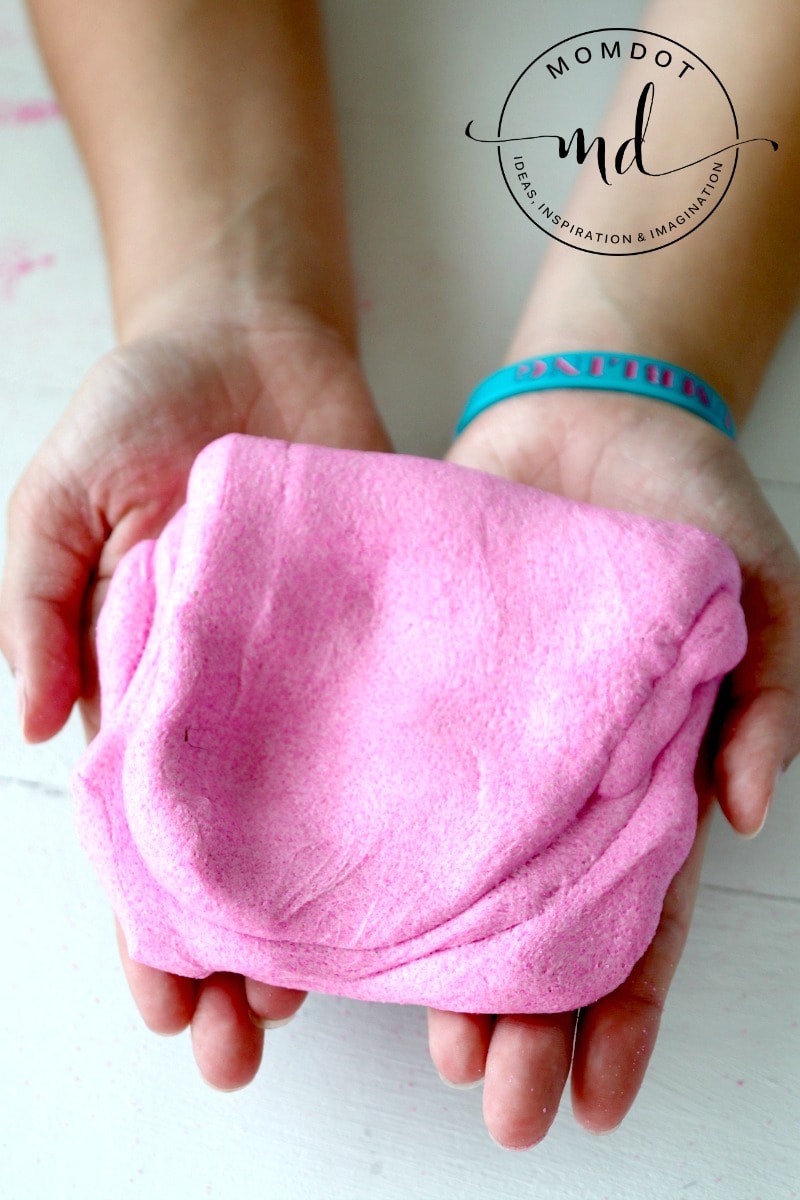 Kinetic Sand Slime Recipe from Mom Dot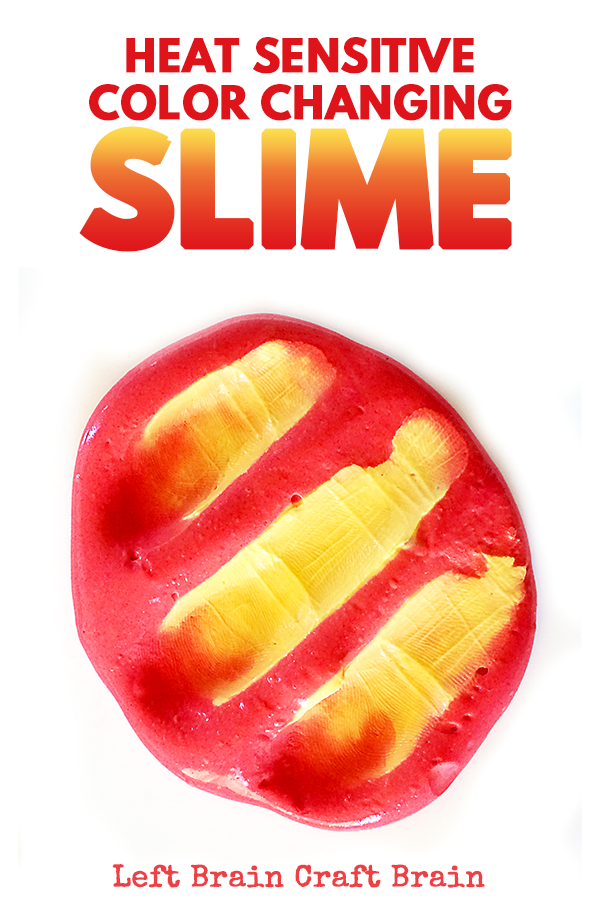 Heat Sensitive Color Changing Slime from Left Brain Craft Brain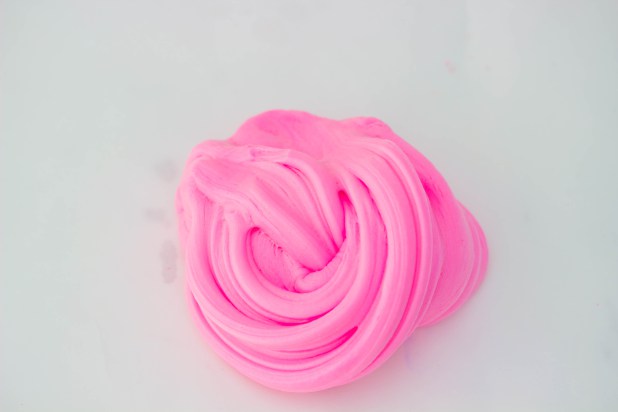 Cotton Candy Slime from Savy Naturalista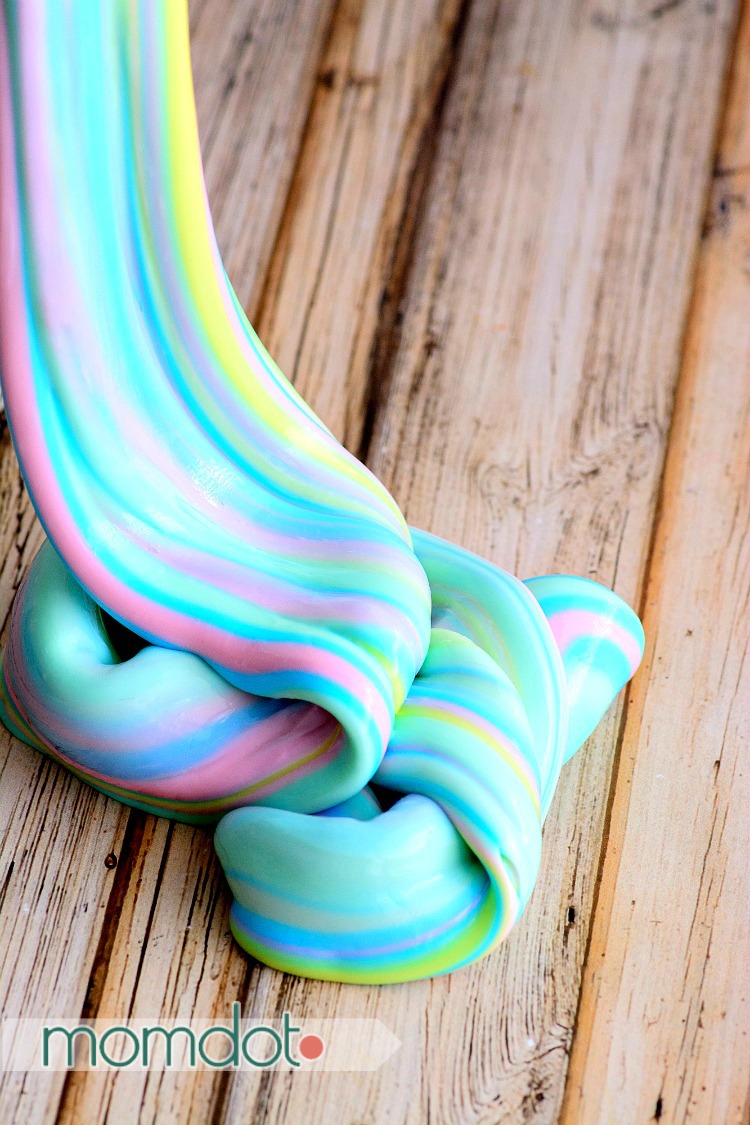 Unicorn Poop Slime Recipe from Mom Dot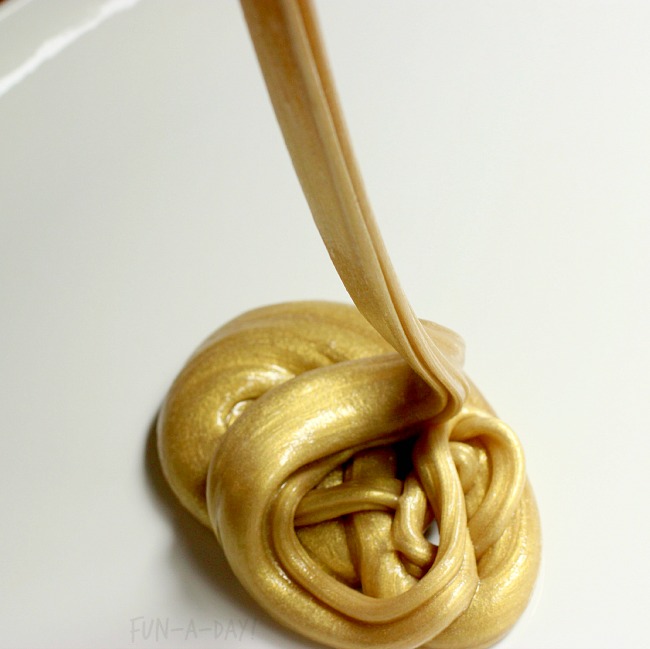 Super Easy Gold Slime from Fun a Day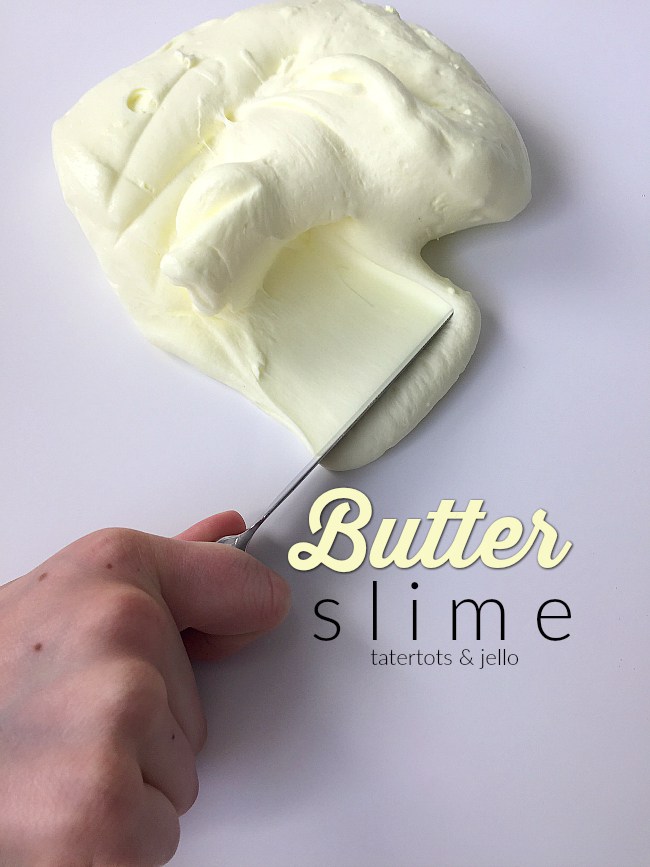 3-Ingredient Butter Slime from Tatertots & Jello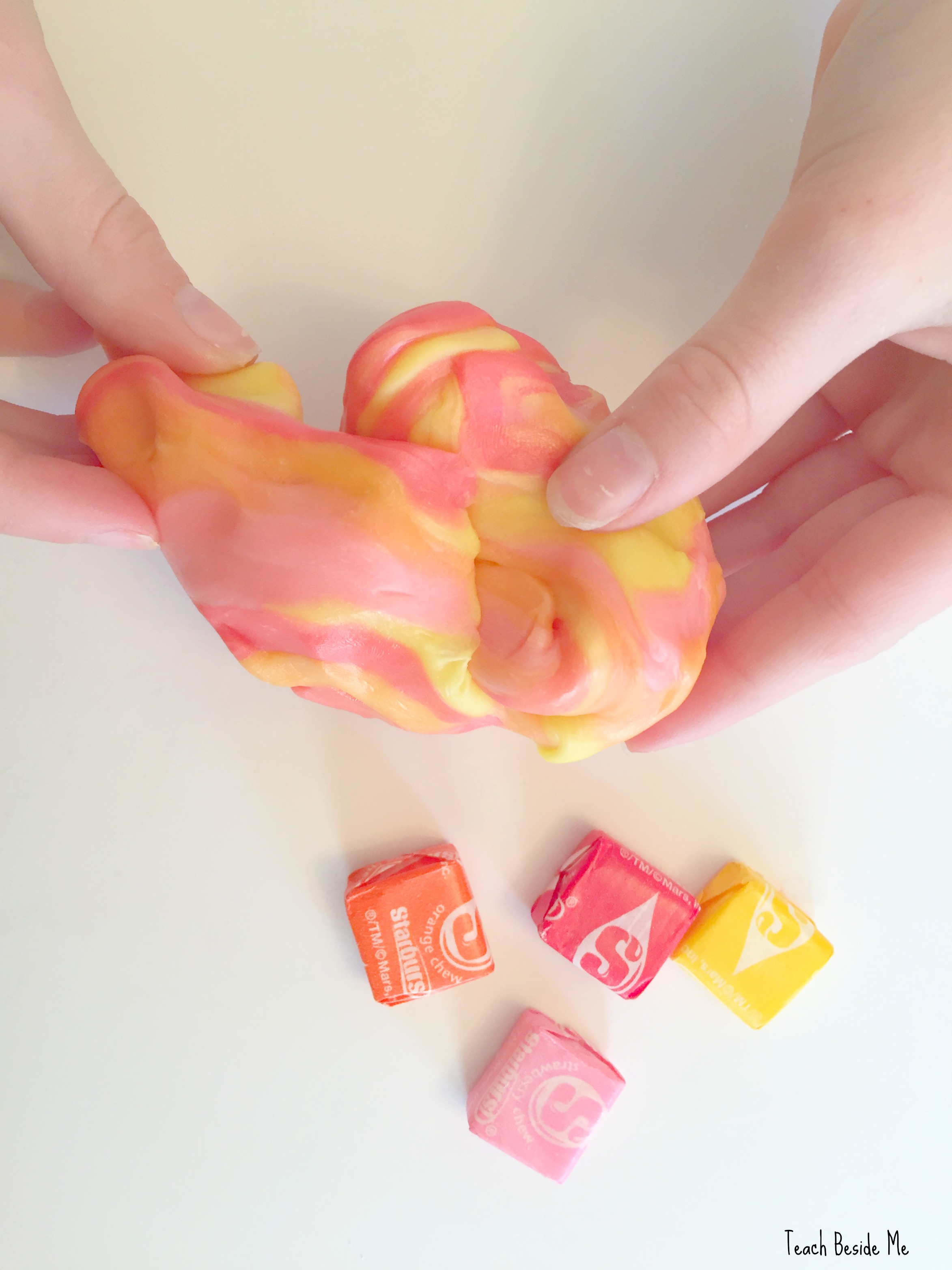 Edible Starburst Slime from Teach Beside Me
What is your favorite slime recipe? Share a link in the comments below and let us know your favorite slimy experience from this summer!
For more awesome and easy crafting ideas with kids for all seasons, be sure to follow me on Pinterest!
Latest posts by Craftaholics Anonymous (see all)