Hello! It's Courtney from Paperelli and I am here again, and not empty handed. Today I thought it would be fun to share these Free Printable Donut Tags. Donuts are not only adorable, but absolutely delicious! Who doesn't love receiving a perfectly wrapped donut surprise!?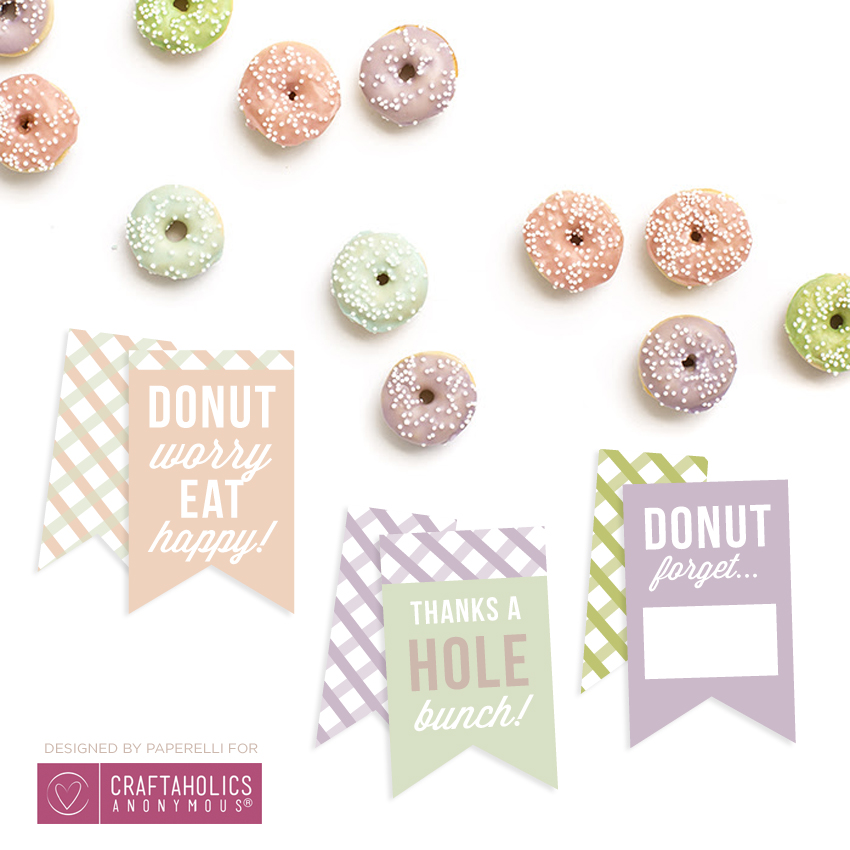 Free Printable Donut Tags or Banner
There are way too many cute "Donut" sayings out there, that I couldn't choose just one. Today I am sharing lots of fun donut tags! Download, pick your favorite tag, buy some tasty donuts, & attach! Then bring the delicious present to a well deserving friend. Or use to make an adorable banner with them!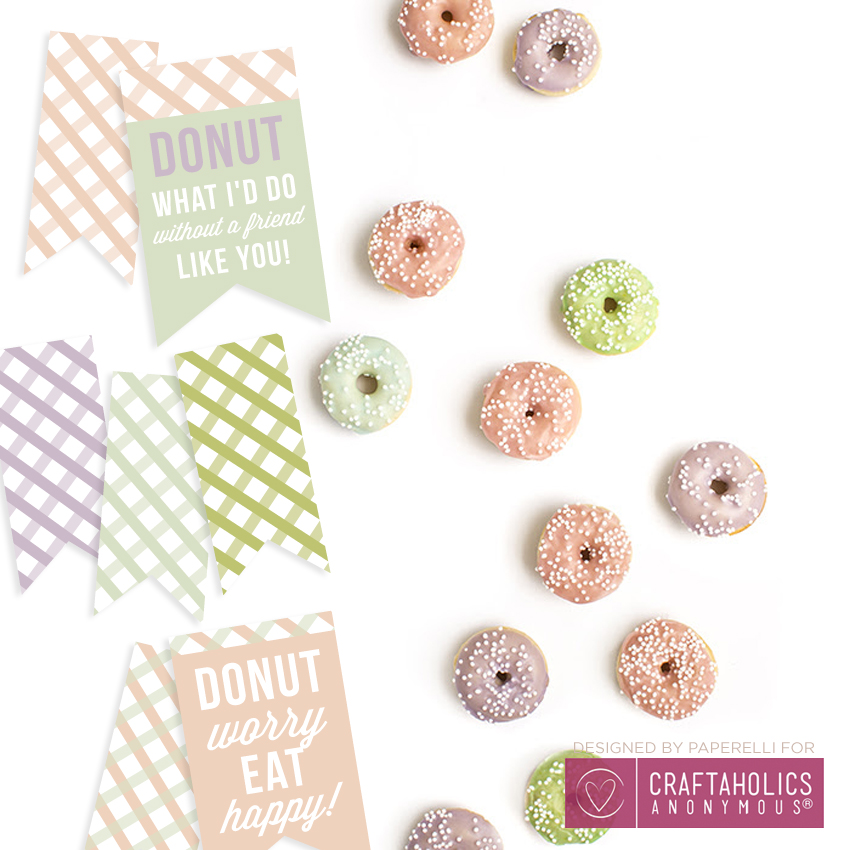 Share and Enjoy