Hey Everyone! My name is Paige from The Happy Flammily. Linda was so sweet to have me over here as a food contributor this year, and I'm excited to kick things off with these yummy Vegan Banana Apple Muffins.
 Vegan Banana Apple Muffins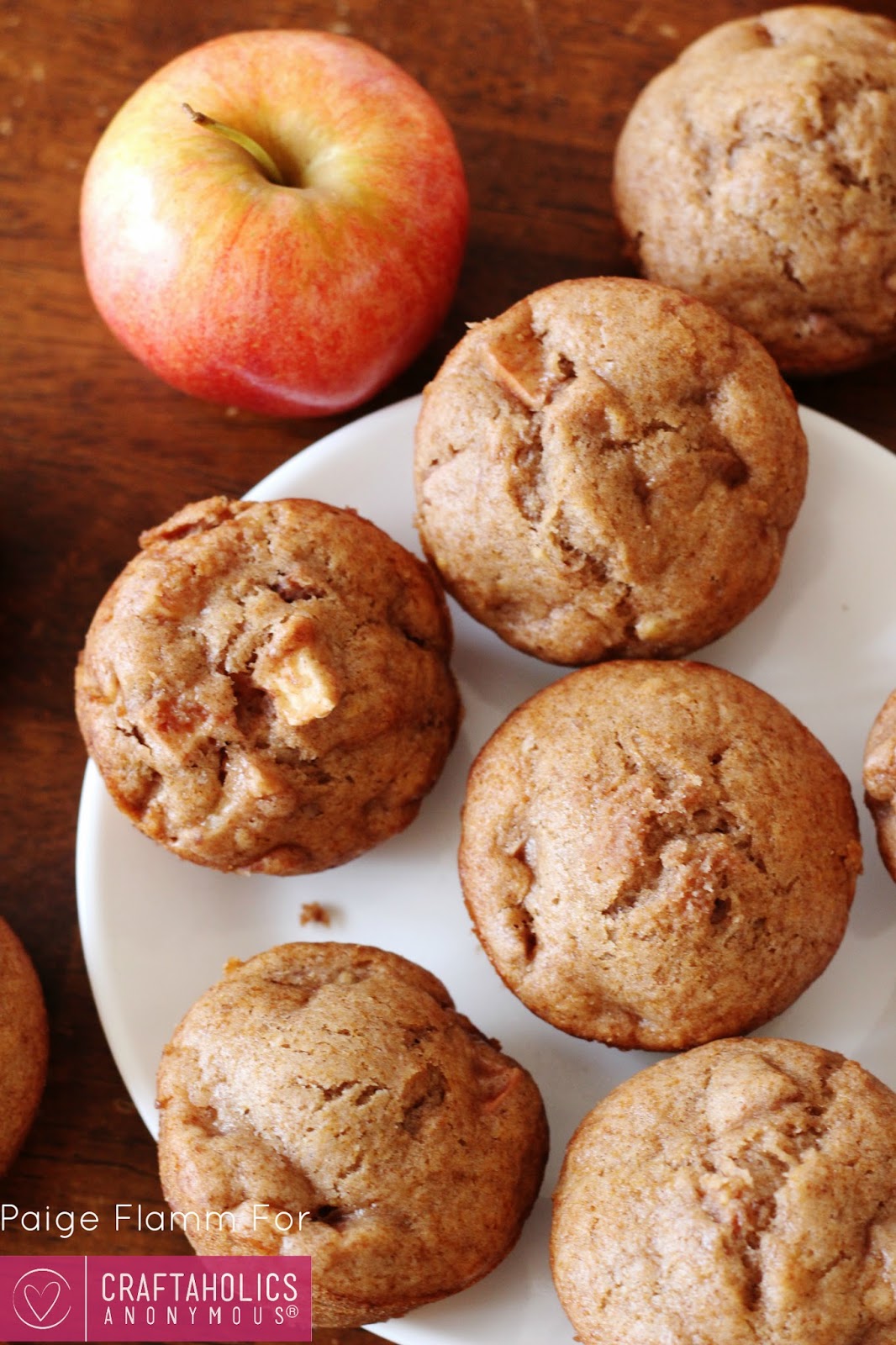 Don't be alarmed, my family and I aren't vegans (although there is nothing wrong with that, we just really love our fair share of dairy… especially butter). These muffins came to pass a few weeks ago after church one Sunday.
It's become a weekly tradition in our family to have scrambled eggs and muffins for lunch after church each Sunday. You would think since we do this every week I would be prepared and have the ingredients on hand to make them but sadly, I'm not that on top of things. This means I'm usually scouring the internet for muffins I can make on our way home from church, and when I decided I had the ingredients to make these ones, I went for it.
Share and Enjoy