This free Halloween chalk art print is the perfect touch to your spooky gallery wall this Halloween! Be sure to download the free file below and add it to your ghoulish collection!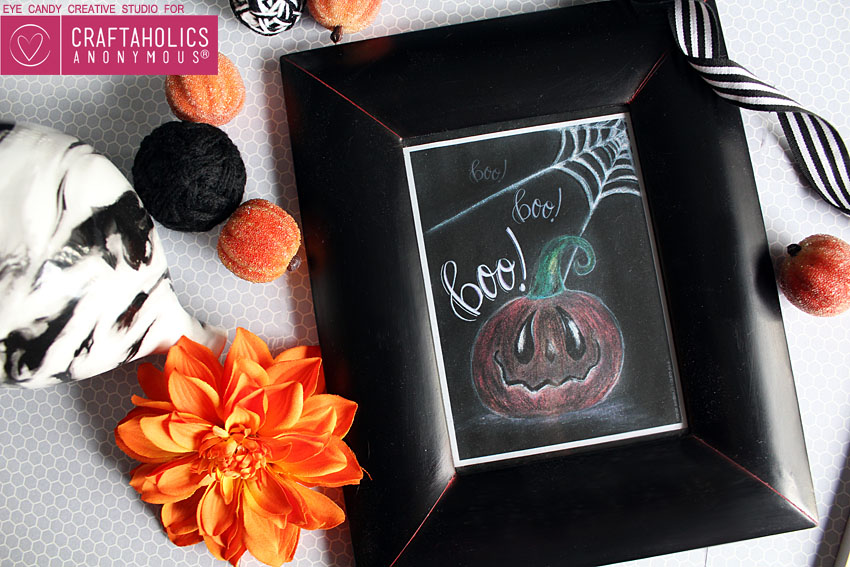 Free HALLOWEEN chalk art print
Hey there friends and happy FALL! It's Laura from Eye Candy Creative Studio and I'm super excited to be here with you all today to share my latest freebie with you. This is my absolute favorite time of year so designing items for this season is so easy for me, as I always have way more ideas than I do time every year so I hope you will love what I have for you today! I mean I am trying anything to get in the "fall" spirit but it is soooooo hard. It may have something to do with the fact that where I live it's still H-O-T out and we all just want to start wearing our jackets and boots already but can't! ;)
C'mon fall I can see you in the distance . . .please hurry. Mmmkay.
Share and Enjoy