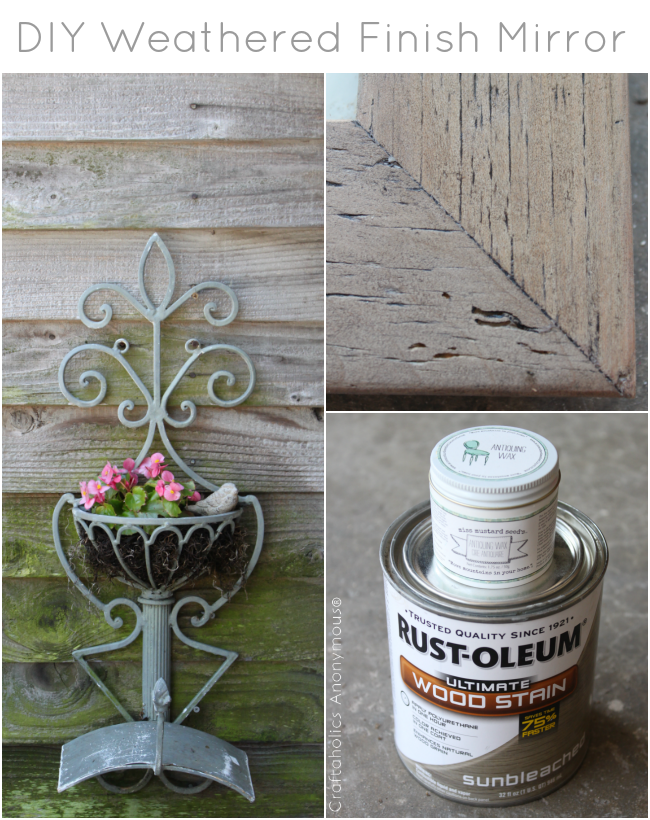 DIY Antiqued Mirror
One of our half baths had a crusty old wood mirror that needed to be refinished or replaced for our bathroom renovation.  I decided it was going to get a cleaner looking weathered finish inspired by the gray weathered finish of the wood on my parent's home.  I love the look of weathered sunbleached wood!
Here's how the mirror started.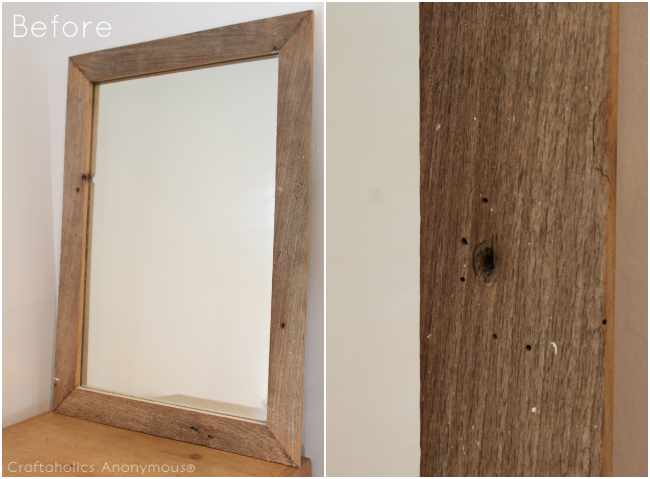 The wood was very dry and splintery.  It also had a few flecks of cast off white paint.  Not terrible just not quite what I had in mind for our bathroom remodel.
How to Antique Finish Wood

by: Jessica @ Dear Emmeline
Materials:
raw wood frame
palm sander
Rust-oleum Sunbleached Wood Stain
2 rags
Miss Mustard Seed's Antiquing Wax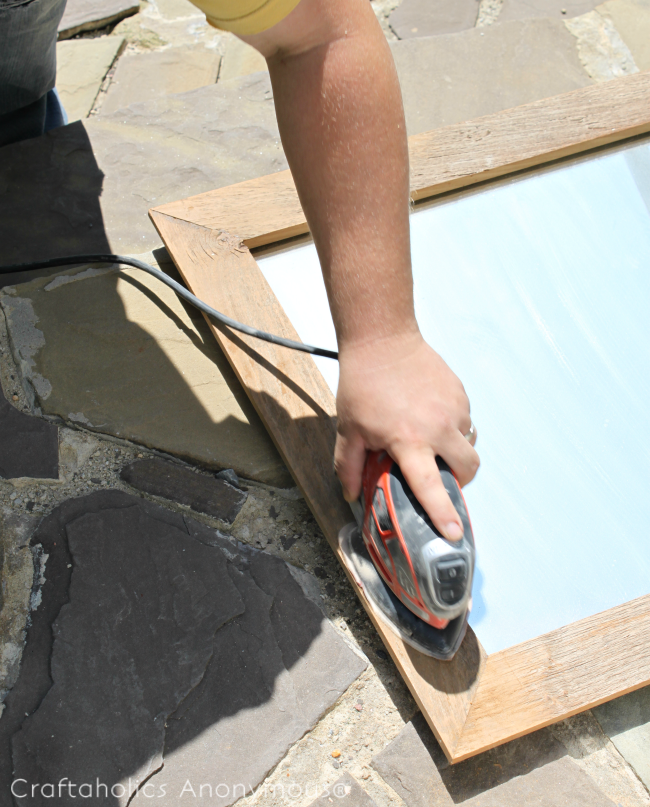 1. Sand wood lightly until relatively smooth to the touch.  Grooves and dents are good, splinters are bad.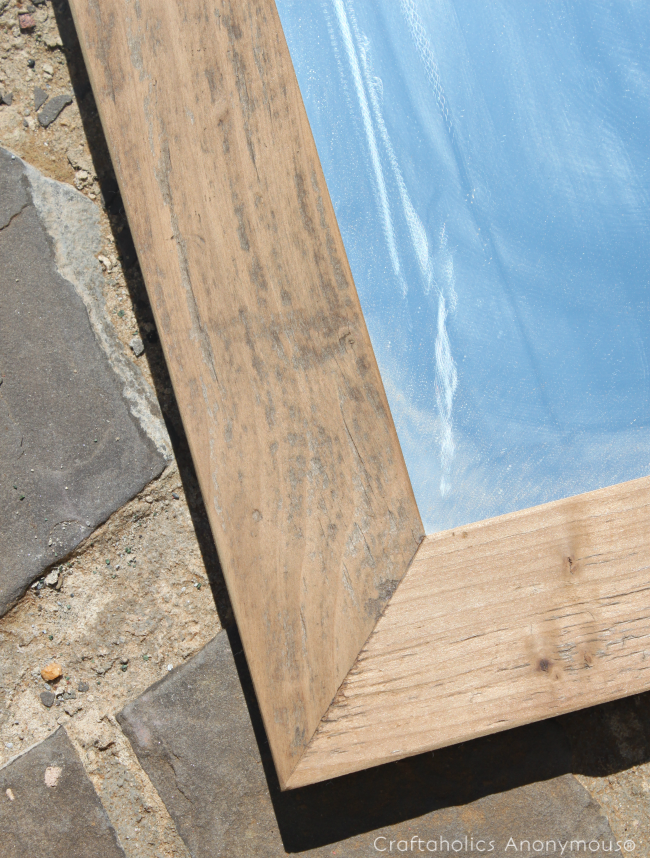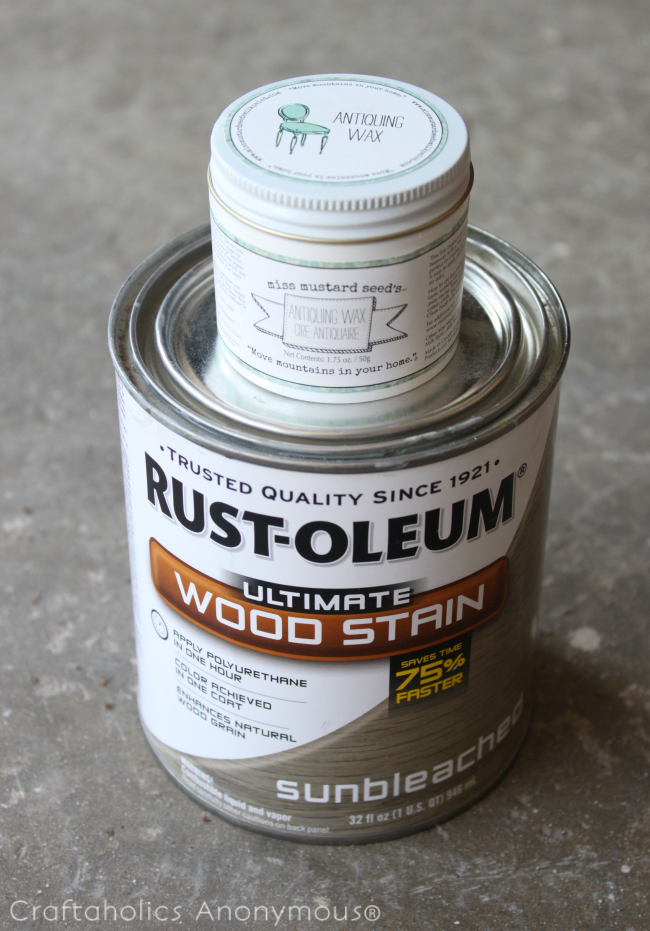 2. Shake up wood stain and use a rag to apply to wood.  Allow stain to dry and add subsequent coats as needed.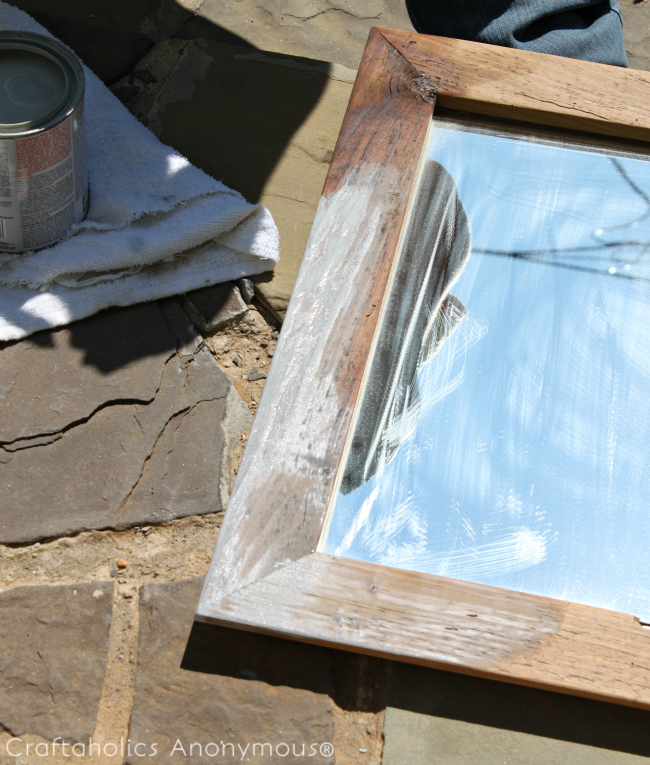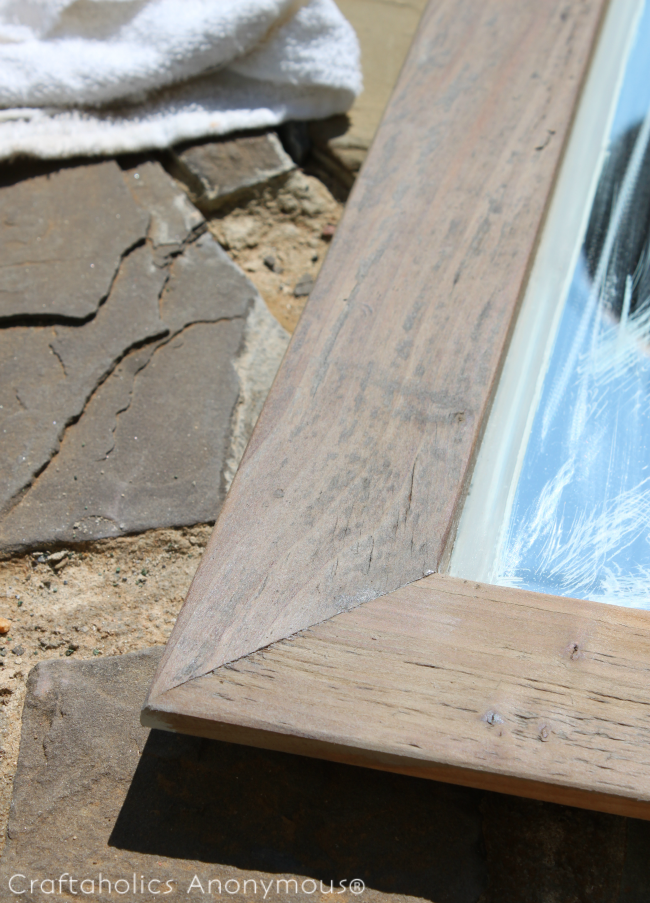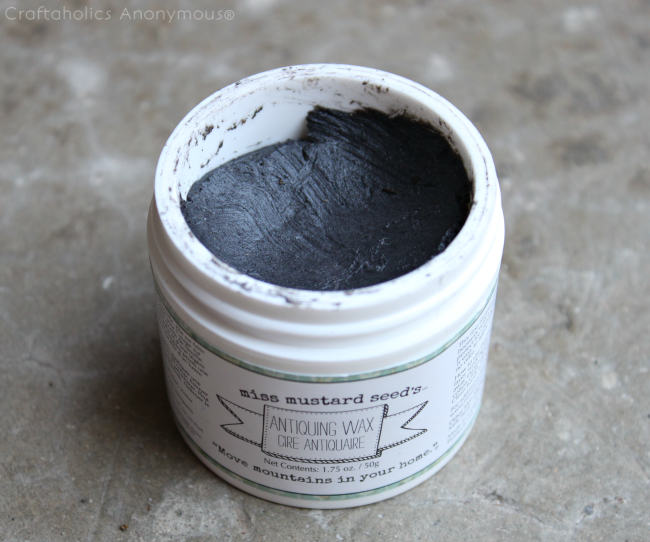 3. Use a second rag to apply a coat of Miss Mustard Seed's Antiquing Wax.  This wax is amazing.  It is super smooth and doesn't go on dark and gloppy.  The dark color of the wax sits in any grooves but it doesn't heavily darken the smooth areas.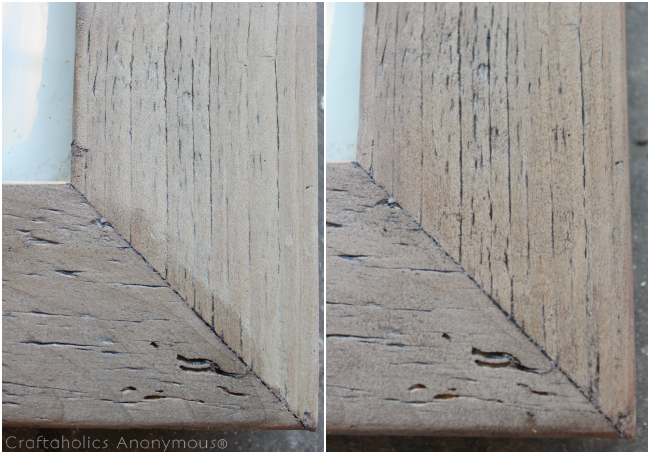 I love the deep grayed wood color that is achieved by combining the light gray sunbleached stain with the dark gray antiquing wax!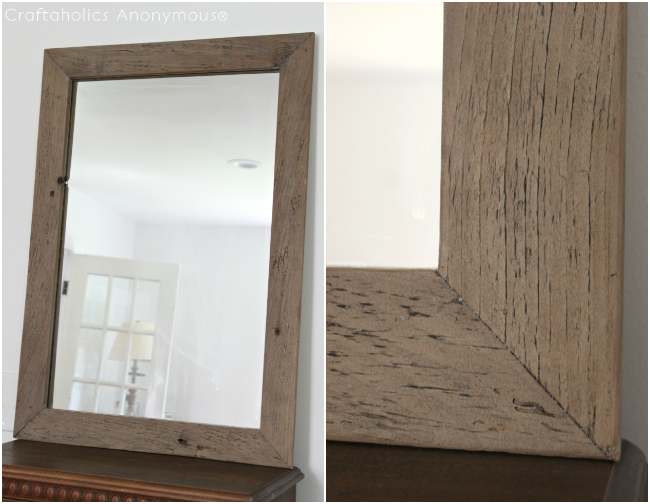 Now the mirror is worthy of hanging back up in our newly remodeled half bath.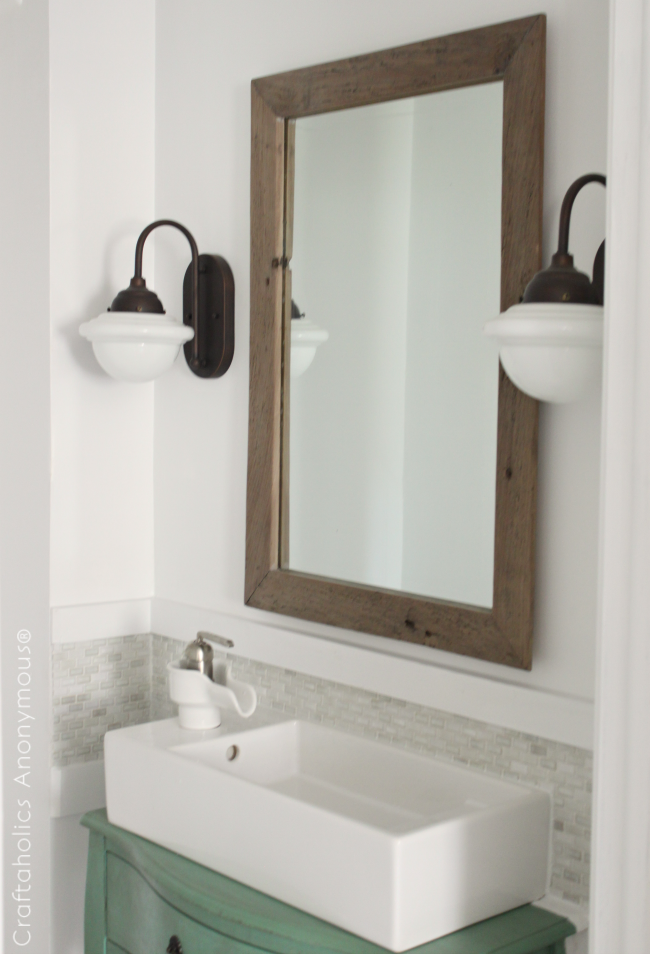 More Wood Distressing techniques: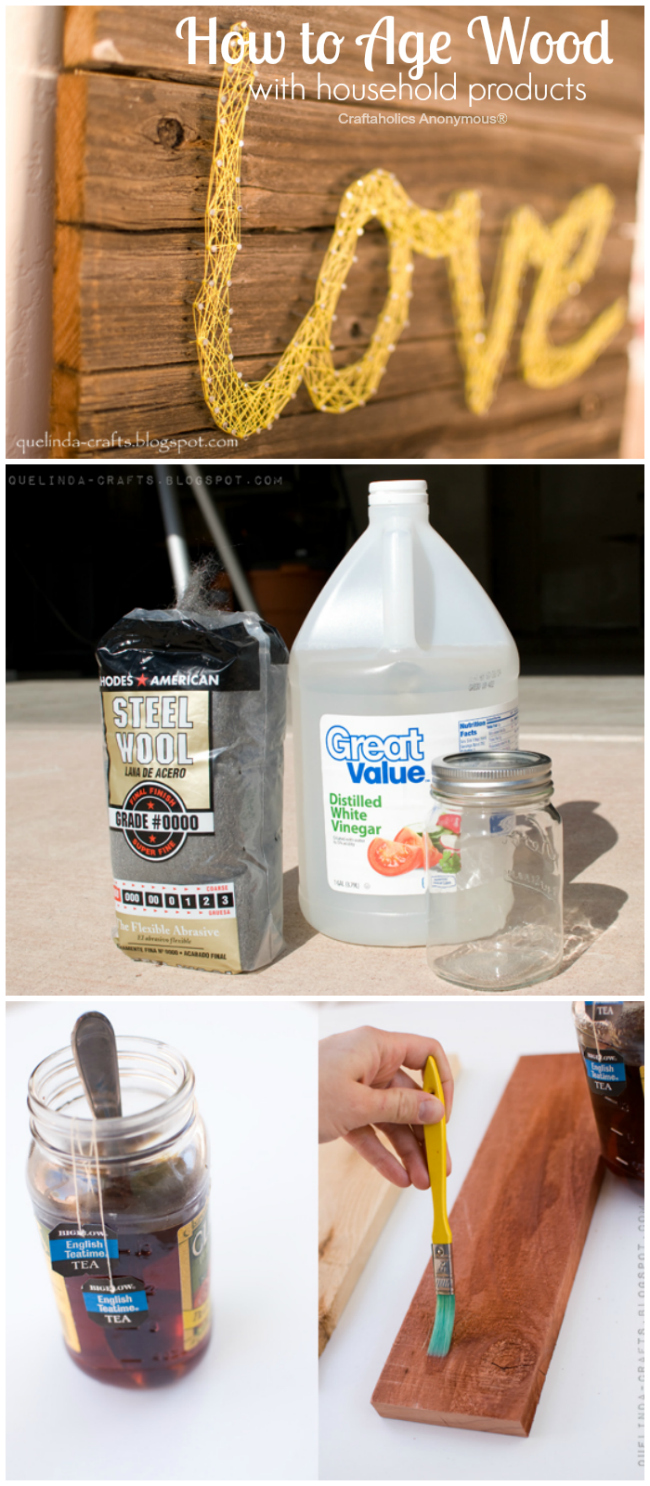 How to Age Wood with Household Products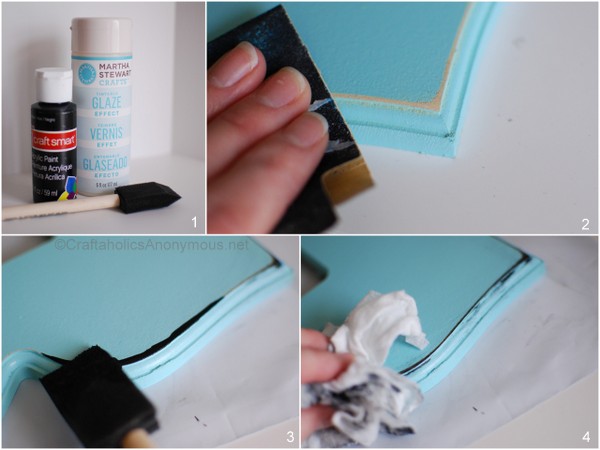 How to Distress with Paint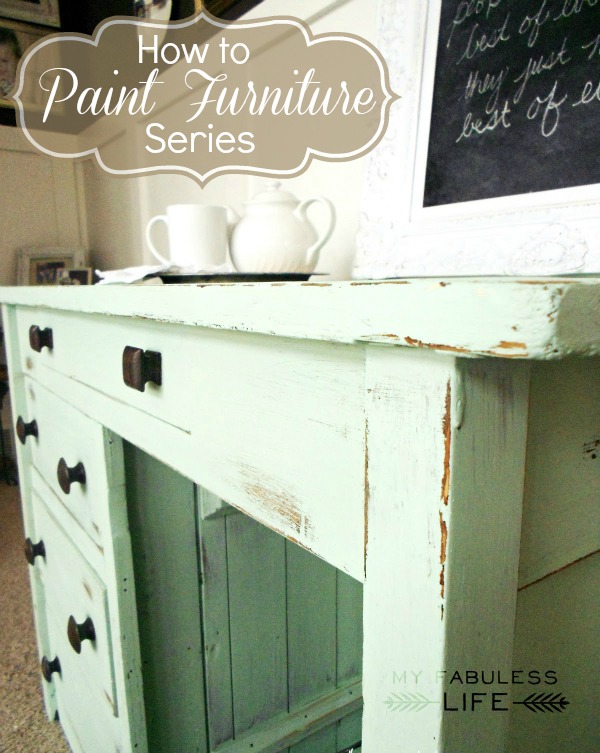 How to Distress Furniture
 Fore more DIY and Craft inspiration, follow on Pinterest!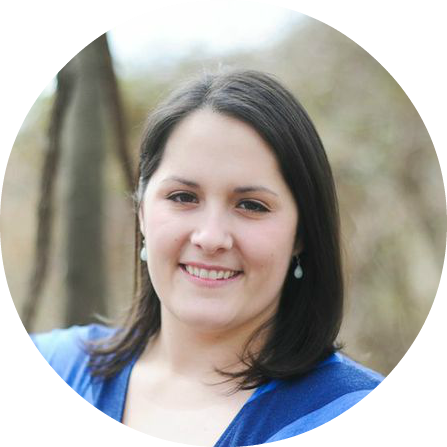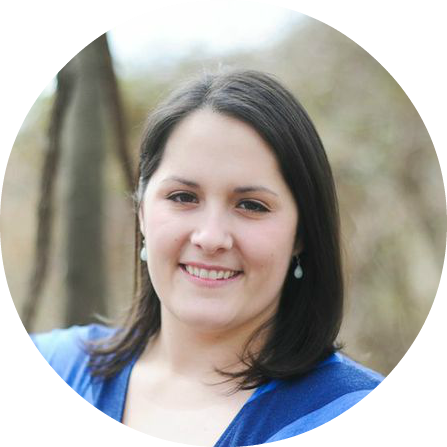 Latest posts by Jessica D (see all)