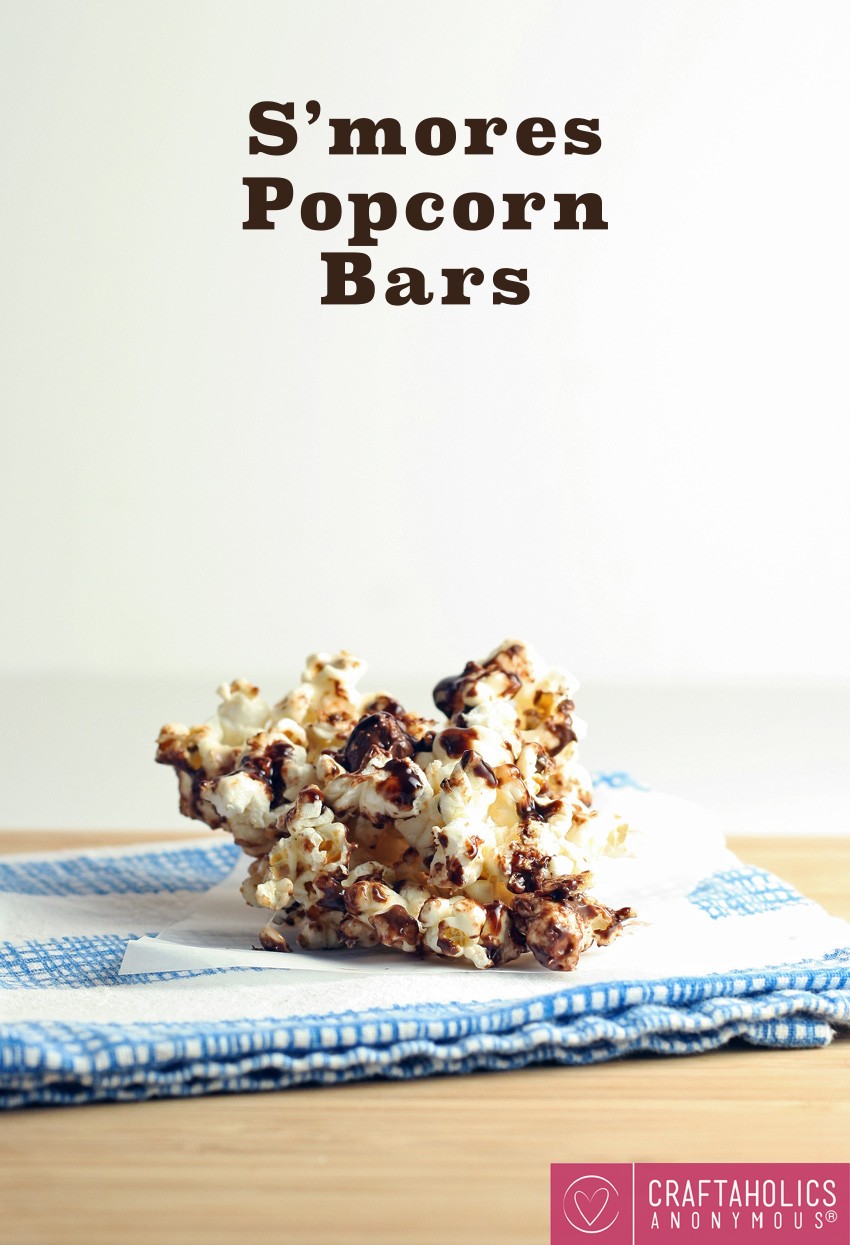 S'mores Popcorn Bars
Hi, its Jenny from Honey and Birch again!
I'm so excited that summer is here!  I've been working on a number of no-bake desserts because I just can't get enough sweet things and I like to find alternatives to turning on the oven. I came up with a really fun popcorn smores bar recipe that is perfect for those of you that don't have access to a bonfire but still get a s'mores craving.
Start with fresh popcorn. You can go the microwave route, the purchased popcorn route or buy some kernels and make popcorn in a pot. I usually do the latter to ensure that my popcorn is as fresh as possible. If you are making popcorn, let it cool before continuing.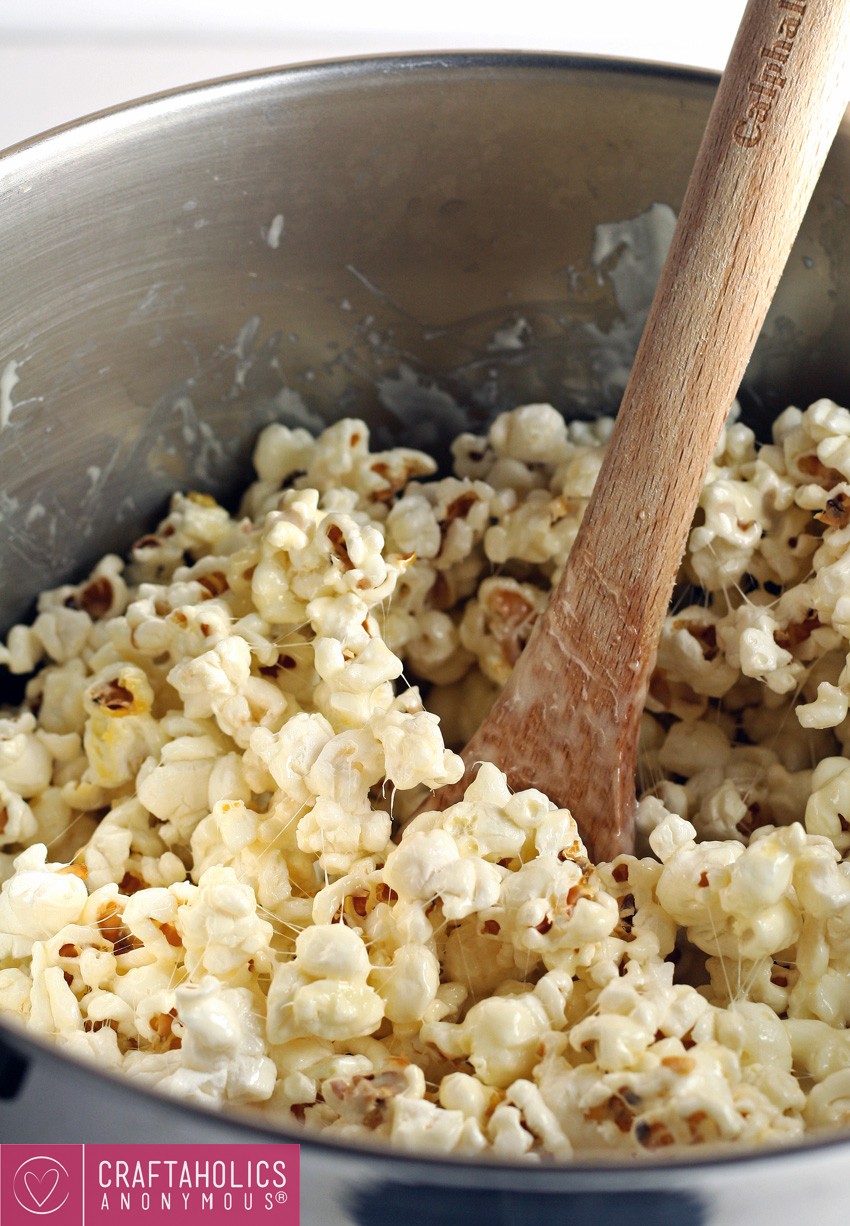 Then melt the butter in a large pot. When the butter is completely melted, add your marshmallows. With a wooden spoon, stir and stir some more until the marshmallows are completely melted. Add the popcorn to the melted marshmallows and stir to combine. If you have ever made rice krispie treats, this should all feel very familiar.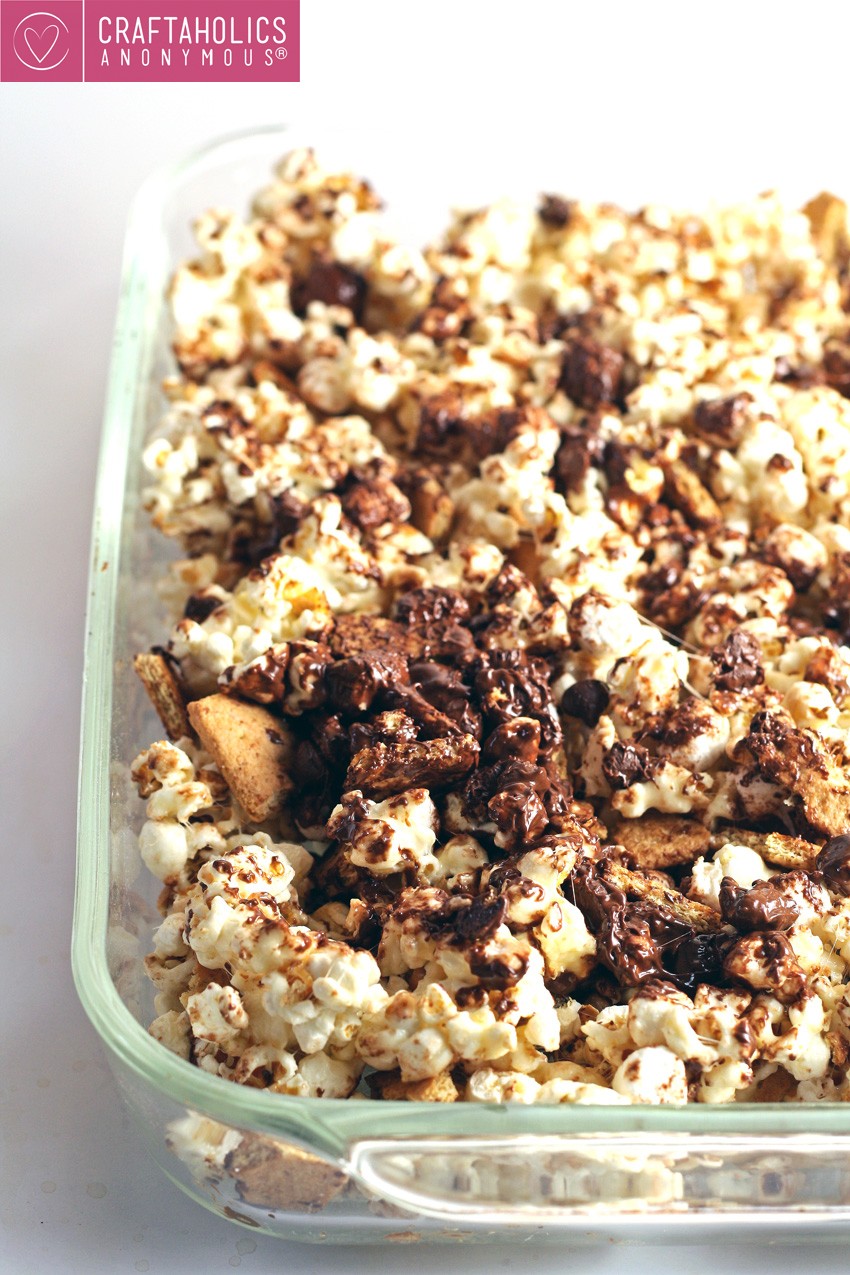 Let the marshmallow/popcorn mixture cool for 2-3 minutes. Then comes the fun part. Mix in the chocolate chips, graham crackers and some more mini marshmallows. Do this fast. The mixture is going to be warm still and you don't want the chocolate to melt too much. Pour it all into a deep baking dish, using the back of a spoon to push everything down to make an even layer.
Drizzle chocolate syrup across the top, cover with foil or plastic wrap and set it aside for 15-20 minutes to completely cool. I'm always tempted to dig in sooner, but try to resist! Use a sharp knife to cut squares once the time has passed. You can even go an informal route and just grab and go instead of cutting squares. This is sometimes a little easier and is a lot of fun too.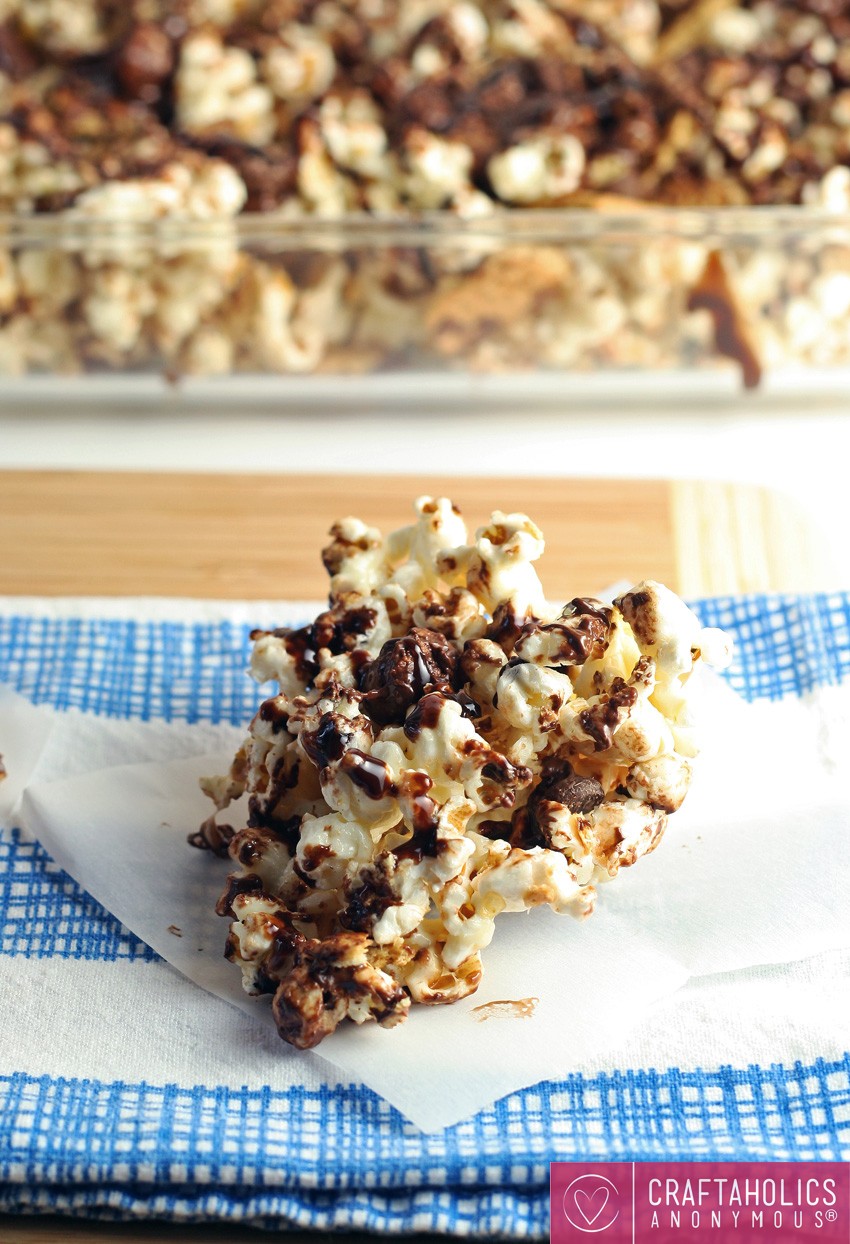 S'mores Popcorn Bars
Prep Time: 2 minutes
Cook Time: 10 minutes
Ingredients:
3 tablespoons unsalted butter
3 cups mini marshmallows
8 cups plain popcorn
4 graham crackers, crumbled into large chunks
1 cup semisweet chocolate chips
chocolate syrup
Directions:
In a large pot, melt the butter. When the butter has completely melted, add 2 cups marshmallows to the pot. Stir constantly with a wooden spoon until the marshmallows are completely melted. Once melted, add the popcorn and stir until the popcorn is evenly coated.
Let sit for 2-3 minutes. Add the remaining marshmallows, graham crackers and chocolate chips. Stir to combine, then pour into 9×13 inch baking dish. Use the back end of the spoon to press the mixture evenly into the dish. Drizzle chocolate syrup over the top. Let sit for 15 minutes before cutting.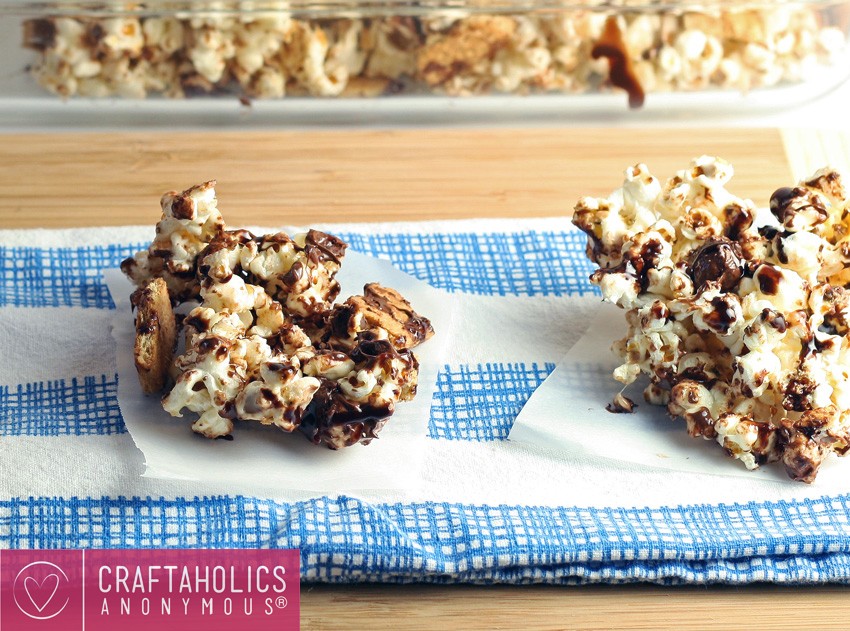 I hope you've enjoyed this delicious summer s'more treat! See you next month!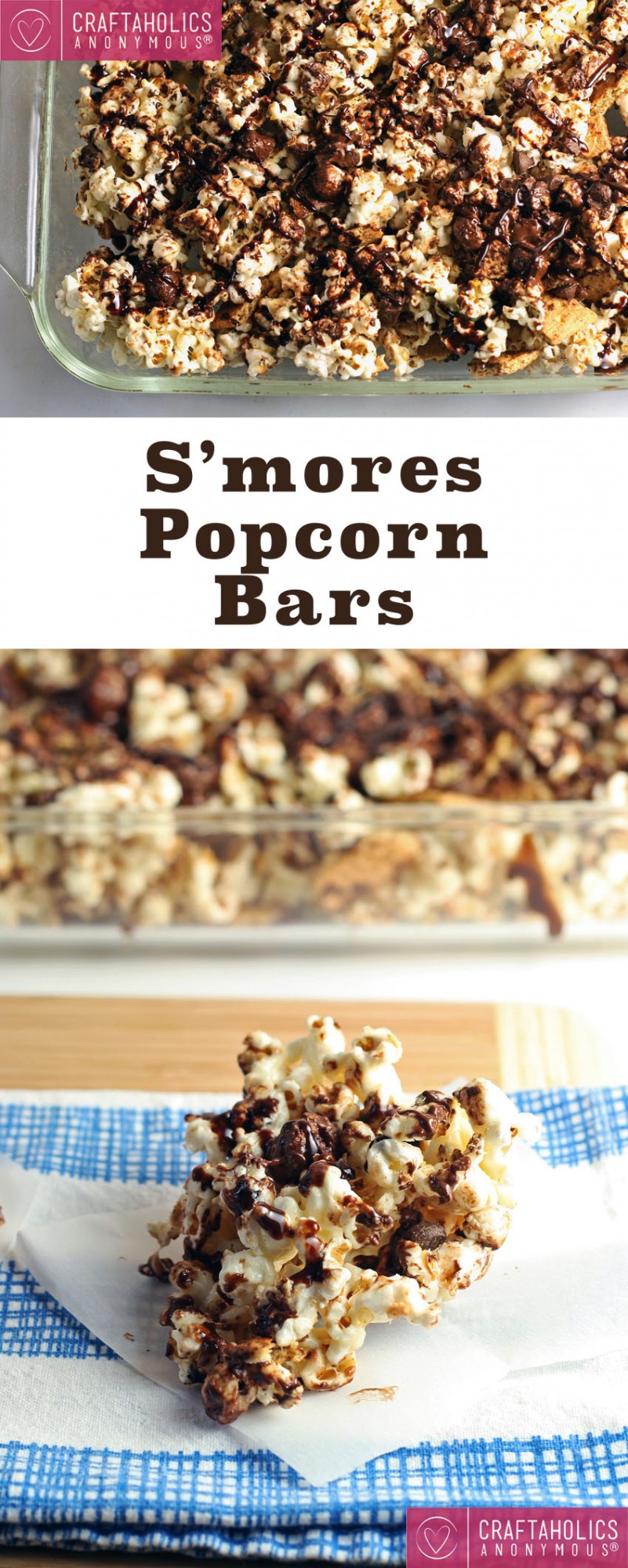 More fun summer treats!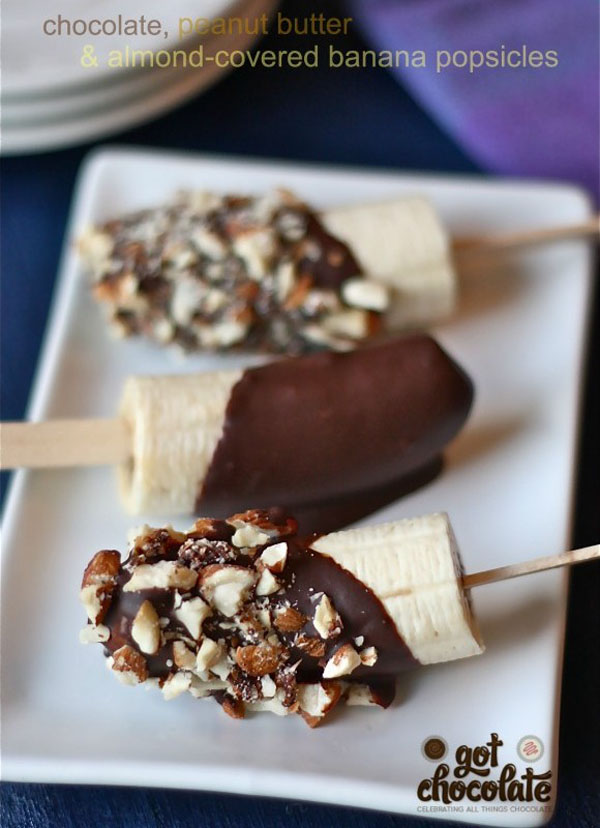 Chocolate Covered Banana Popsicles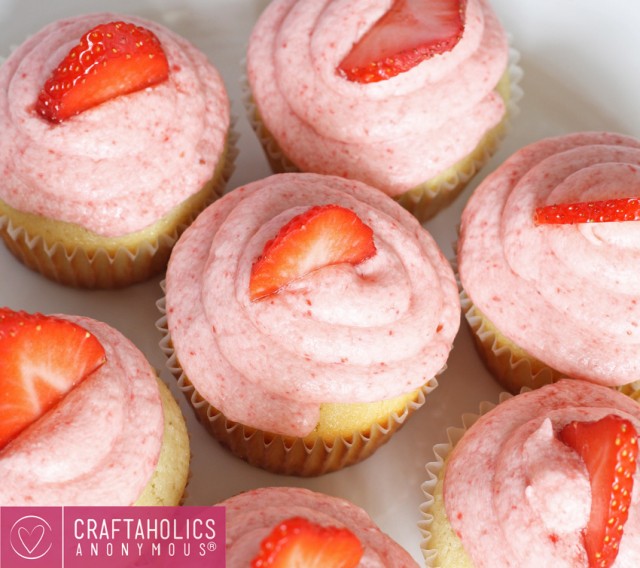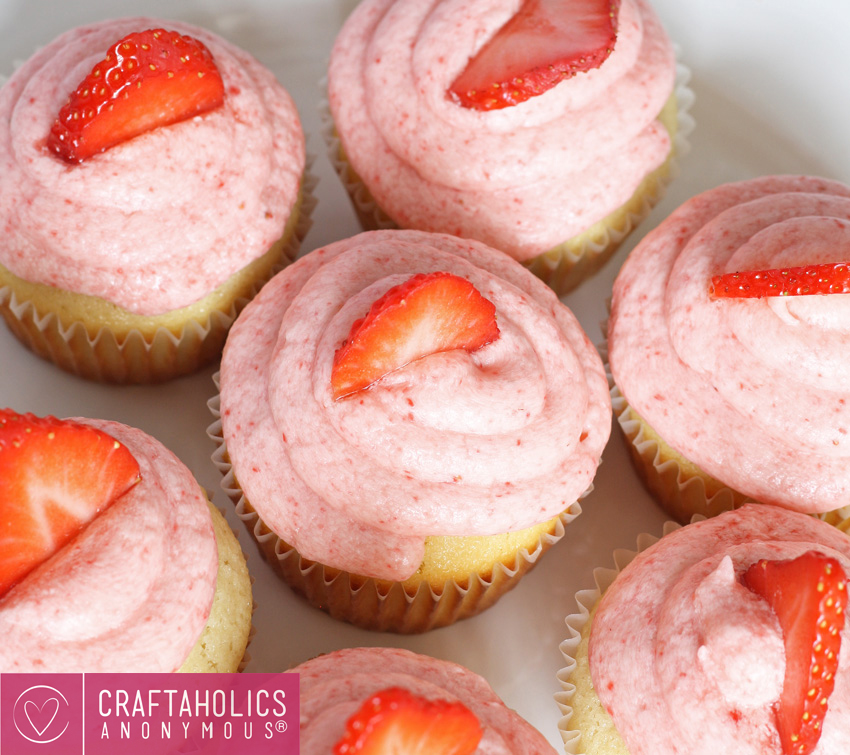 Strawberry Lemonade Cupcakes
Have a Craft Question?? Post it on our Facebook Page and get Answers!