These apple cranberry crescent rolls take crescent rolls to another level. They are also the perfect way to use up that leftover cranberry sauce from Thanksgiving or Christmas.
Apple Cranberry Crescent Rolls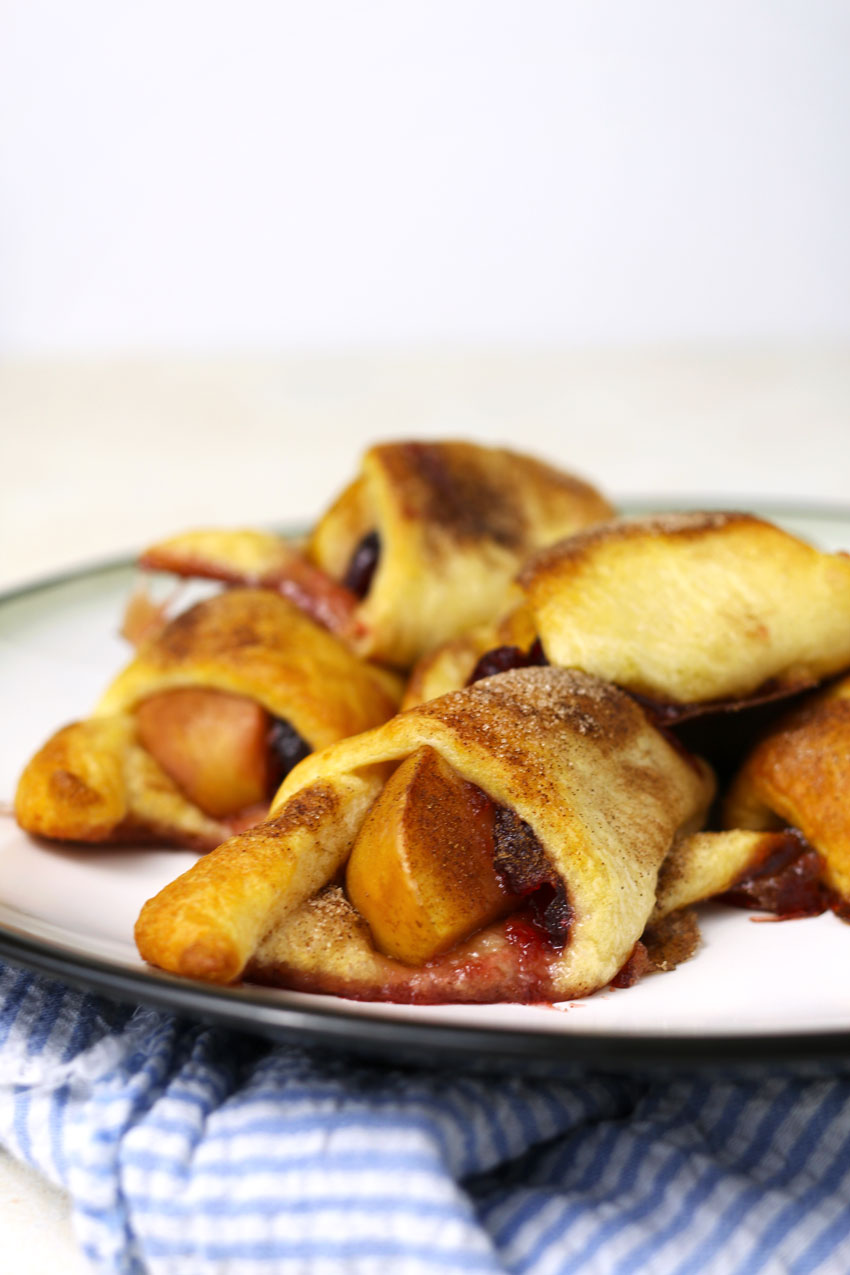 Hello! It's Jenny from Honey and Birch, here to share another recipe with you.
Start with a package of refrigerated crescent rolls. Crack open the can and separate the dough into 8 triangles.
Normally with crescent rolls, you place them on a pan without any foil or parchment paper. For this recipe, I recommend placing a sheet of parchment paper on your pan before beginning.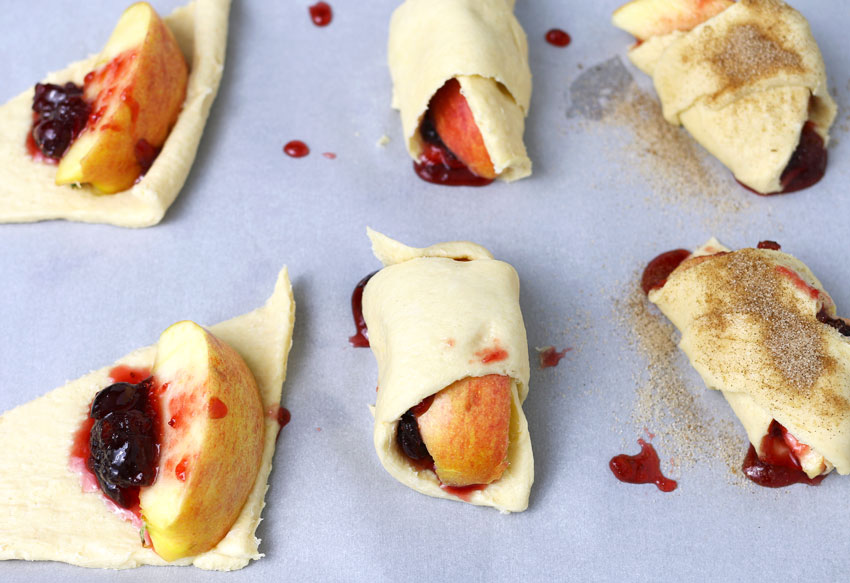 The juicy cranberry filling sometimes leaks out and it's much easier to remove the rolls from the pan if it's prepped first.
Core an apple and place one slice in the center of each dough triangle. Spoon some cranberry sauce on top of the apple and roll the dough around the combination. Place all of the crescent rolls on the pan, evenly apart.
Using your hands, sprinkle the cinnamon and sugar mixture on top. Place the pan in the oven and bake the rolls until they are golden.
Remove them from the oven and enjoy!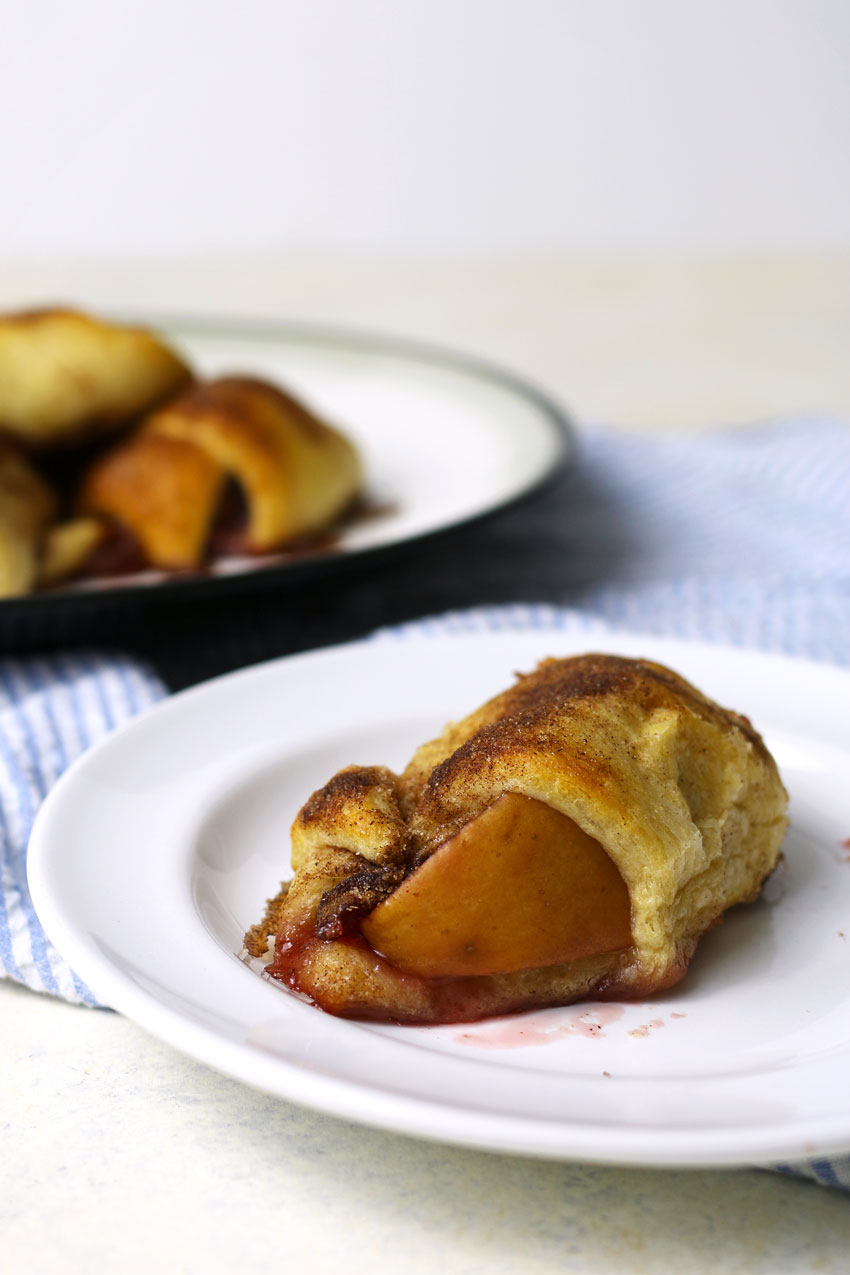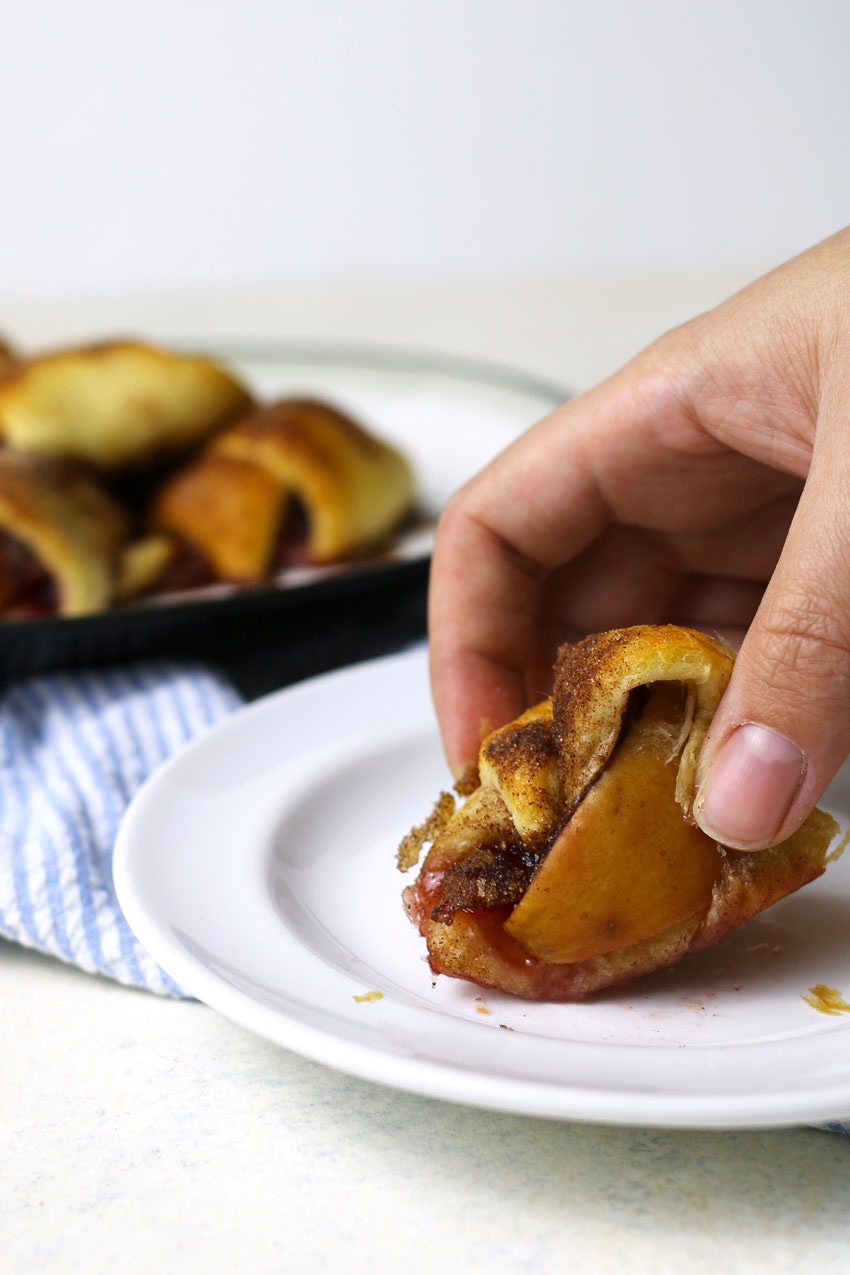 Recipe note: Use either whole berry or homemade cranberry sauce for this recipe. I cannot guarantee how this recipe will turn out if you use the jellied version.
BONUS!
If you want to make these year-round or don't have any leftover cranberry sauce, I have a small-batch cranberry sauce recipe for you!
Pour your cranberries into a small pot. Add enough water to just cover the cranberries and put the heat on medium-high.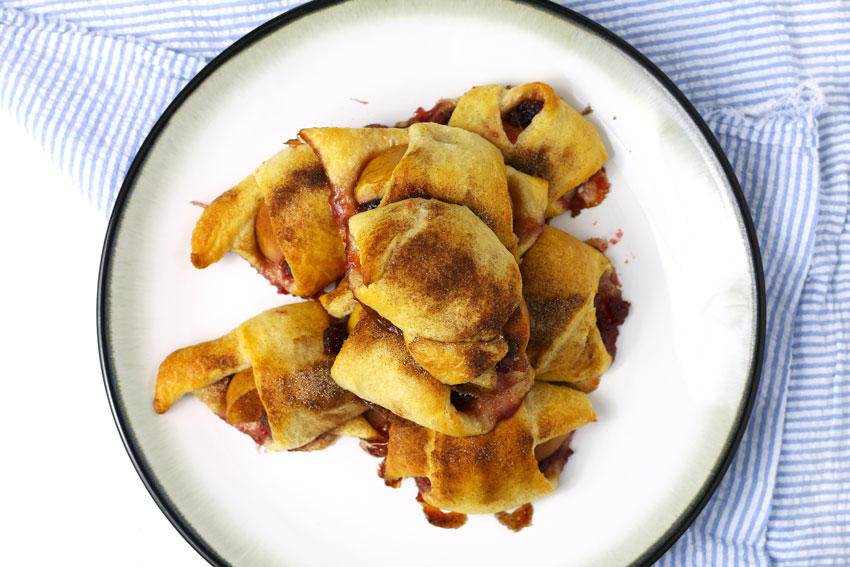 The cranberries will begin popping up. Stir occasionally and let the water boil down. Then add brown sugar and maple syrup and stir well.
It's important to use real maple syrup in this recipe so make sure you check your labels.
Let the cranberry simmer until the liquid has dissolved by half. Then remove the pot from the heat and let cool before using in this recipe.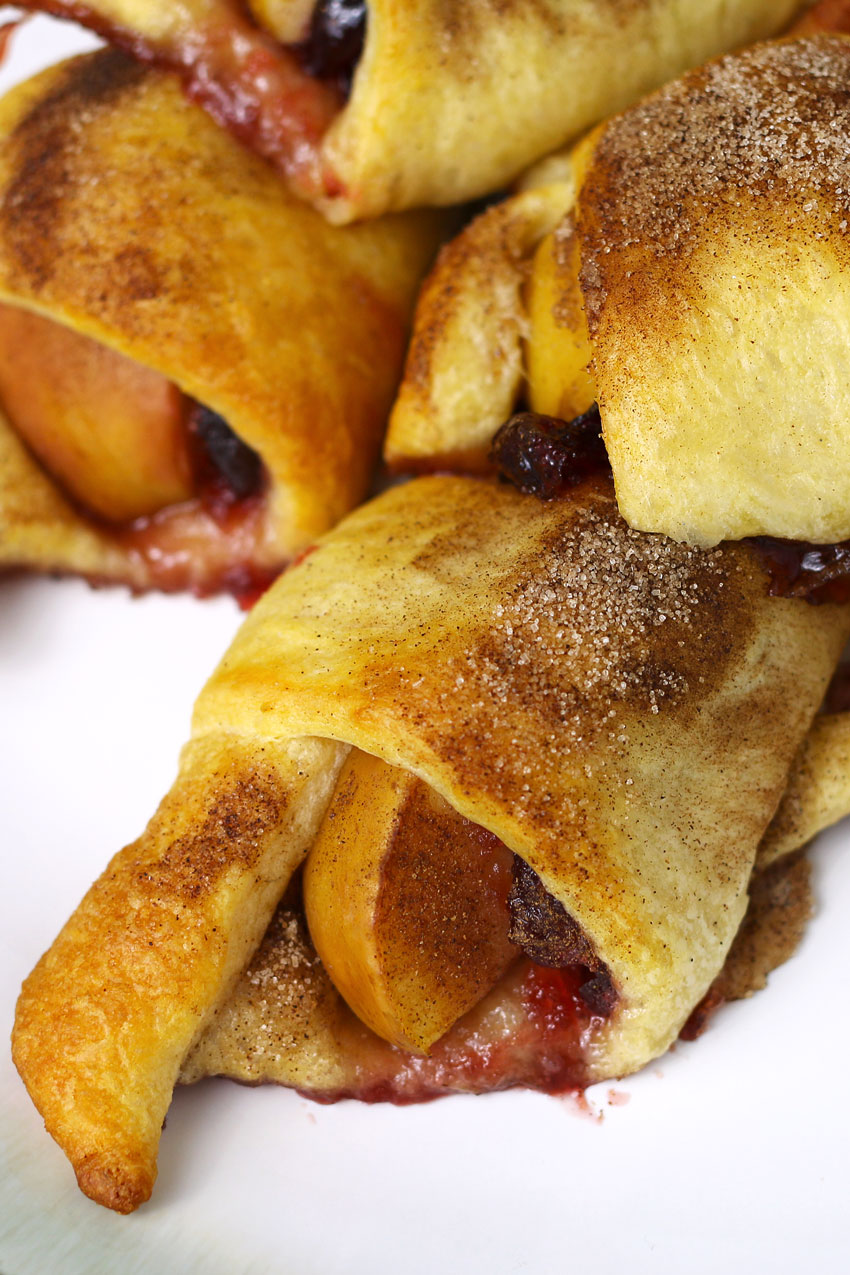 Apple Cranberry Crescent Rolls
Ingredients
1 tube refrigerated crescent rolls
1 apple, cored
leftover cranberry sauce
1 tablespoon sugar
1/2 tablespoon cinnamon

Small Batch Cranberry Sauce

1/2 cup fresh cranberries
1/8 cup water
1/2 cup packed brown sugar
2 tablespoons maple syrup
Instructions
Preheat oven to 375 degrees F. Line a cookie sheet with parchment paper.
Open the tube of crescent rolls and separate into triangles. Place an apple slice near the wide part of the dough and top it with a dollop of cranberry sauce. Roll the dough into a crescent. Repeat with all of the dough triangles. Place on cookie sheet equally apart.
In a small bowl, combine the sugar and cinnamon. Use your fingers to sprinkle the sugar mixture on top of the crescents.
Place in oven and bake for 9-12 minutes, or until the crescents are golden. Remove from the oven and serve immediately.

Small Batch Cranberry Sauce

Place the cranberries in a small pot and cover with water until the cranberries are just submerged. Heat over medium-high heat. Bring to a boil, then add the brown sugar and maple syrup. Simmer for 20 minutes, or until the liquid has dissolved by half. Allow to cool slightly before using.
https://www.craftaholicsanonymous.net/apple-cranberry-crescent-rolls

More Fall Inspired Recipes!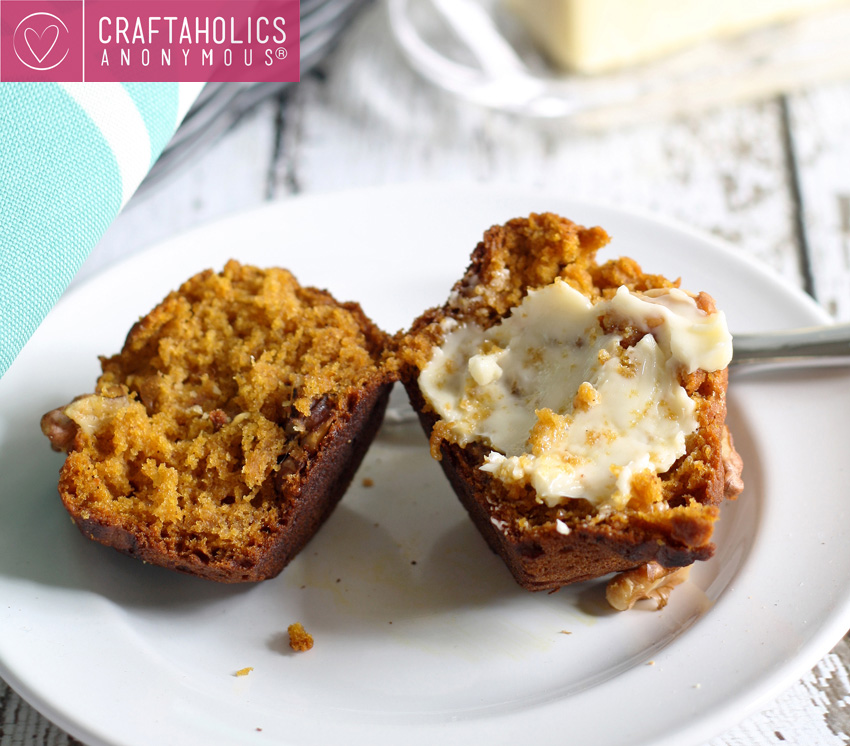 Pumpkin Nut Muffins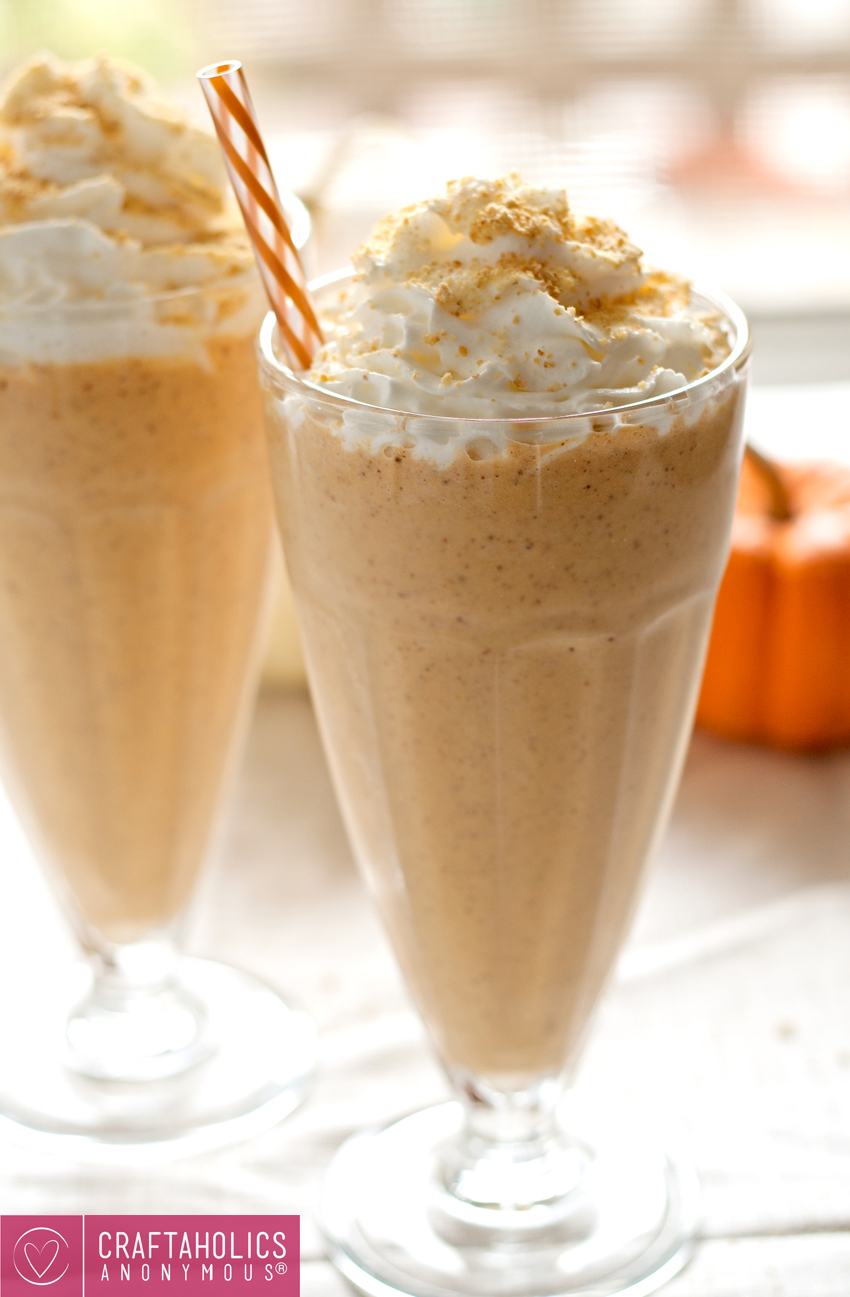 Pumpkin Pie Milkshake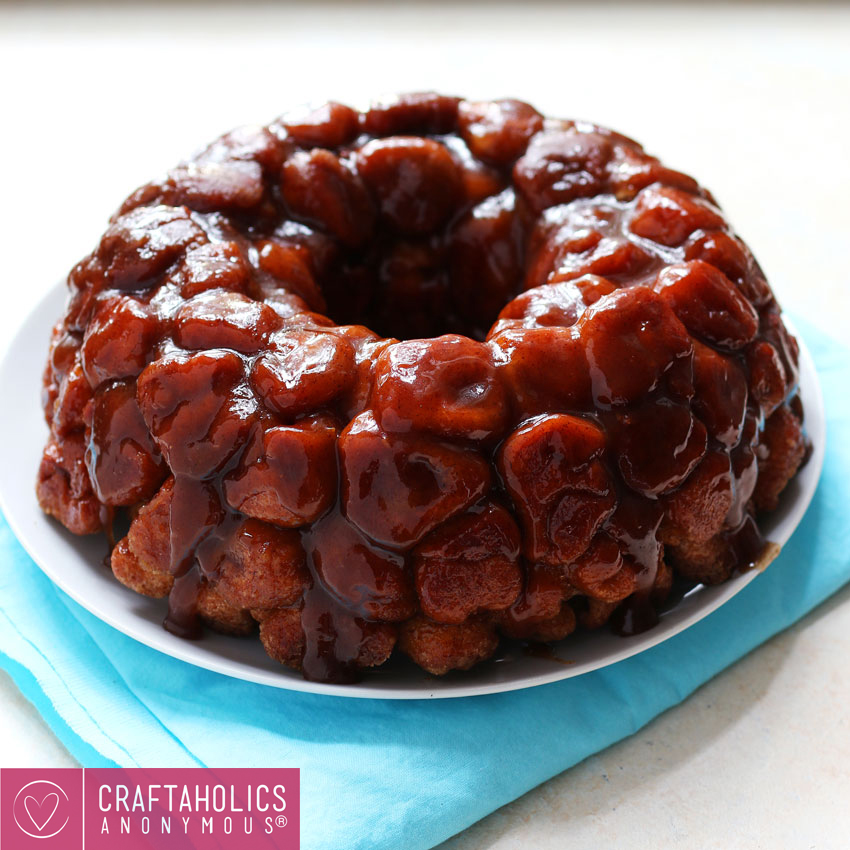 Pumpkin Spice Marscapone Monkey Bread