This Pumpkin Spice Marscapone Monkey Bread from Jenny at Honey & Birch is absolutely delicious! Gooey, crunchy, and chewy, this fall recipe is just in time for cooler weather and the pumpkin spice craze! Enjoy!
Pumpkin Spice Marscapone Monkey Bread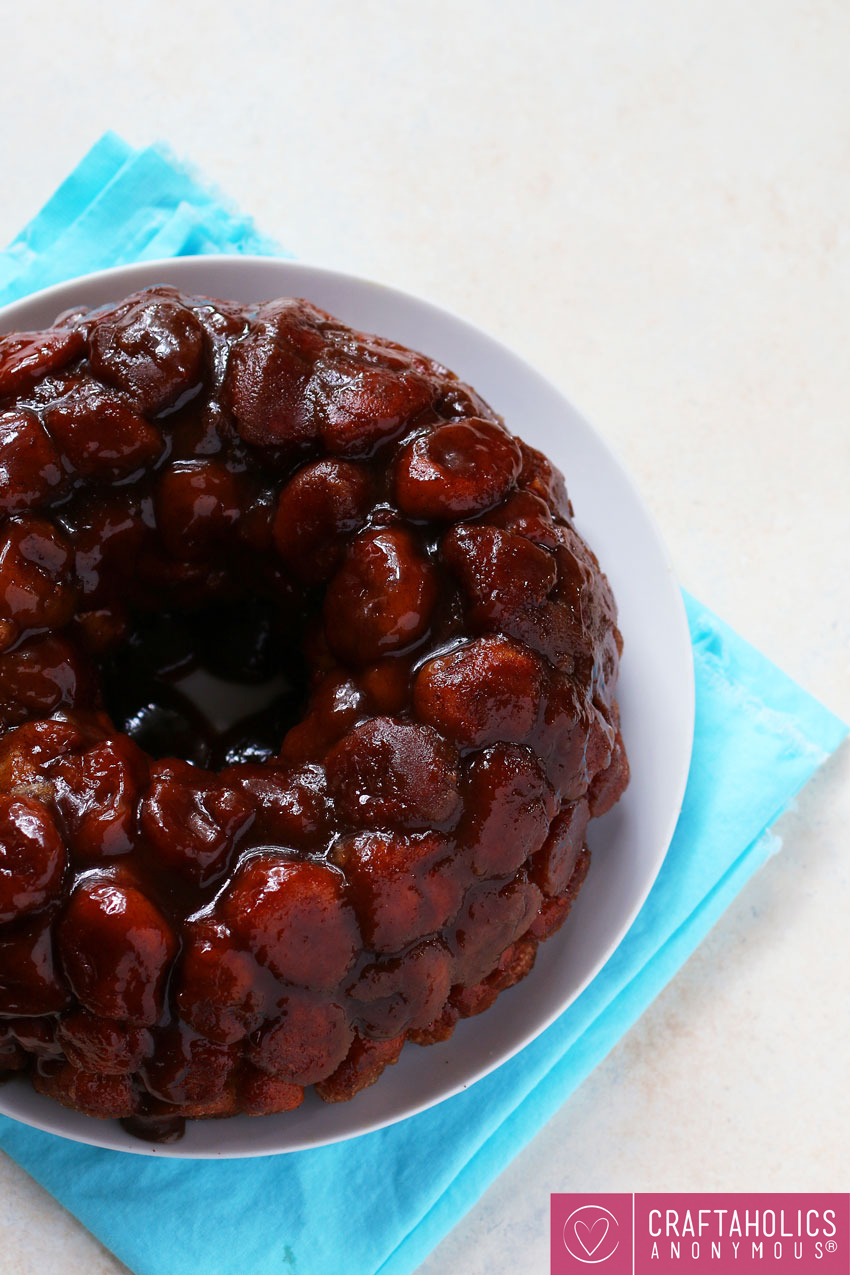 Hello everyone! It's Jenny from Honey and Birch here again! I'm so excited that pumpkin spice season is back (and autumn too, of course.)
Last year I shared some of my favorite fall recipes and I have a new, fantastic one for you today.
As a kid, monkey bread was one of my favorite treats.
My mom would surprise us by making it while we were finishing our homework. We never even knew it was in the oven. We would finish dinner and she would pull the bundt pan out of the oven; sure enough, that cinnamony smell was monkey bread.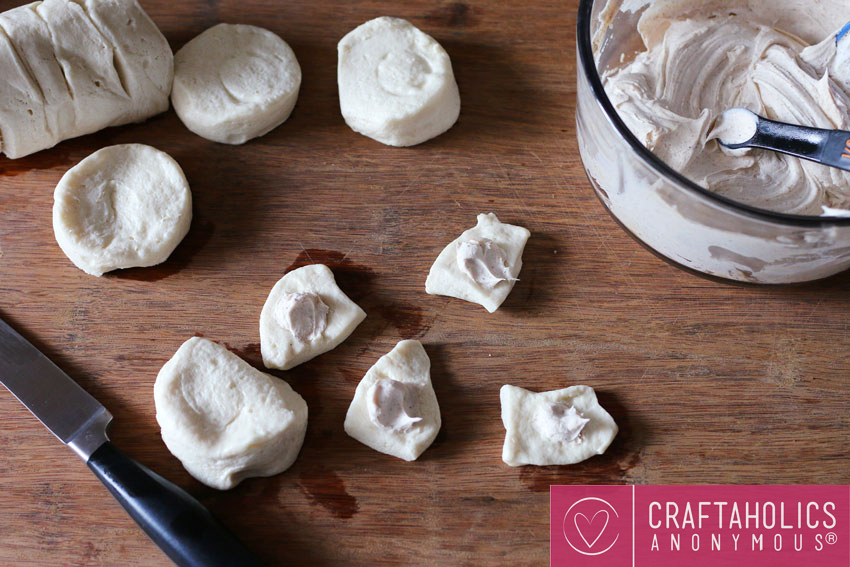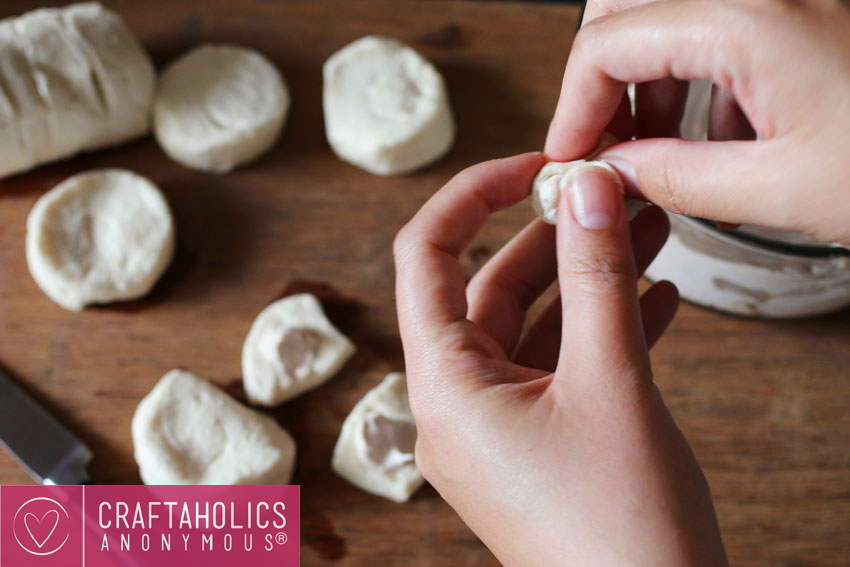 I've taken her recipe and modified it for a delicious, sweet and autumn-centric version.
To make this delicious fall dessert, prepare a bundt pan by liberally spraying it with cooking spray. You can also butter the pan – make sure you get all of the crevices or you're going to have a very messy and unhappy dessert.
Then open up your refrigerated biscuits. Cut them into four pieces (one cut down the middle, rotate 90 degrees and cut down the middle again.)
In a plastic bag, combine the white sugar, cinnamon, and some of the pumpkin spice. Set this aside cause we are about to get to the fun part.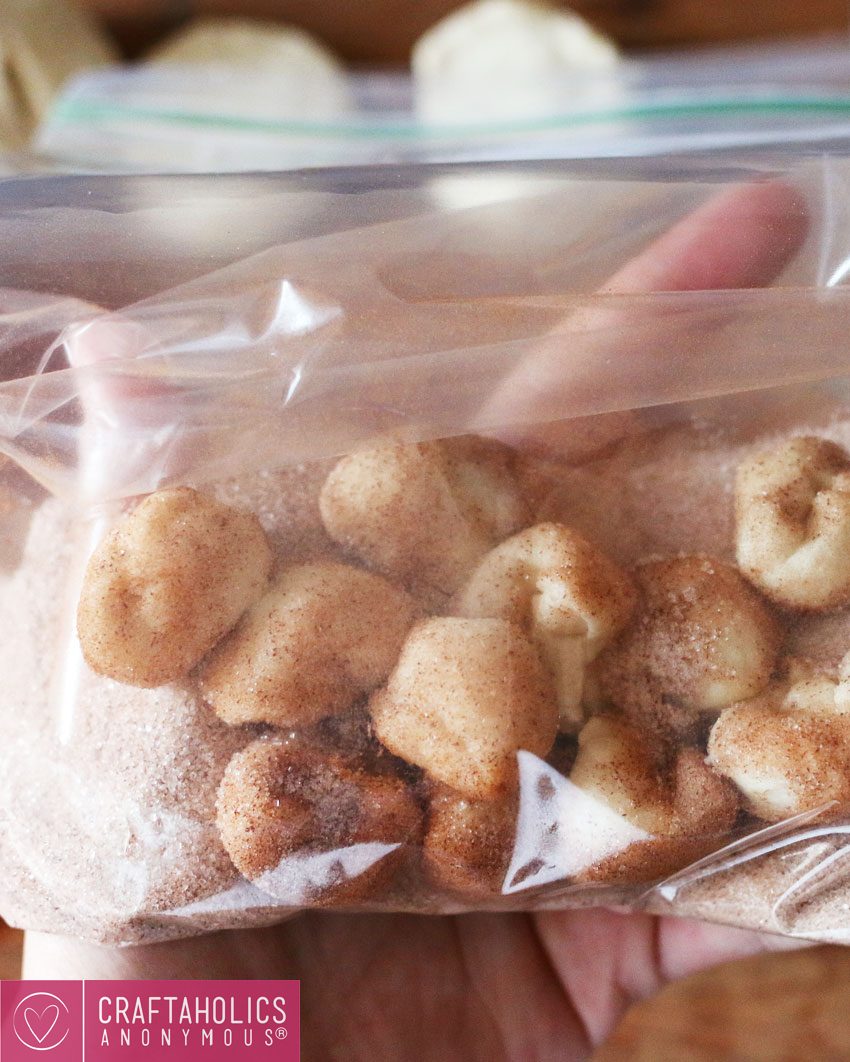 In a bowl, combine the marscapone cheese, some vanilla extract and more pumpkin spice mix. Take one of your biscuit pieces, spread it out and spoon a small amount of this cheese mixture in the center. Close the biscuit around it to make a little ball.
Repeat with all of the biscuit pieces and put them in the plastic bag full of sugar. Transfer all of the biscuits into your prepared bundt pan. Melt your butter, combine it with the brown sugar and the remaining pumpkin spice mix and pour that all over the biscuits pieces.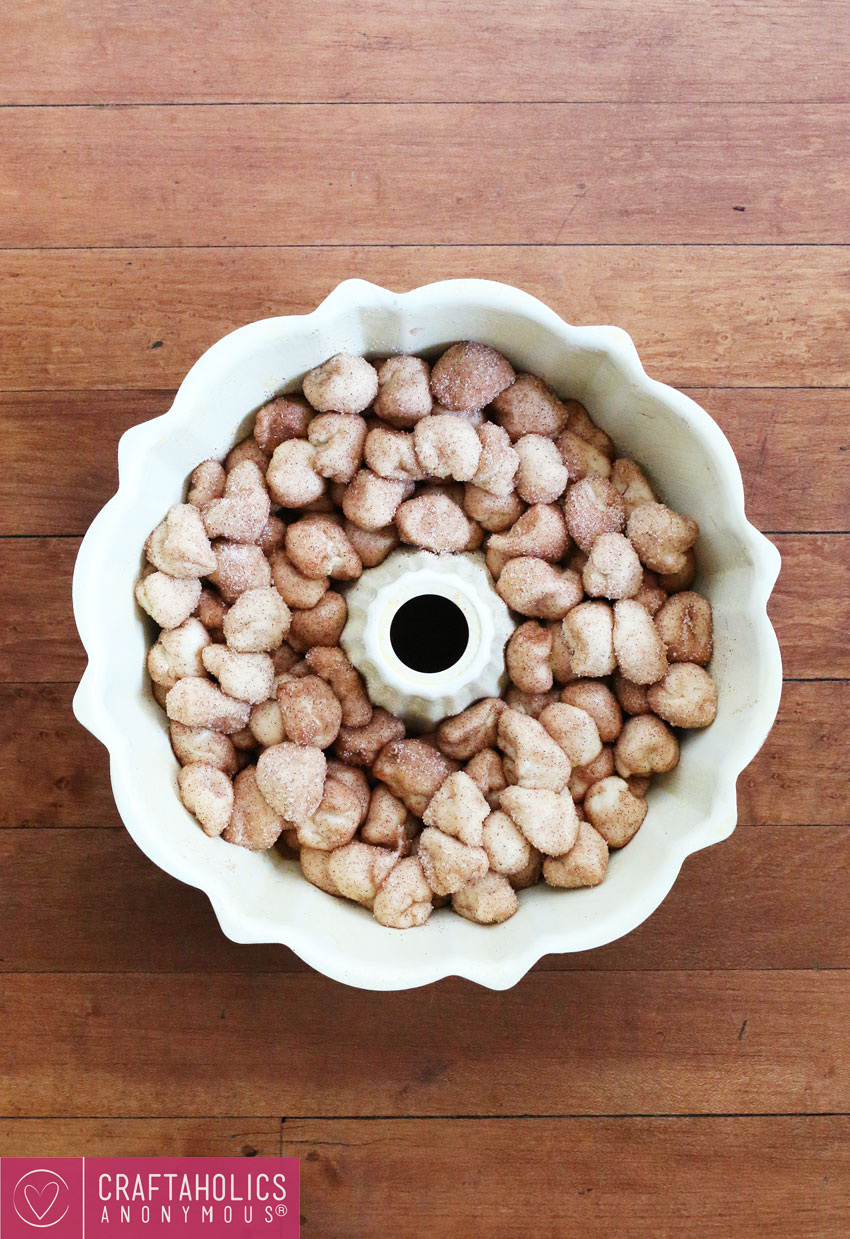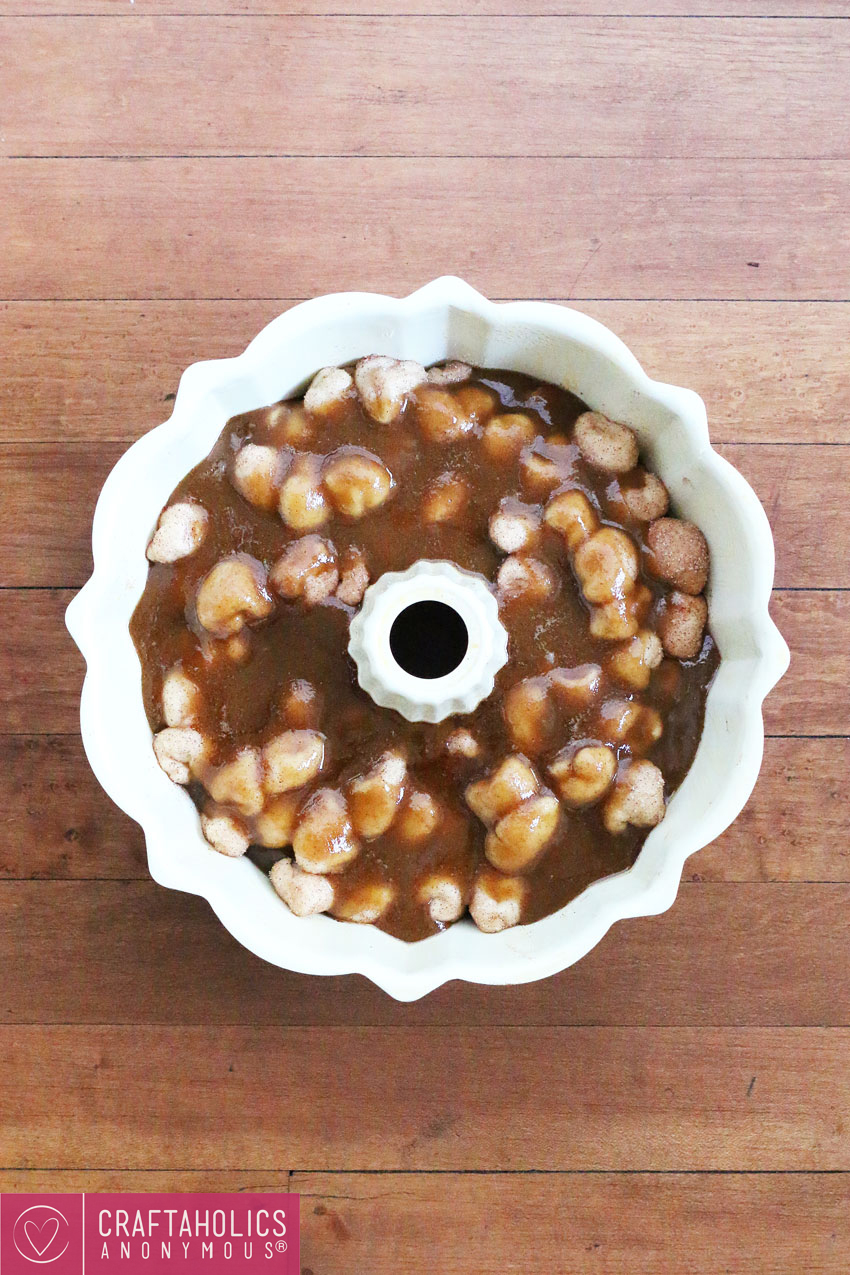 Pop the bundt pan in the oven. Get a plate ready because when your monkey bread is done baking you're going to need it.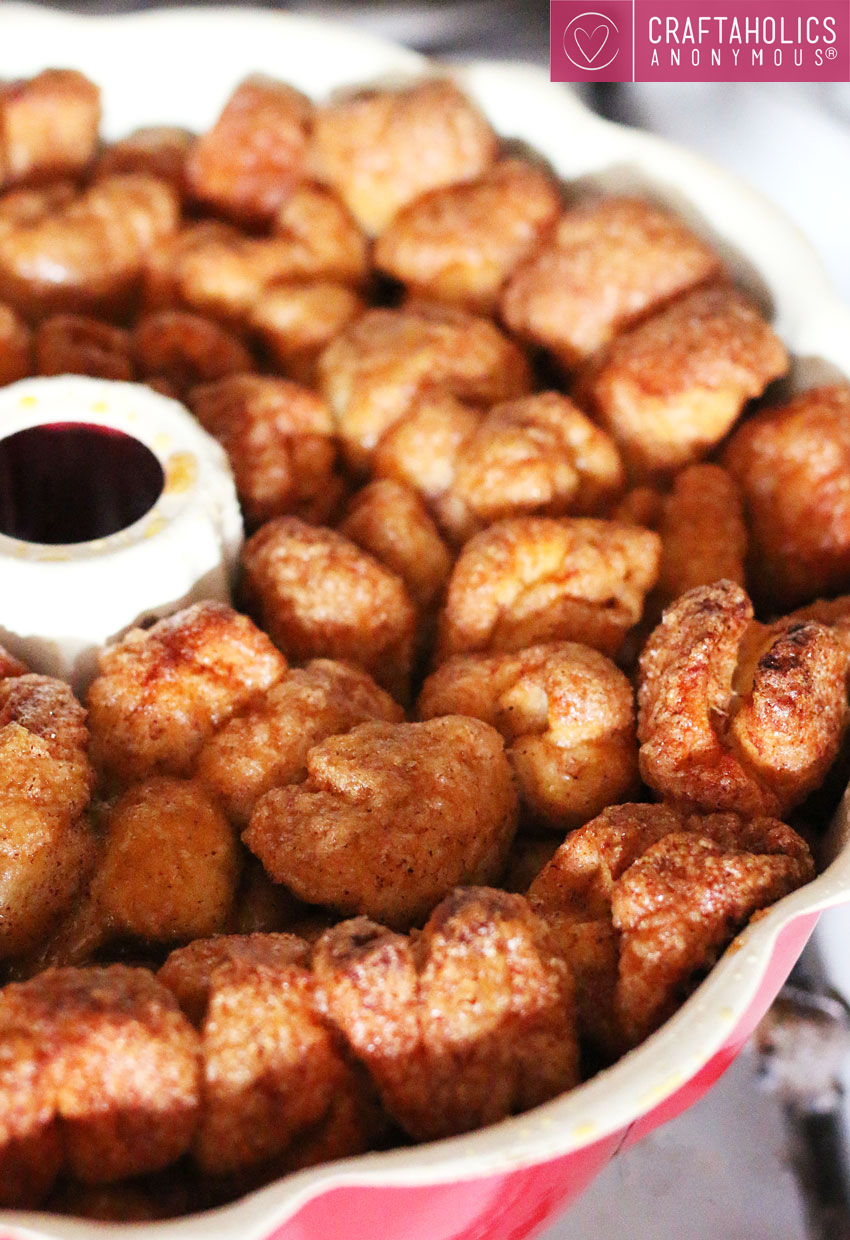 Place the pan over the bundt pan and carefully flip it over. The monkey bread should fall out of the pan, on to the plate.
Can you image having that as your dessert? Each delicious piece is full of sweet cheesy-spicy goodness. This will be the best fall dessert you'll try all year!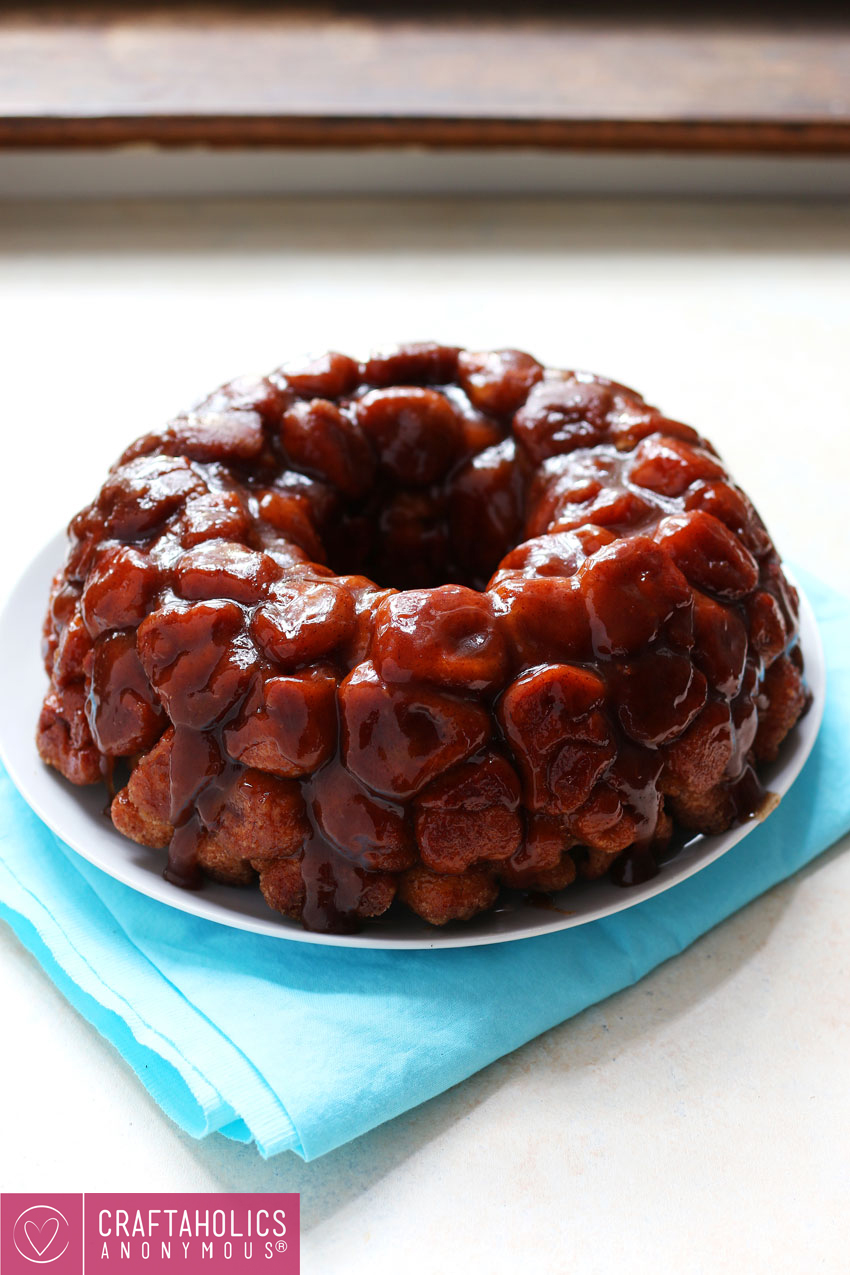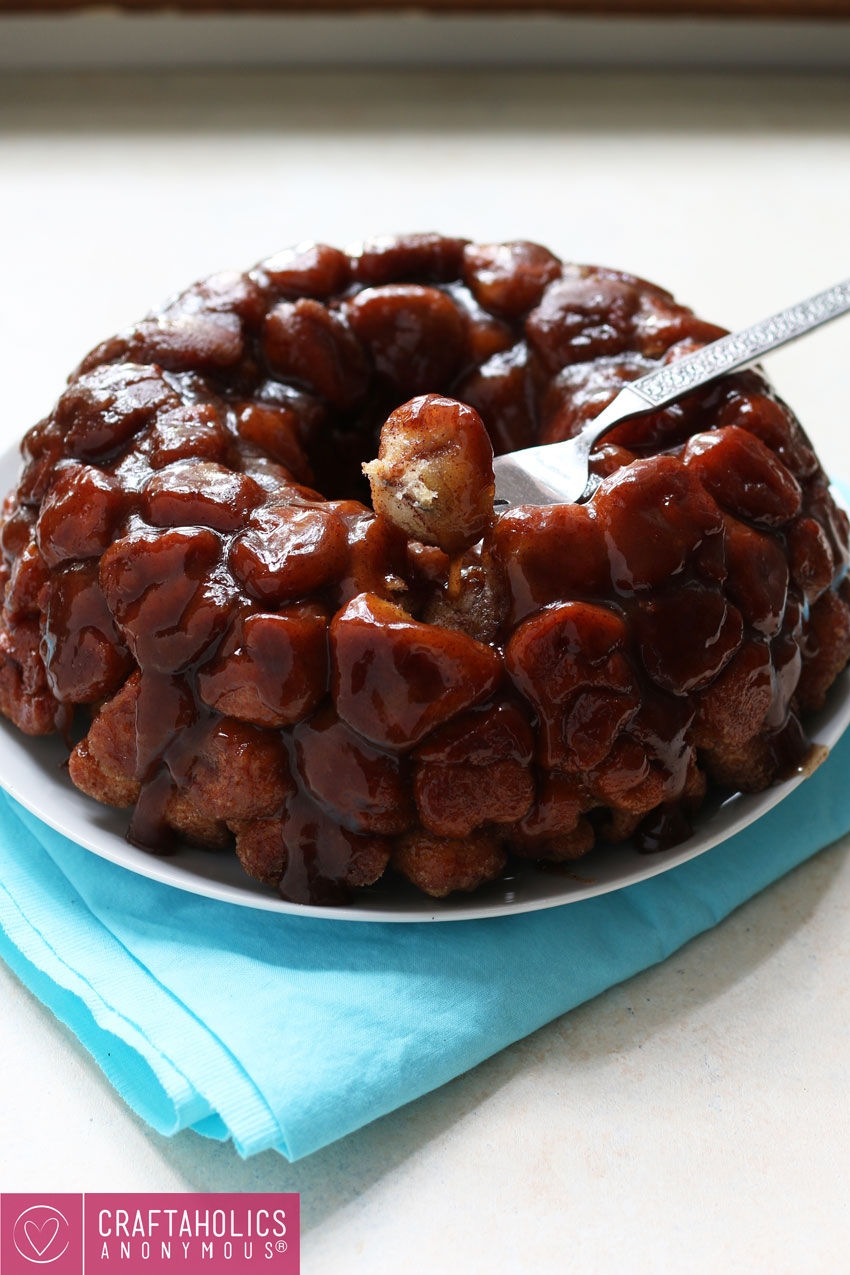 Pumpkin Spice Marscapone Monkey Bread
Ingredients
3/4 cup white sugar
1.5 teaspoons cinnamon
2.5 teaspoons pumpkin spice mix (separated)
4 (7.5 ounce) cans refrigerated biscuits
8 ounces marscapone cheese
1 tablespoon vanilla extract
1/2 cup butter (1 stick)
1 cup brown sugar, packed
Instructions
Preheat oven to 350 degrees F. Spray a bundt pan with non-stick spray or rub it liberally with butter.
In a large plastic bag, combine the white sugar, cinnamon and 1/2 teaspoon pumpkin spice mix. Set aside. In a small bowl, combine the marscapone cheese, vanilla extract and 1 teaspoon pumpkin pie spice mix.
Open up the biscuits and separate them. Cut each biscuit into 4 pieces. Take one biscuit piece and use your fingers to spread it out. Place a small amount (about 1/8 teaspoon) of the marscapone mixture in the center of the biscuit piece. Close tightly. Repeat with all biscuit pieces.
In small batches, place the biscuit pieces into the plastic bag. Shake the bag so that the biscuit pieces are completely covered. Place them in the prepared bundt pan until all biscuit pieces are in the bundt pan.
In a small pot, melt the butter over medium low heat. When the butter is melted, add the brown sugar and the remaining pumpkin pie spice mix. Stir until well combined, then pour over the biscuit pieces. Place the bundt pan in the oven. Bake for 40 minutes.
Remove from oven and allow to cool for 5 minutes. Place a plate on top of the bundt pan and invert it; the monkey bread should fall on to the plate. Wait 5 more minutes and eat.
Notes
You may want to place a baking sheet on the rack below the bundt pan in case it bubbles over.
https://www.craftaholicsanonymous.net/pumpkin-spice-marscapone-monkey-bread
Looking for more fall recipes?
Try this baked goat cheese and cranberry appetizer!
Or this apple cake sundae!

Save
Save
Save
Save