I love Halloween and all the spooky decorations that go along with it. I am not a huge fan of the really creepy decor, just the fun spooky kind that kids and adults can both enjoy. These DIY spooky eyeball candle holders are the perfect easy decor for your Halloween table.
DIY Spooky Eyeball Candle Holders
Hey everyone! It's Kara from A Kailo Chic Life, and I am going to show you how to use foam balls to create fun eyeball candle holders in no time flat.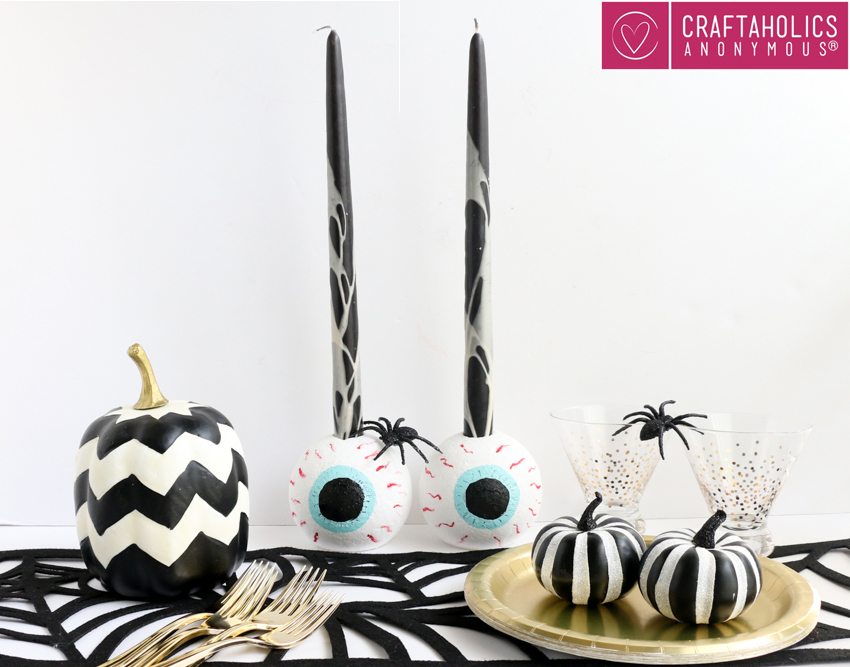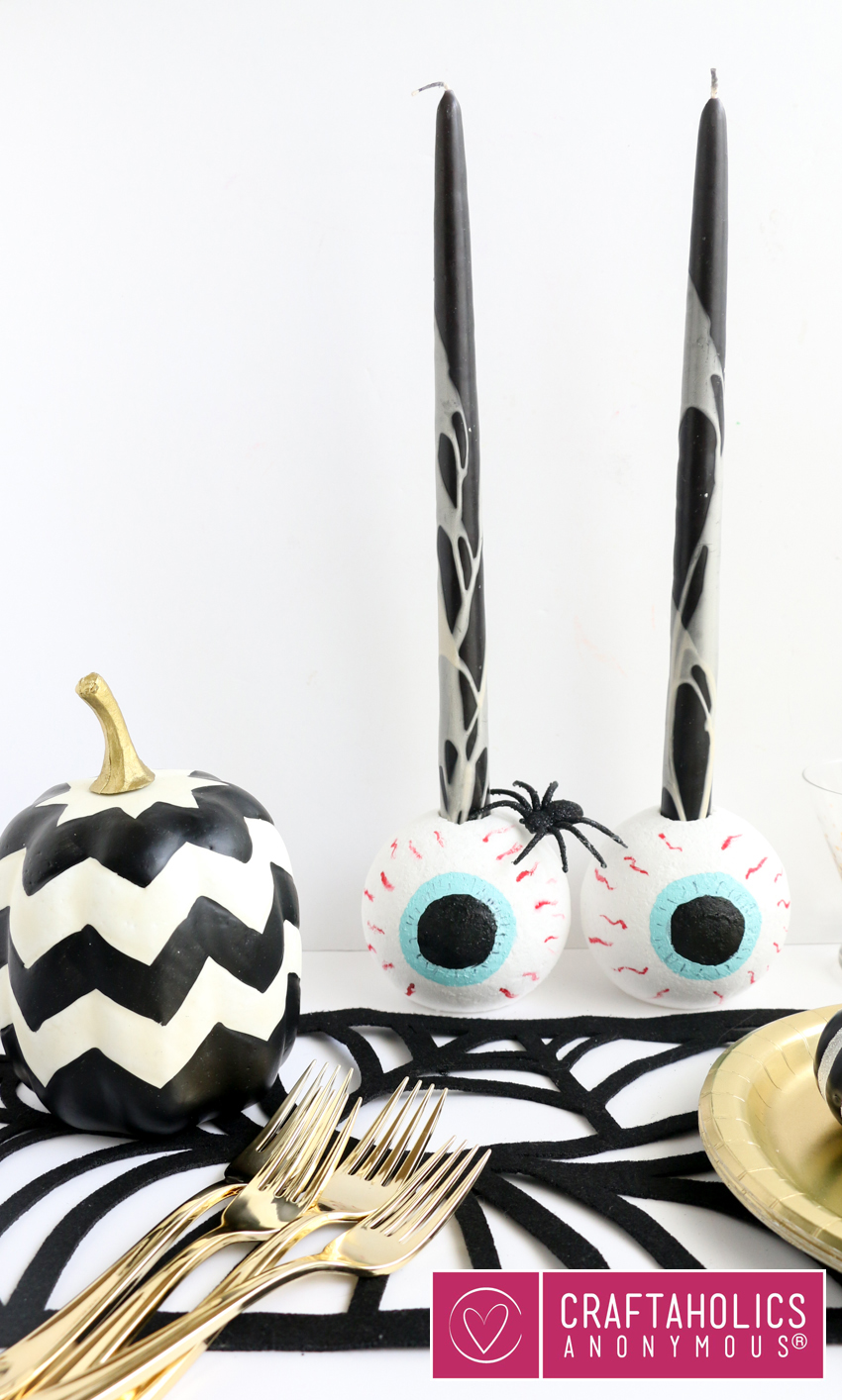 Seriously fun right?!
Here is what you will need to make your own Spooky Eyeball Candle Holders:
4″ durafoam balls
X-acto knife
Acrylic craft paint in black, red, and blue
Paint brush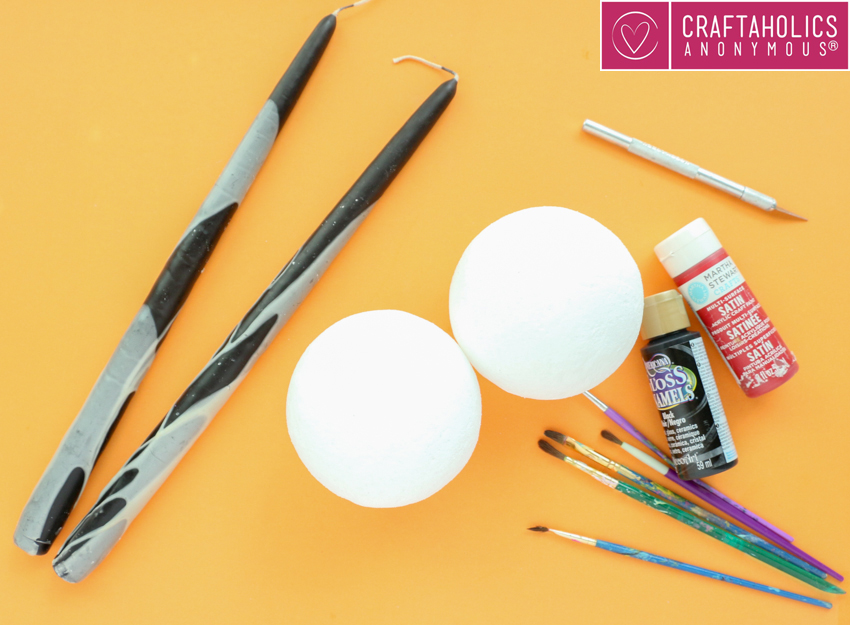 Begin by using your X-acto knife to cut off the bottom of the balls to give them a flat edge to sit on. Then trace the bottom of a taper candle into the top of the balls and cut out a deep hole for the candle to fit in at least a 2.5″. Once your foam is cut, it's time to paint your eyeballs. Black for the pupil, red for the veins, and blue for the iris.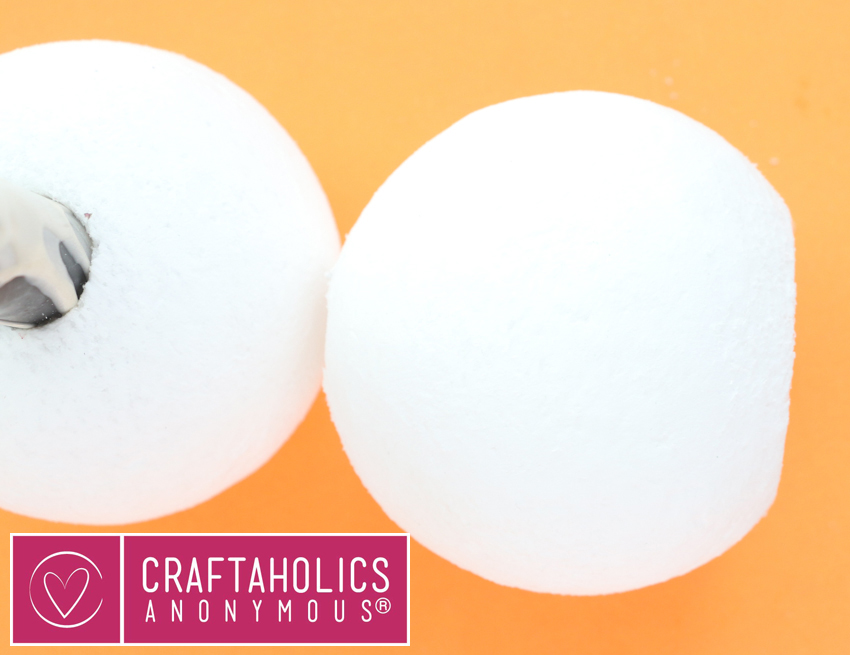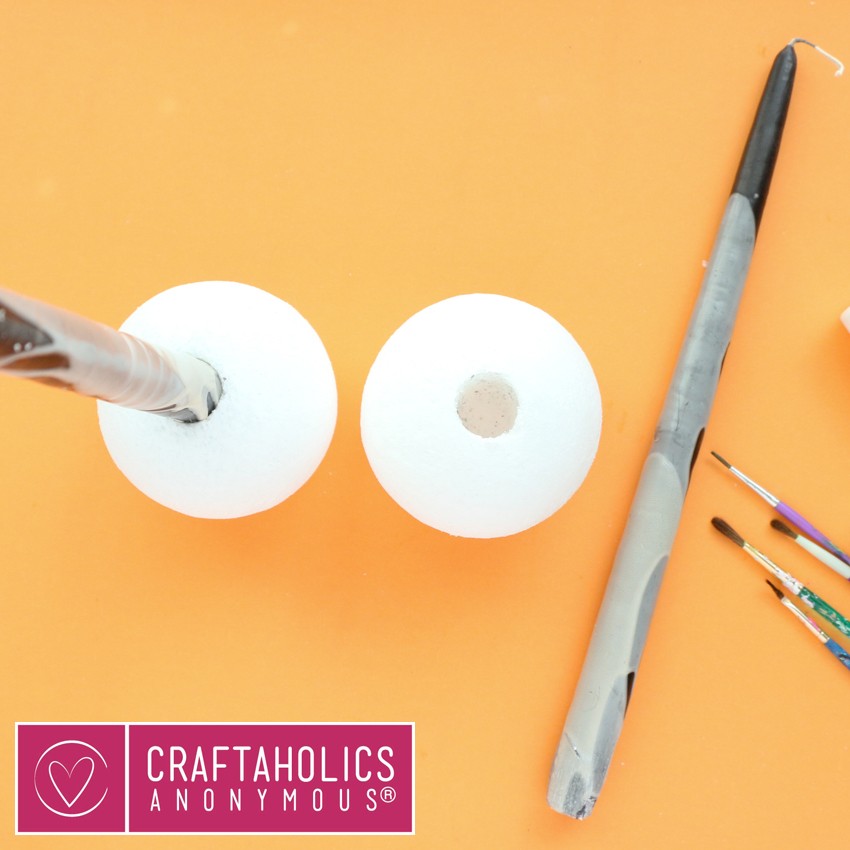 Once the paint is dry, insert your candles and they are ready to be place on your table for all your spooky Halloween meals.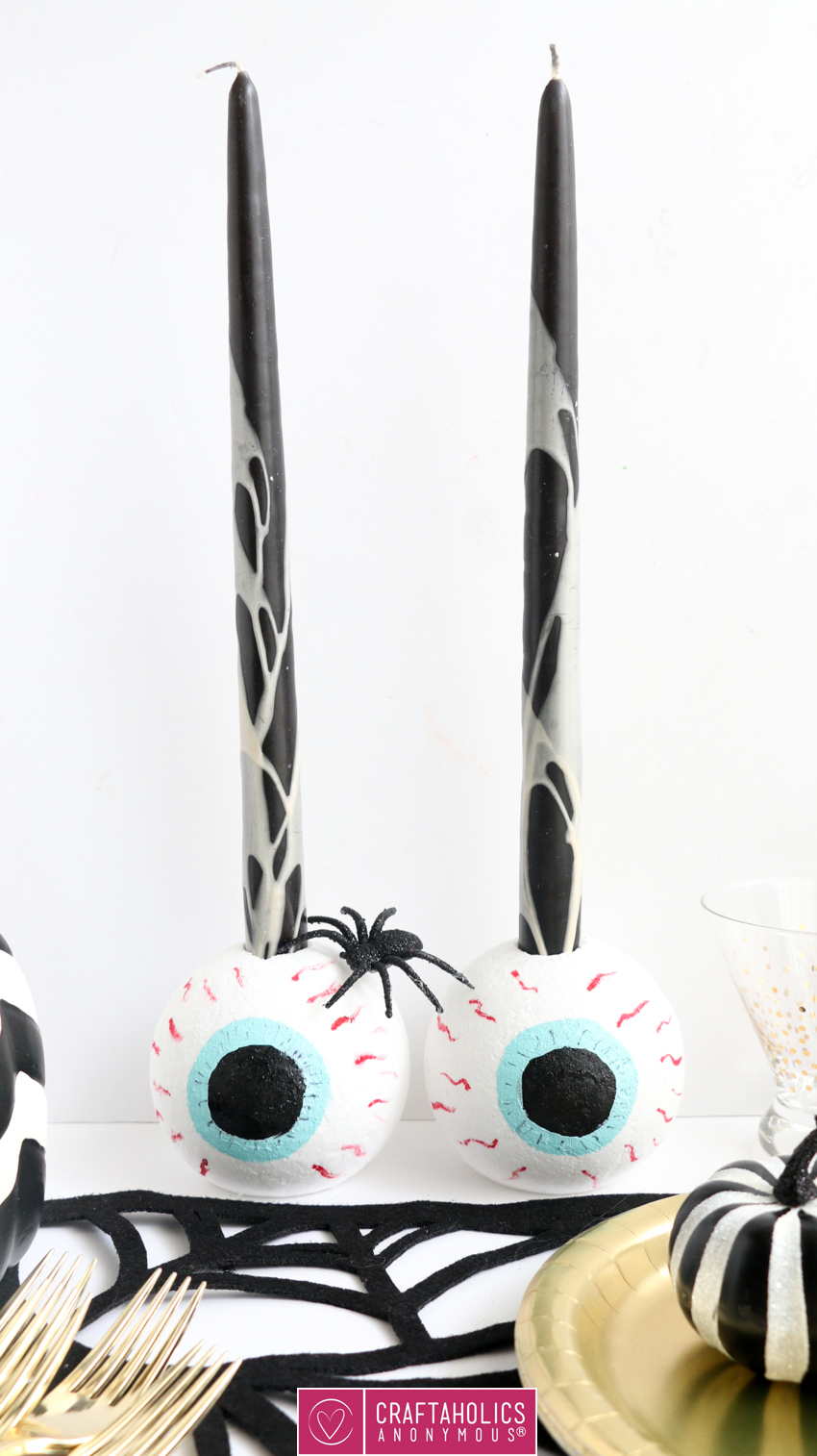 I love how simple and easy this Halloween craft is! These spooky eyeball candle holders add the perfect touch to your Halloween table. I even placed them on a small suitcase and it looked like fun face, so even if you don't need a candle holder, these foam eyes can be used else ware for Halloween decor. Such as a pumpkin or storage box. How fun would a whole shelf of foam eyeballs be?!
I hope you all enjoyed this spooktacular craft. Feel free to check out my blog, A Kailo Chic Life, for even more Halloween DIY projects and other craft ideas.
Save
Save
Kara is the creative force behind A Kailo Chic Life where she blogs about all sorts of colorful crafts and home décor projects as well as a few fun recipes. She is a mom of two that resides in Austin, Texas with her family.
Latest posts by Kara Whitten (see all)