Crepe paper is not just for decorations anymore! Did you know that you can use leftover rolls of crepe paper to create a crepe paper flower? These delicate little flowers can be used to decorate everything from a wreath to drink stirrers to headbands. Today I will share how to make your own delicate crepe paper flower headband using leftover crepe paper from your last party.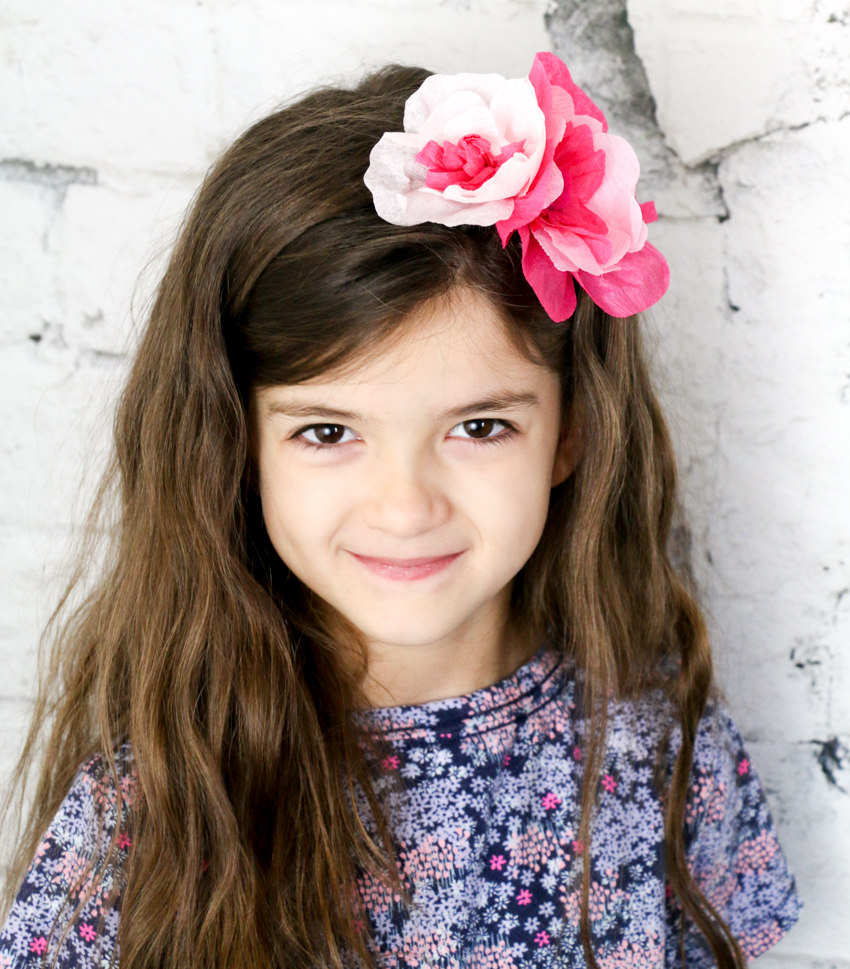 Crepe Paper Flower Headband Tutorial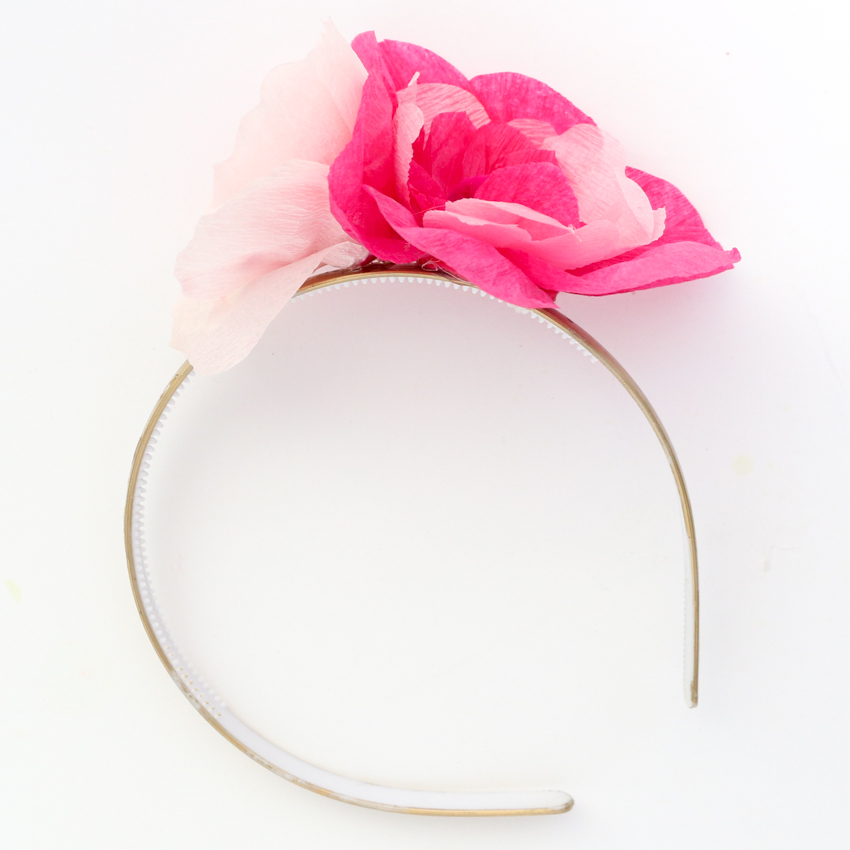 This pretty floral headband is perfect for celebrating Valentine's Day or even to use for a flower girl at a wedding. You can even customize the colors to the wedding!
The Supplies:
Crepe paper rolls in a few colors
Hot Glue
Plastic Headband
Scissors
Small piece of felt cut into a circle the size of a quarter
Begin by cutting the crepe paper into several sizes of petal shaped pieces.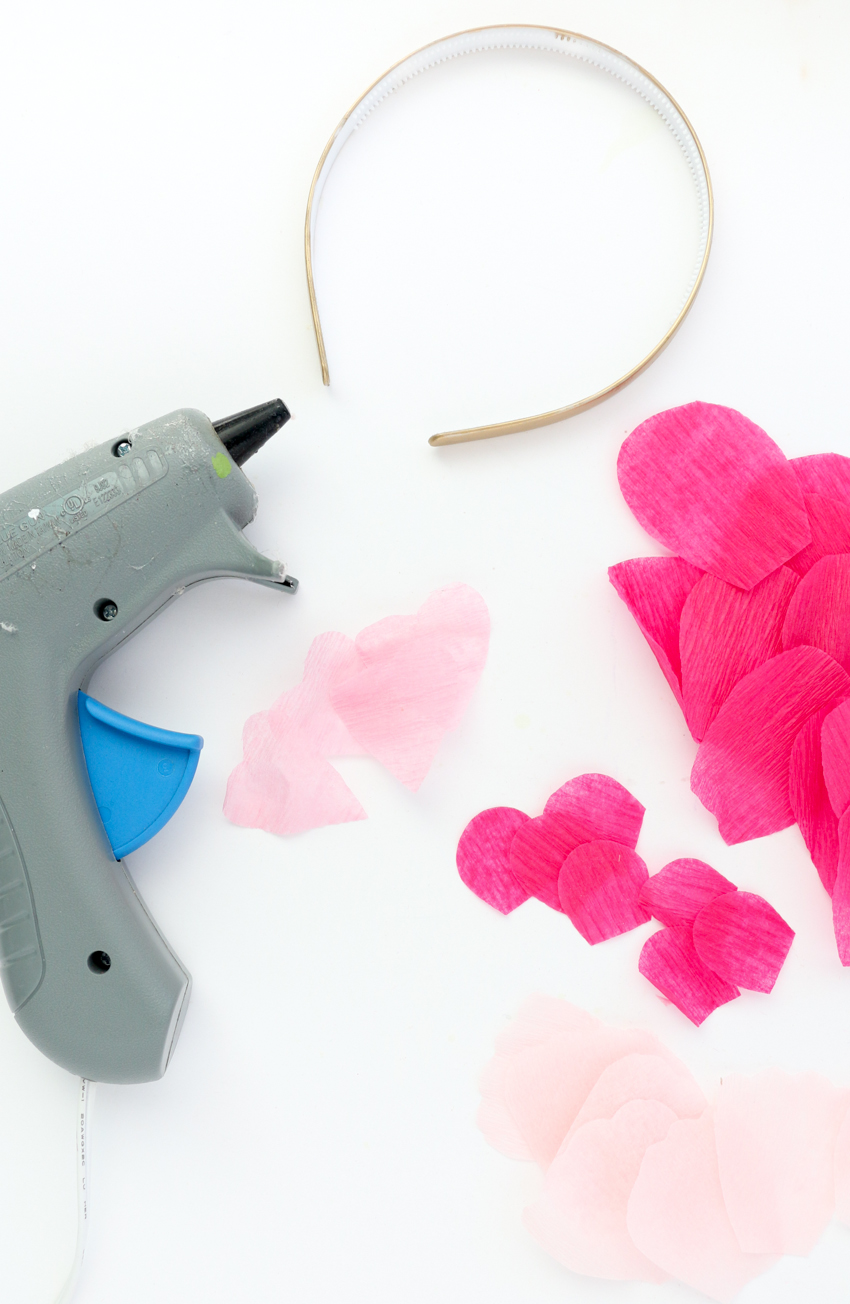 Try all sorts of different petal shapes from hearts to wavy edged to plain domed. Once all your pieces are cut, gently pull the crepe paper to ruffle it a bit and give it a realistic petal look.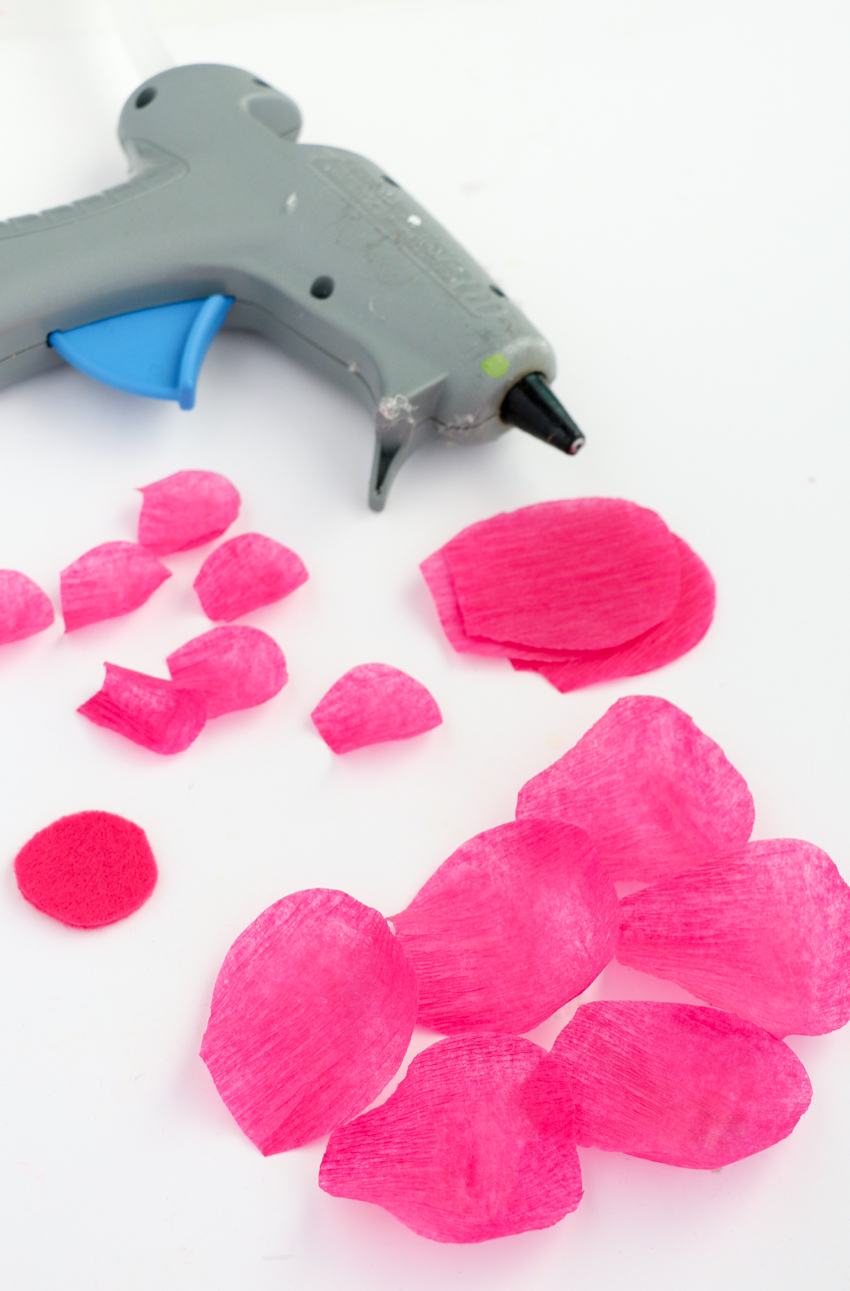 Beginning at the outside edge, pinch the bottoms of the petals and hot glue them to the piece of felt.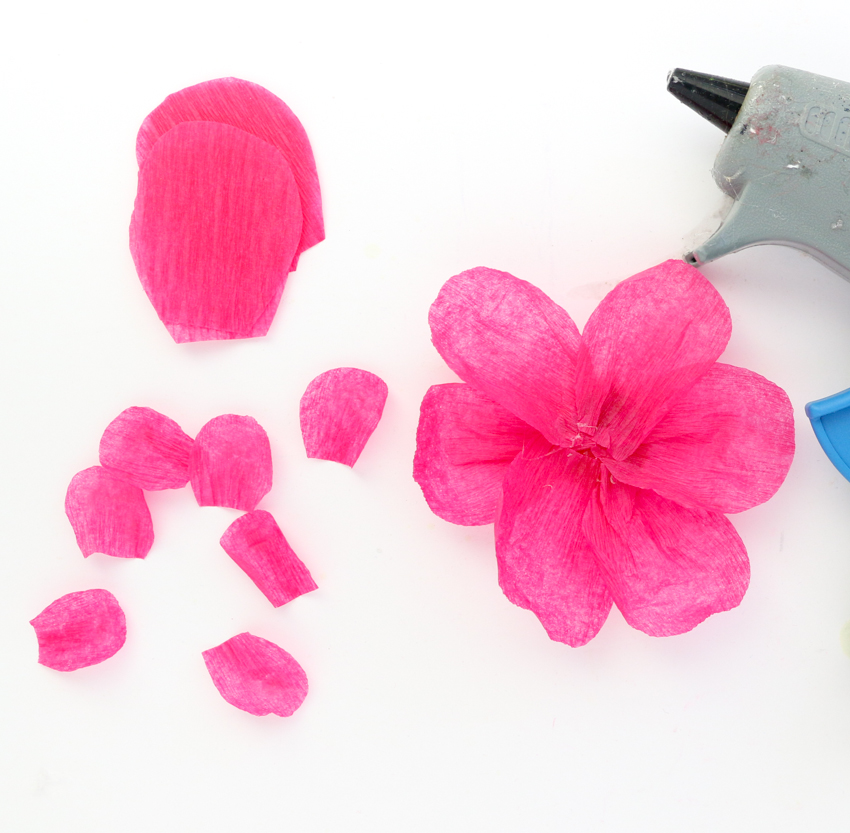 Then move inside with your next smaller petal and repeat. Continue this until you reach the smallest petal and your flower is complete.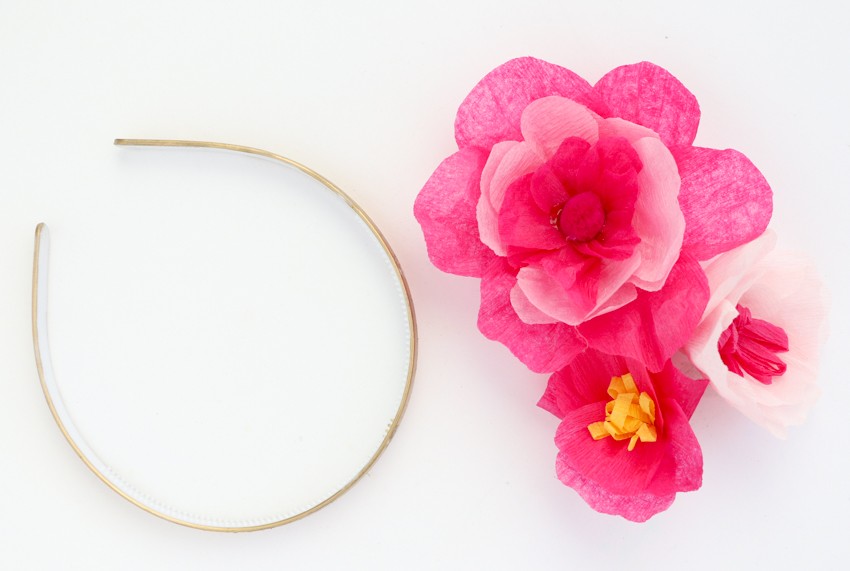 For the center of my flower I used either a small pom pom or folded and cut crepe paper in a contrasting color. The final step is to glue the flowers onto the headband with a little hot glue.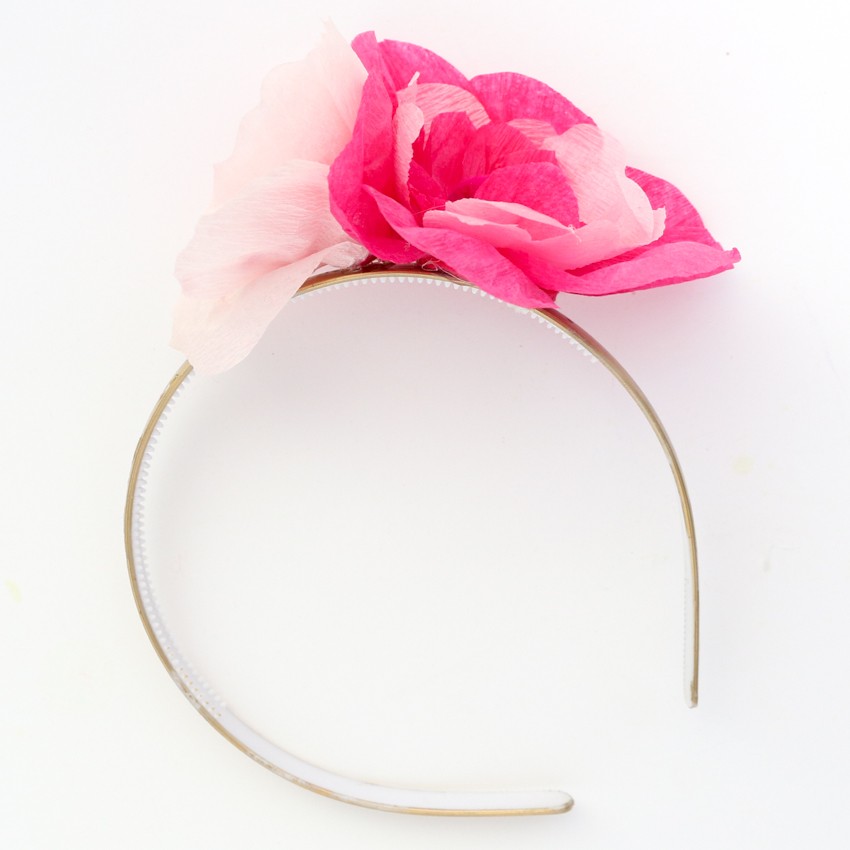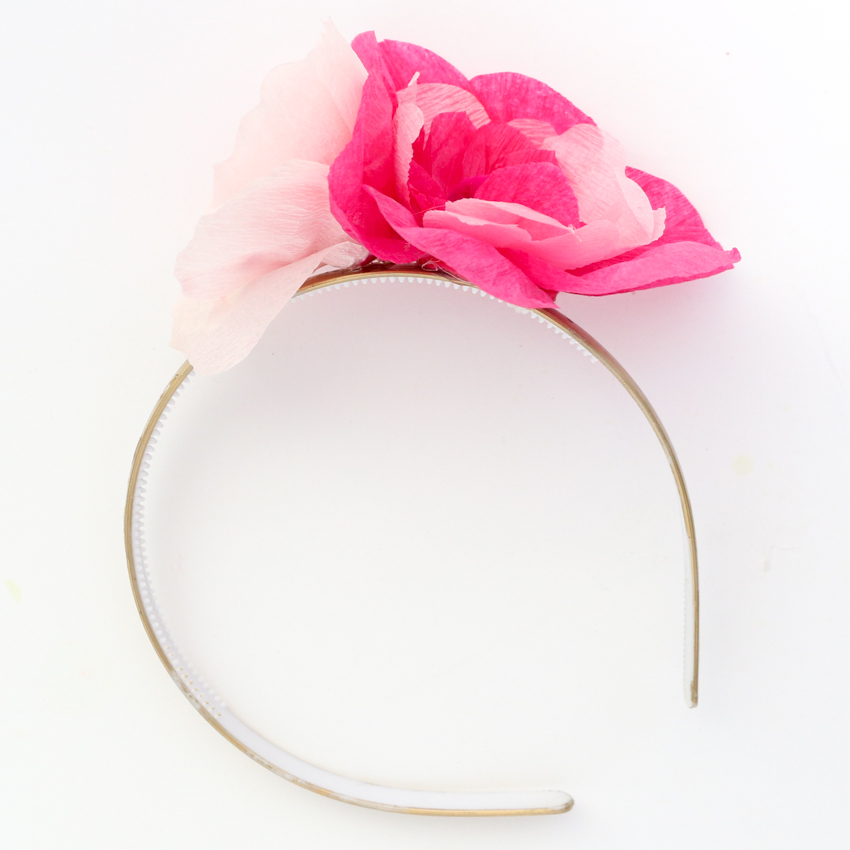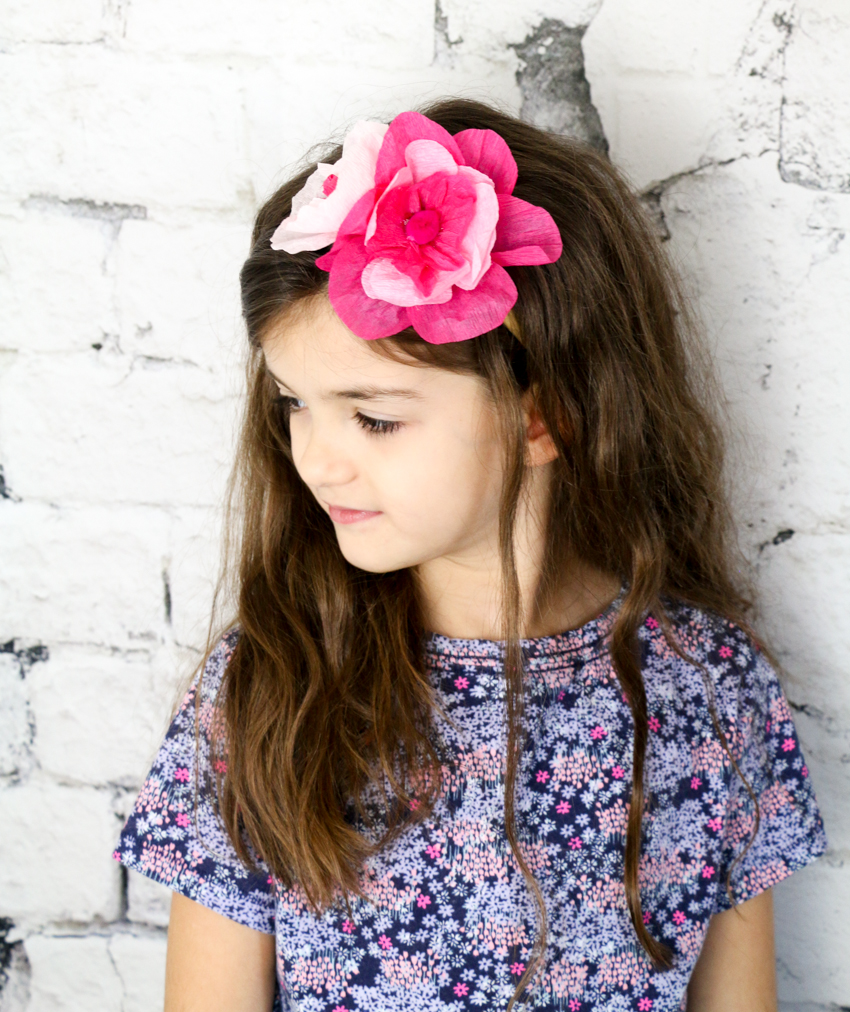 My favorite part is how realistic the crepe paper can look! This delicate crepe paper flower headband is also a great project to do with your kids. Just swap the hot glue gun for a cool glue gun and let them create their own flowers!
I hope you all enjoyed this simple tutorial. Feel free to check out my blog, A Kailo Chic Life, for even more crafts and DIY's.
More Fun Valentine's Crafts: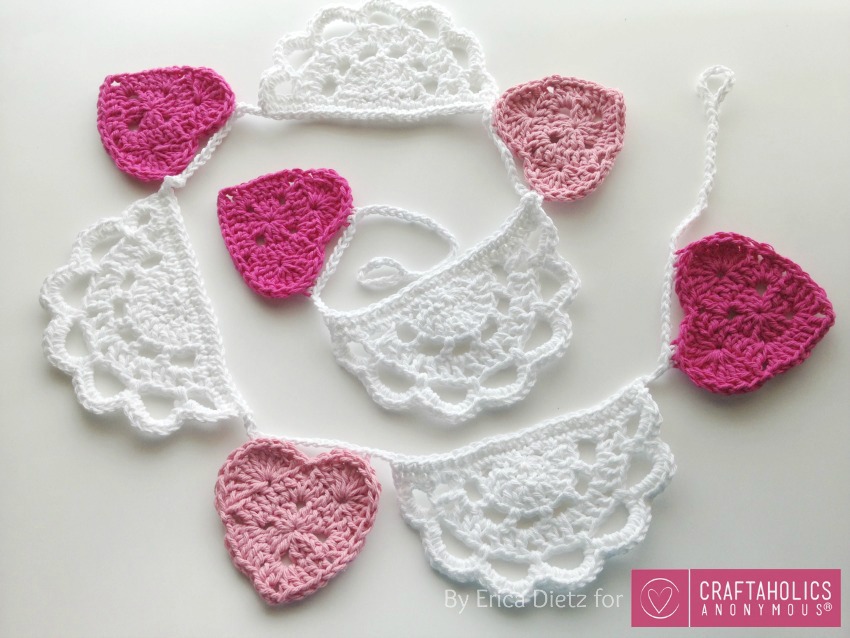 Crochet Valentine's Bunting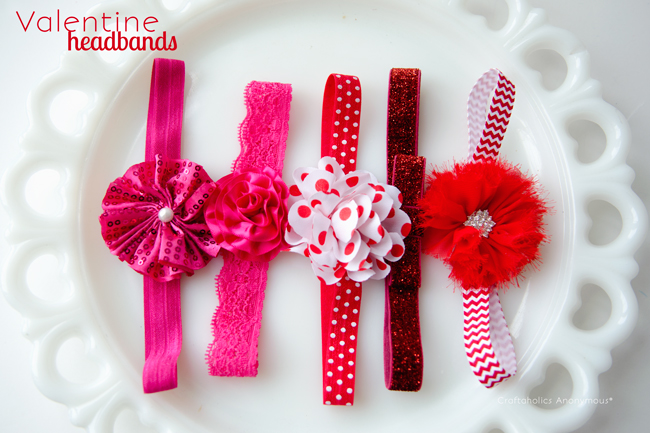 Easy Valentine's Headbands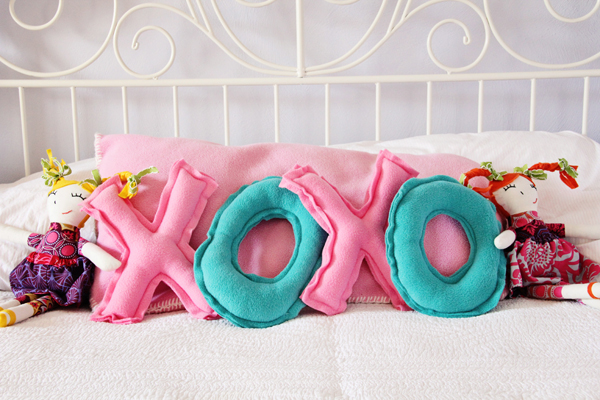 Valentine's Pillow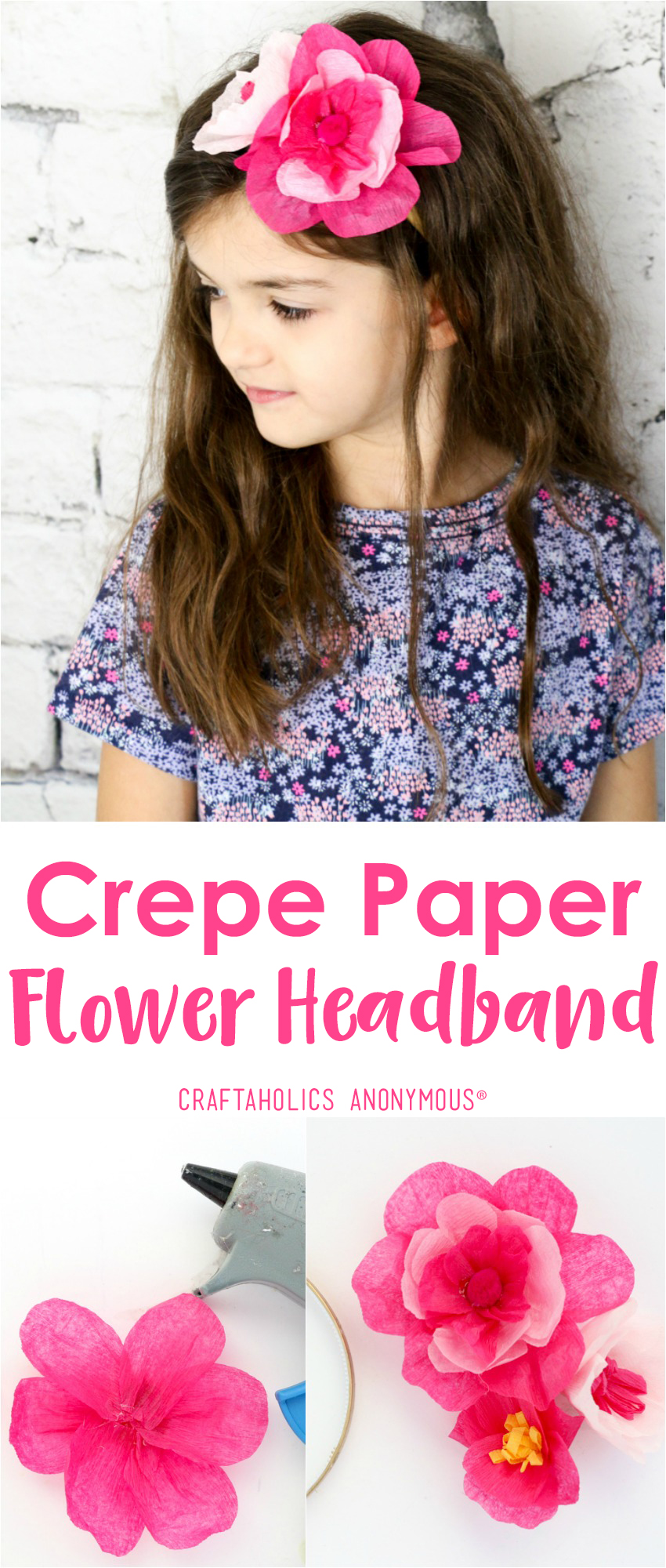 Save
Kara is the creative force behind A Kailo Chic Life where she blogs about all sorts of colorful crafts and home décor projects as well as a few fun recipes. She is a mom of two that resides in Austin, Texas with her family.
Latest posts by Kara Whitten (see all)