These simple wooden tree succulent ornaments combine my love for succulents, easy crafts, and Christmas ornaments!
Simple Wooden Tree Succulent Ornaments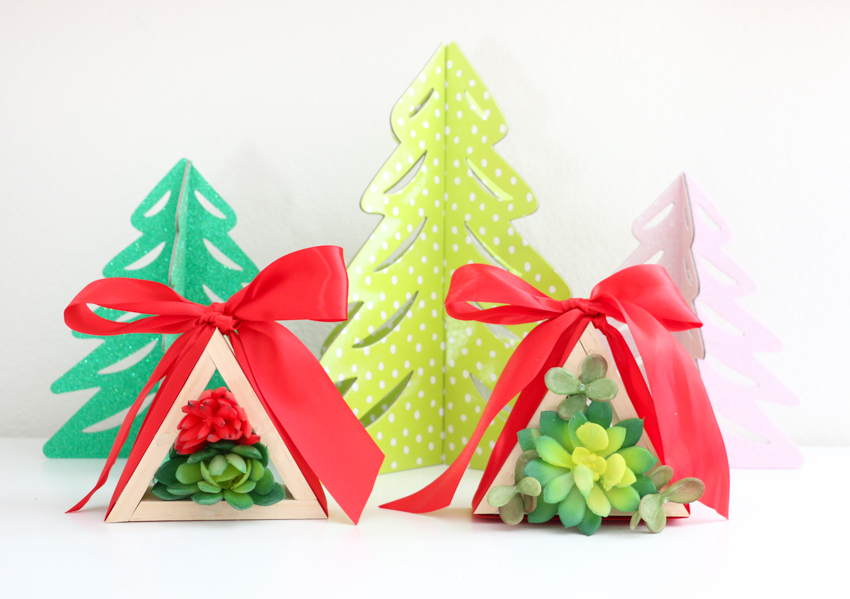 I love making new ornaments each year to add to my growing collection. I have made clay swan ornaments, marbled salt dough ornaments, and even spray painted gradient ornaments, but these simple wooden tree succulent ornaments are right up there with my favorites. Hey everyone! It's Kara from A Kailo Chic Life, and I am so excited to share how you too can make these ornaments for your tree!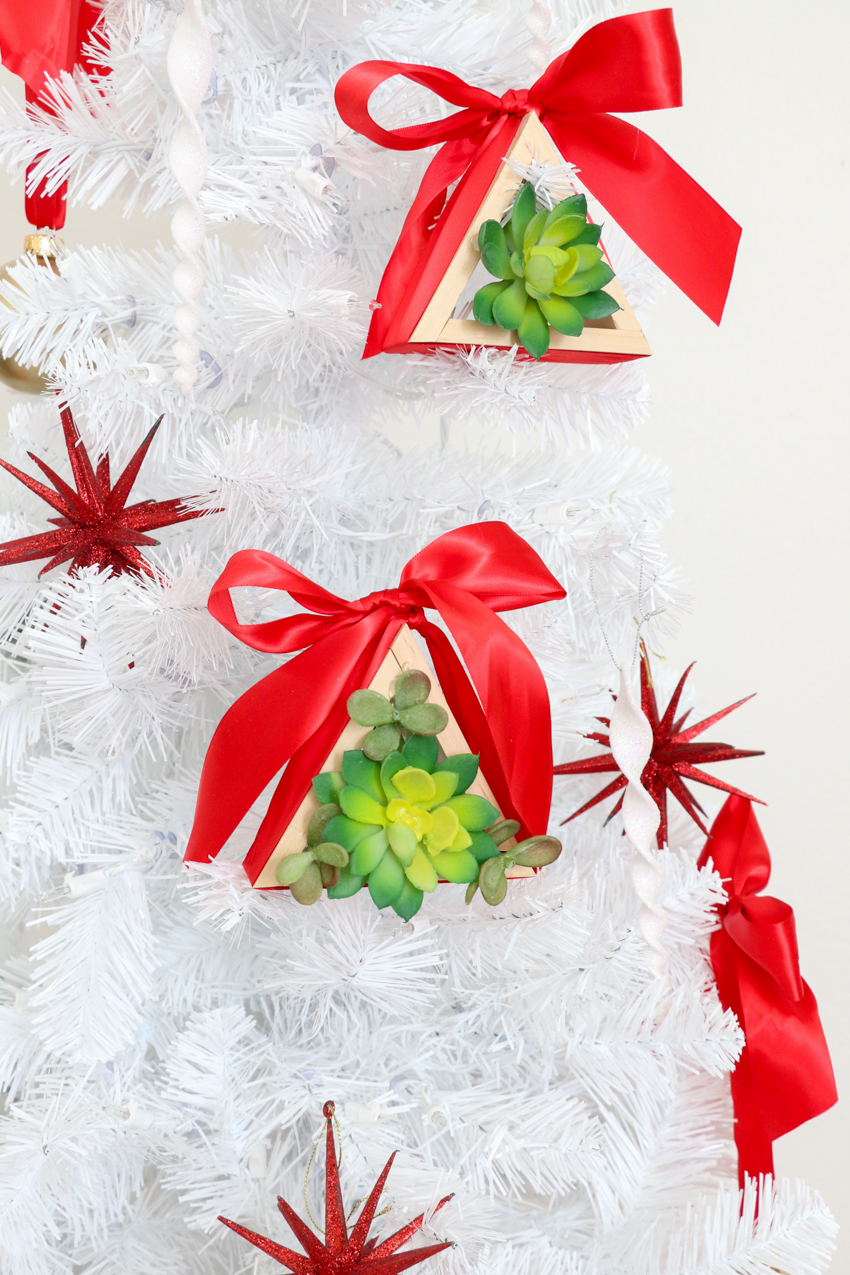 To make these you will need:
2′ piece of 1/4″ by 2″ pine board (I found this in the trim section of the hardware store)
Wood glue
Faux succulents
Hot glue
Red Ribbon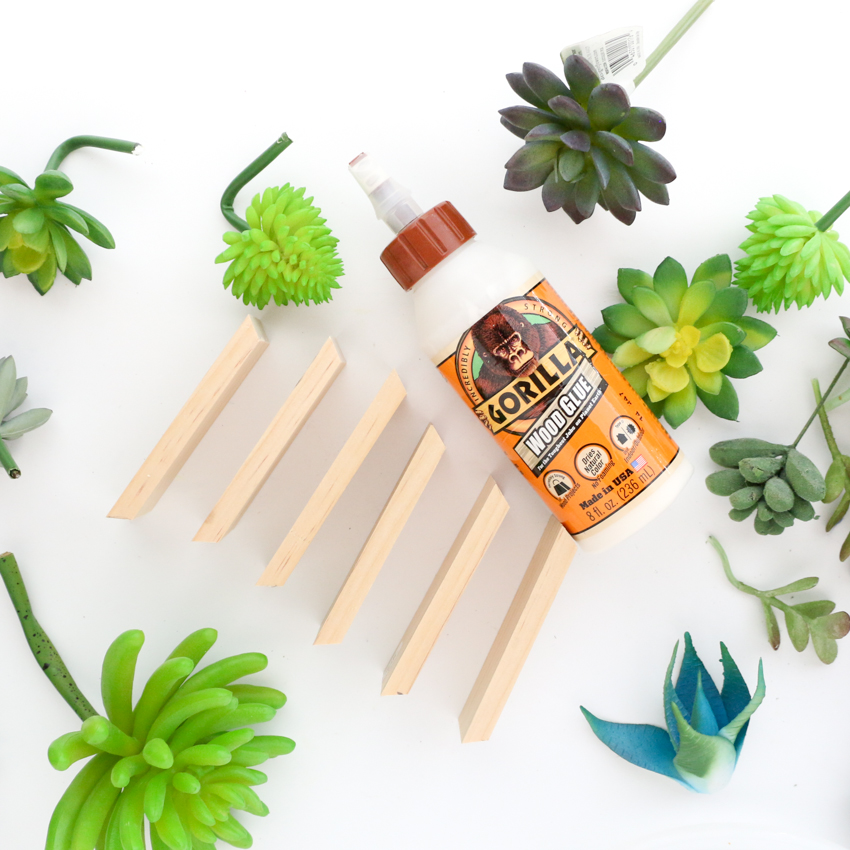 The most difficult part of this project is make the cuts in the wood. You need to create a trapezoid shape with 30° cuts on each side so that they look similar to the pieces above. The long side should measure 4″, so each 2′ piece of wood will give you 6 pieces which will make 2 ornaments.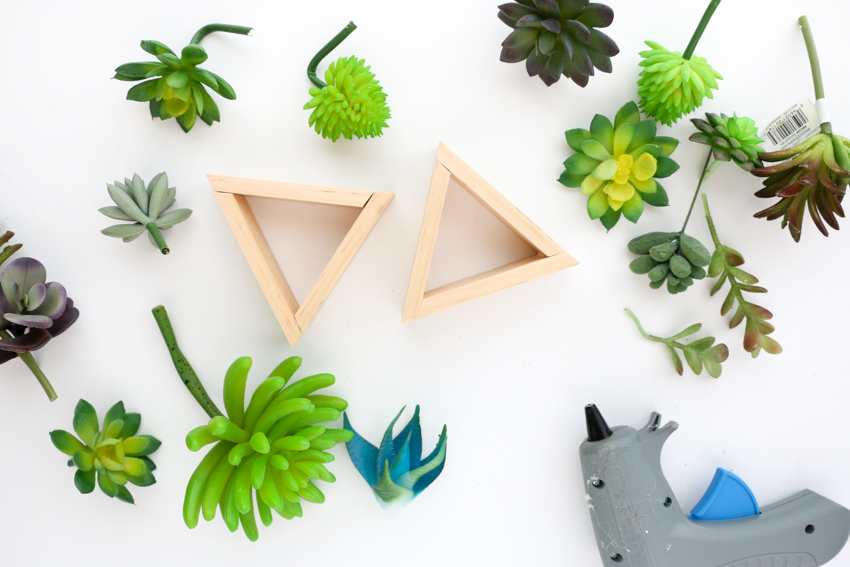 Once you have your wood cut, use the wood glue to glue the pieces into triangle shapes. Then use the hot glue gun to glue in your faux succulents.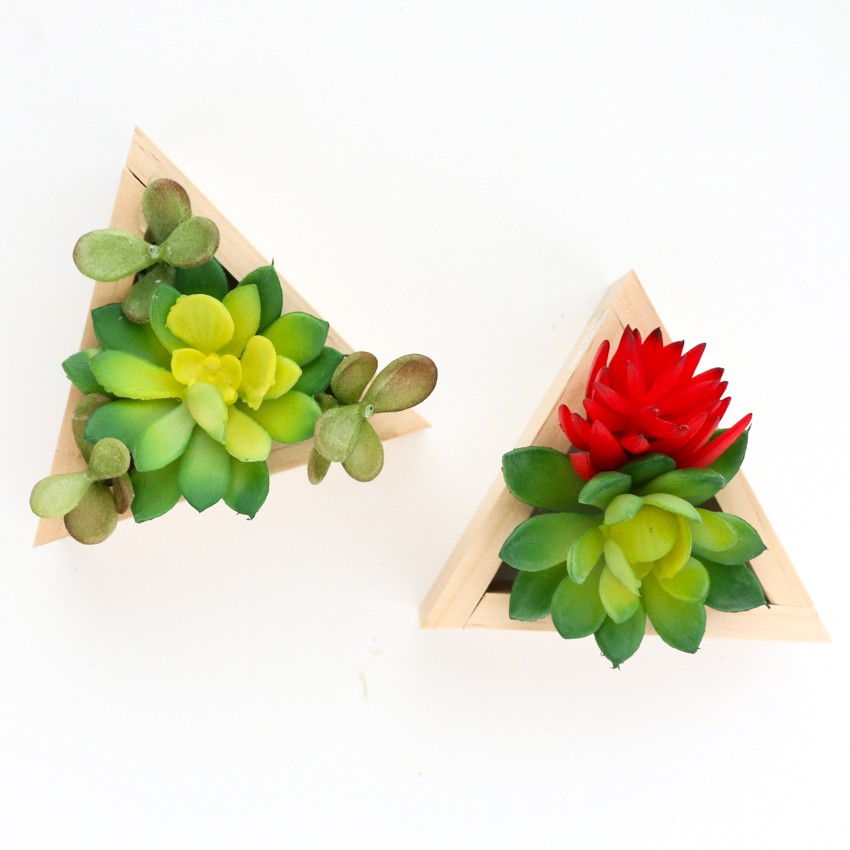 Finally, it is time to tie a 2″ red ribbon around the triangles to create your little succulent tree ornaments. This ribbon also gives you something to use to hang them from the Christmas tree branches.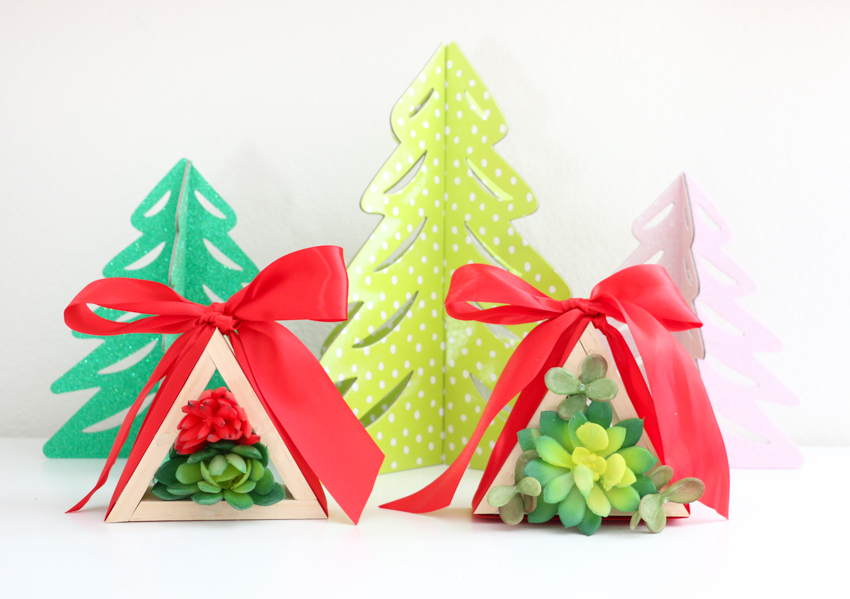 Now aren't these just the cutest, most simple wooden tree succulent ornaments you ever did see? While they look super cute on the tree, they also look good on a mantel or in a holiday vignette. These little trees measure 4 inches, but you can scale up this project to make larger trees to hang on the wall too!
I hope you all enjoyed this fun ornament project! Feel free to check out my blog, A Kailo Chic Life, for more DIY's, crafts, and recipes.

Save
Save
Save
Save
Kara is the creative force behind A Kailo Chic Life where she blogs about all sorts of colorful crafts and home décor projects as well as a few fun recipes. She is a mom of two that resides in Austin, Texas with her family.
Latest posts by Kara Whitten (see all)