Hi friends, it's Aki from Minted Strawberry here to share a fun Valentines craft with you. I love anything that is touted as couple items – from matching shirts, matching shoes, matching hoodies – and I also love matching mugs and kitchenware! Today I'll be showing you how to make your own custom matching his and hers etched glasses for you and your honey to use this Valentines Day – it's also a perfect little Valentine gift for a couple or for a wedding. Don't forget to download the free cut file so you can make the exact same one!
His and Hers Etched Glasses
2 Drinking Glasses
Silhouette Cameo, Portrait or Curio
Vinyl
Etching Cream
Popsicle stick / Stirrer
Painter's Tape
Alcohol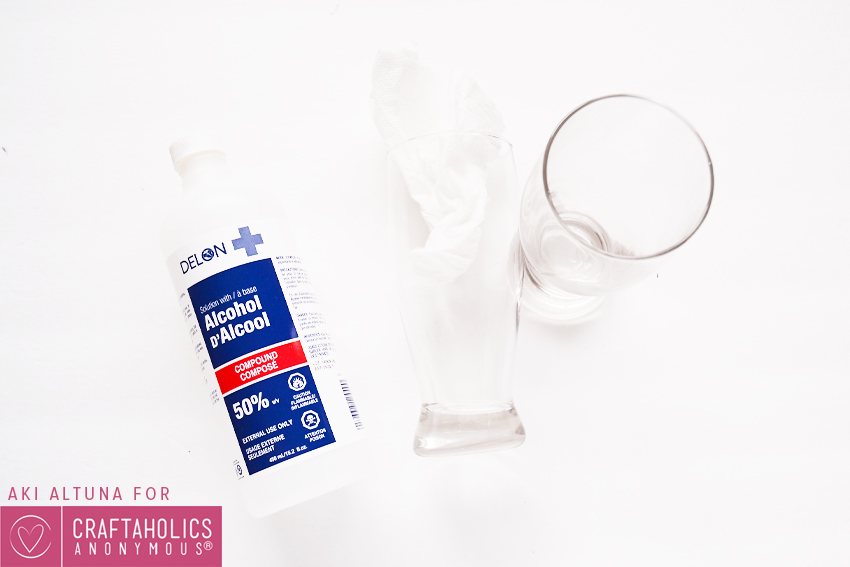 Step 1. Make sure your glasses are clean and free of dust – wipe the surface with an alcohol-soaked paper towel.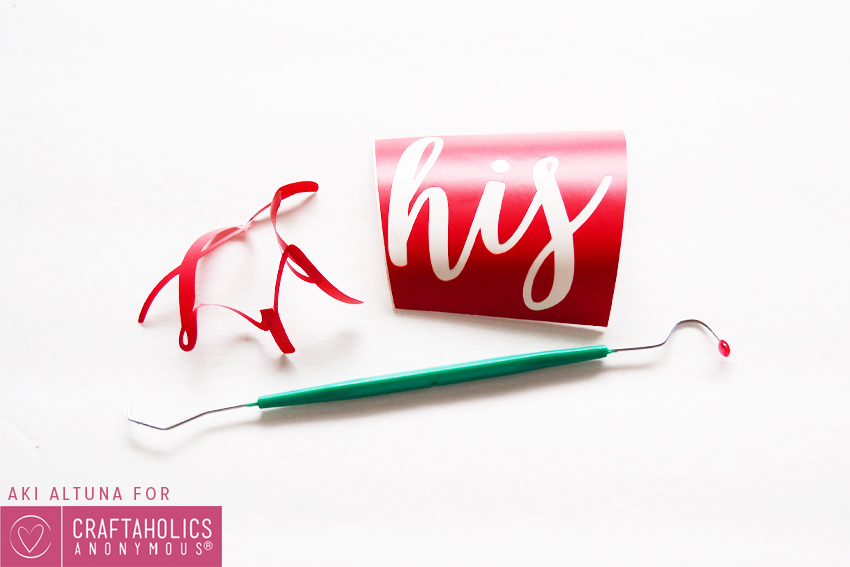 Step 2. Cut and weed the template – of course, size it in proportion to the glasses you'll be using. You can also create your own using any font you'd like. I'm just really in love with this handwritten-looking one!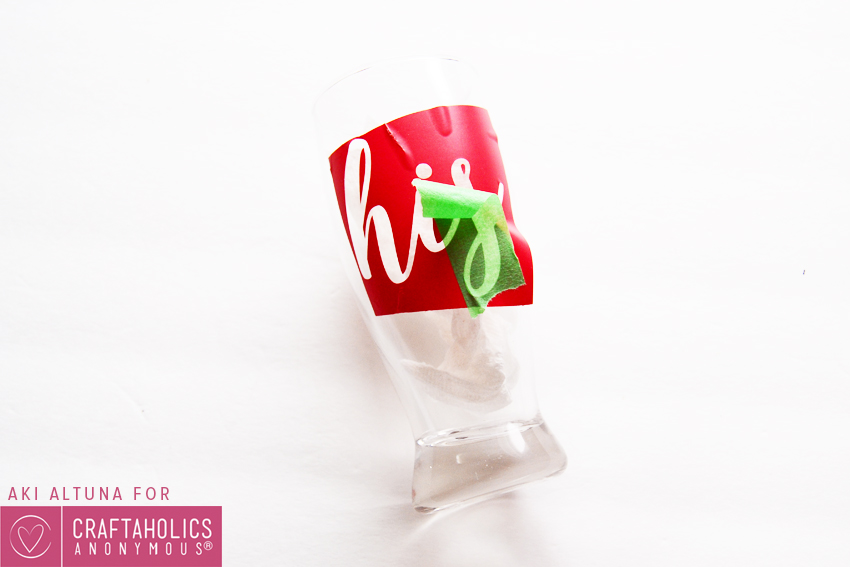 Step 3. Apply your stencil to the glass – for small pieces like this, I like using bits of painter's tape to hold them all together and to transfer. It's easy to take off and very inexpensive. You want your stencil to be adhered correctly and make sure there are no lifting edges.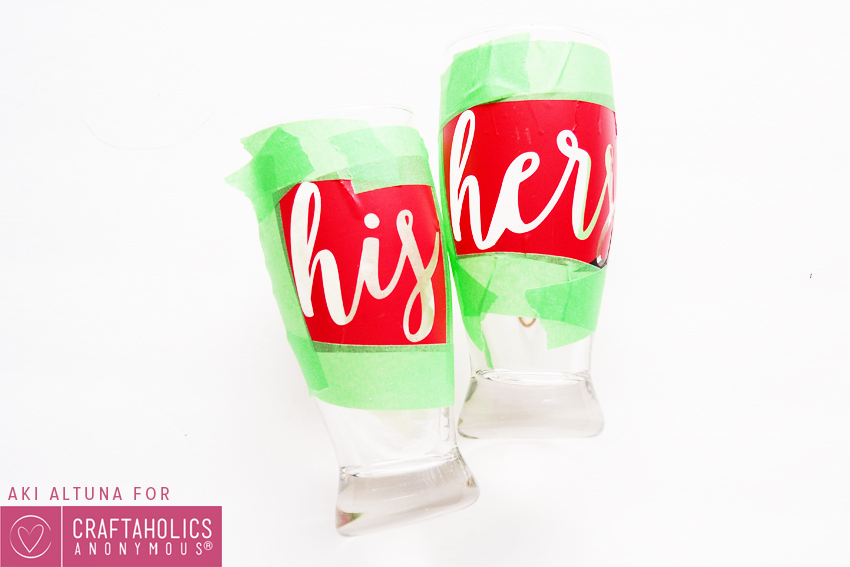 Step 4. Add additional protection to the edges of the stencil by covering it up with painter's tape as well. You don't want the etching cream to go beyond the stencil's edge!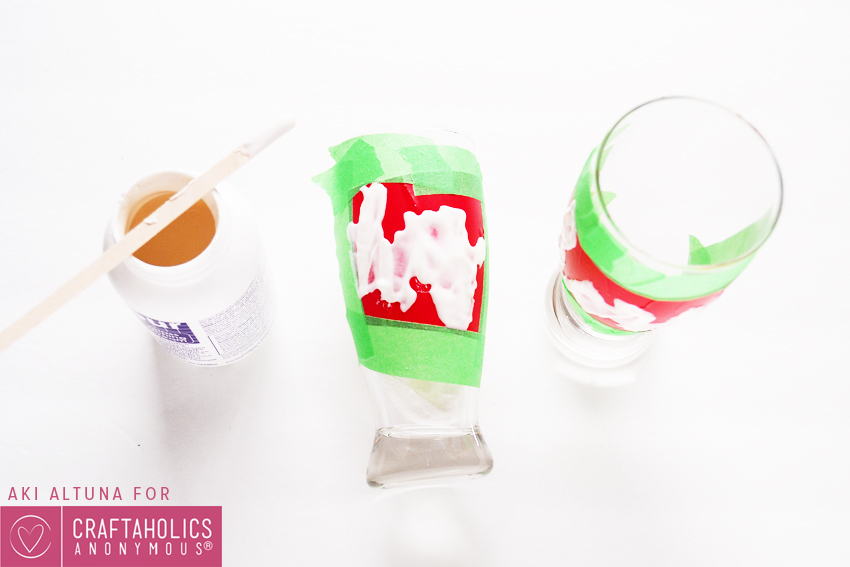 Step 5. Apply the etching cream – use a popsicle stick or wooden coffee stirrer. Leave it on for 10-15 minutes but don't forget to agitate the cream on the surface with the coffee stirrer every few minutes for the surface to be etched evenly.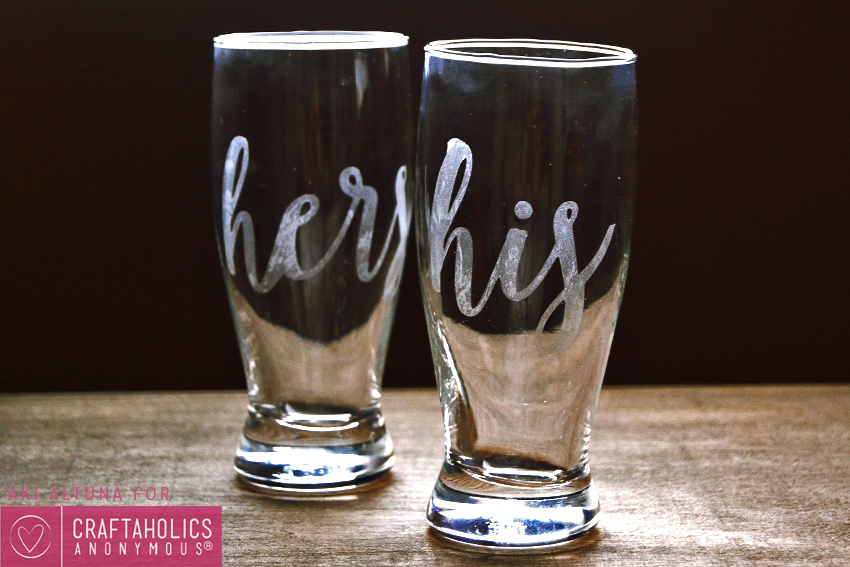 Step 6. Wash off the cream with warm water, taking care not to expose the other surfaces to the etching cream. Once washed, take off the stencil, rinse one more time and you are done!
It's a very easy craft and you can certainly do a few pairs in less than an hour – couple's craft night, maybe? Hope you enjoyed this tutorial and don't forget to visit me on my blog for more crafty inspiration, DIYs and printables! Happy crafting, friends :)
More Valentine's Crafts!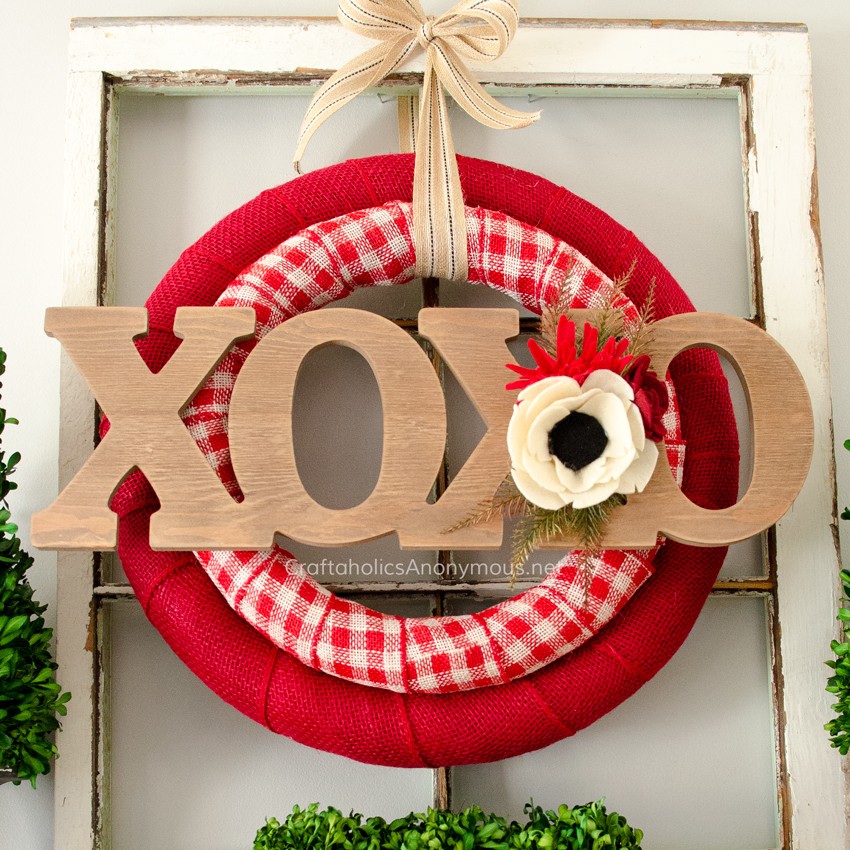 Candy Heart Valentine's Straws