Hi guys! It's Aki here from Minted Strawberry. Having a die-cutting machine really makes my life easier – I love making party props, printables and whatnot and it just helps me create what I imagine in a lot less time than it would take me to cut my projects out with my bare hands – meaning more time for me to make more stuff! Today I'll be sharing with you a free cut file and instructions on how to assemble this fun 2016 New Year's Eve photo prop – just in time for you to wear it to your NYE party.
2016 New Year's Eve Photo Prop
Supplies:
Cardboard
Cardstock
Glitter
Mod Podge
Paintbrush
Permanent marker in the color of your cardstock
Silhouette Cameo, Portrait, Curio (optional but highly recommended)
or a Craft Knife
Additional Embellishments (pearls, rhinestones, etc)
Step 1. Cut out your glasses using your die-cutter or a craft knife. Cut one from cardboard and one from cardstock. If you are cutting by hand, you may want to skip the details on the numbers – it makes it much easier!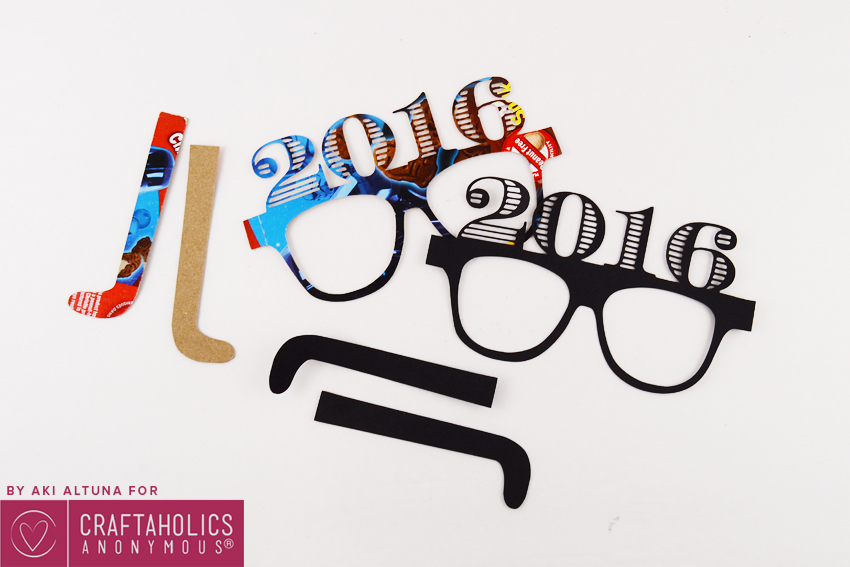 Step 2. Adhere the pieces together.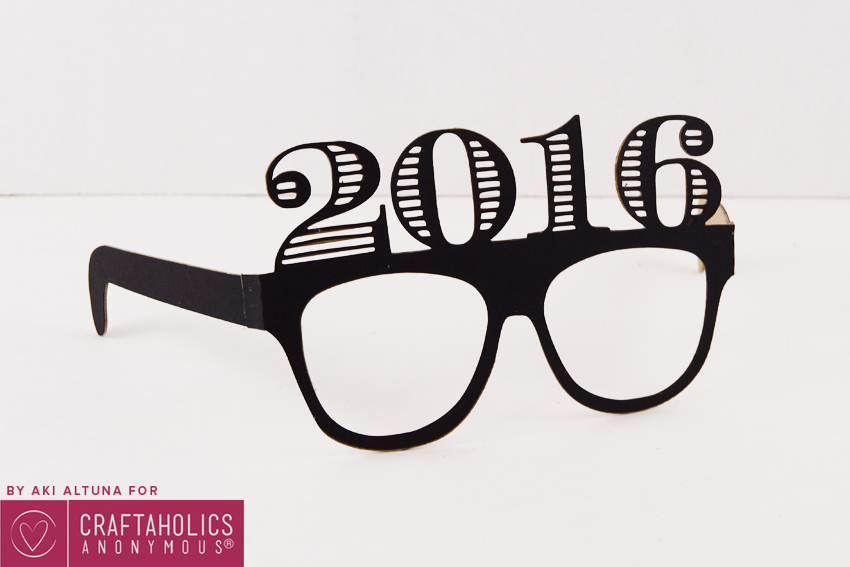 Step 3. Color the edges of the cardboard with the permanent marker – this step is optional but I really like how finished it makes it look.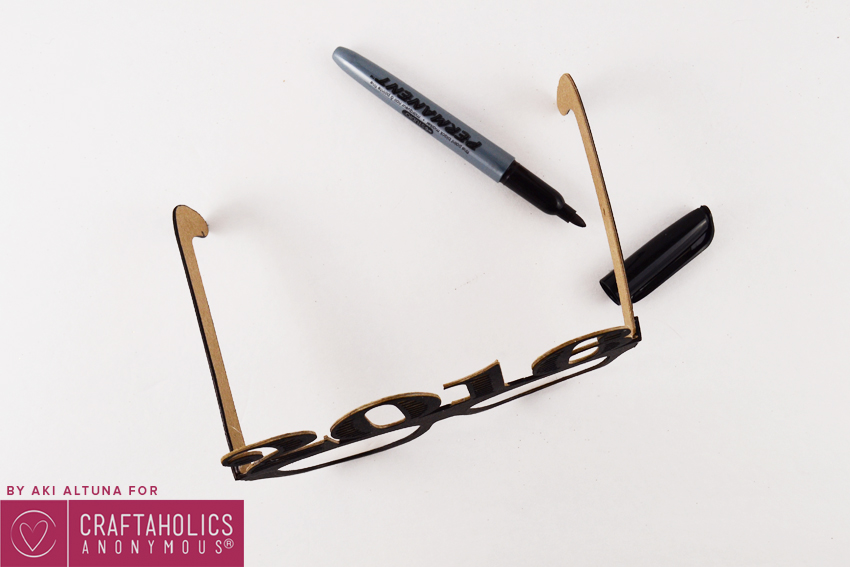 Step 4. Finally, add your glitter! I chose to glitter only the numbers so I masked the area I didn't want glitter on with some painter's tape. Brush the mod podge on the surface and sprinkle your glitter. Shake off the excess and leave to dry.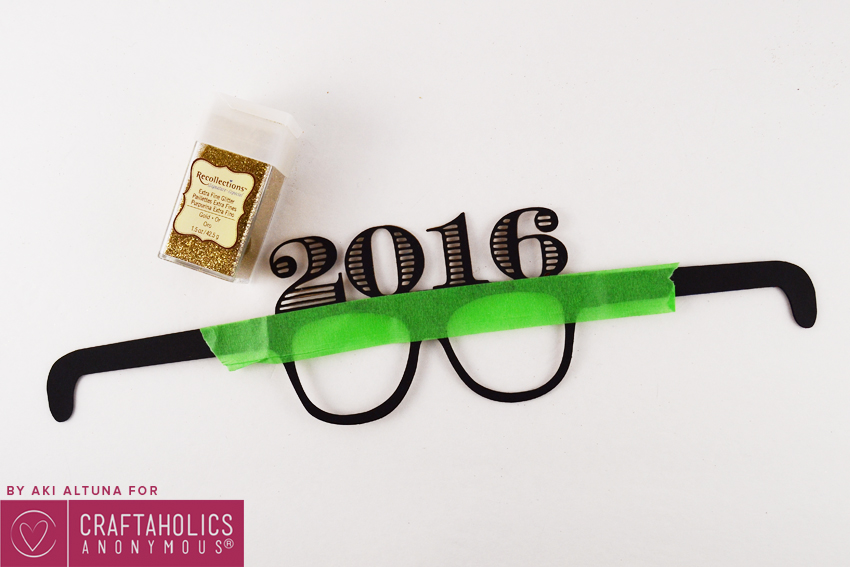 Step 5. OPTIONAL: Add some bling! I wanted to add pearls on mine to make them look fizzy like champagne – I love how the final product looked! I left my husband's glasses plain and simple in silver.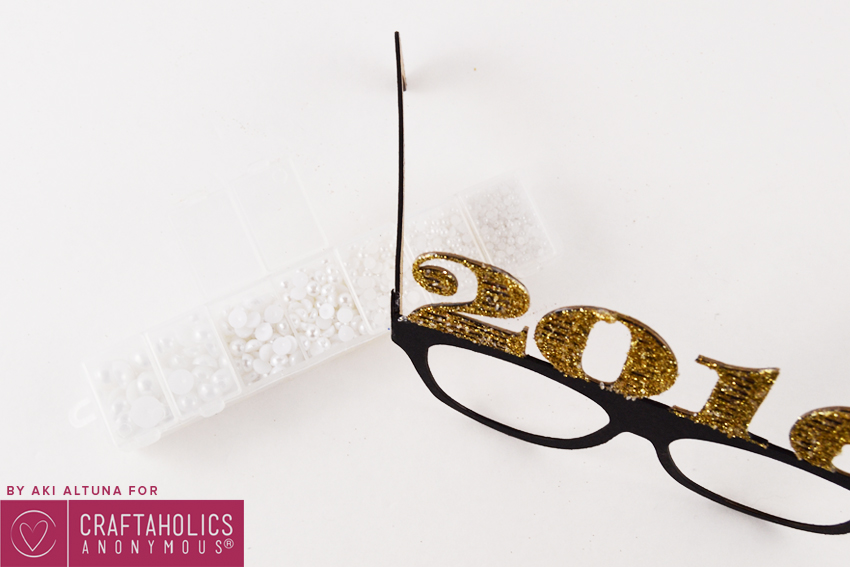 And you are done! With how easy and fun to make these glasses are, I won't be surprised if you make a boatload for everyone to wear!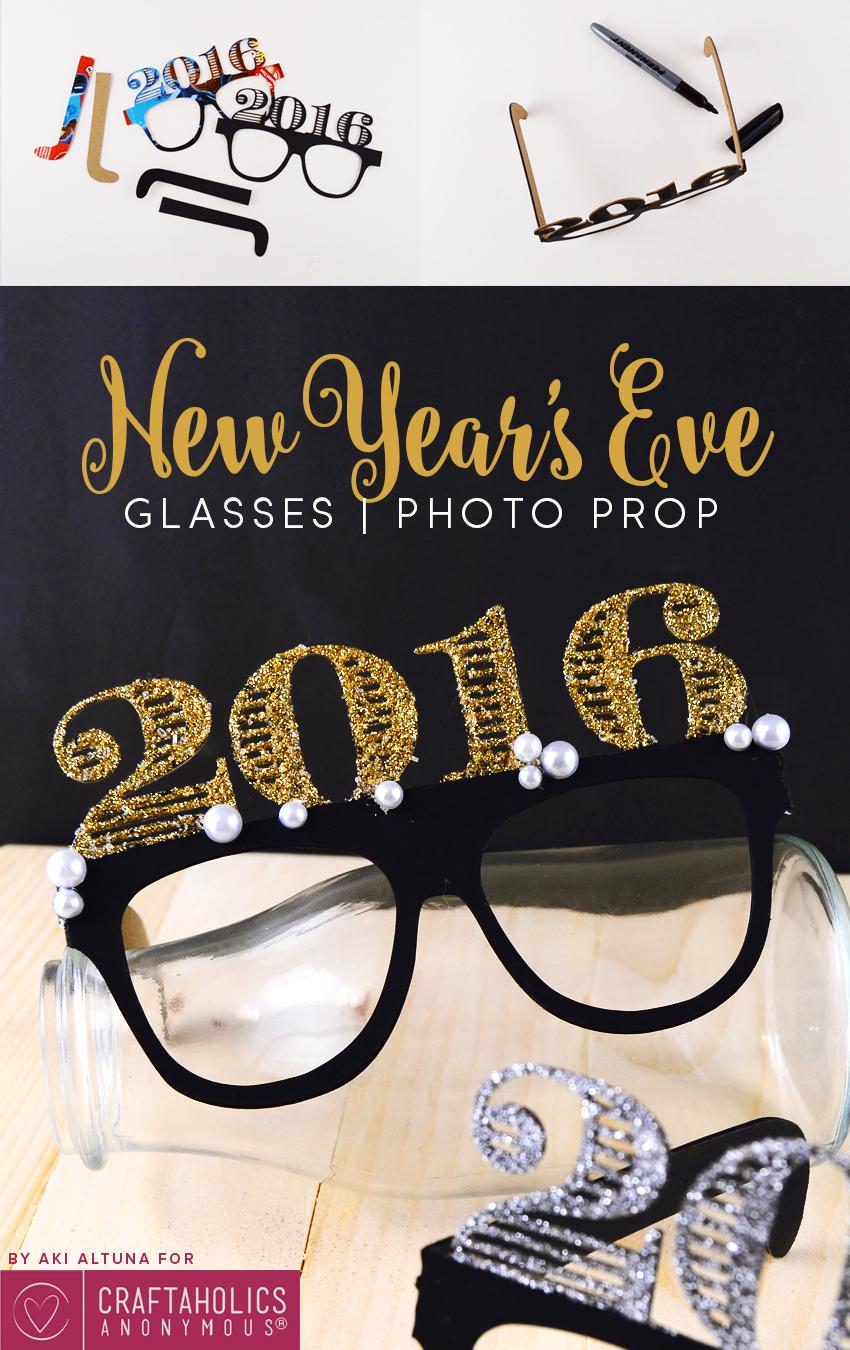 I hope you enjoyed this tutorial and the free cut file – don't forget to visit my blog for more crafty inspiration, free printables and cut files as well. Happy crafting, friends!