Hello again – It's Aki from Minted Strawberry sharing a fun way to make your Thanksgiving table setting more interesting – craft up a custom stamp to make these elegant paper napkins to add to your dinner table! They are one-of-a-kind and a guaranteed fun afternoon project. I'm also sharing the SVG I created so you guys don't have to make your own. Use your custom stamp to make these napkins, and other Thanksgiving-related projects!
Thanksgiving Craft
Supplies:
Silhouette Stamp Cutting Mat
Stamping Block
Pigment Ink
Sandpaper
Embossing Powder in Gold
Embossing Gun
Start by downloading the svg and cutting your stamp. Even though there is no need to mirror the design, I like doing it since it gives me cleaner stamps. Peel away the cut stamp and 'weed' out the excess bits.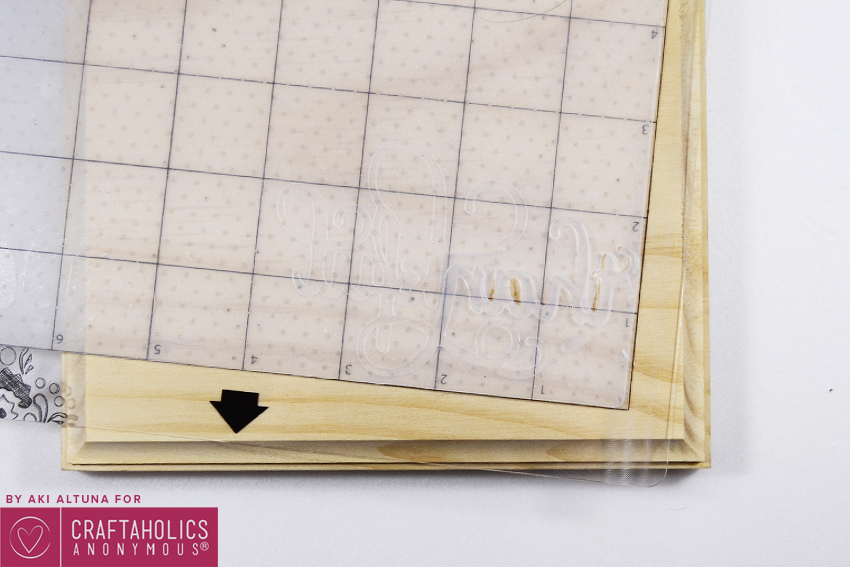 Mount your stamp onto a stamping block. Sand the stamp lightly to remove shine from the surface and condition your stamp. I find that doing this makes the stamp able to hold ink better and produces better stamped images.  The SVG is straight, but since the stamp material is very pliable, I positioned it to have a nice arc shape.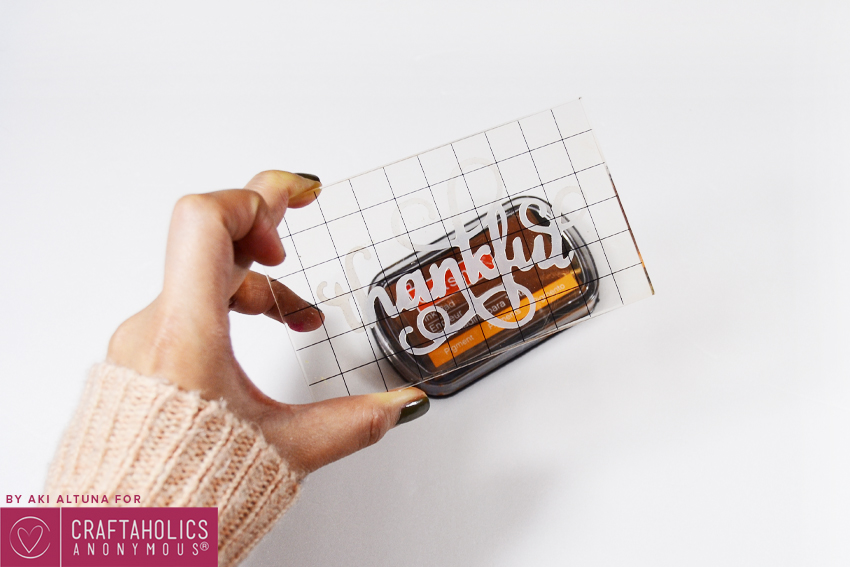 Using pigment ink, generously ink your stamp and stamp it onto the paper napkin. I folded a standard square napkin in half before I stamped my image onto it. I used an inexpensive brand of pigment ink, but better brands will produce better results. Embossing ink pads will work just as well, too.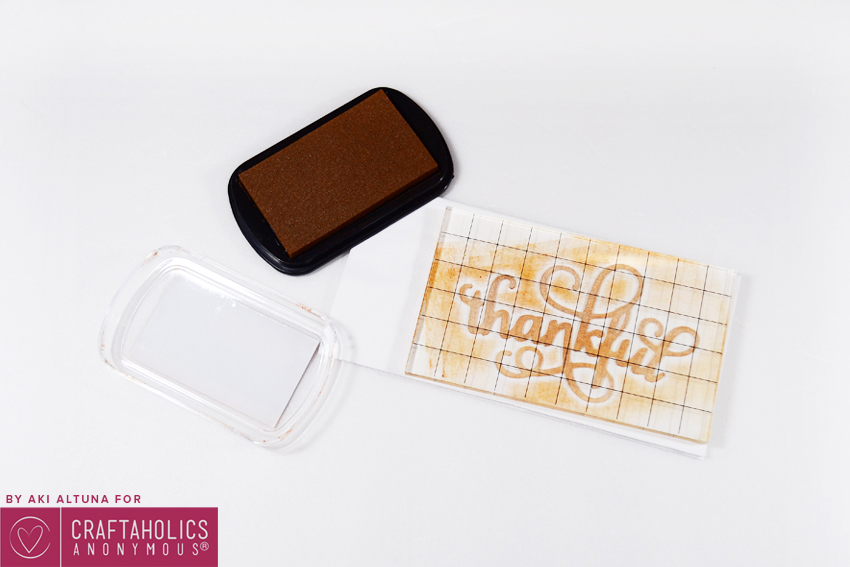 If the stamp produces a faint image, you may want to double stamp it. Just carefully line the image up against the stamp before stamping again to reduce double lines.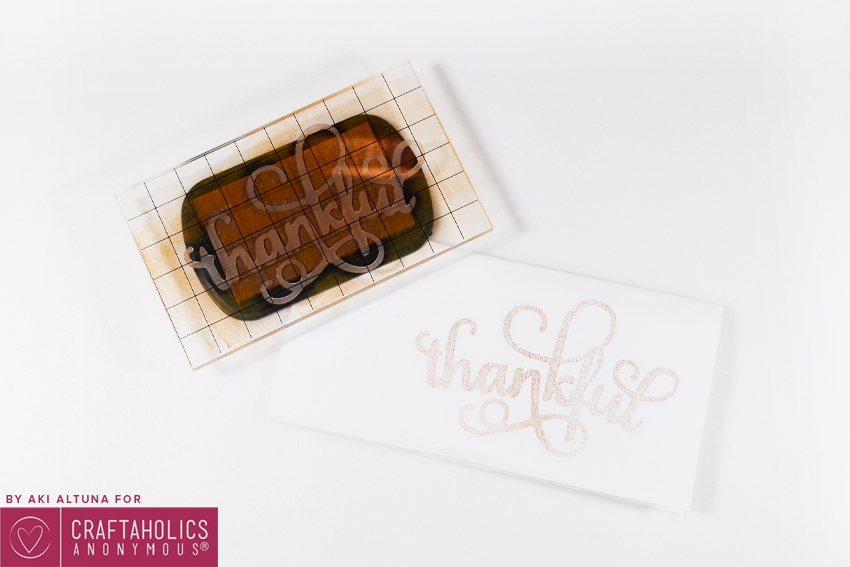 Grab some gold embossing powder and cover the whole stamped image with it. Remove the excess and transfer it back into the container for future use.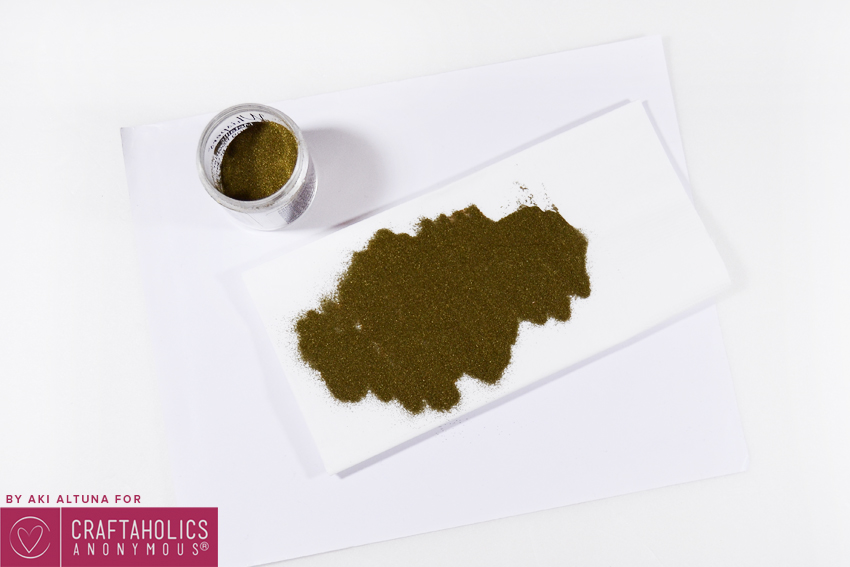 To remove any excess powder, use a fine brush to dust it off.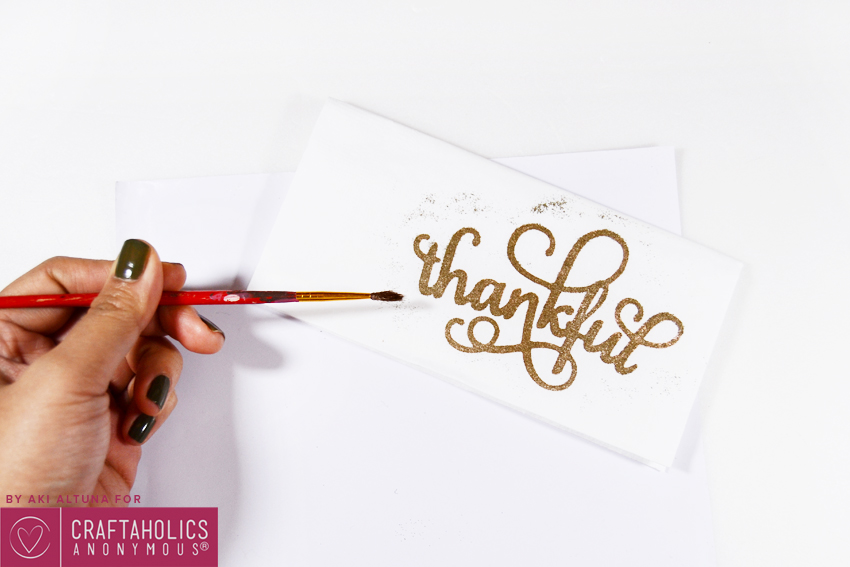 Use a heat gun to melt the embossing powder onto the napkin – giving you the shiny, gold-embossed effect.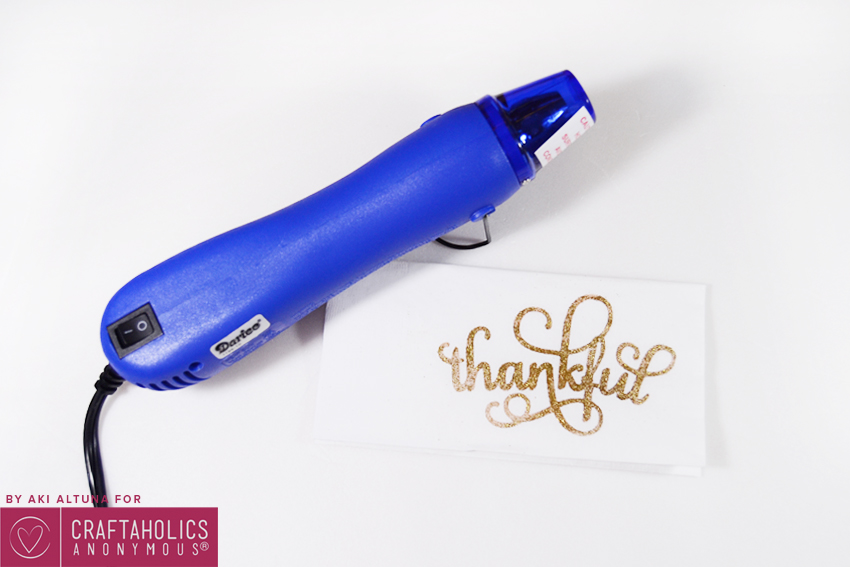 If it's too light or too patchy, stamp the image again, apply embossing powder and emboss. It should darken the image. And you are done! It might take a few practices to make your paper napkins perfect – but it sure is a fun project to do!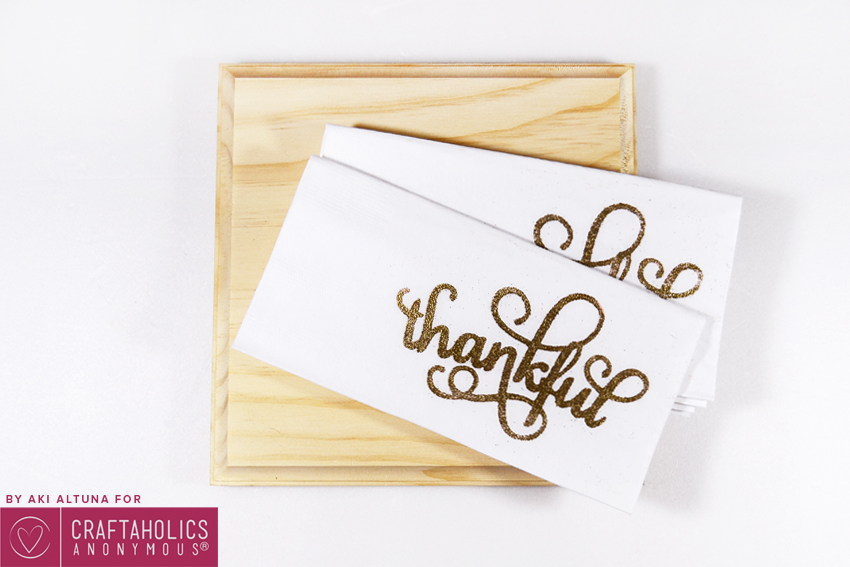 You can also re-use your stamp to make Thanksgiving tags, gift bags and more – your stamp will be useful not only for this Thanksgiving but for succeeding ones as well!
Don't forget to drop by my blog for more creative inspiration and random ramblings – happy crafting, friends!
Looking for more Thanksgiving Table ideas? Check these crafts out!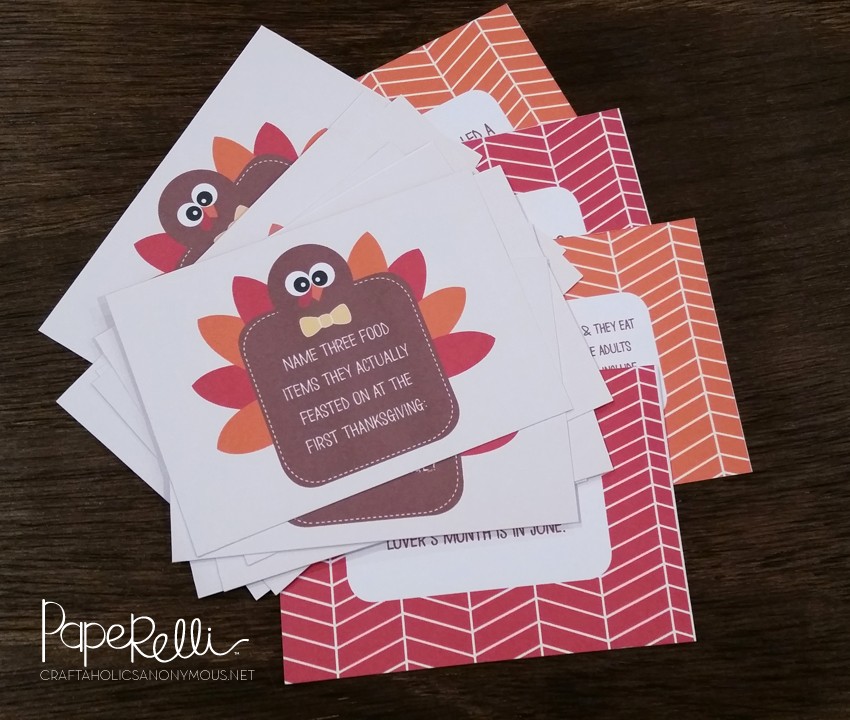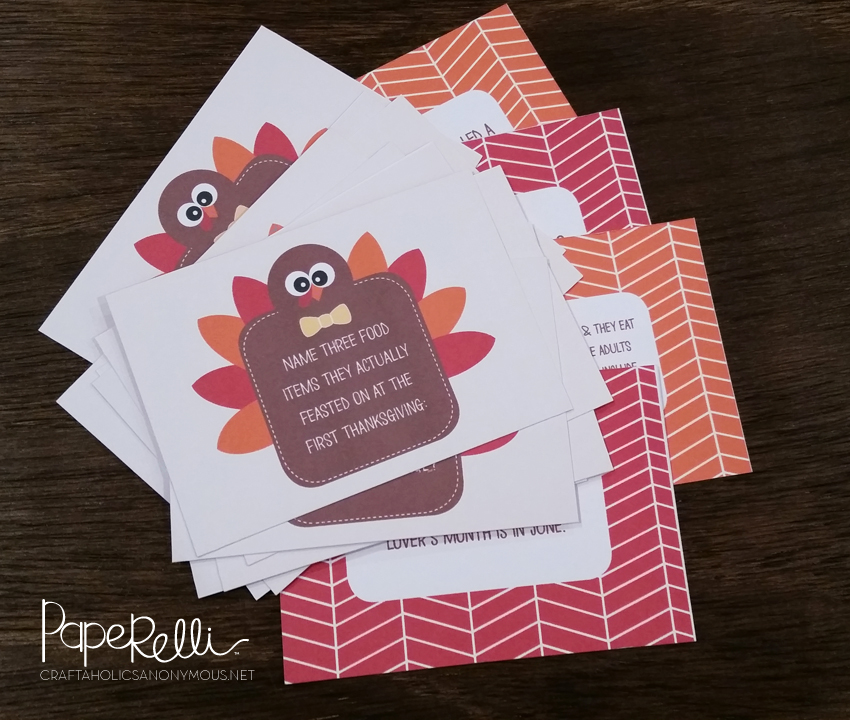 Printable Thanksgiving Utensil Holders