This under $5 easy fleece scarf would make the perfect gift this holiday season.
Easy Fleece Scarf
Hello! It's Ginger from GingerSnapCrafts.com. I am so excited to be back here sharing an easy tutorial with you! A few weeks ago I was at a marching band competition for my older two kiddos, and a lady walked by with the cutest fleece scarf on in their school colors. Of course, I thought to myself I could totally make that! Annnnd I did! So let's get started!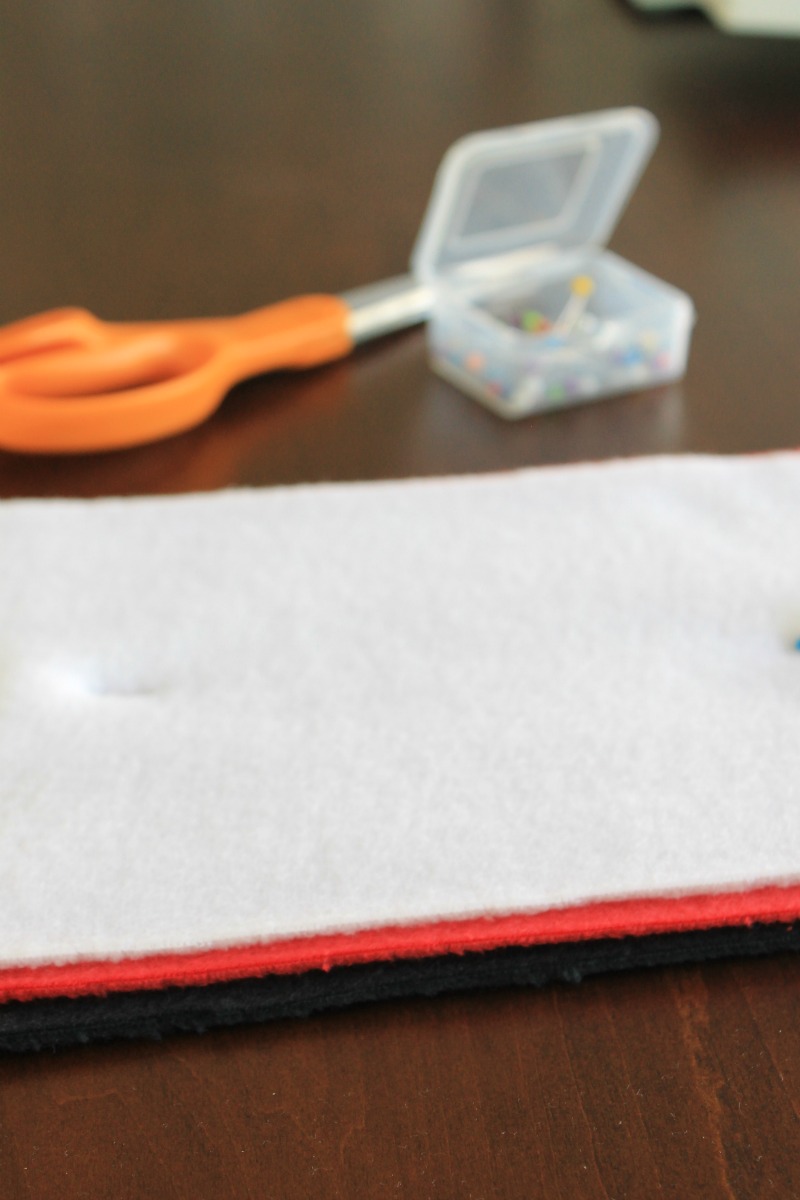 I bought a half yard of red, black & white fleece (our school colors!). This was enough to make 3 scarfs. You can make them any color you'd like though! I cut my fleece into long 7 inch wide strips. So I had one strip for each color. It doesn't have to be exactly straight. Annnd you might notice mine aren't all exactly 7 inches wide either. Just do your best! This project is very forgiving! Lay the 3 strips on top of each other & pin in place.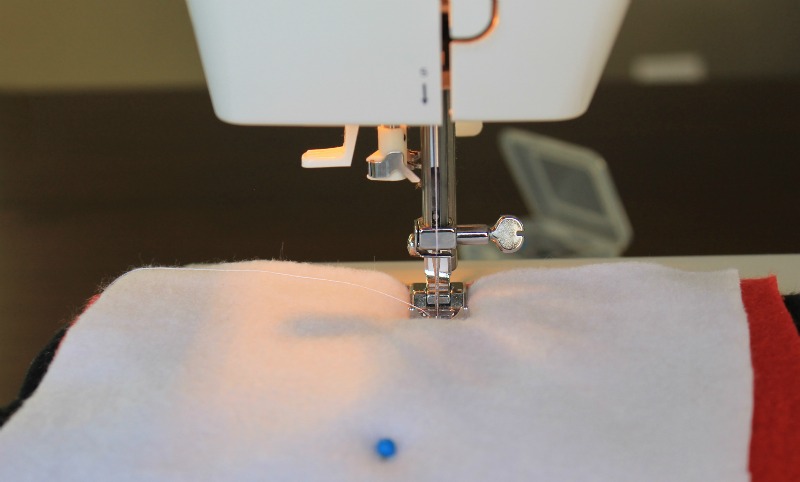 Next you will sew the fleece right down the middle in one long stitch. Make sure your bobbin is full before you get started! ha! ;)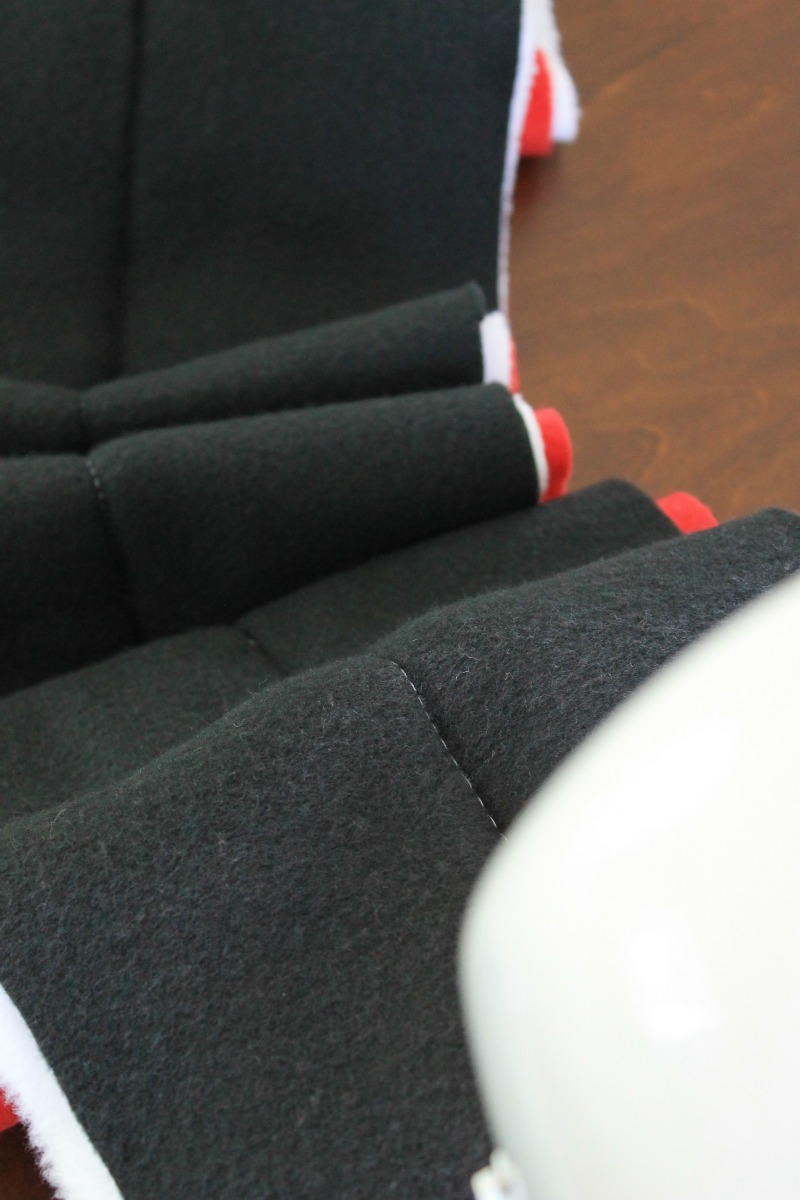 Then you'll take some fabric scissors & cut 1 inch strips along each side of the seam. Be careful not to cut all the way to the seam though.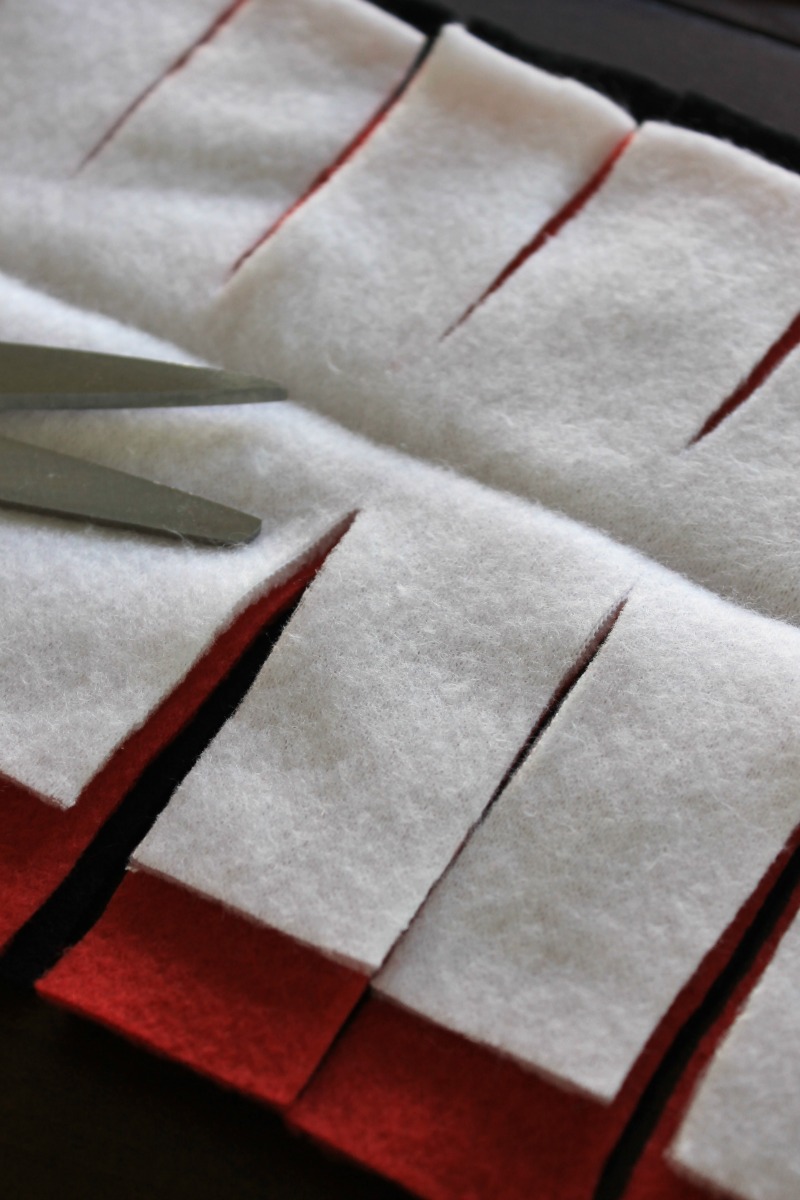 Then I kind of fluffed up the scarf & tied a few knots here & there along each side to help hid the seam. All done!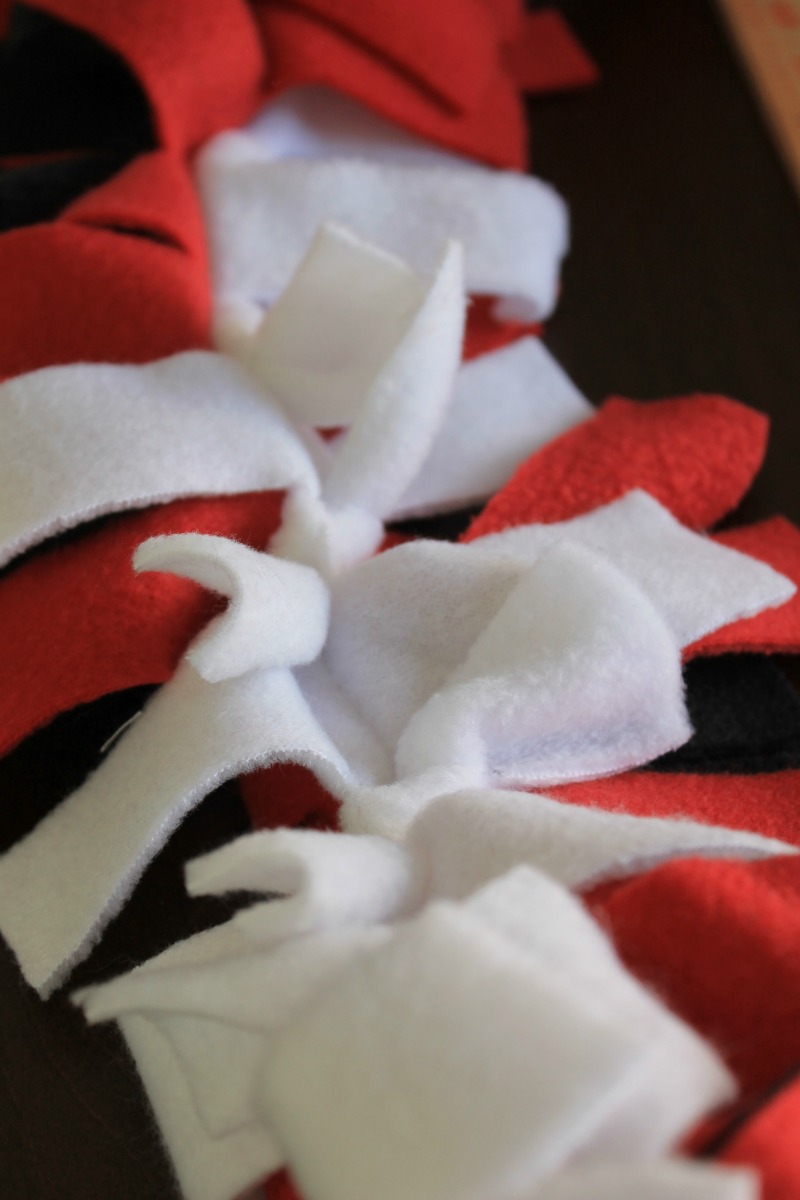 I am so excited on how it turned out! These would make awesome Christmas gifts or a girl's night craft project or even a first sewing project! My 8 year old daughter loved helping me make these. Thanks so much for having me over! :) I hope you all have a wonderful Thanksgiving! I'll see you back here next month. Can you believe it's almost December? :)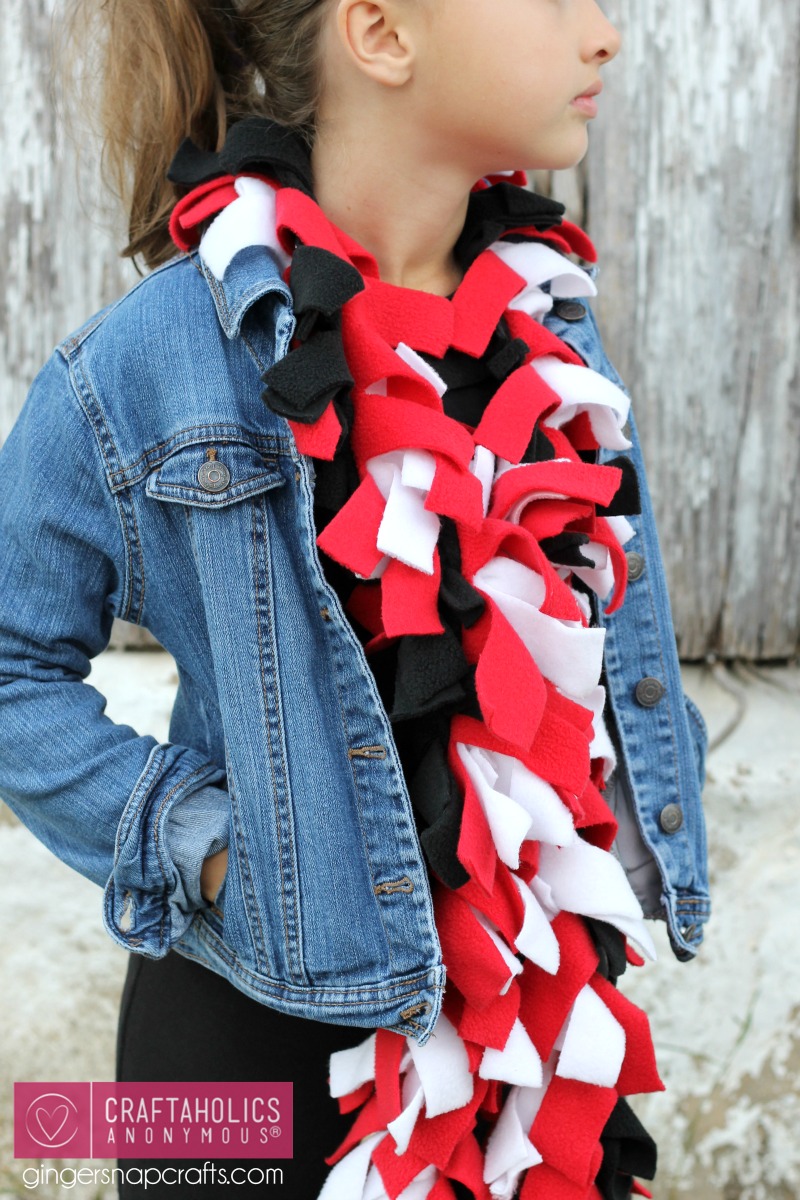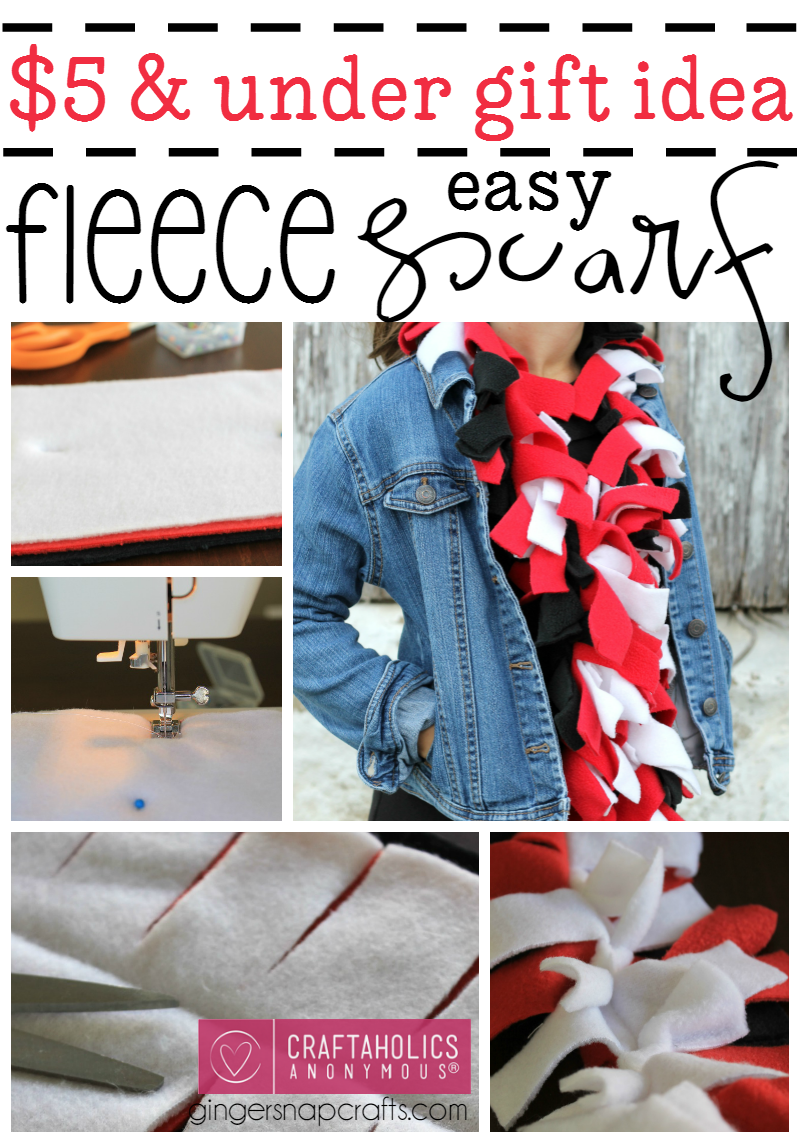 Need more handmade gift ideas?
Mason Jar Hot Glue Stick Dispenser