Looking for an easy neighbor gift for Christmas this year? Jen shares a fantastic last minute handmade neighbor gift idea….HOMEMADE SALSA with her recipe! I love salsa and eat it almost daily. Her salsa recipe sounds delicious. Enjoy! -Linda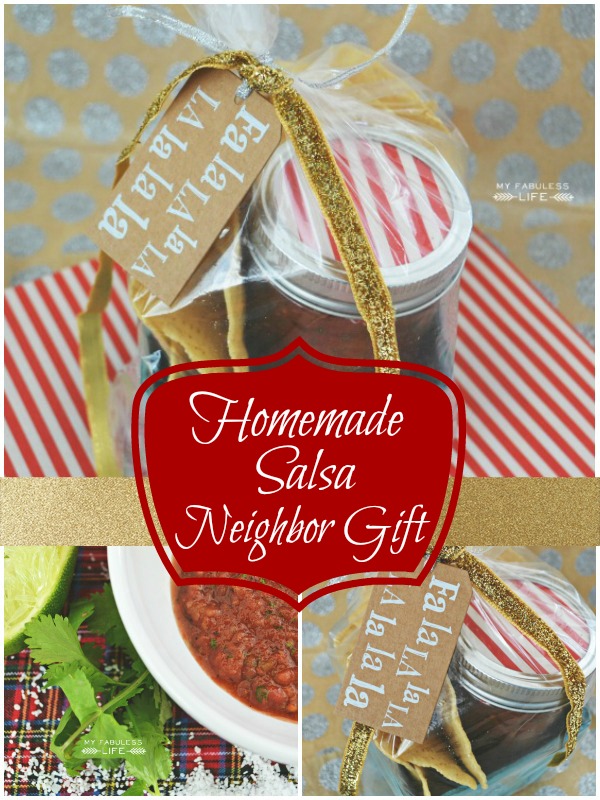 Easy Neighbor Gift Idea
Can you believe that there are only a few days left until Christmas?  Where did the time go?!!  If you're anything like me, you're down to the wire, have been running around crazy getting everything finished up for Christmas, and now you're scrambling to throw something together for all of those neighbors who have been dropping goodies off at the doorstep.  Well, I'm here to solve your problem with a quick homemade salsa that is AMAZINGLY delicious, amazingly easy, and makes a enough for eight people in one batch!  They'll think you slaved for hours.  We love this salsa at my house and eat it all year long and it's a nice little dose of summer freshness in the middle of these cold winter months.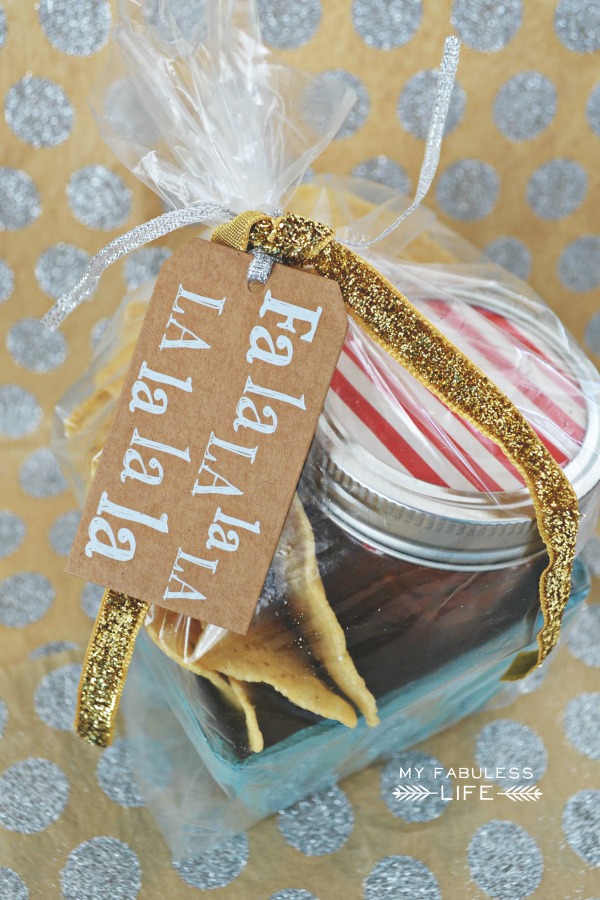 Easy Homemade Salsa Recipe
1 can diced tomatoes
1 can fire roasted tomatoes (you can use Rotel, but the fire roasted is what makes this so good)
1 small onion (you can use any color you like)
2-3 cloves garlic
juice of 1 lime
large handful cilantro
1 jalapeno OR chili flakes, hot sauce–whatever you like to use to add heat (I use a pinch of a Thai chili flake mix that I buy at our local Thai restaurant)
generous pinch of salt
1.  Roughly chop the onion and jalapeno (remove seeds to make the salsa more mild).  Peel the garlic.  Place in food processor and finely chop.
2.  Add the rest of the ingredients and puree in the food processor.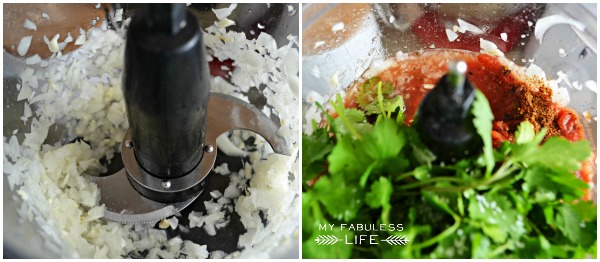 That's it!  Homemade salsa to pass around the neighborhood.  You'll probably want to make a second batch for yourself.  I swear to you, it's THAT good.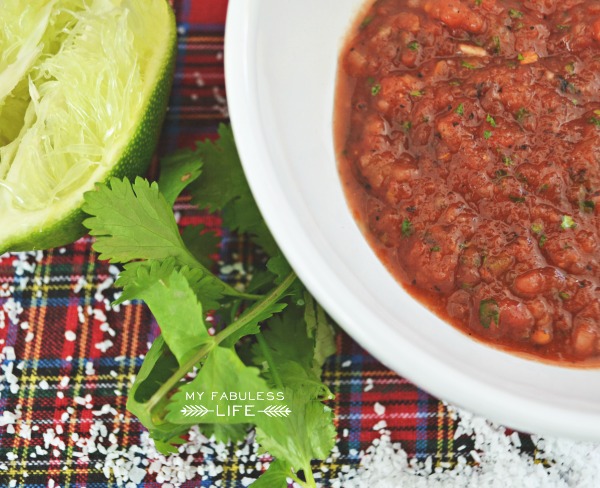 For this easy neighbor gift, I put mine in some little jam jars with some striped paper on top, put it in a berry basket, added some chips and stuck it all in a clear bag.  Make sure you let the neighbors know (maybe write on the back of the tag), that the salsa needs to be kept refrigerated.
Happy gifting and have a WONDERFUL Christmas!
Follow along on the Craftaholics Anonymous Facebook Page for lots of easy DIY gift ideas this Christmas!
Latest posts by Jenn Menteer (see all)