I about fell off my chair when I saw Creative Team member, Jen's adorable paper witch hat garland! Love love love! You're going to want to run and make one right now! -Linda
Mini Witch Hat Garland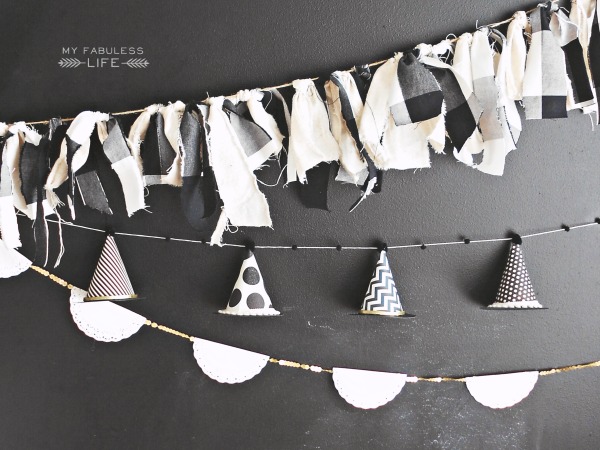 So, there's Glinda the Good Witch, The Wicked Witch of the West, and then there's the witch who wears one of these hats.  I don't know what her name is, but I'm pretty sure she's super fun and fabulous…I'd want to be friends with her.  Okay, maybe I'm giving myself a little too much credit, but I make a lot of garlands, and this may just be one of my all-time favorites! In case you weren't yet aware, black, white and gold fall into the "so-obsessed-she-needs-meetings" category for me.  I. Can't. Get. Enough.  So you can imagine how giddy I get about decorating for Halloween.
I also have like 10 too many garlands (or 30 too many if you ask my husband) hanging around my house–apparently I have an obsessive personality. But I wanted something fun and whimsical for Halloween (and, of course, easy), and I think this totally checks all of those boxes. So here's how to make your own:
Mini-Witch Hat Garland Tutorial: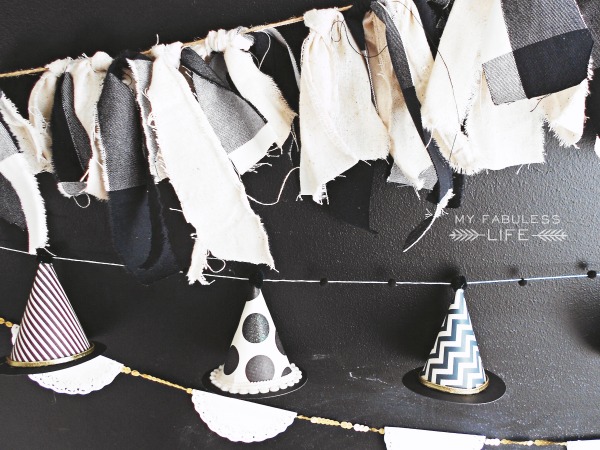 Supplies:
Craft Pom Poms
String
Scrapbook Paper
Hot Glue
Ribbon, Buttons–whatever you want for embellishments.  Get creative!! (I used a spool of pom trim and gold leather cord from Hobby Lobby)
I just Googled images of "mini party hat template" and printed one off.  Trace the hats and cut them out, also cut out circles for the "brim" of the hat.  I cut 3.5″ circles on my Cricut for mine, but you'll want to sort of play around and find a size that works with the size of your hats.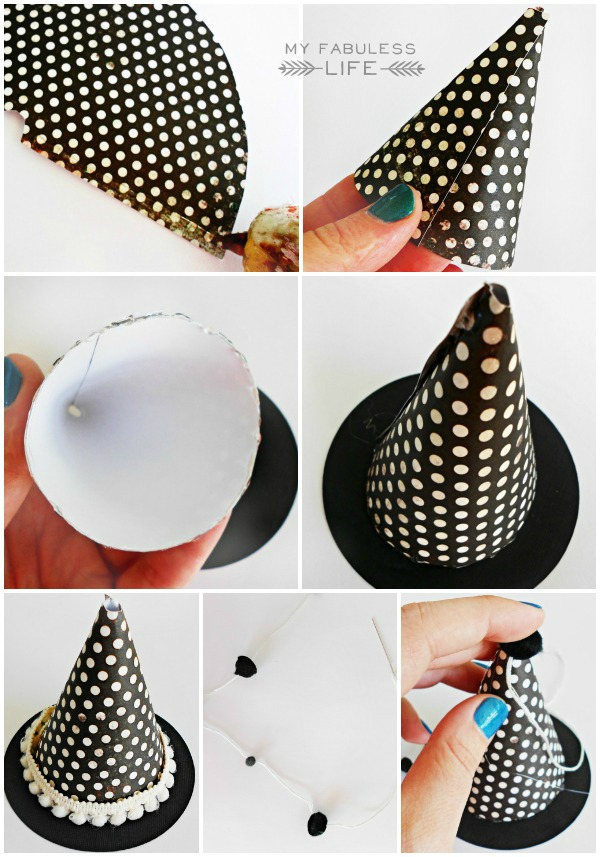 The pictures of steps above are pretty self explanatory but:
1. Put glue on one of the outside edges of the hat and,
2. Pull it around into the cone shape and press it down.
3.  Put a small line of glue around the bottom and,
4.  Attach it to the black circle
5.  Add your embellishments
6.  Using a needle, put all of your pom poms on your string (I used big ones for the hats and small ones in between).
7.  Then just put a little dab of glue at the top of your hat, and attach pom pom to the hat.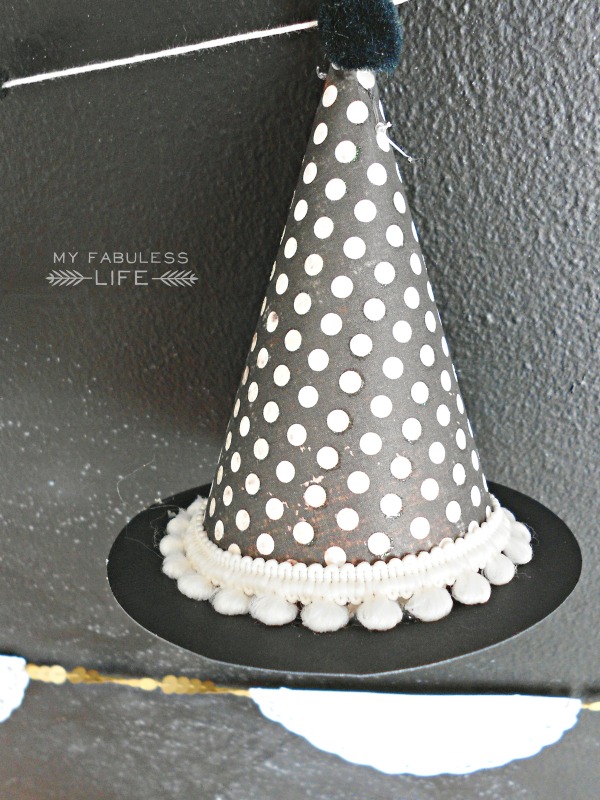 And that's it!  This totally makes me think witch-at-a-party!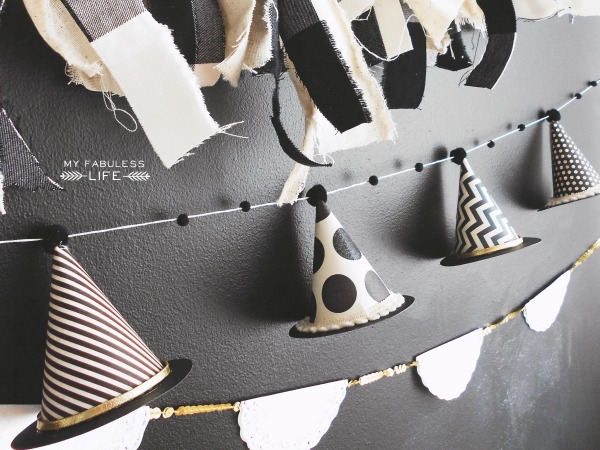 More Halloween Crafts:
Have a Craft Question? Post it on our Facebook page! For daily craft inspiration, follow Craftaholics Anonymous® on Pinterest!
Latest posts by Jenn Menteer (see all)