Are you gearing up for a Halloween Party? Creative Team member, Kori designed the cutest Candy Corn Party printables just for you! This party printable set includes everything you'll need! Enjoy! -Linda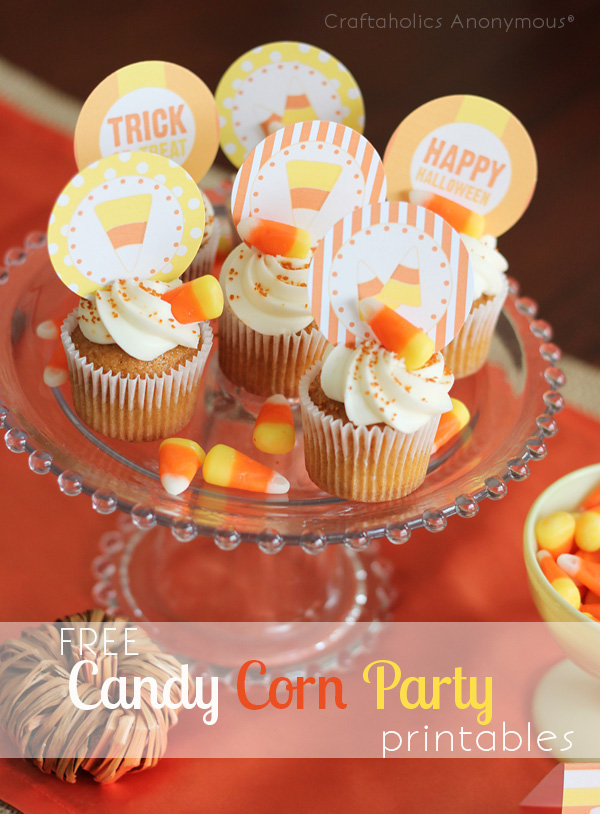 Candy Corn Party
I am not a super scary Halloween decorator…it could have been that one time I went to a Halloween night at a theme park and couldn't sleep for three weeks…but regardless, my Halloween style is far more happy than spooky these days! I am always on the look out for fall things that are a little "extra" halloween and I think Candy Corn pretty much screams Halloween in a not scary way, right? I had actually asked for suggestions on my FB page and had a few candy corn design requests, as well as candy in general, so I decided I would come up with a few Candy Corn Party Printables for you! I had to include the versatile Party Circles, which can be use for anything from favor tags, to napkin wraps, to stickers for cups! I also did a candy corn printable bunting…because it's already a triangle, so it really wouldn't make sense NOT to! Finally I included tent cards, one page with some Halloween sayings, and one blank page you could write on the cards.
Who wouldn't love a candy corn themed party? I know that my kids love candy corn and EVERYTHING related to halloween, so this was a fun treat for them to come home to after a long day at school!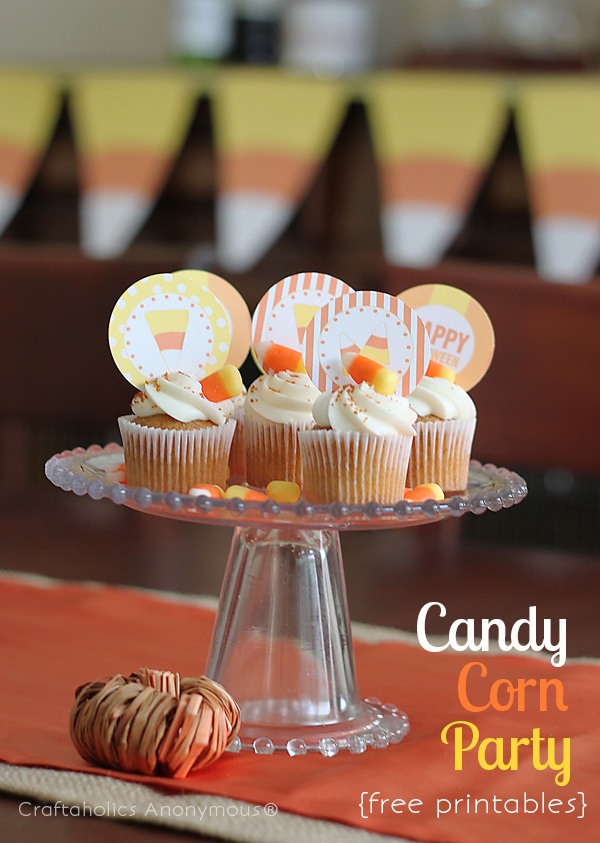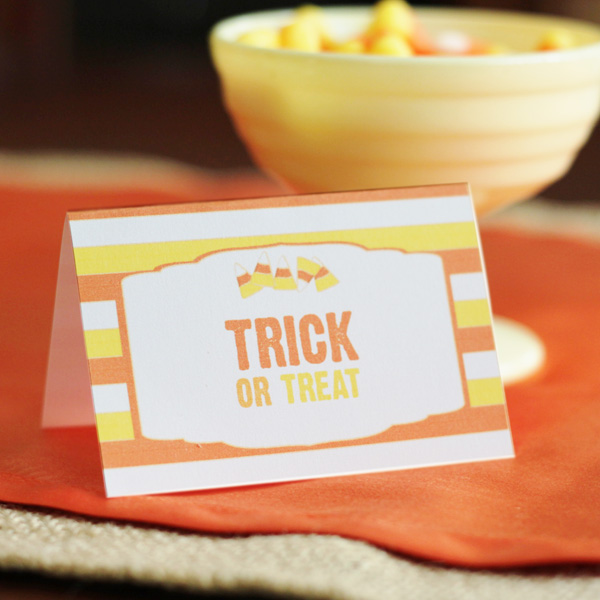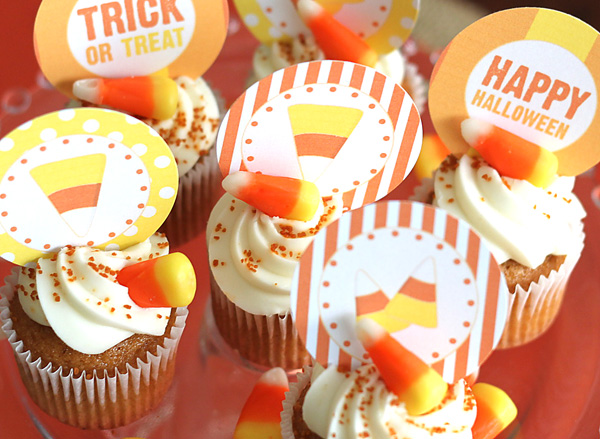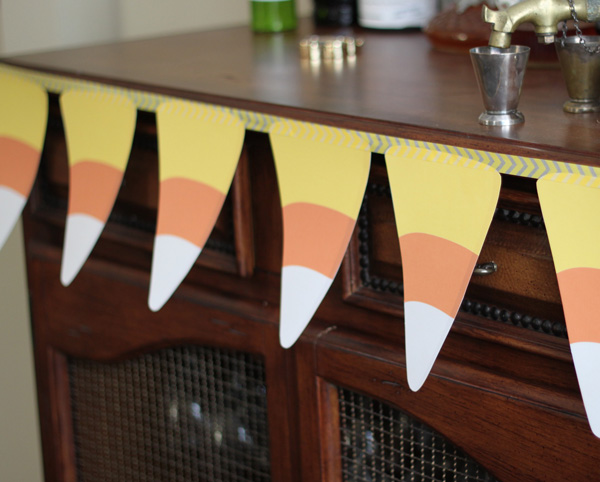 Free Candy Corn Party Printables
To download your Candy Corn Party Printables, click HERE!
To create the party circles, I use #110 white cardstock to print on (or full label paper for stickers). Once printed, trim the 12 circles into 3 strips using the black lines as guides. I usually cit to the inside of the black line since I use a 2″ circle punch, but if you have a 2.25″ or 2.5″ you need to cut right on the line. Use your punch to punch out your circles and create cupcake toppers, tags, and more!
For the Bunting, print the candy corn on #110 white cardstock and free cut them out. Since candy corn isn't a straight triangle, I didn't want my banner flags to be that way either, so I didn't use the cutter…just old school scissors!
When making the tent cards, I suggest #110 cardstock as well! I use the straight cutter on these and just fold them in half! Easy Easy!
What type of Halloween Party are you throwing this year?
More Free Halloween Printables:
For daily craft inspiration, follow Craftaholics Anonymous® on Pinterest!
Share and Enjoy