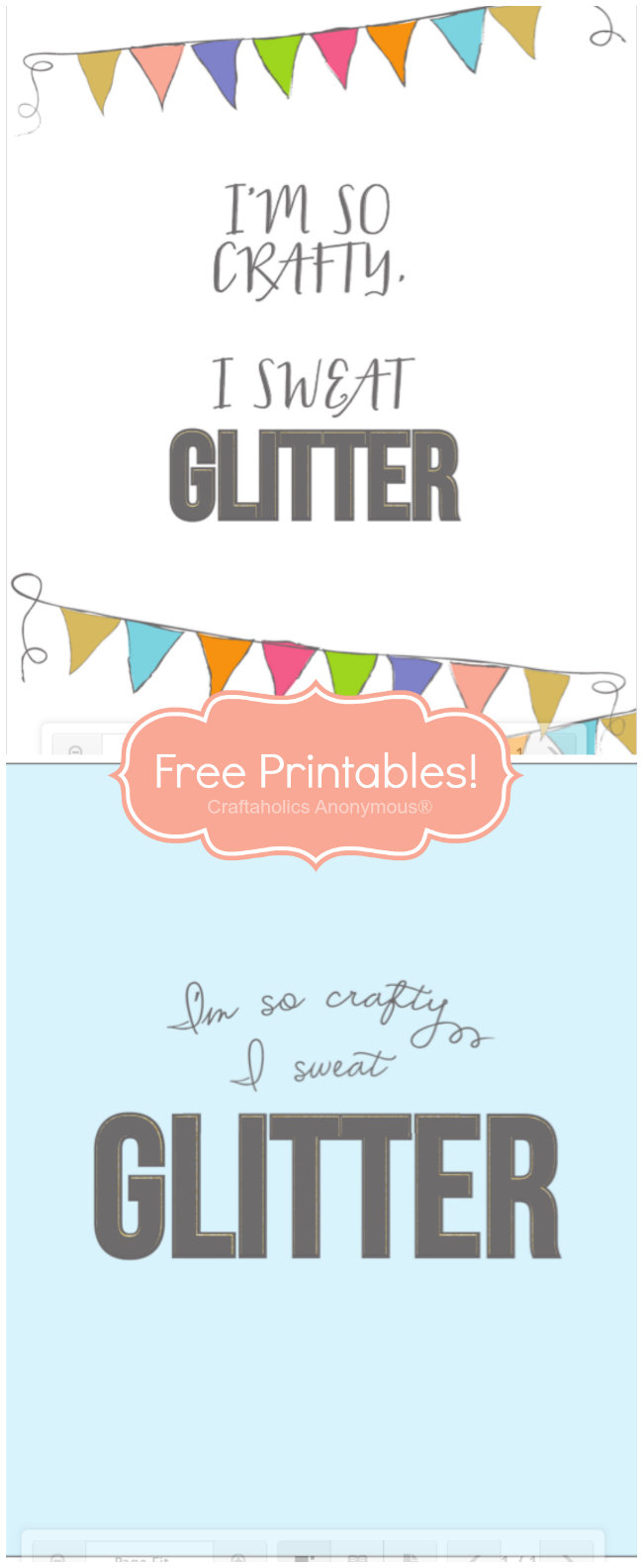 This free printable is so perfect for me! I'm printing it right now for my craft room! A huge thank you to Kori for designing this lovely craft printable for us! -Linda
I'm so crafty I sweat GLITTER!
Okay, maybe not me exactly…I think I am more artsy than crafty, although I do love to try! Most of you, however, are crazy super crafty!!! Crafty enough to sweat glitter in my opinion! We felt like this saying would be so perfect in many of your craft spaces, so we came up with two designs in the hopes that they will work in different spaces.
Both of the I'm so Crafty I Sweat Glitter art prints are sized to be 8×10 so you can frame them or simply pin them to your inspiration board!
DOWNLOAD THE BLUE I'M SO CRAFTY I SWEAT GLITTER PRINT HERE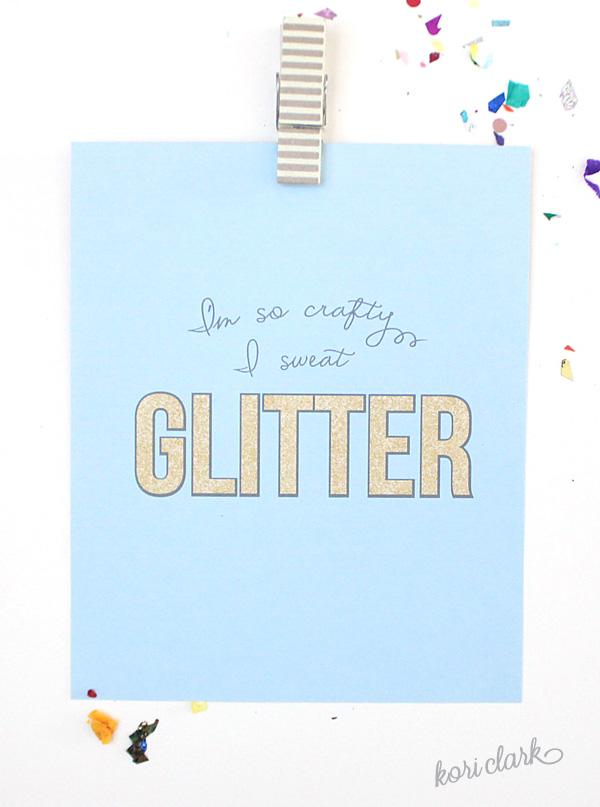 DOWNLOAD THE BUNTING I'M SO CRAFTY I SWEAT GLITTER PRINT HERE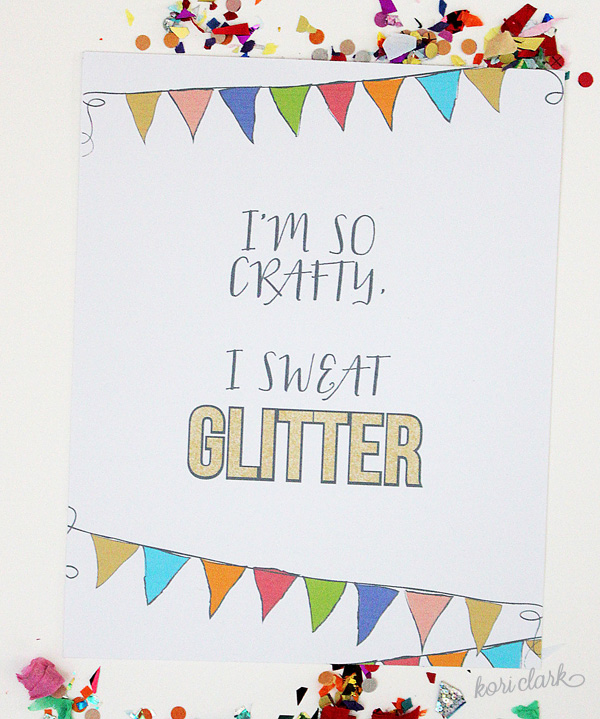 We all know that as the spring creeps around, it's time to do some spring cleaning and reorganizing (PS: I made printables for that here) and I love the opportunity to make my creative space something new and fun that encourages creativity. This year I plan to do a gallery wall of inspiration and I think bringing some color in with a FREE printable that you can change whenever you feel like it, makes a whole lot of sense, don't you? Why not get a jump start on that spring cleaning and make your craft space the cutest it can be!!
I hope you love the printables! If you print these out, I'd love to hear where you put them in the comments below!
Want more craft/DIY ideas? Follow along on: Pinterest // Facebook // Twitter // Instagram // Google+