This time of year, I love to curl up with a hot drink. Between the holiday parties and the snow days, there's always an opportunity to make a yummy hot chocolate! But to make it even better, I make this peppermint hot chocolate recipe with homemade whipped cream! Jess from If Only They Would Nap here, back with a delicious recipe that's great for all times of the year, but it has a special sweetness during the holidays.
Peppermint Hot Chocolate Recipe
1. Mix 2 Tbsp hot cocoa powder with 2 Tbsp water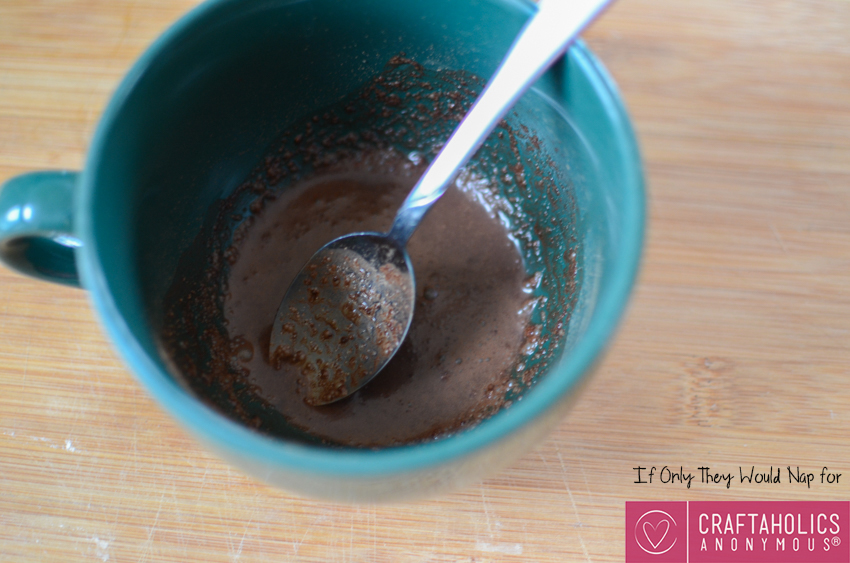 2. Mix with 2 cups milk. Heat to desired temperature.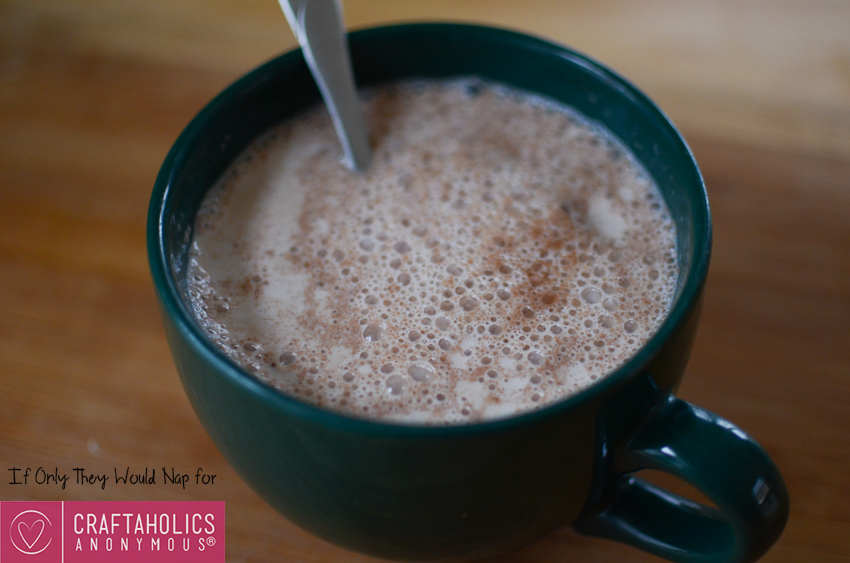 3. After the milk is heated, add two drops of peppermint essential oil. If you prefer to use peppermint extract, start with 1/8tsp and add more until you reach your desired flavor.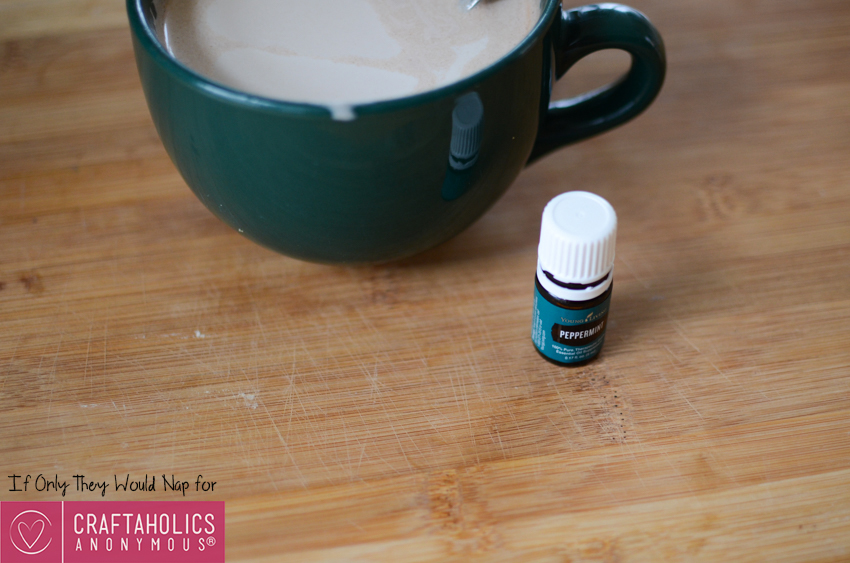 4. Top with homemade whipped cream! Here's your bonus whipped cream recipe:
1 1/2 cups heavy cream
1 Tbsp pure vanilla extract
2 very generous Tbsp honey (I prefer to use raw honey!)
Mix together in a cold metal bowl until stiff peaks start to form, and top off your peppermint hot chocolate!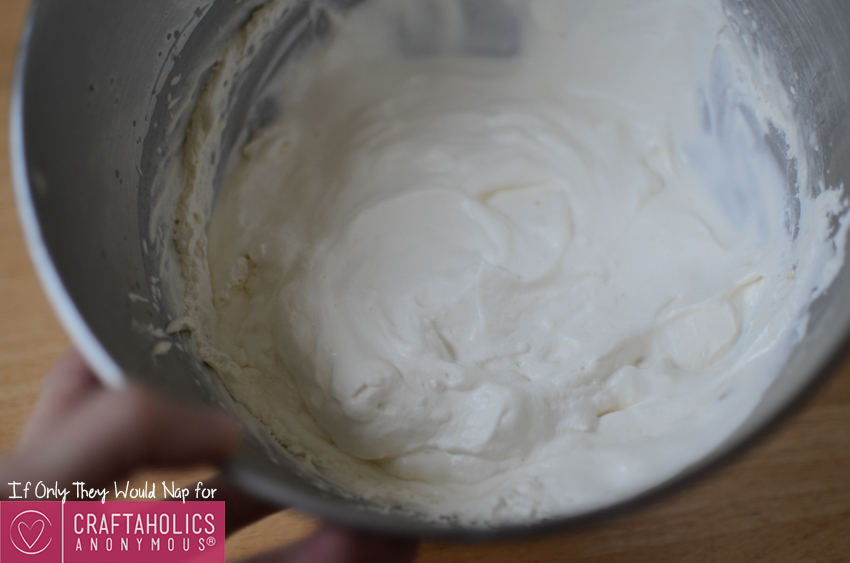 This is the most delicious way to drink hot chocolate!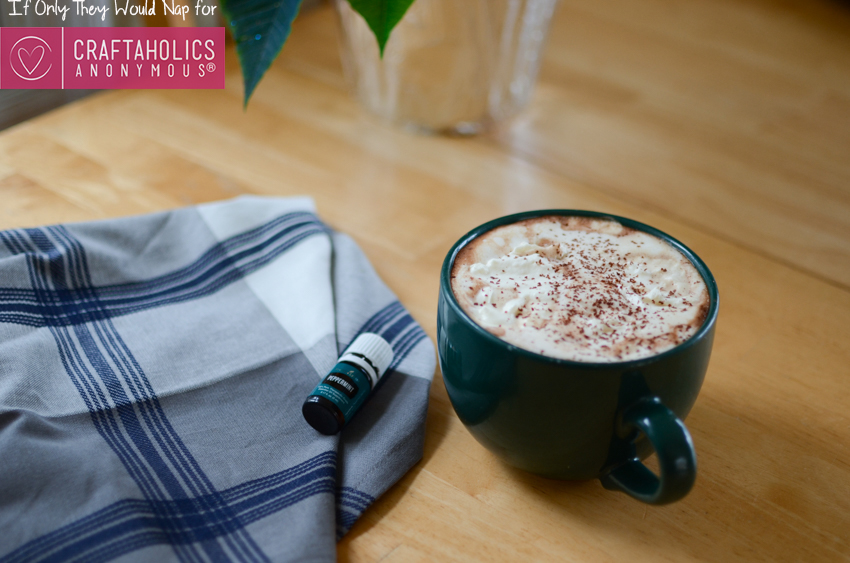 Serve these up for the kiddos after an afternoon sledding or make them for your holiday party guests!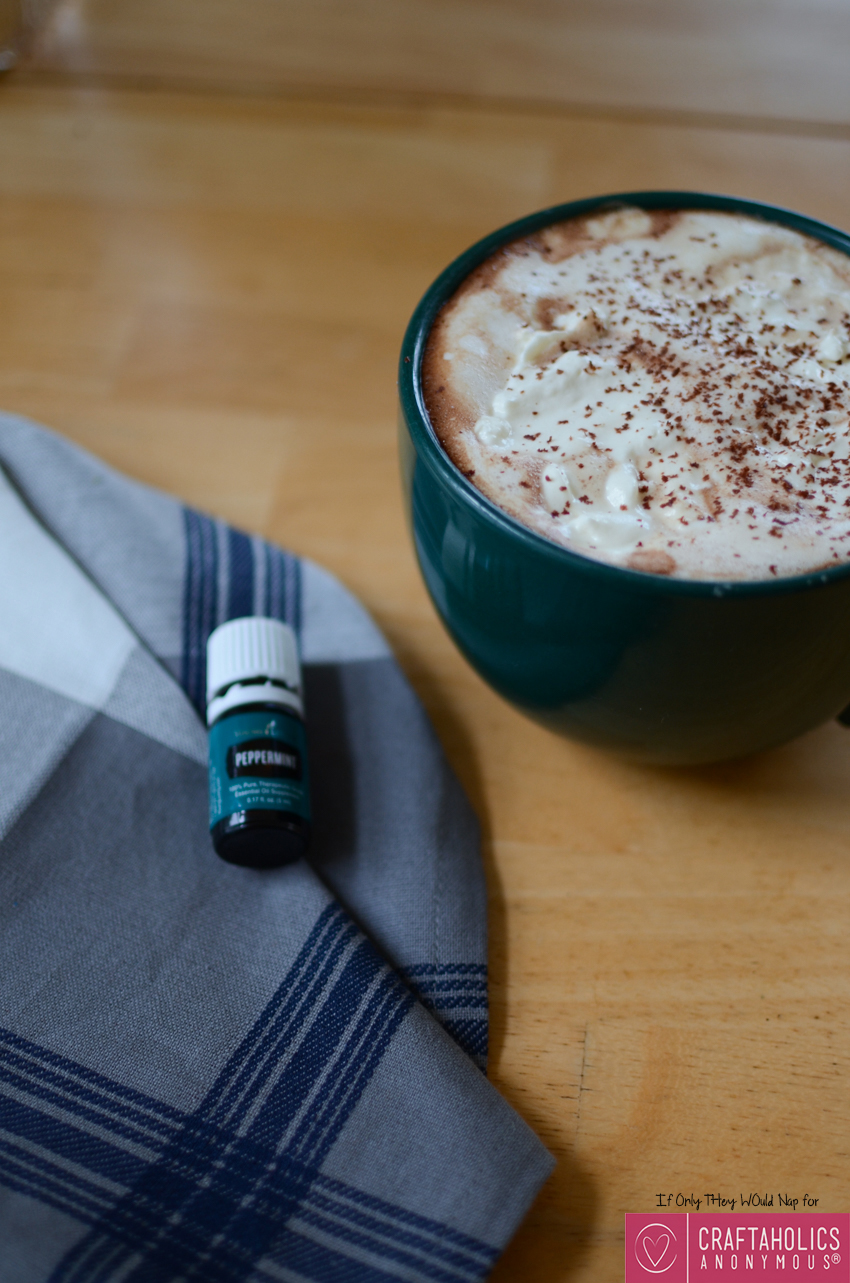 The homemade whipped cream and peppermint add a bit of decadence and make this hot chocolate some of the most delicious you've ever tasted!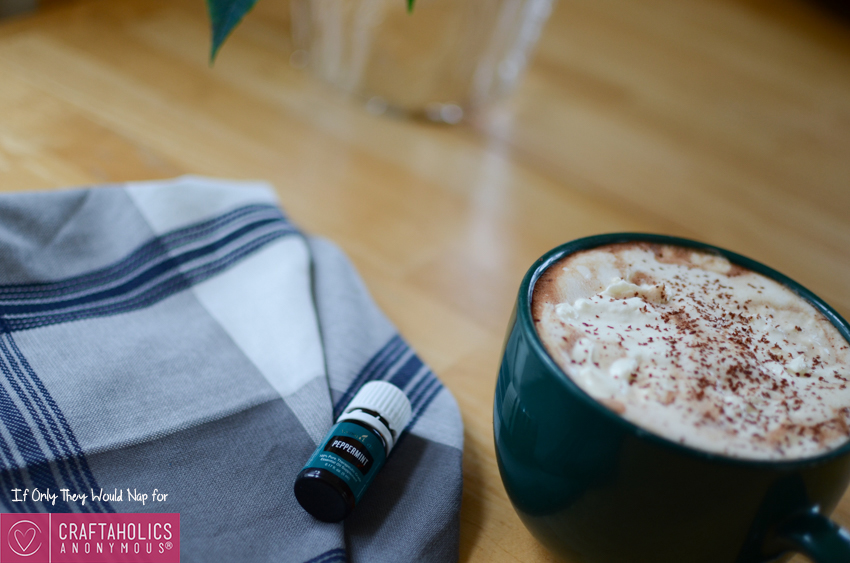 Then if you haven't had enough peppermint, bake these Peppermint Dark Chocolate Chip Cookie Bars for an extra yummy treat!