With Valentine's Day coming up, I thought it would be fun to make something for my boys to wear. Because few things make me happier than matching holiday outfits! Jess from If Only They Would Nap here with a fun and EASY tutorial for Valentine's Day T-shirt Ties, including a free tie appliqué pattern!
Valentines Day Shirt Tutorial
These t-shirt ties are easy to make and while I made them for Valentine's Day, you can make them for any holiday – or even everyday wear!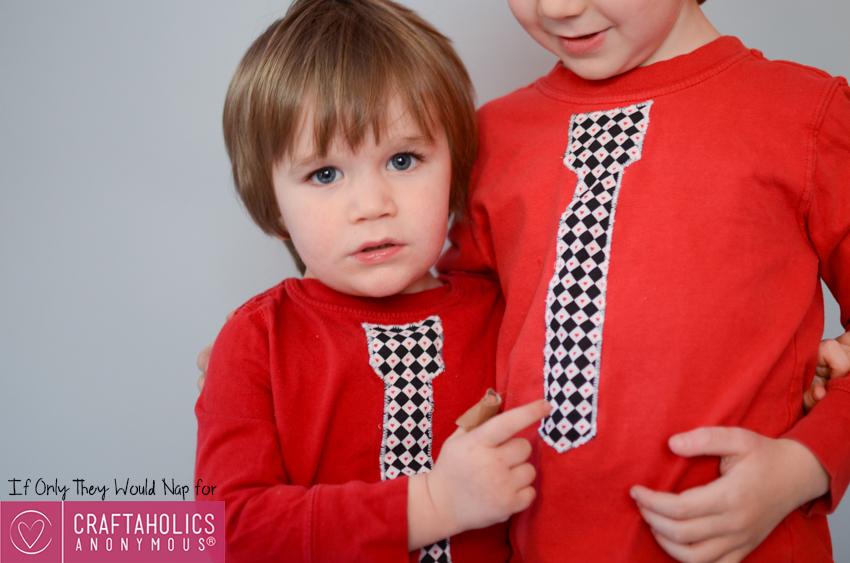 Supplies:
t-shirt
woven (non-stretchy) fabric
sewing machine/thread
scissors
pins
1. Download and print out the Tie T-shirt Pattern. Use it to trace and cut your tie(s).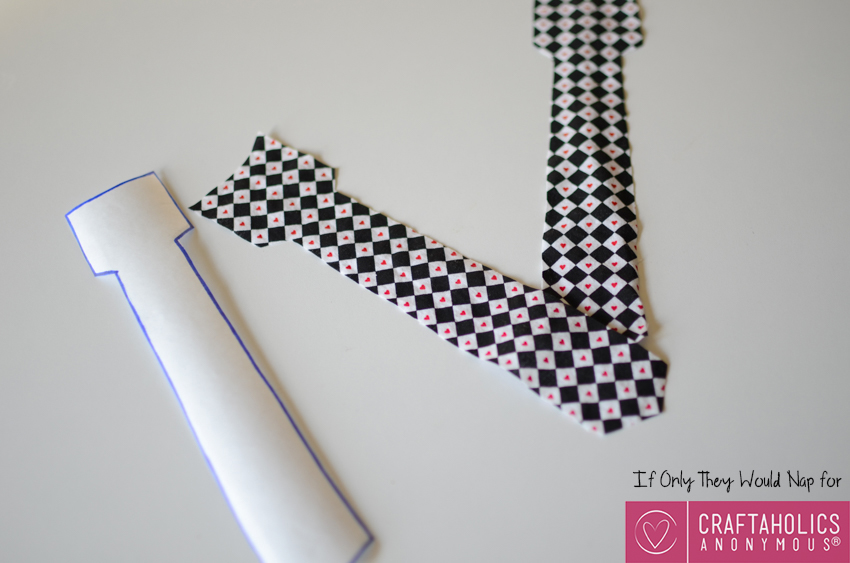 2. Pin the fabric onto the front of the t-shirt. The top of the tie pattern has a curve that follows the neckline, so you can pin it right underneath the neck.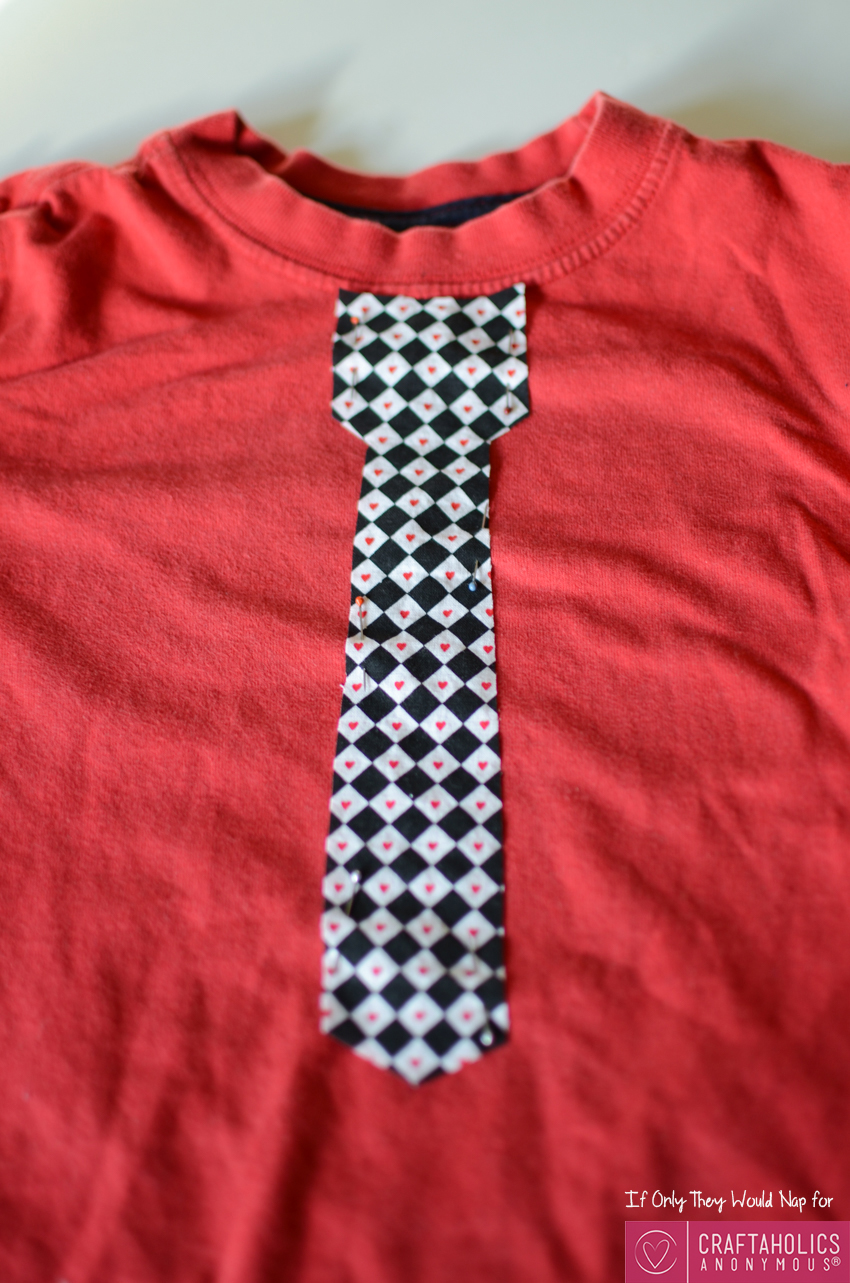 3. Using a wide but short zig-zag stitch, sew along the outside of the tie. Keep the tie fabric flat. I like to go over my stitching a second time to make sure the fabric is secure in place.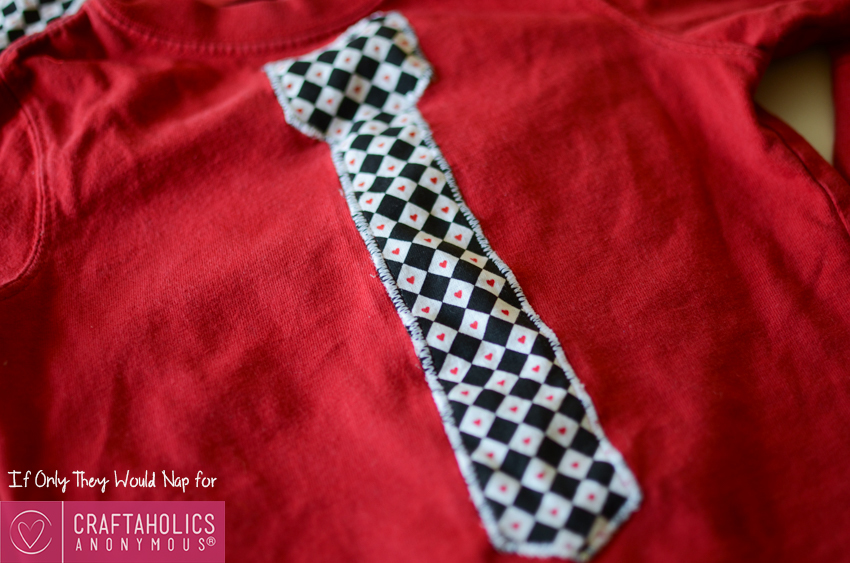 Tip: when stitching the tie, you'll have to finagle your shirt a bit. I recommend beginning on one side, sewing down to the bottom. Then, start back at the top and sew to the bottom along the opposite side.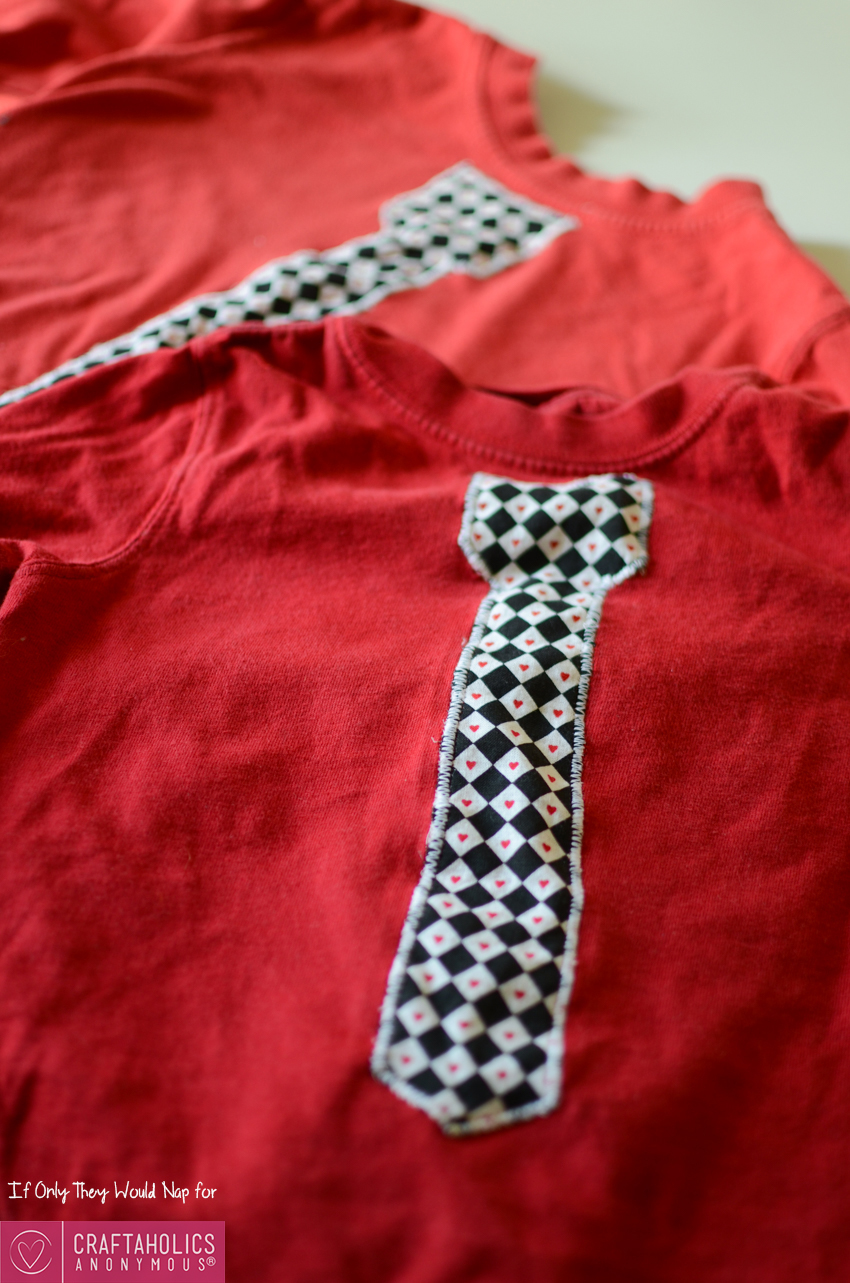 I used the same pattern for both my two and four year olds, without changing the size, but you could easily scale the pattern up or down to make it suited for an older or younger child.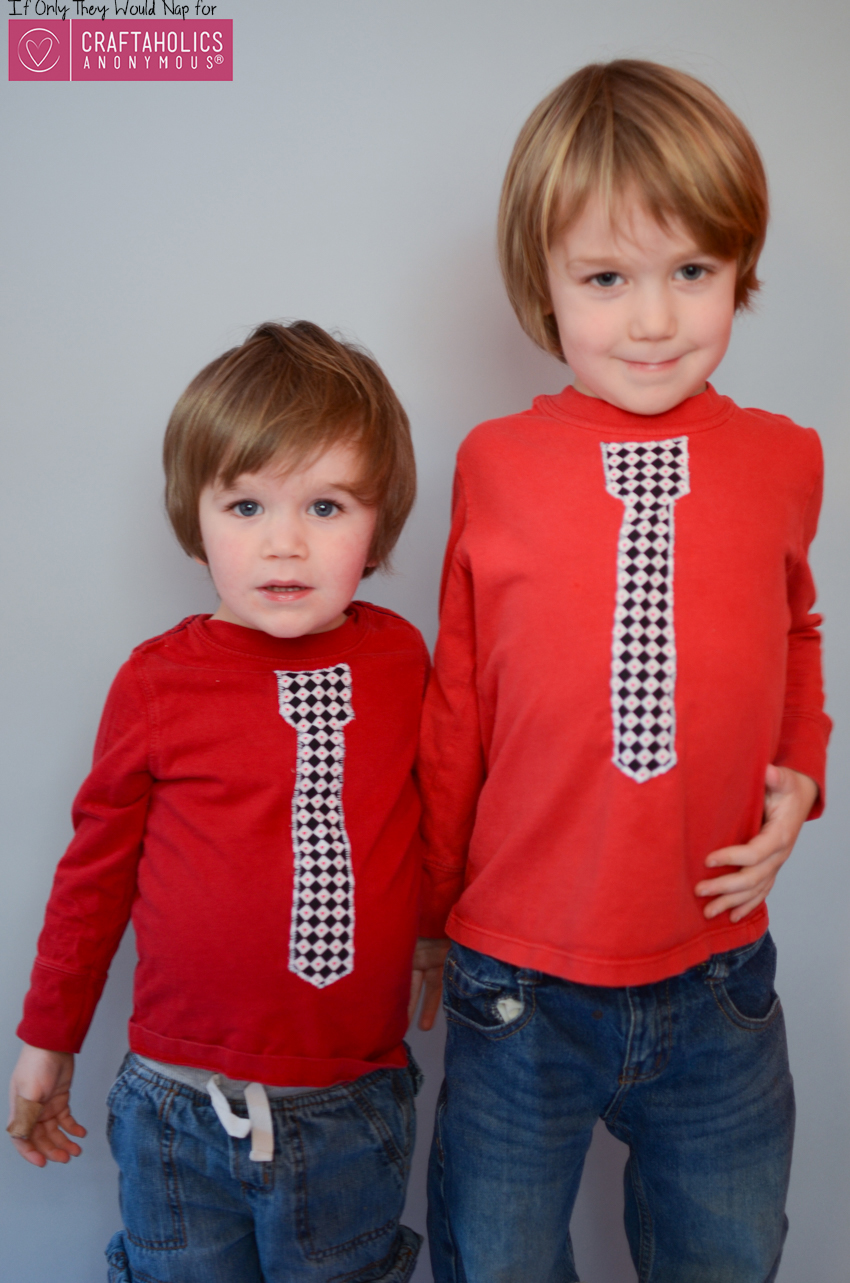 Then pop those shirts on your little cutie patooties! And share your photos with me on Instagram, so I can see your sweet boys in their Valentine's Day tie tees.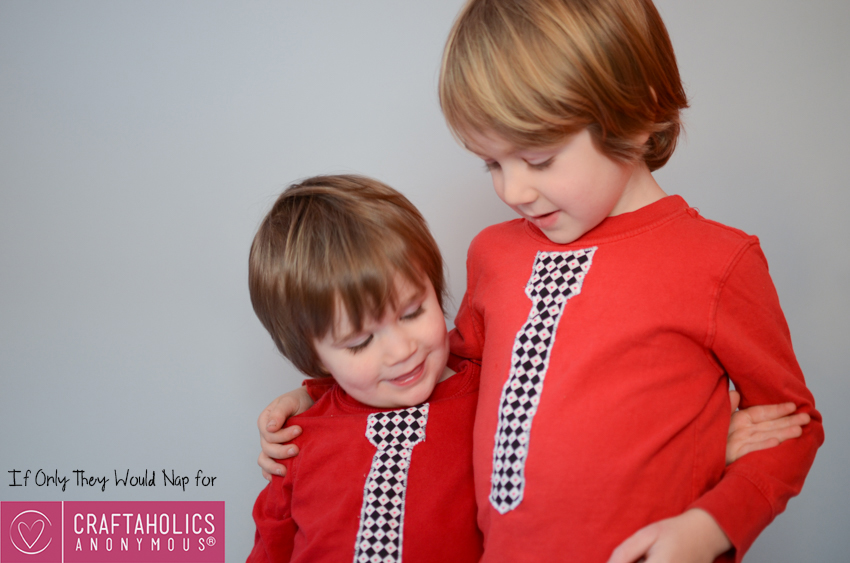 Brothers in matching Valentine's Day shirts – oh goodness, is there anything so adorable?!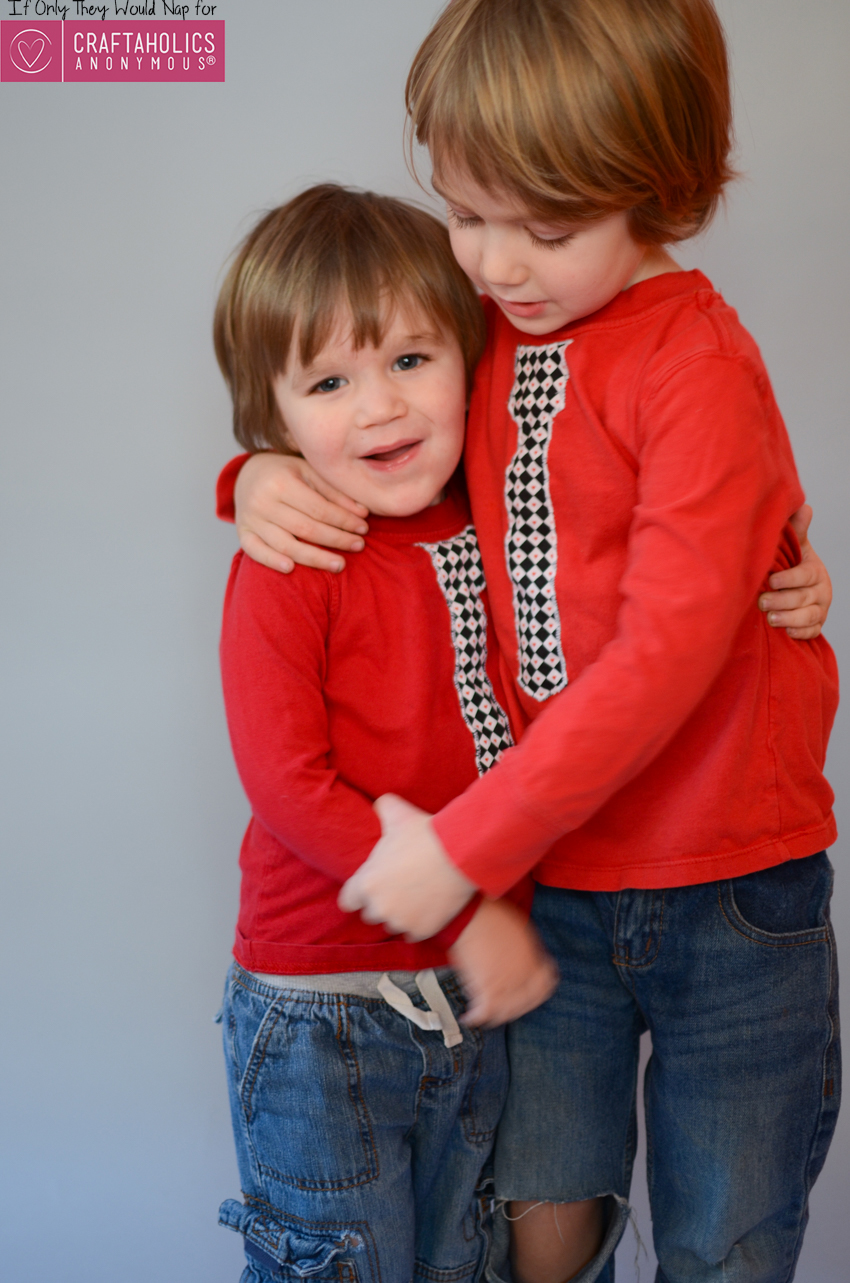 Now go make your little men some adorable Valentine's Day shirts! Be sure to follow me over at my blog for more sewing inspiration, tutorials, and free patterns.