Hi everyone! Amanda here from Old House to New Home sharing an easy way to add some colorful cheer to your Valentine's Day decor! This Easy DIY Valentines Day Centerpiece is cute, easy, and even better, your kiddos can snack on the candy inside! It's decor and a treat jar in one!
Valentines Day Centerpiece
I have a hoard of mason jars hiding my cupboards that I am always pulling out for vases, to corral craft supplies, or for storing baking goods like chocolate chips. They are so popular on Pinterest for the last few years, and for good reason! They really are so good for so many different purposes and I don't see them going out of style anytime soon!
Here's all you need for these easy vases.
A charger or decorative plate. I love the beautiful edges on this one that I purchased at Michael's.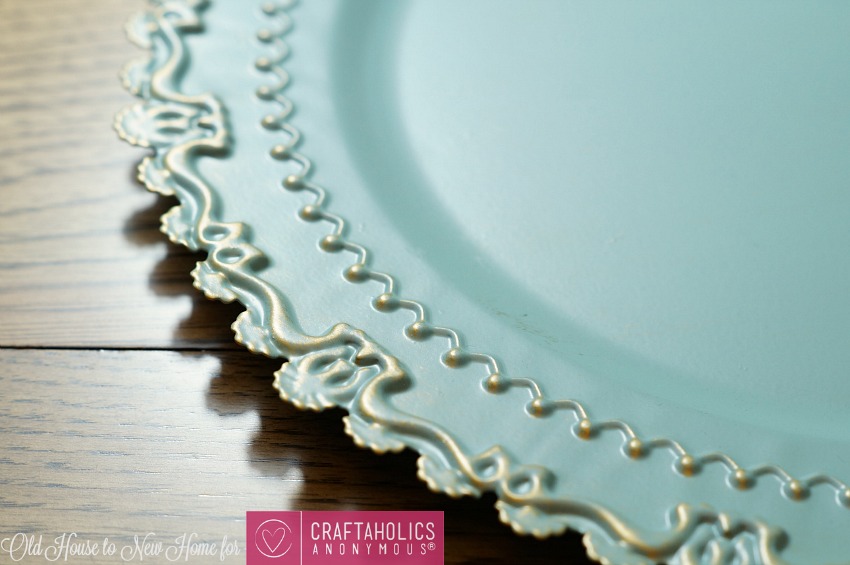 Three mason jars of different sizes. This chubby mason jar is one of my favorites in my collection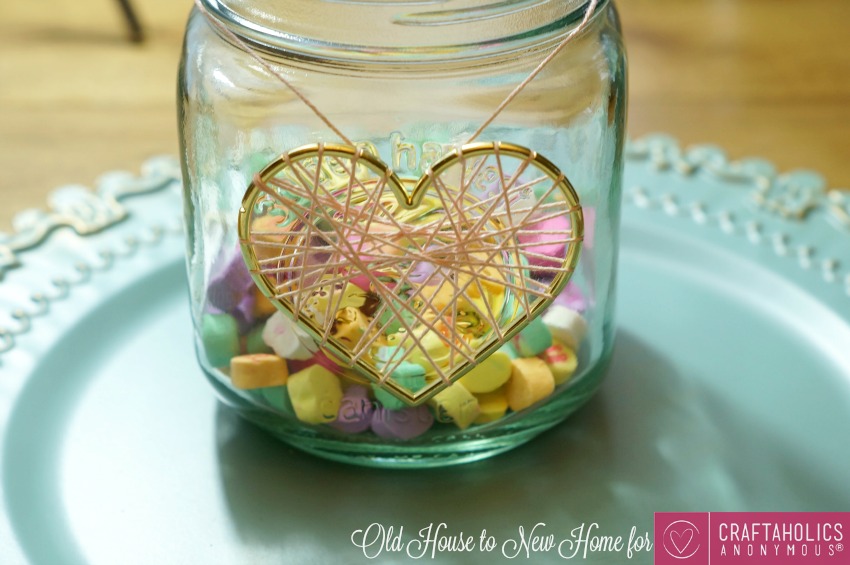 These gold strung hearts from Michael's found in the Valentine's Day scrapbooking section, they come in a pack of three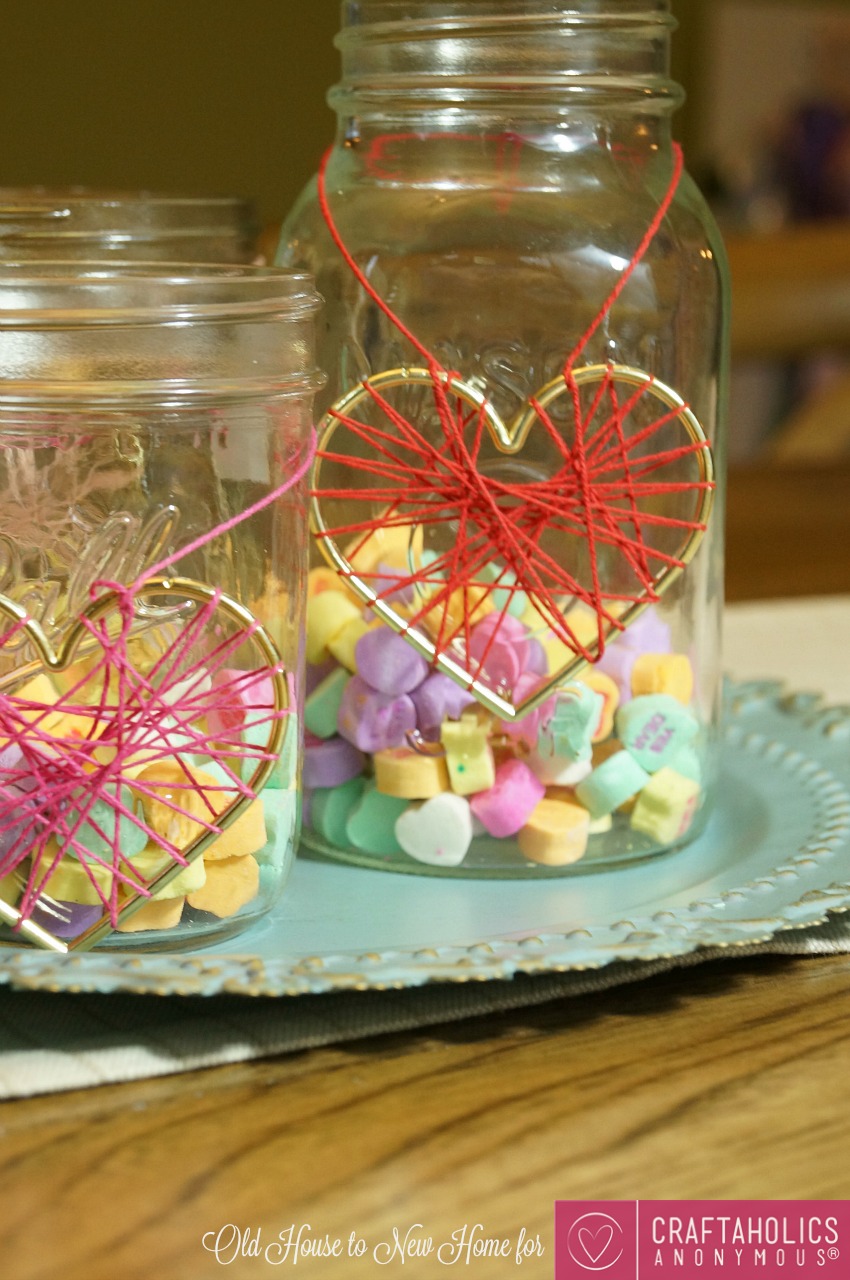 Conversation Heart candies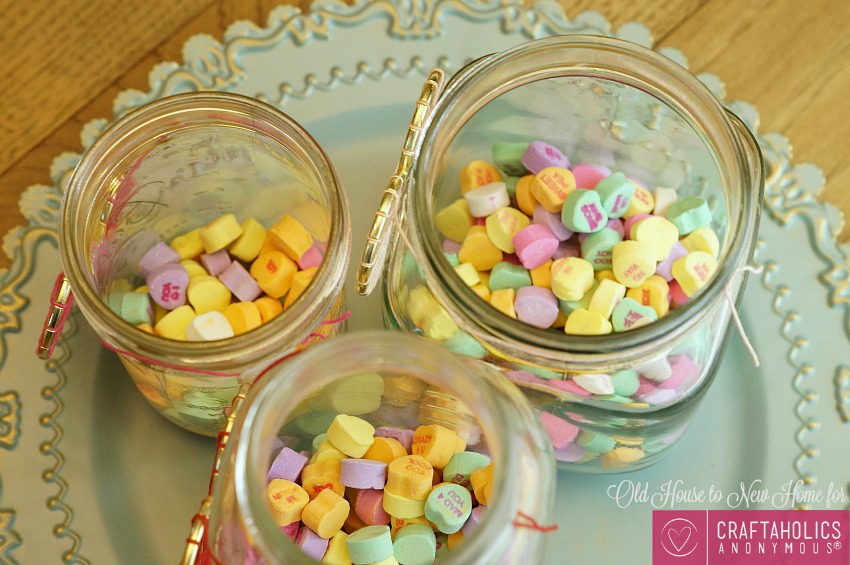 I washed the insides of my mason jars so they would be food safe and then let them dry thoroughly. I then tied the gold hearts around the rim of the mason jar and cut off the excess string. I loved them like this and thought they would look pretty without the candies and maybe filled with some tea light candles, but I was wanting a little more color, so I went ahead and poured the candies in. I needed two 8 oz. bags to fill my jars about 1/3 of the way full.
And that's it! I love how these look sitting on my table! I also love that they look cute from all angles, even when you cannot see the gold heart!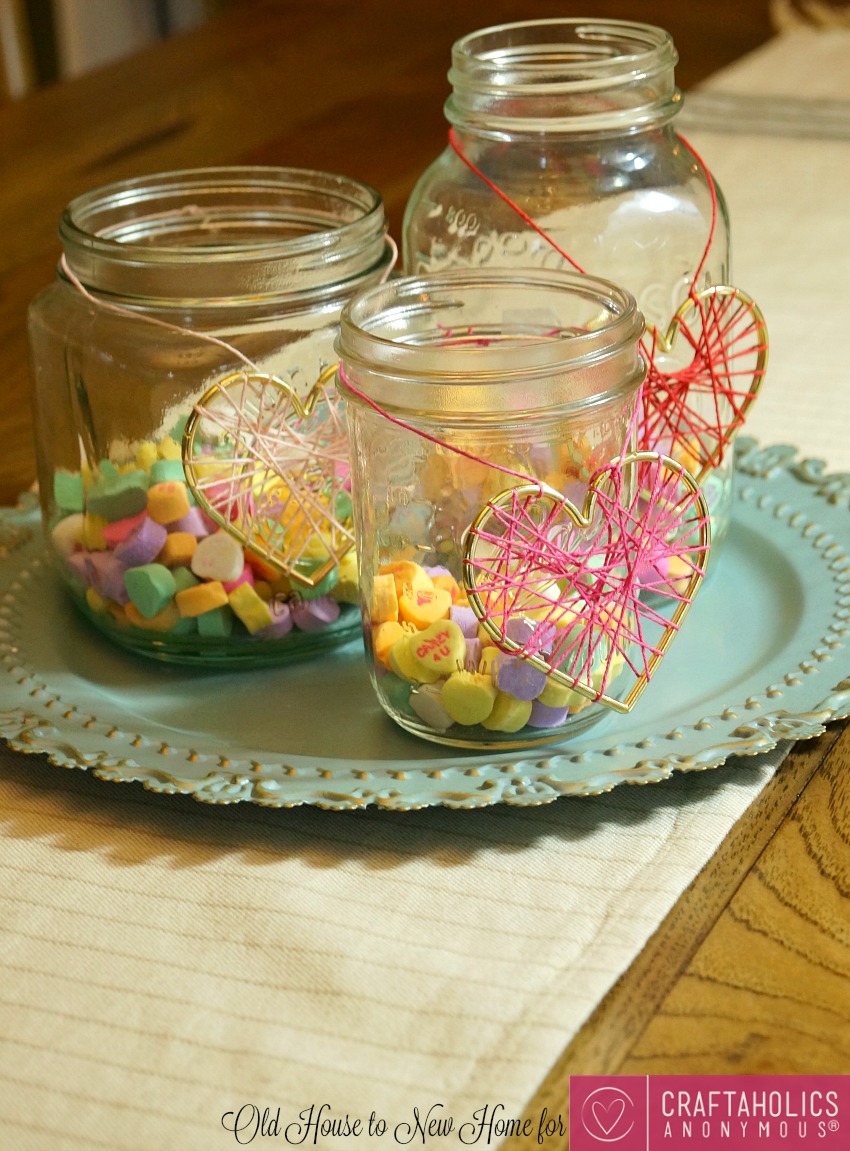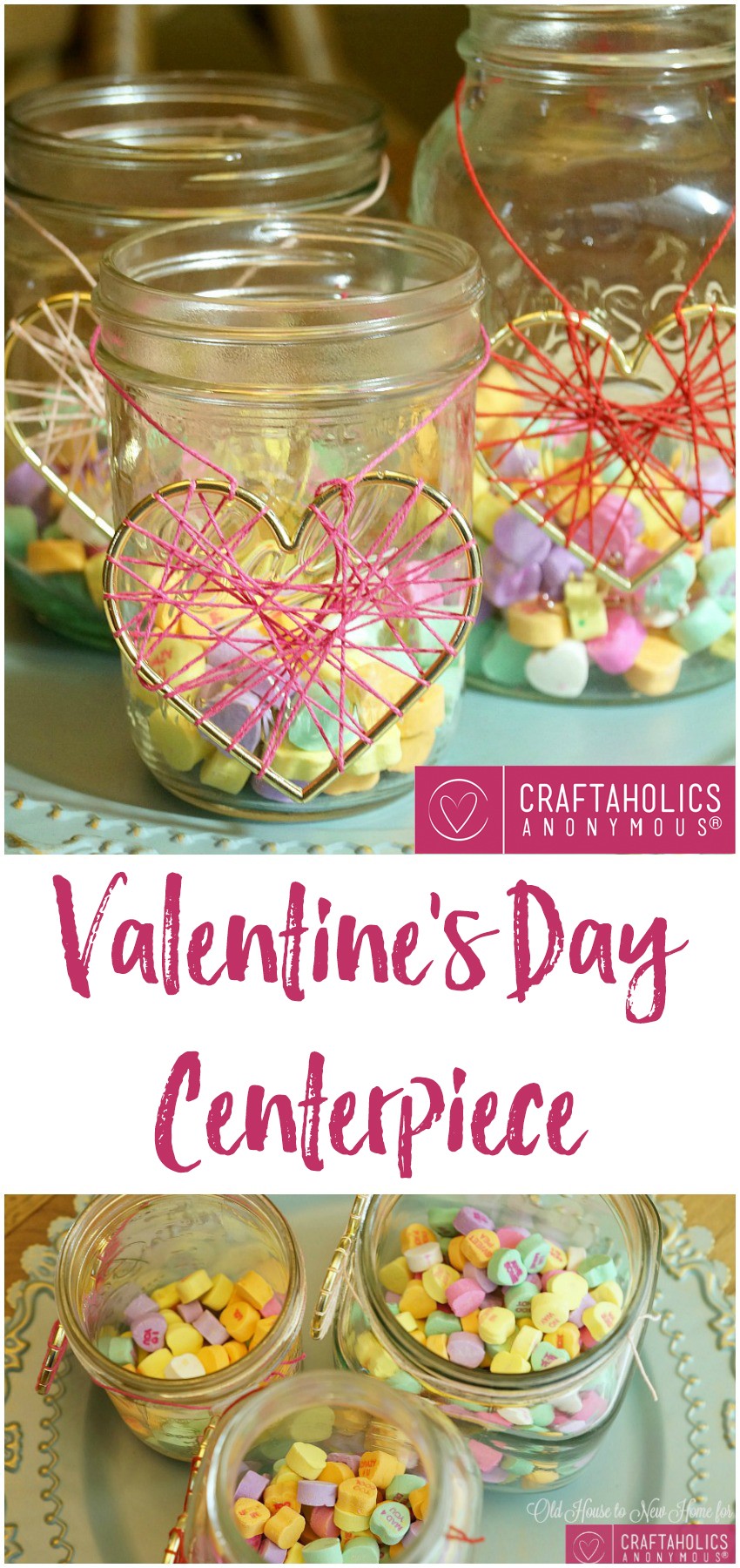 More Valentine's Decor!