Valentine's Day will be here before you know it! Amber is here sharing a fun Valentine Glitter Word Art today. Enjoy! -Linda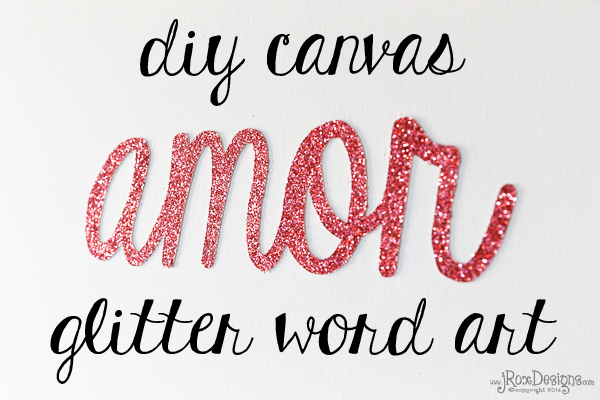 Valentine's Day will be here soon and I thought I would surprise my hubby with a fun little project for our master bedroom that also has a lot of meaning to us.  The phrase "Amor Vincit Omnia" or "Omnia Vincit Amor" means "Love Conquers All" in Latin.  It is kind of our little moto as a couple and we even have it engraved inside our wedding rings.  No matter what as long as we have love we can get through whatever life throws at us!  So what better way to celebrate than a little daily reminder mixed with some glitter?  Yepp, I love me some glitter!
Glitter Word Art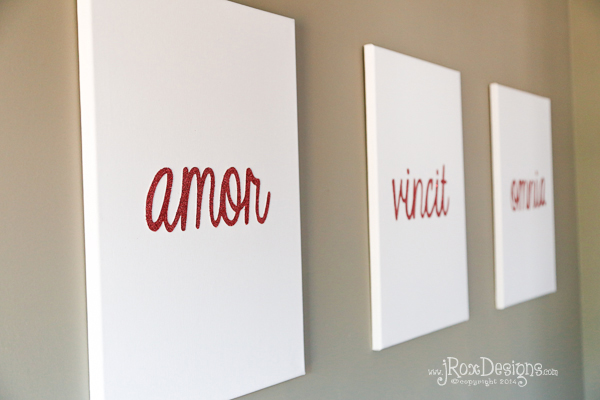 Materials:
Canvas (Any size you would like!)
Glitter Scrapbook Paper (Can be found at your local craft store in almost any color)
Scissors and/or Exact-O Knife
Craft Glue
The majority of time with this easy craft is making a stencil of your text that you want to use.  You could easily draw out your text free handed and then cut it out and it would save you the extra step, but I love the flexibility of being able to control my design with not only the font but the overall shape and size as well ahead of time.  It gives you the opportunity to make sure you love your design before you even begin.  I started in an art program and created a template the same size as my canvases.  I scrolled through trusty arsenal of hundreds of fonts until I found one that I liked the overall shape of.  Then I scaled the words until I liked the size in proportion to the canvas size and printed off each word on a separate piece of paper.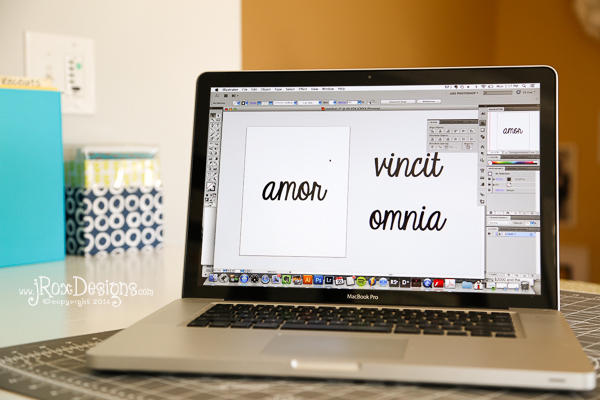 Once they were printed I cut out each word around the outline.  (I switched the font to outlines only just to save printer ink!)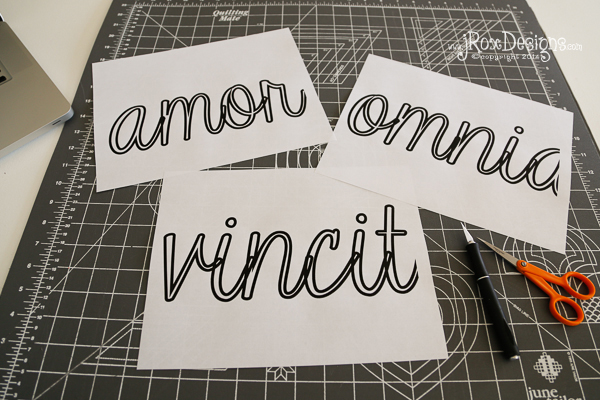 I used a combination of small scissors and an exact-o knife in order to cut out all of the interior pieces.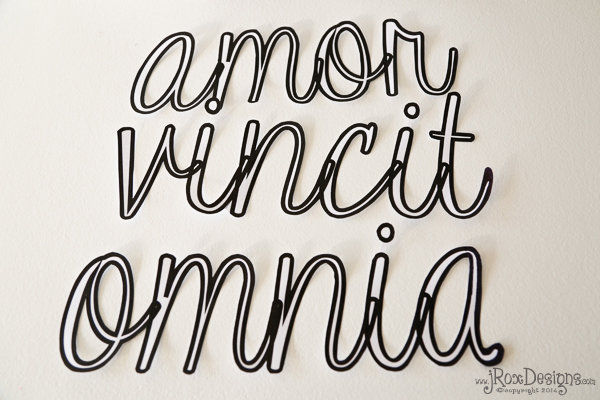 Once they were all cut I placed them back on the canvases just to make sure I still liked the size.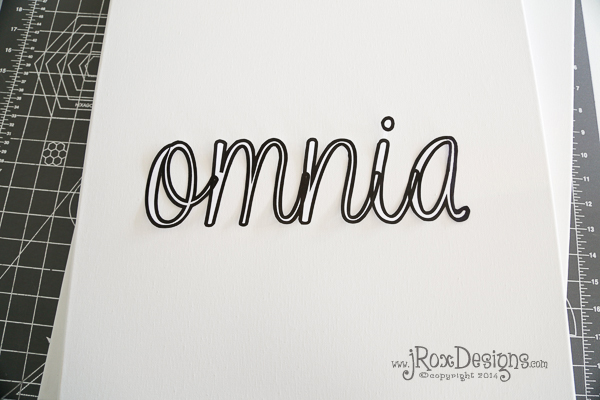 Then I placed each of the words upside down on the back of the glitter paper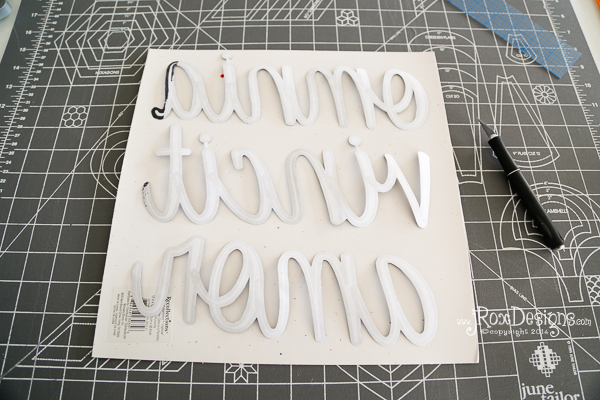 To keep them from sliding I used a tiny piece of tape here or there just to hold them down and then traced around each stencil with a pencil.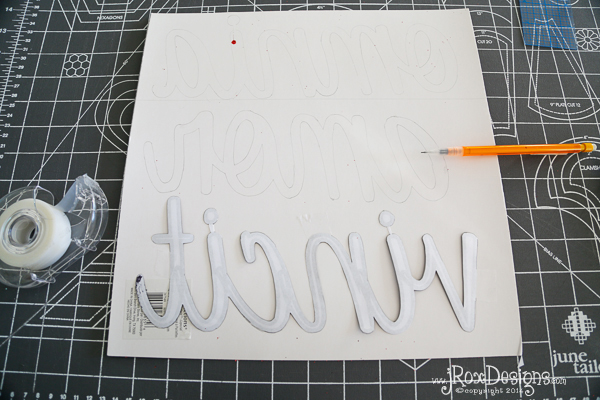 Then it was time to cut!  I started with scissors but found I was making a HUGE mess so I jumped to using my Exact-O knife.  I know they can be tricky sometimes to cut around the curves but if you have a steady hand it's worth it!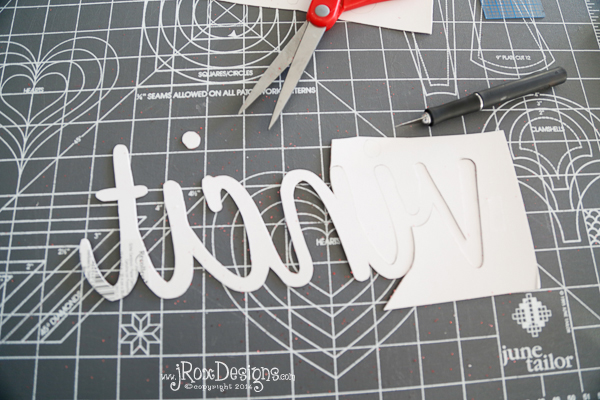 Once they are cut it's time to glue.  I used my stencil to mark the center of the word and then measured the center of the canvas.  I made two or three small dots with my pencil as reference marks so I knew where to place my glitter letters.  I then used craft glue to the back of the words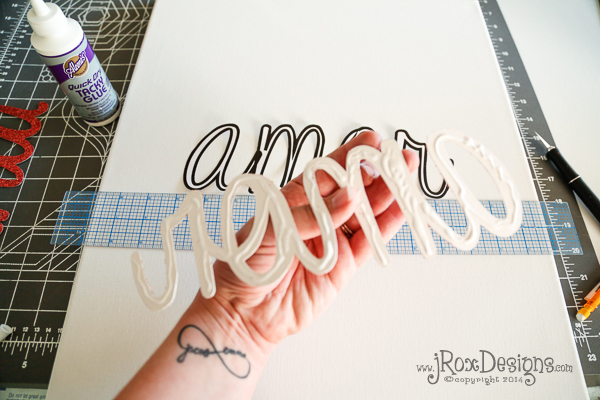 and pressed down across the entire word to make sure it was fully adhered to the canvas.  Once the words were placed I let them sit until the glue was completely dry and they were ready to hang.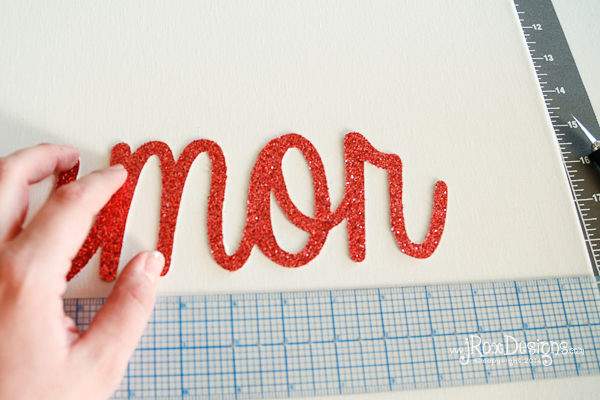 I love how it turned out!  Pretty fun and glittery to celebrate Valentine's Day.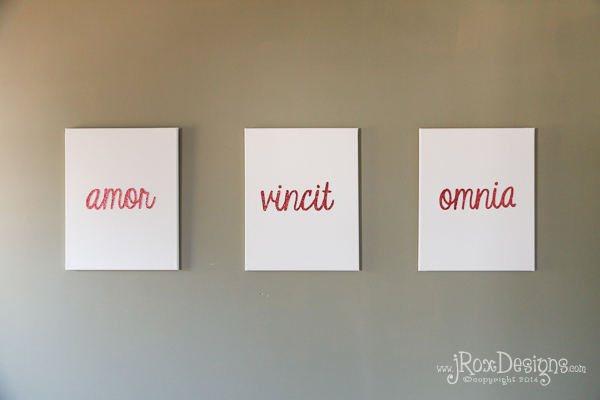 Our master bedroom still needs a BIG makeover (I'm still rocking the original horrible paint job of the previous home owners) and while I know it will look good with the ideas I have in store after a new paint job hubby is having a hard time seeing it at the moment.  I may have to sub out more "manly" colored words for our permanent decor.  What do you think?  Could you get away with red glitter letters in your master bedroom??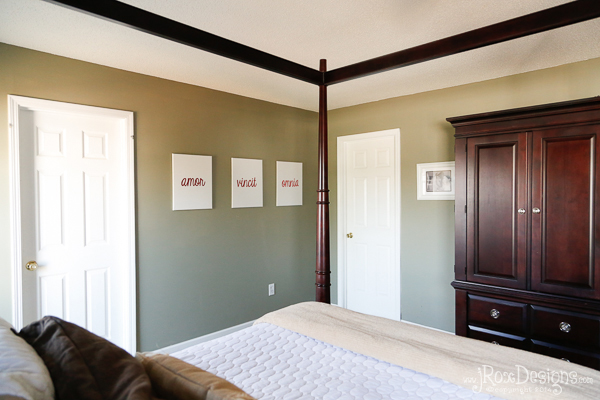 Happy Crafting!
Amber
New here? Follow along to get daily craft inspiration and tutorials! Oh, and lots of awesome giveaways. 
Pinterest // Facebook // Twitter // Instagram