As the weather cools, my mind turns to cozy clothes! Jess from If Only They Would Nap here, with a super quick and easy infinity scarf tutorial that's perfect for flannel fabric. Stay warm and add a stylish accessory to your fall/winter wardrobe!
15 Minute Infinity Scarf
Supplies:
woven fabric of choice 74in x 22in — you can alter this size as you wish, you just want it to be long enough to loop twice around your neck
sewing machine/thread
hand sewing needle
1. Lay your fabric right sides together and sew along the long side with a zig-zag stitch or using a serger.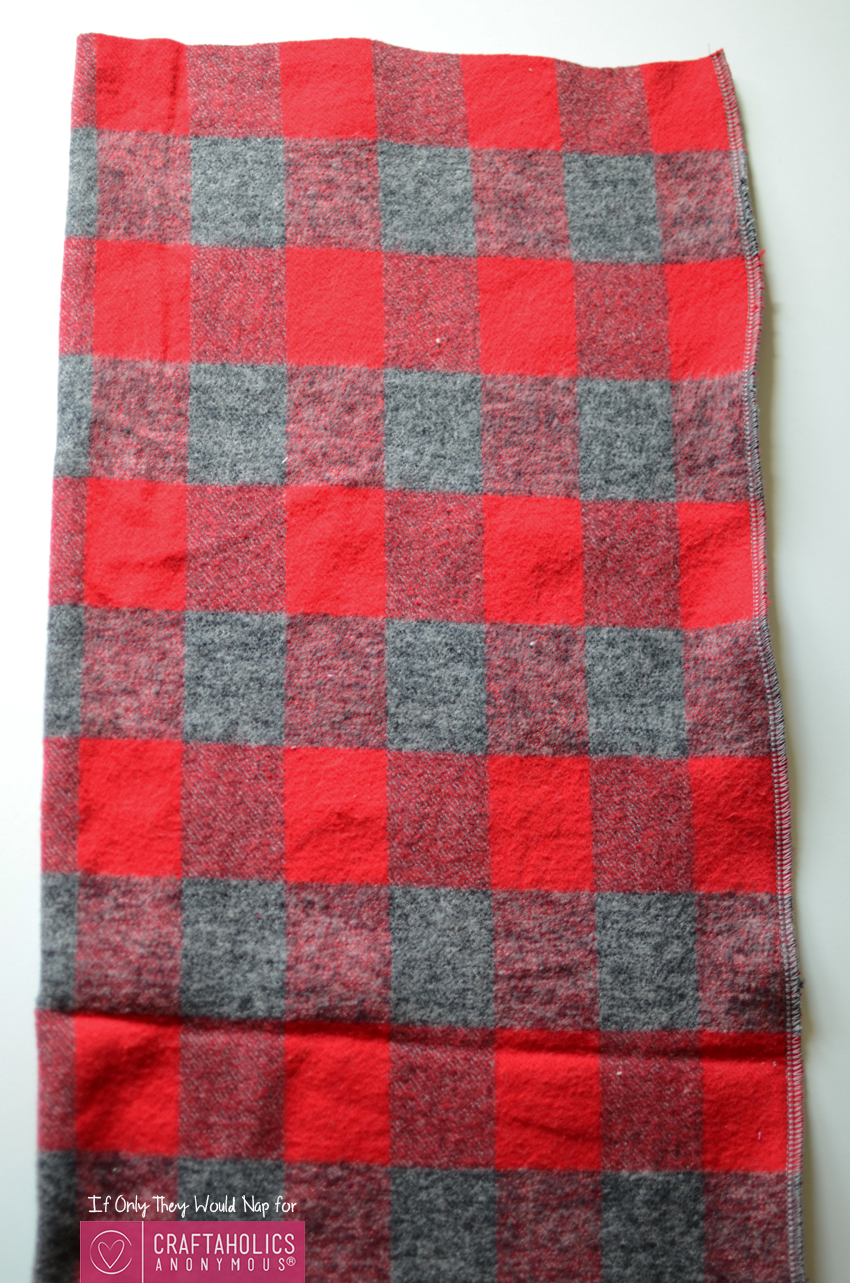 2. Take the two ends and pin the right sides together. Continue to pin together as much as you can – you will NOT be able to pin all around.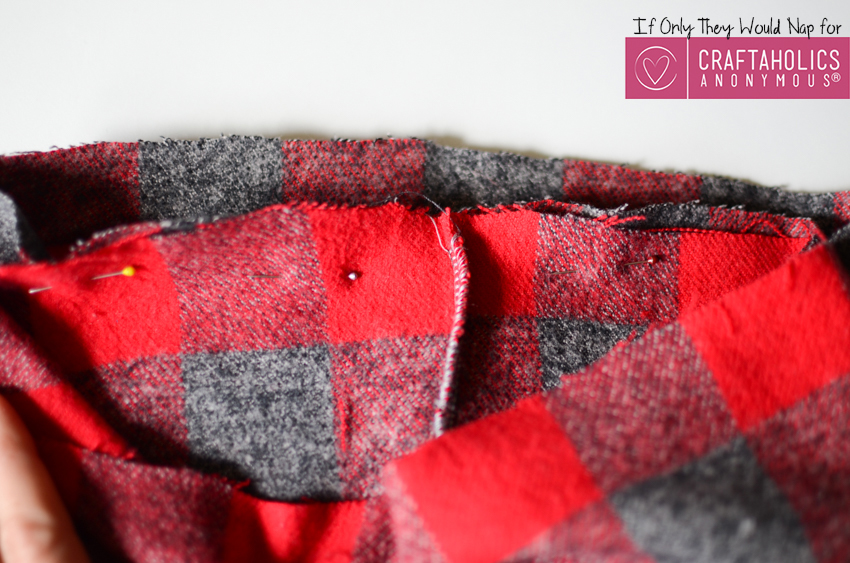 3. Sew the ends together, as far as you can go before it gets too difficult. It will end up looking like the picture below.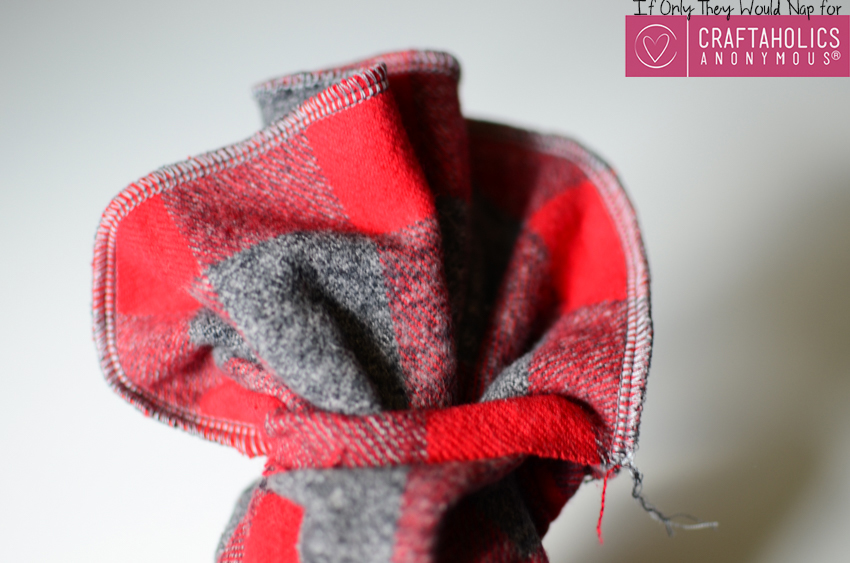 4. Turn the seam into the inside of the scarf and hand sew the opening closed.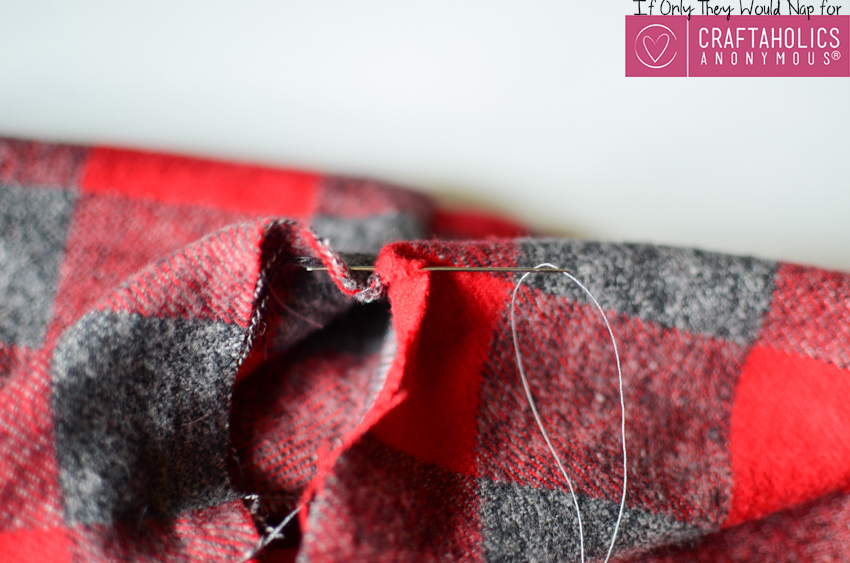 Then rock your new cozy scarf!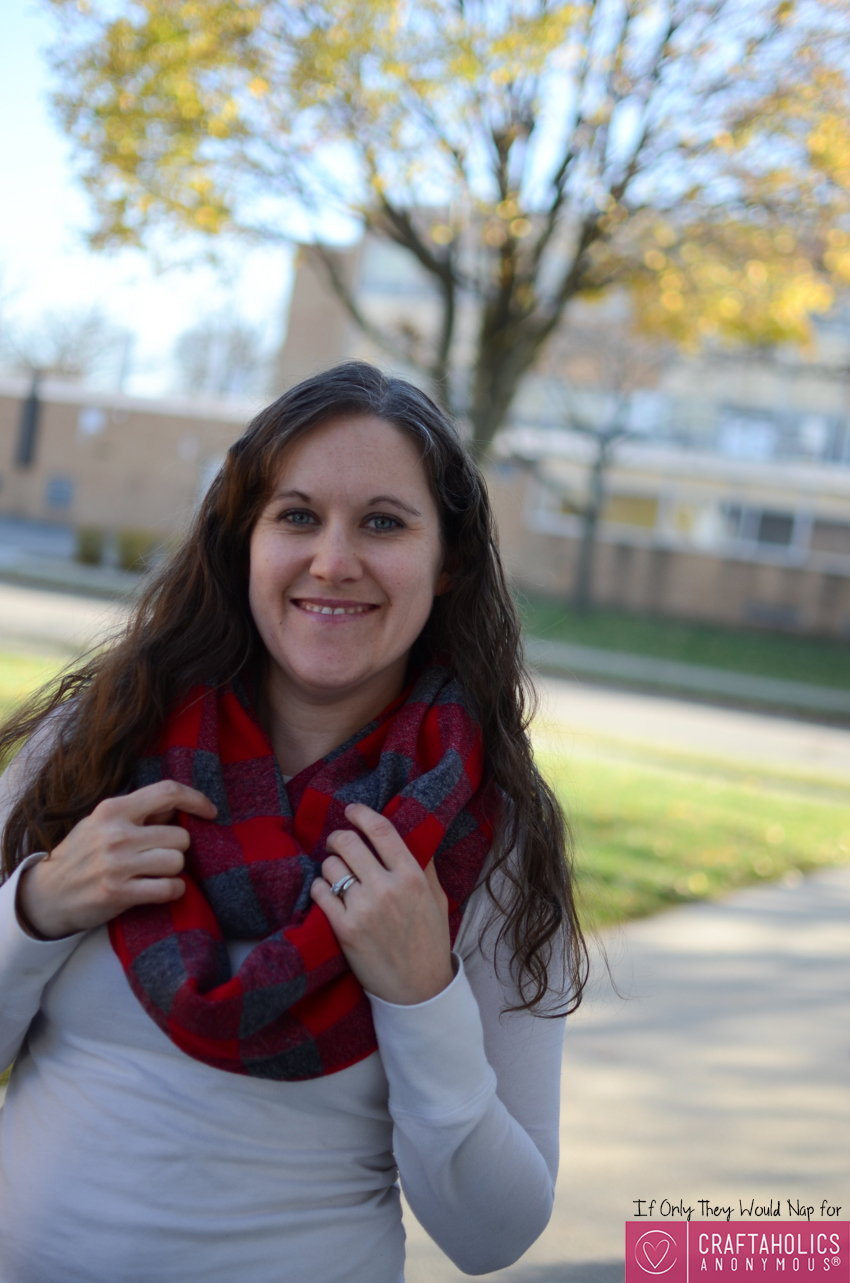 I love how it adds a pop of color to an otherwise kind of boring outfit, but it also keeps you warm on those chilly days.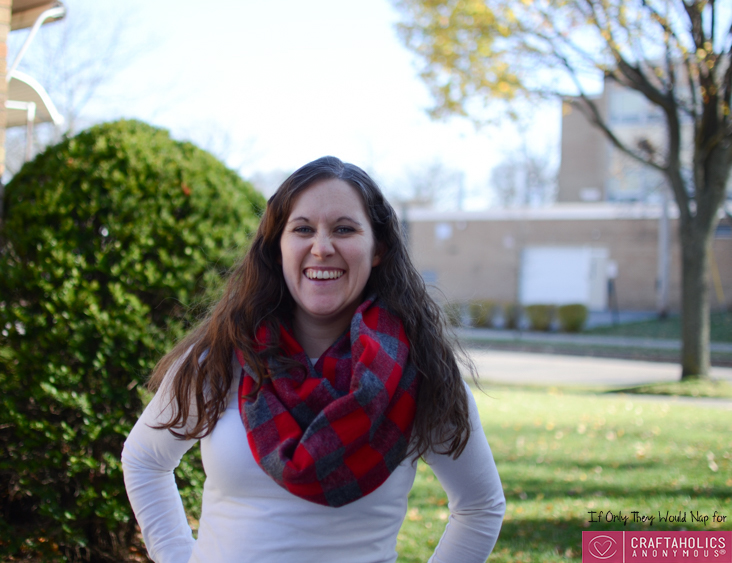 These scarves are perfect for your own closet or for gifts – especially those last minute ones.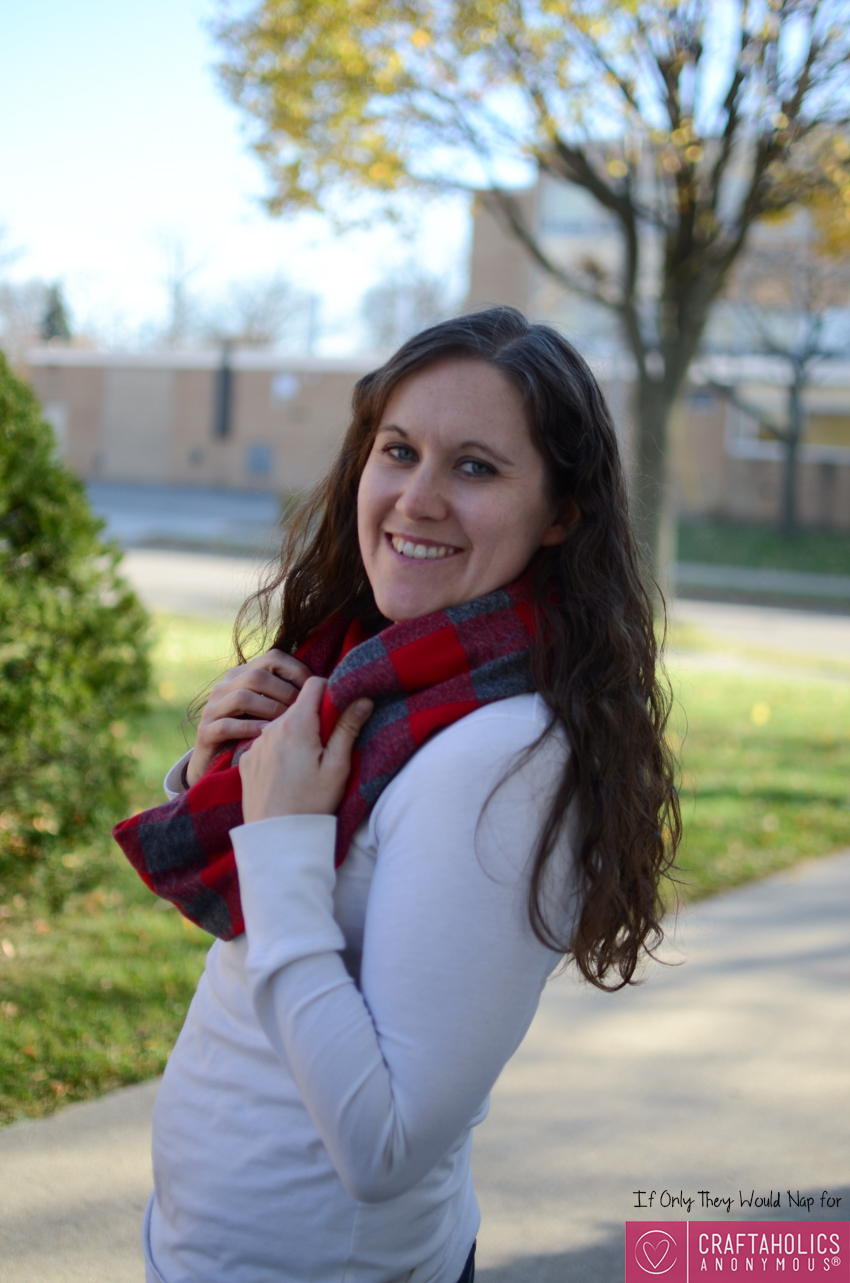 Change this up for any season simply by using a different fabric, and they're such a quick sew that you can have one for every day of the week!
Happy sewing, friends!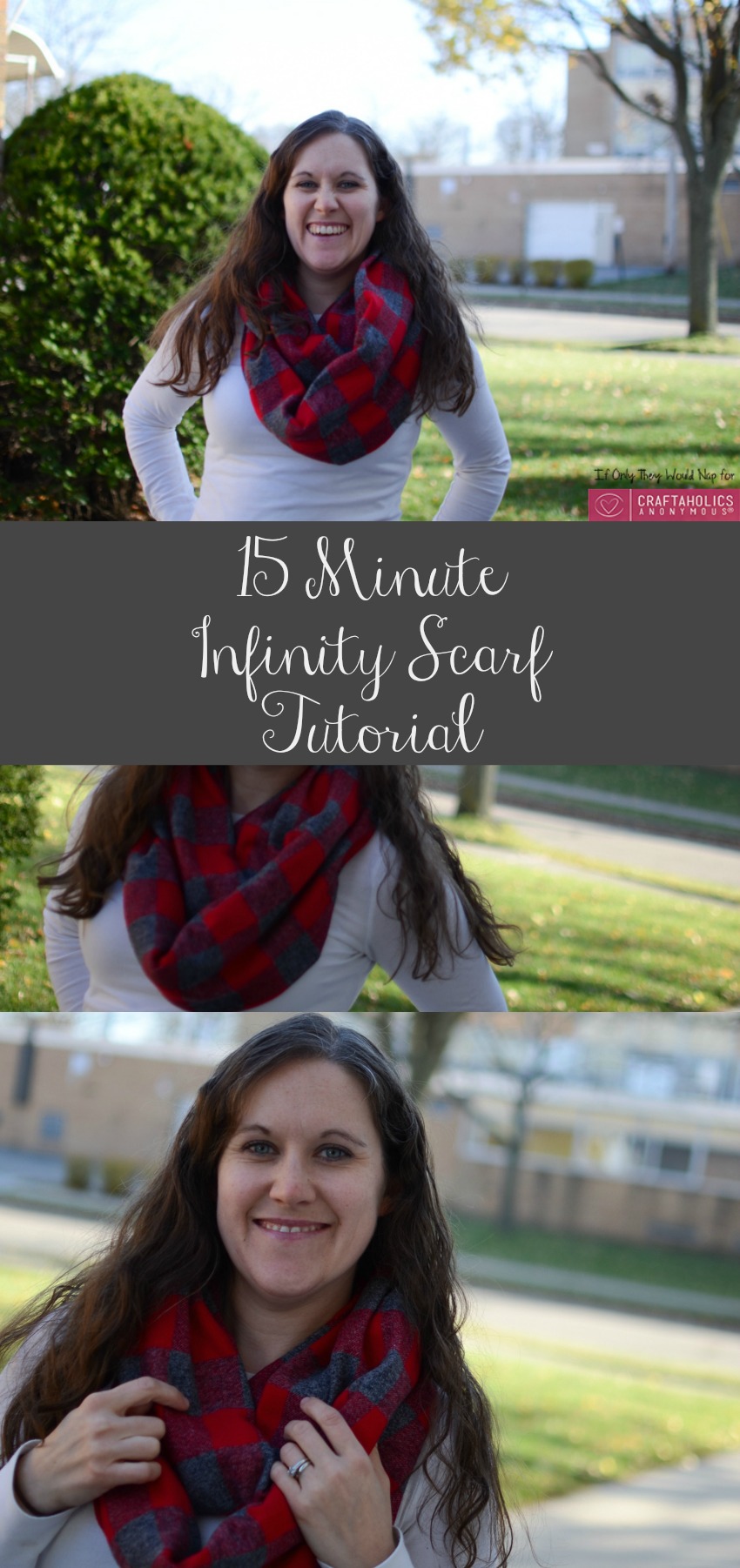 More Scarf Tutorials!