Candy Hearts Printable
Hey guys – It's Aki again from Minted Strawberry. I love candy hearts – the very image of them reminds me strongly that Valentines is near. There's a ton of Valentines Day inspiration out there, but here's a REALLY easy one for you guys – a printable of candy hearts with different messages that you can use to decorate straws, Valentine boxes, put in lunch boxes, party picks and what-have-yous. You can decorate almost all of your Valentine table with this Free Valentine's Day printable – isn't that super easy?!
How to Make Candy Heart Straws for Valentine's Day
Supplies: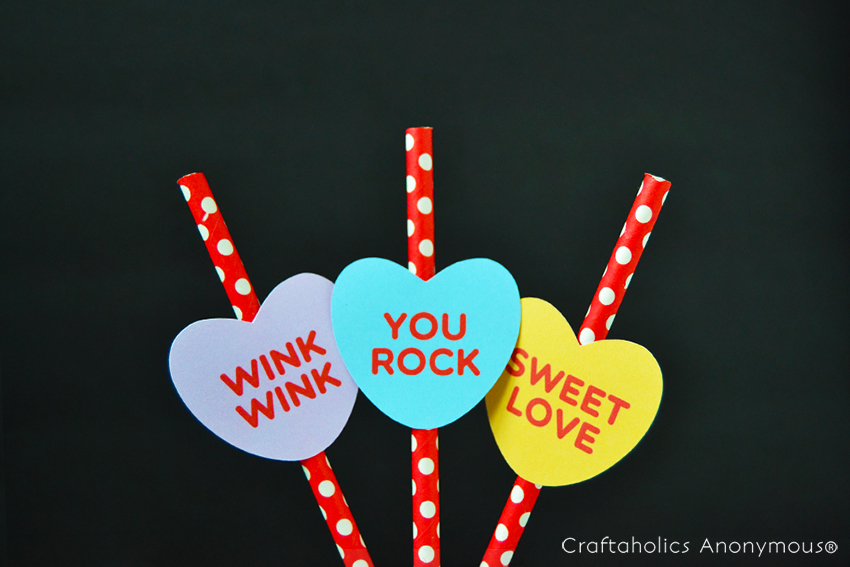 It's super easy to make the straws – just cut your printable out, or use your Silhouette machine to cut them out, and then adhere to your paper straws with a hot glue gun. You can choose to have the backside be covered with another candy heart or leave it as is.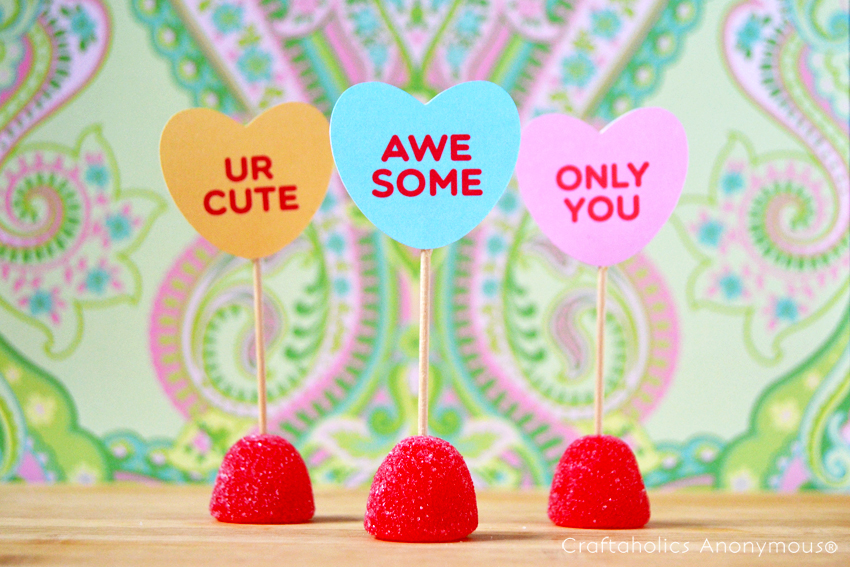 You can also use the Conversation Hearts printable as food picks, candy kabob picks and even cupcake toppers! Using the same construction as the paper straws, just adhere them to toothpicks or skewers with a hot glue gun and you are ready to party.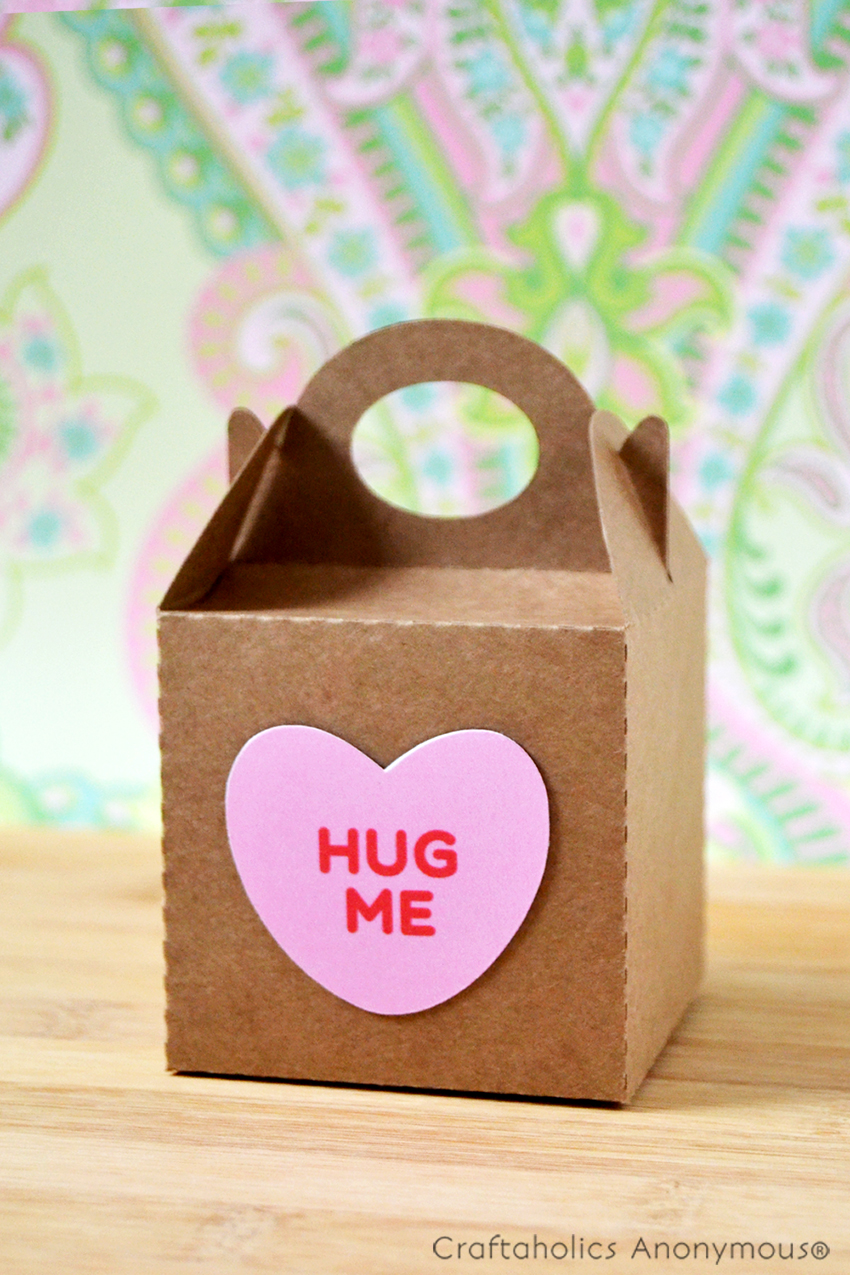 Lastly, you can use them to decorate party boxes, loot bags and the like. Hopefully you enjoy this printable! Don't forget to visit Minted Strawberry for more printables and other DIY.
Happy crafting!
 More Valentine's Day Crafts:

Fruit Valentine Printable Tags || Love this Healthy Valentine option!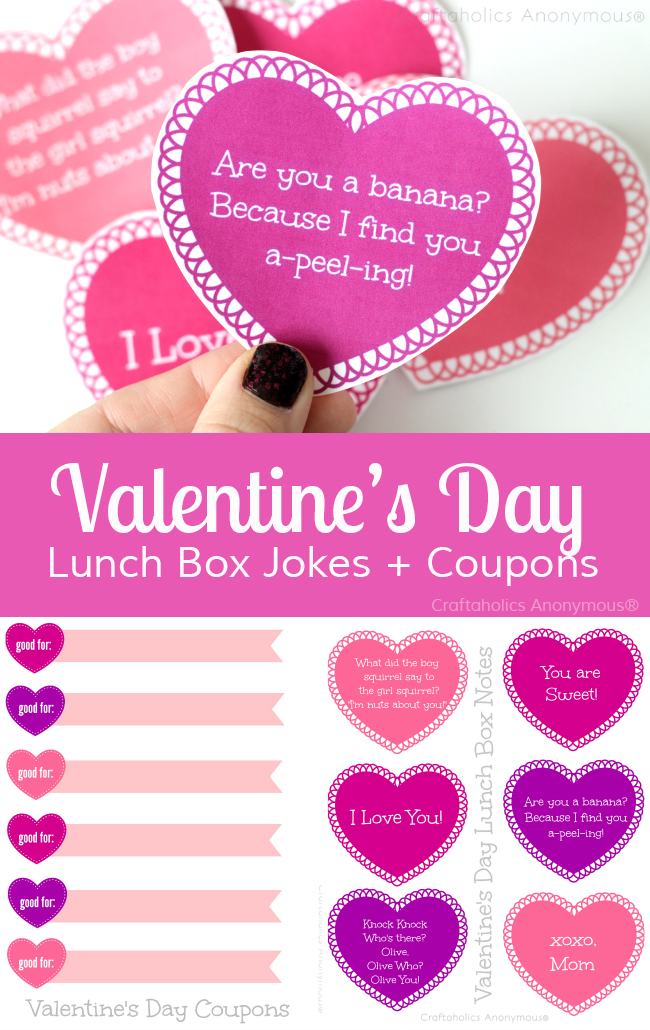 Valentine's Day Lunch Box Jokes And Coupons Printable || Show your kids some love while they are at school!