Oh my word, this Cranberry Salsa recipe from Stephanie looks AMAZING! I love salsa…I am so making this! enjoy! -Linda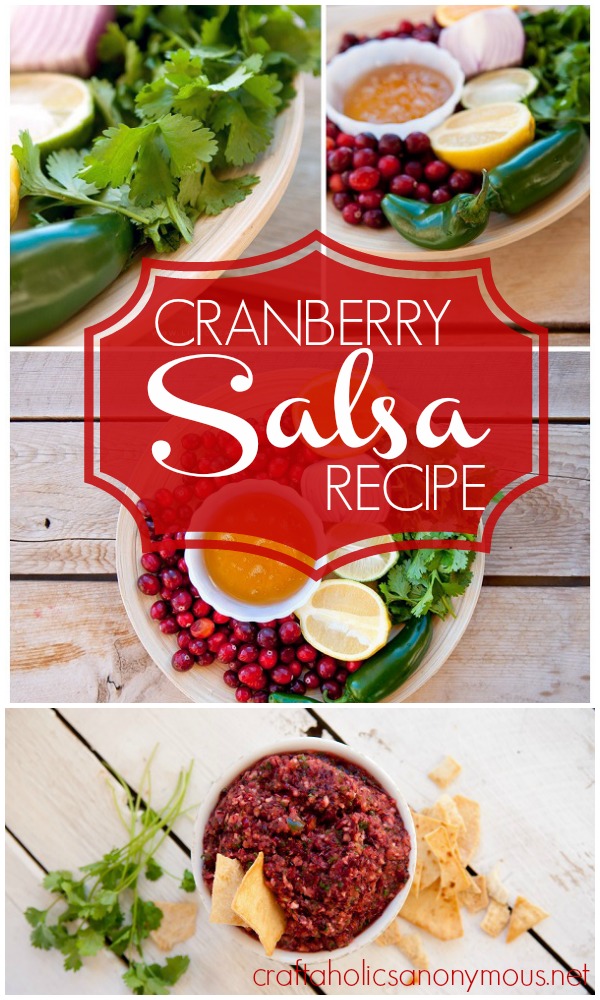 Cranberry Salsa Recipe
It was once common to write recipes on cards, or cut them straight out of the magazine. Now in the world of "pinning", I still find myself going to some of those original recipes I plucked up from somewhere because they really are my favorites. This "real food" cranberry salsa recipe is definitely one of those, and I don't even love cranberry!
I am not sure where I originally found this recipe, but the combination of ingredients really makes for a great salsa. Pair it with chips or a main course, and its divine!
You will definitely want to copy or pin it this recipe! It is so easy and so delicious! Using real food ingredients, it is also a healthy dish.
The best thing about it is, it's a "dump" recipe…just dump everything in your food processor, and you are done!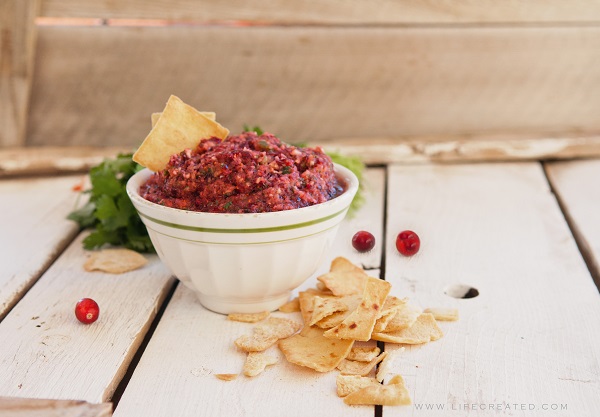 Real Cranberry Salsa Recipe
2-3 cups of fresh cranberries (you may use frozen cranberries, if you like)
1 tbs orange juice
1-2 tbs fresh lime juice
1-2 tbs fresh lemon juice
1/2 cup honey
1/2 cup cilantro
1/2 small purple onion
2 large jalepenos (seeds removed)
pinch of salt
Instructions: Blend everything in a food processor until evenly chopped. Refrigerate for several hours and serve.
I love mine with pita chips or tortilla chips!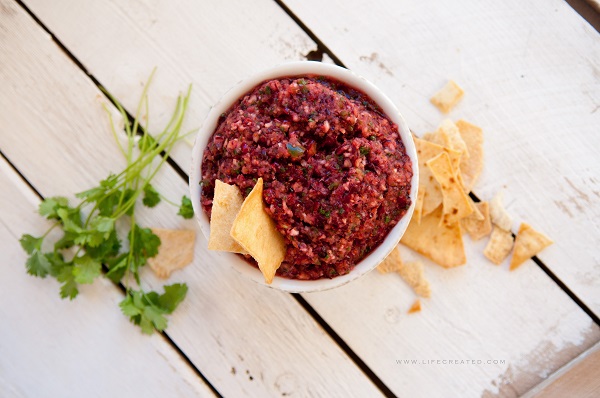 This would make a fun appetizer on Thanksgiving day while guests wait for the feast!

I'm putting this Cranberry Salsa recipe on our Turkey Day menu right now. Yum!
Have you tried Fresh Cranberry Salsa before?
More Thanksgiving Recipes: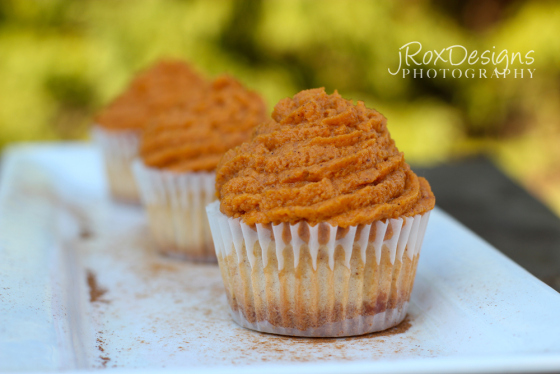 Pumpkin Pie Cupcakes Recipe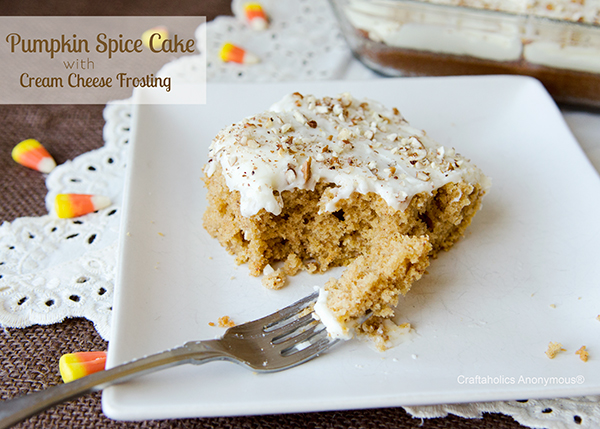 Pumpkin Spice Cake with Cream Cheese Frosting
Looking for Crafting Inspiration? Follow us on Pinterest!
I am a mom who loves photography, crafting and anything handmade! I blog about crafting with family in mind, throughout the home and kitchen. I enjoy spending time with family and getting creative.
Latest posts by Stephanie (see all)