Stephanie shares how to make Party Poppers with us today! This quick craft is perfect for your New Year's Eve celebration tonight! Enjoy! -Linda
Making homemade party poppers is easy and fun! Include the kids, because they will love it and it can help them with fine motor skills. It can also help the process go much faster, and make them feel involved with the party!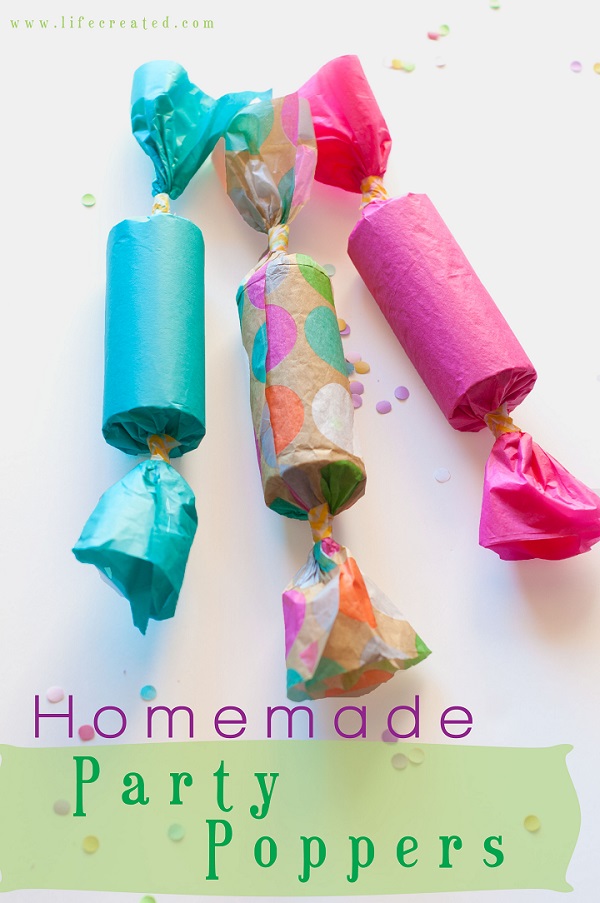 How to Make Party Poppers Tutorial
Party poppers are great for giving your guests at a party a fun surprise! Consider using them for your New Years party, a gender reveal party, or at an engagement/wedding celebration.
Supplies:
tissue paper
toilet paper rolls
washi tape or string/ribbon
candy and confetti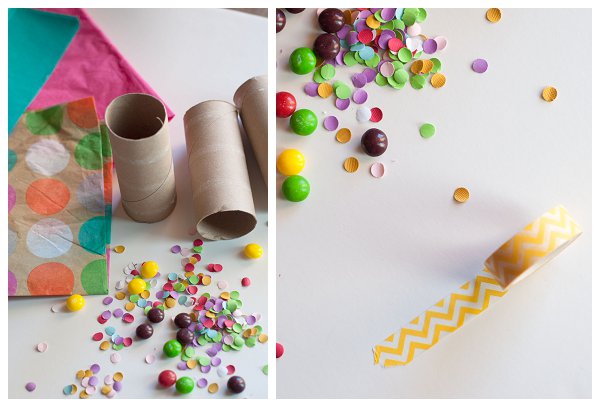 Measure your tissue paper to be about 10-12 inches wide. Toilet paper rolls are about 4 inches long.
Lay your roll onto the tissue paper at one end and begin rolling.
Gather the end on one side, and twist.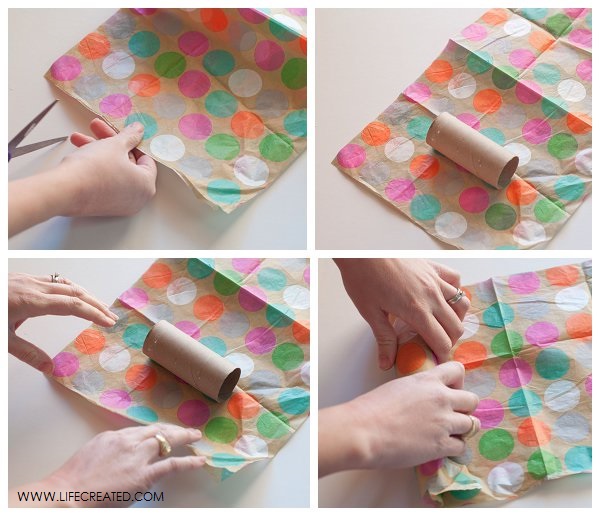 Secure with washi tape or string, and fill the other end with the treats or confetti.
Small treats such as candies, confetti, printed messages, jokes, trinkets are all things that would fit.
Secure the second end with wahi tape and you are done!
When it is time to open them, grab both ends and pull hard! Kids will love being surprised with what things fly out!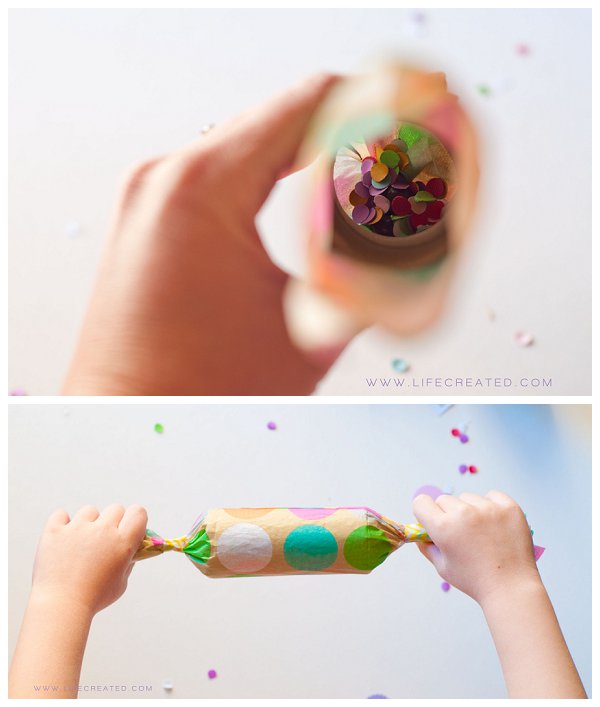 I love this idea for a gender reveal…fill the inside with boy or girl colors/message to surprise family and friends.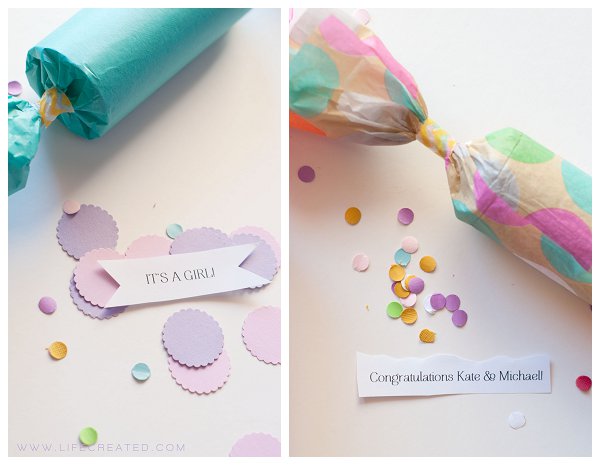 I hope you have fun making party poppers of your own!
 What crafts did you make for New Year's Eve?
Today is the last day to apply for the 2014 Creative Team! Click here to apply!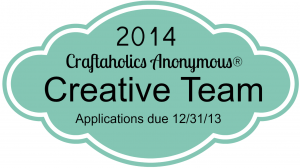 Follow Craftaholics Anonymous® on Pinterest!
I am a mom who loves photography, crafting and anything handmade! I blog about crafting with family in mind, throughout the home and kitchen. I enjoy spending time with family and getting creative.
Latest posts by Stephanie (see all)