I love that fall is getting closer! These personalized napkin rings from Creative Team member Stephanie will add the perfect touch to your fall tablescape. Enjoy! – Linda
Monogram Napkin Ring Tutorial
Table decor options for the Fall season are numerous, but adding a personal touch can be what sends your table settings over the top!
Making your own napkin rings with a personal monogram is a fun craft, and you can even involve your kids. Let them make their own ring to have around their own napkin!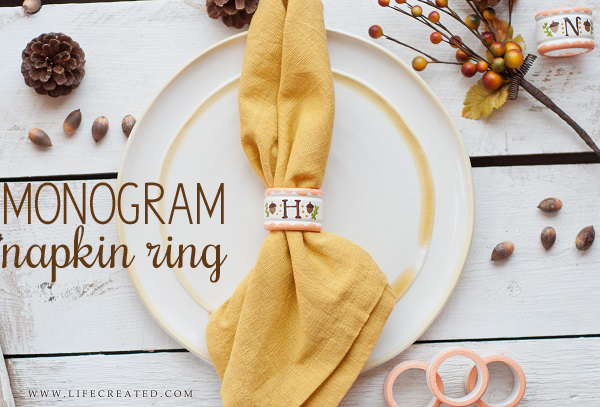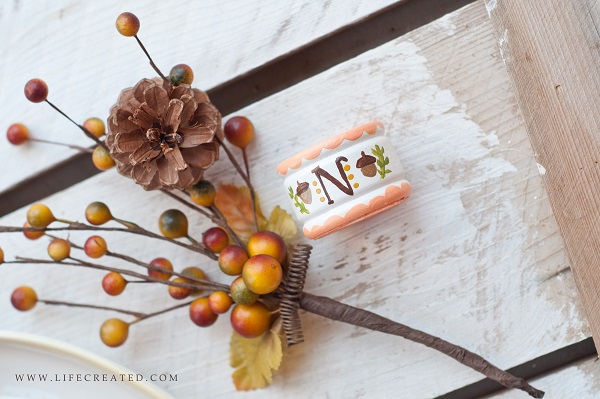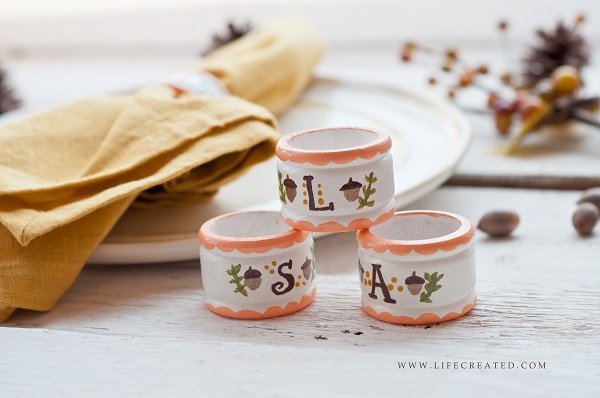 Here are some steps I did to make some Fall themed napkin rings using some not-so-traditional colors: peach, gold and brown.
I am not a painter at all, so I broke this down into steps that I hope help you.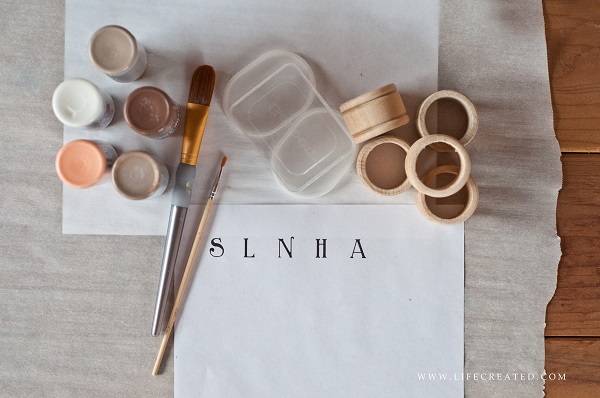 For this craft I used acrylic paint, good paint brush and wooden rings I found at the craft store. You may also need a small piece of sand papers to smooth your ring before painting.
After sanding, I painted 2 coats of white.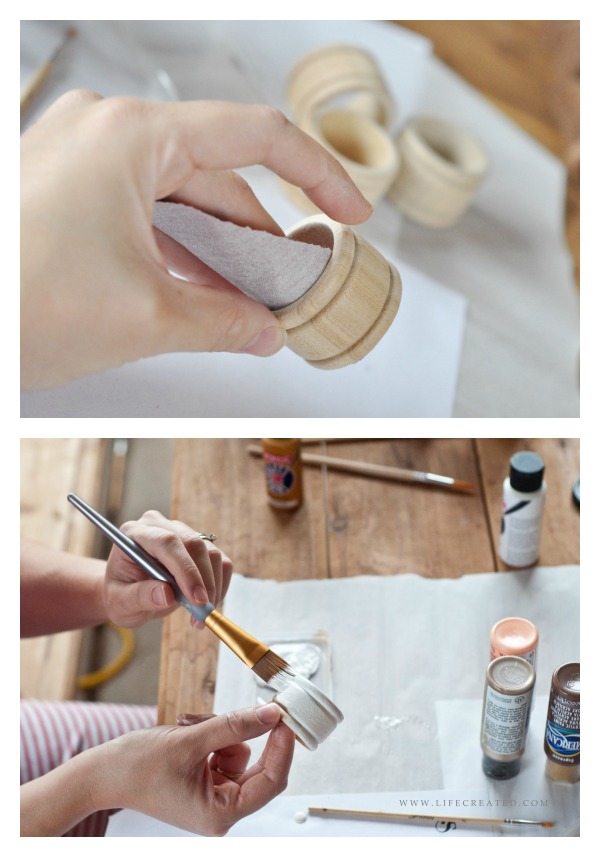 Once dried, I began practicing my lettering I had in mind. If it helps, print out the letters in a font you like so that you can look at it for reference while you paint.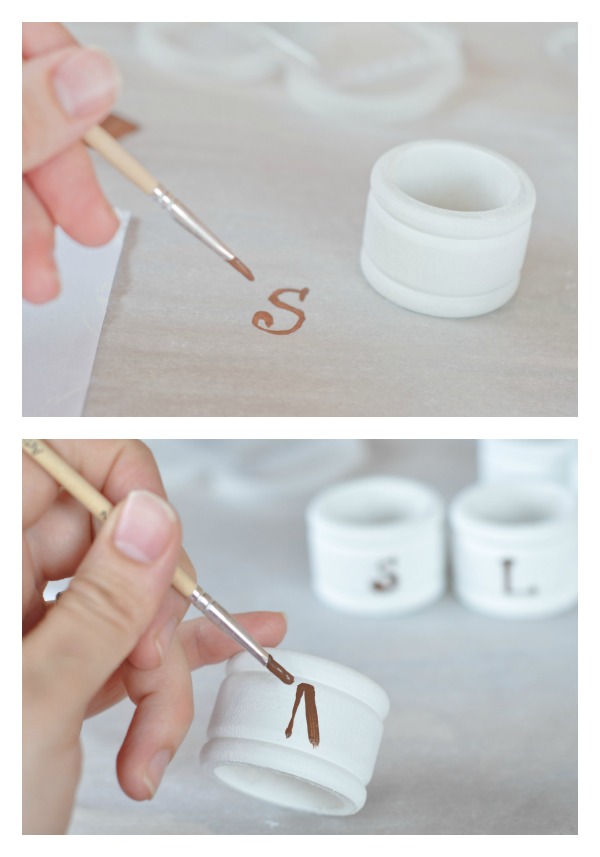 Once the letter was painted and dried, I started to add embellishments…first little acorns.
I painted the acorn with a bronze-gold paint and then painted the cap on top with dark brown.
To paint the cap on, I started with a line, and added a little bump and stem.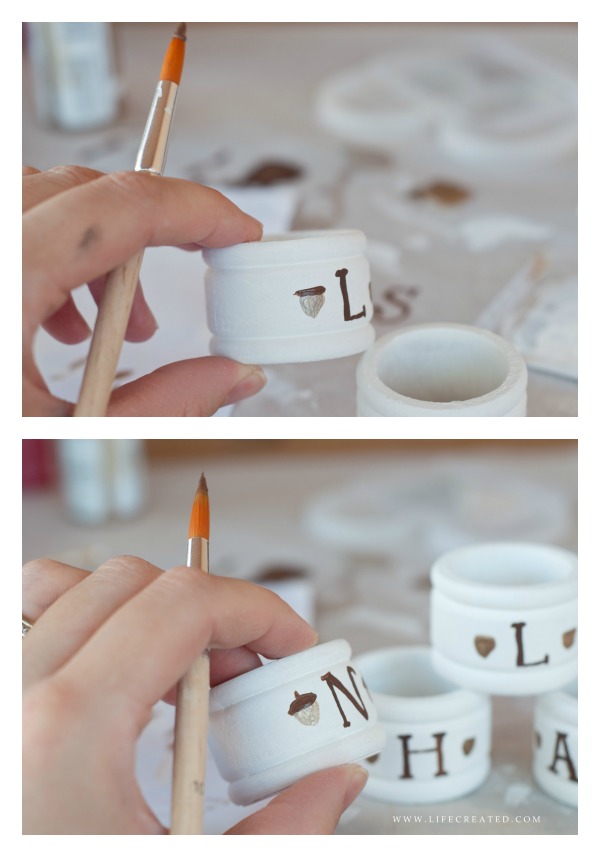 Once the acorns were done, I added peach-colored scalloped edging on the top and bottom. Make the scallop shape, and then fill it in.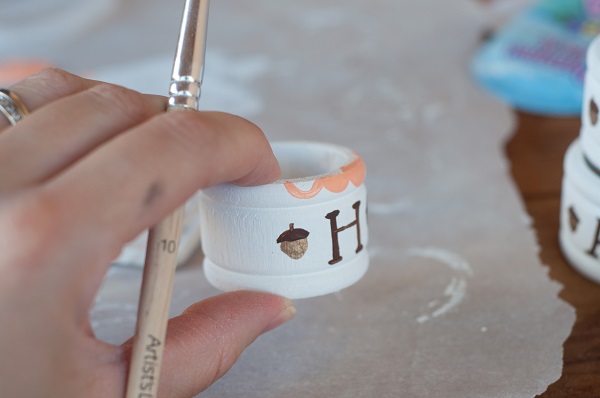 Next, I added a few mustard colored dots for detail, and then a green stem on either side of the acorns.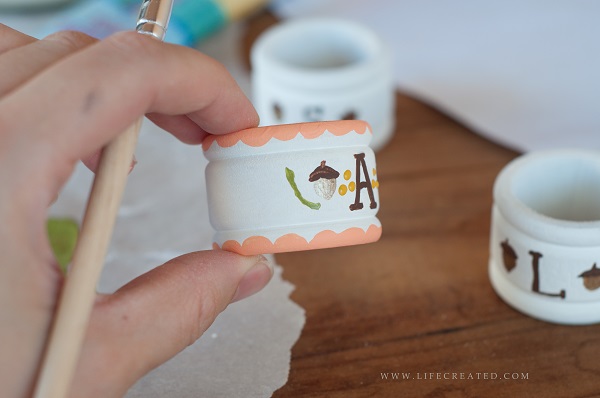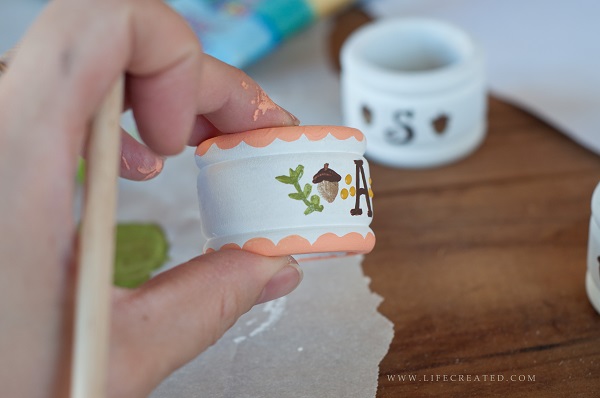 Let it dry, and then spray with a clear sealer.
I hope you enjoyed these napkin rings and decide to make some of your own!
I am a mom who loves photography, crafting and anything handmade! I blog about crafting with family in mind, throughout the home and kitchen. I enjoy spending time with family and getting creative.
Latest posts by Stephanie (see all)