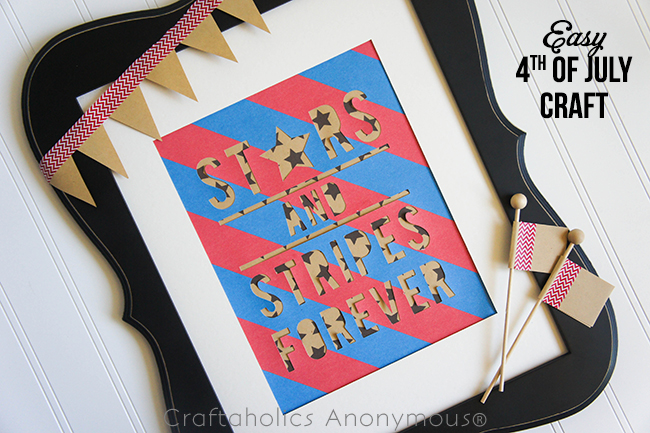 Easy 4th of July Craft
By: Erin
Hello, Friends! I get way too excited about every holiday. As soon as one passes, I start planning for the next…but I look forward to the 4th of July all year round. I think the spirit of the holiday is something that Americans can always celebrate. I created this cute and EASY Stars and Stripes Forever Craft because it's cute enough to keep in my home all the time. It took me minutes to complete and the Silhouette and my printer did most of the work!
The beauty of this project is that you can use any two papers you want…but of course, I am providing you with the two printables I created for this post! If you don't have a Silhouette Digital Cutting tool, you can cut these out with an X-acto Knife. Definitely more time consuming, but still beautiful!
Have a Craft Question? Post it on our Facebook page and get Answers!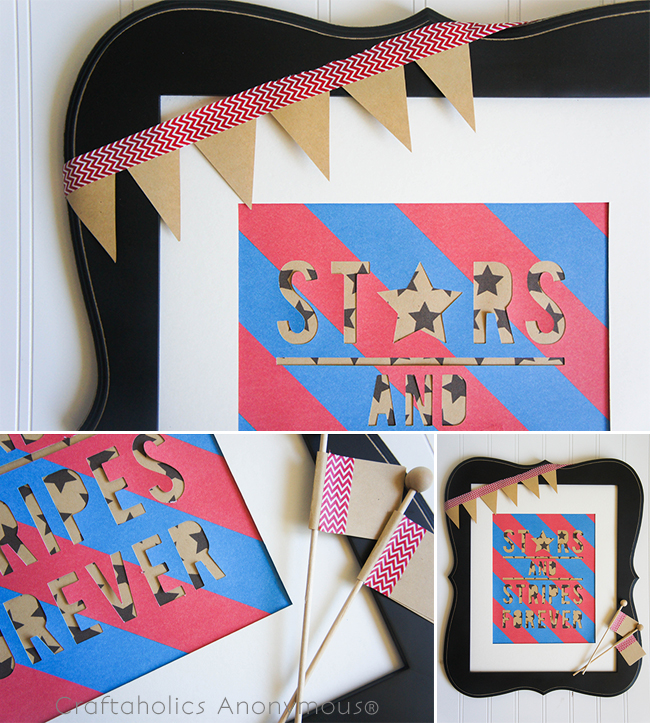 To create this, you will need:
Instructions:
If you choose to use my printable patterns, download the file and then unzip it.
Print out the stripes on white paper and the stars on brown craft paper.
Cut out the printables to be 8X10 inches.
Place the top pattern on the Silhouette cutting mat. Make sure it is really straight! Since you won't be using registration marks, it will cut where you place the paper.
Open my Silhouette file, make adjustments according to your paper size and select CUT.
Glue the back of the paper you just cut to the top of the stars pattern.
Frame and you're done!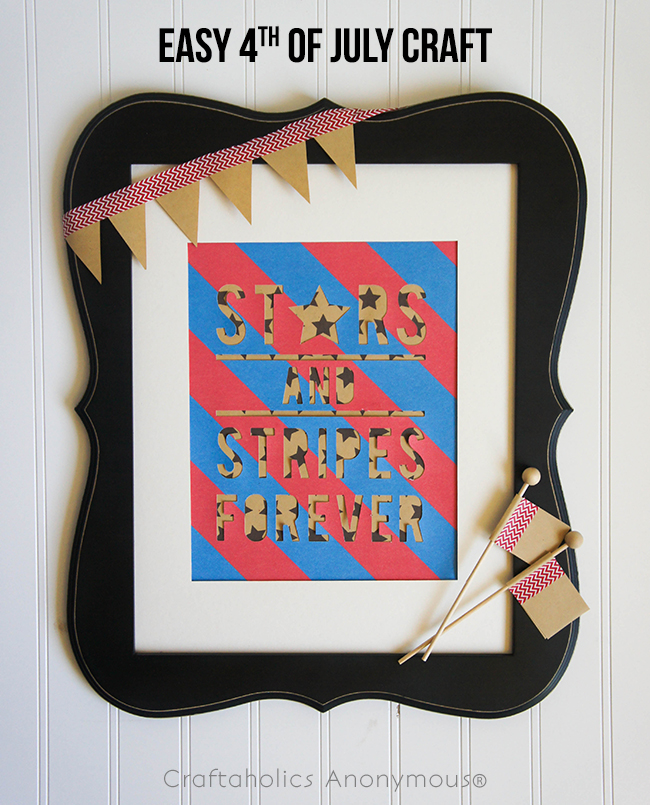 I hope you enjoy this fun and easy craft! Make sure you check out my blog, Strawberry Mommycakes to see more fun and easy Fourth of July craft ideas!
More 4th of July Ideas: