Printable Cupcake Boxes
These individual Printable Cupcake Boxes make the perfect gift! I always look for treat boxes at the store, but I never find any that I really like. Instead, I made my own with a modern fall design. Wouldn't these be so cute for a Thanksgiving treat? I used these to give out my homemade cornbread muffins (not a cupcake, but still yummy!)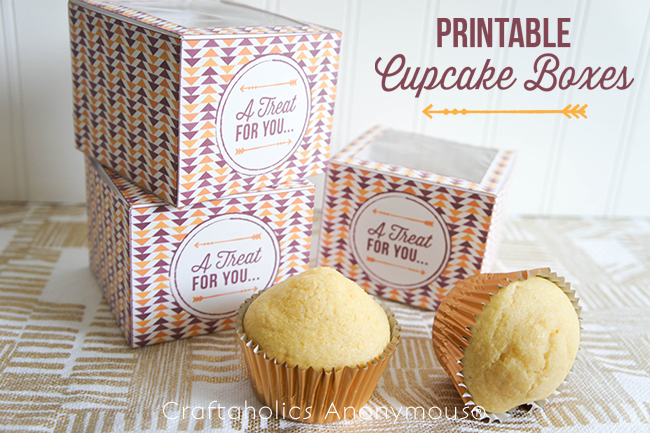 To make these, you'll need: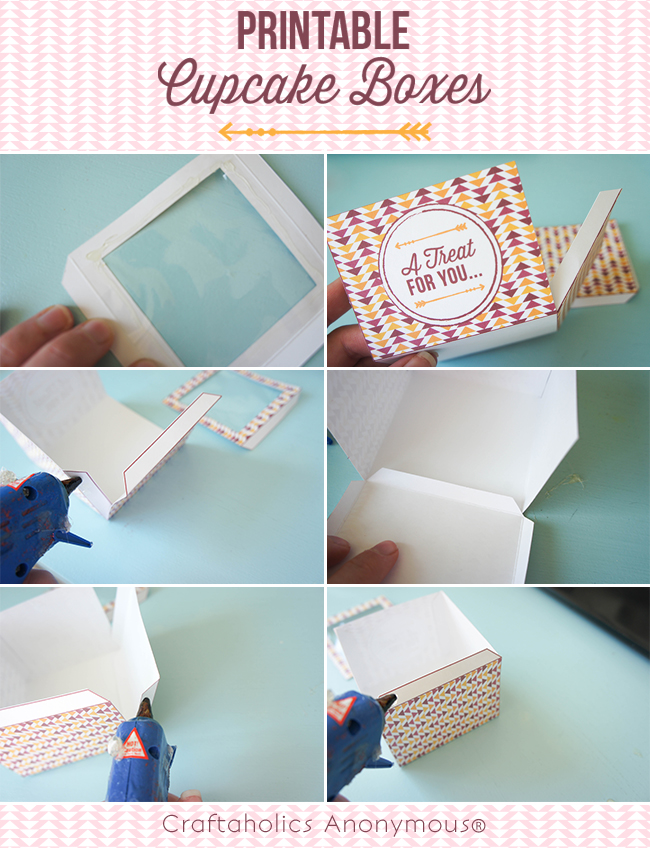 First, download and unzip the files. You'll open the Silhouette files if you have a Silhouette or the PDF if you don't.
Next, you'll print, then cut out the printables.
Cut the cellophane bags into single square sheets (a little over 3″).
Score along the lines and fold to make flaps.
Glue the largest piece first. Glue the flaps to the inside of the box.
Attach the smaller side flap to the bottom of the box.
Next glue the tabs of the piece to the sides.
Attach the top of the box (the part with cellophane to the last flap.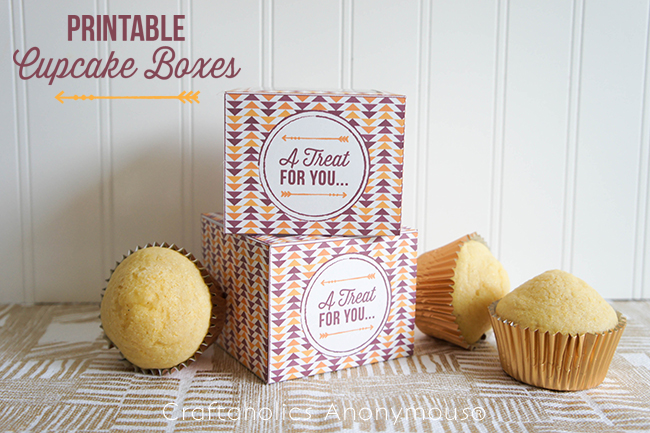 I love the way these turned out! I think they would also be cute wrapped with ribbon or with a cute handwritten tag on top. Make sure you pile on the frosting because these are plenty tall!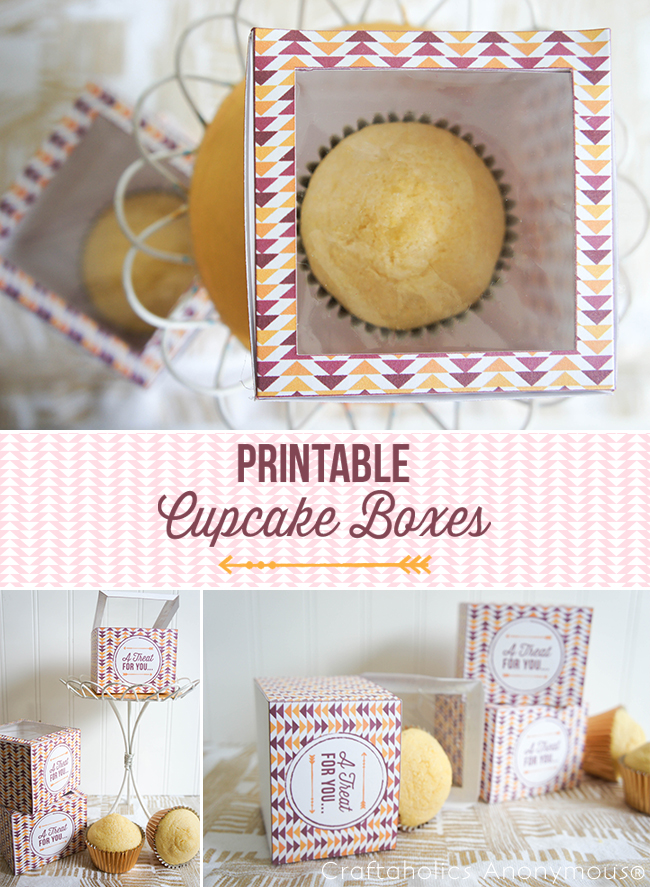 Check out my blog for more gift ideas and free printables!
Need the perfect CupcakeRrecipe to put in the Printable Cupcake Boxes? We recommend these!