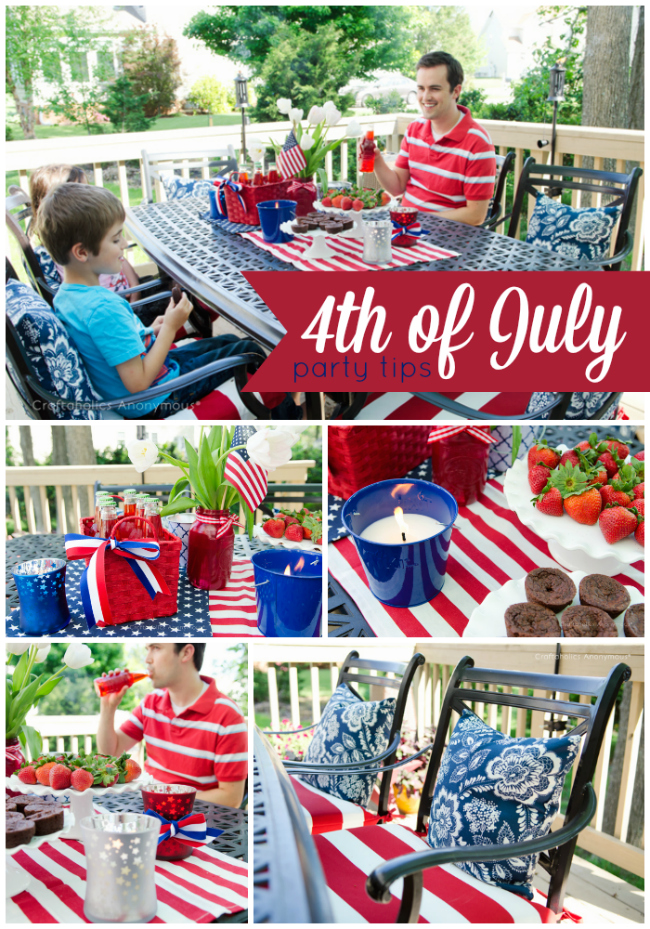 This post is brought to you by TIKI® brand. As always, all opinions are 100% mine!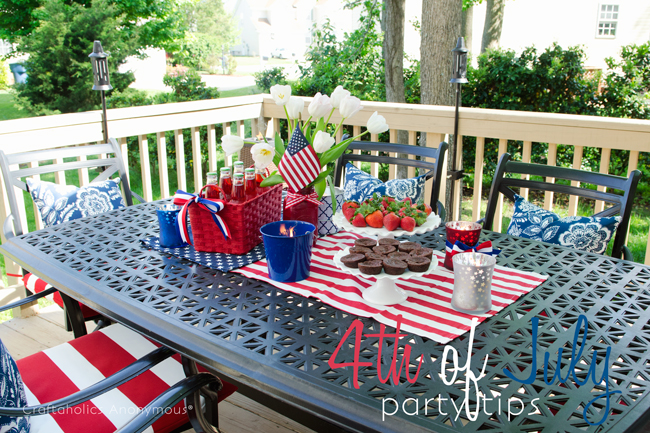 I have to say, the 4th of July is one of my favorite holidays to celebrate! We live near several bases and so there are a lot of military families in our area. So, as you can imagine, Independence Day is a big deal here with lots of fun activities. Our neighborhood has a bike parade, a neighborhood potluck, music, games, and pool party. Then in the evening, everyone goes to town for the fireworks display.  We absolutely love celebrating the 4th of July! So I thought it would put together some party tips and tricks to help your 4th of July gatherings go a bit smoother.
4th of July Party Tips
Tip #1: SHADE I think its almost inevitable to get a sunburn on the 4th! But when you're planning where to host your 4th of July party, think about how to create shade for your guests. Use umbrellas, canopies, or even just moving the seating under the trees in the shade can make a huge difference. Also, have lots of sunscreen on hand for guests and your kids. It might be fun to have a designated "Sunscreen Station" where guests can slather on that white goo!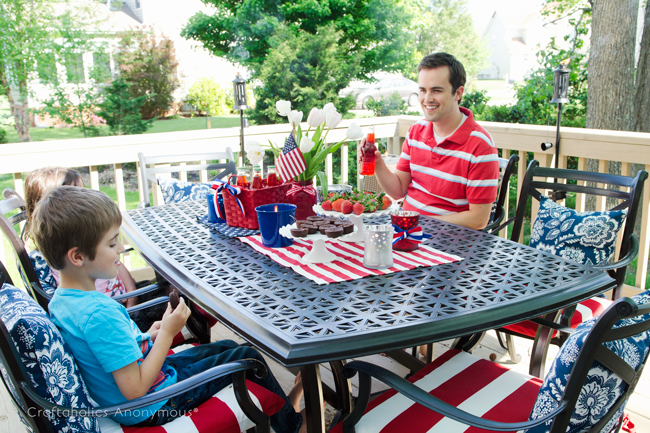 Tip #2 SEATING: Make sure there is plenty of seating options and that the chairs are positioned so that guests can converse one with another without yelling. If you don't have enough chairs, ask guests to bring their own folding chairs.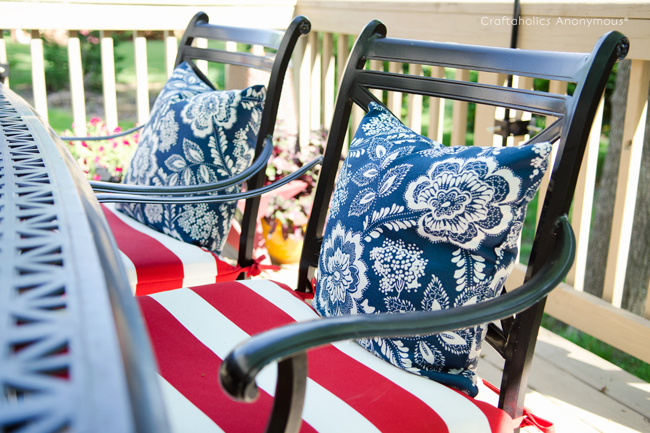 Tip #3 PILLOWS: Use cushions and pillows to soften the hard outdoor seating AND to add festivity with their color and print. Here I paired red and white striped seat cushions with a fabulous navy and white floral print. They are perfectly patriotic, but I can also reuse them for other holidays and settings since they are not overly 4th of July-ish.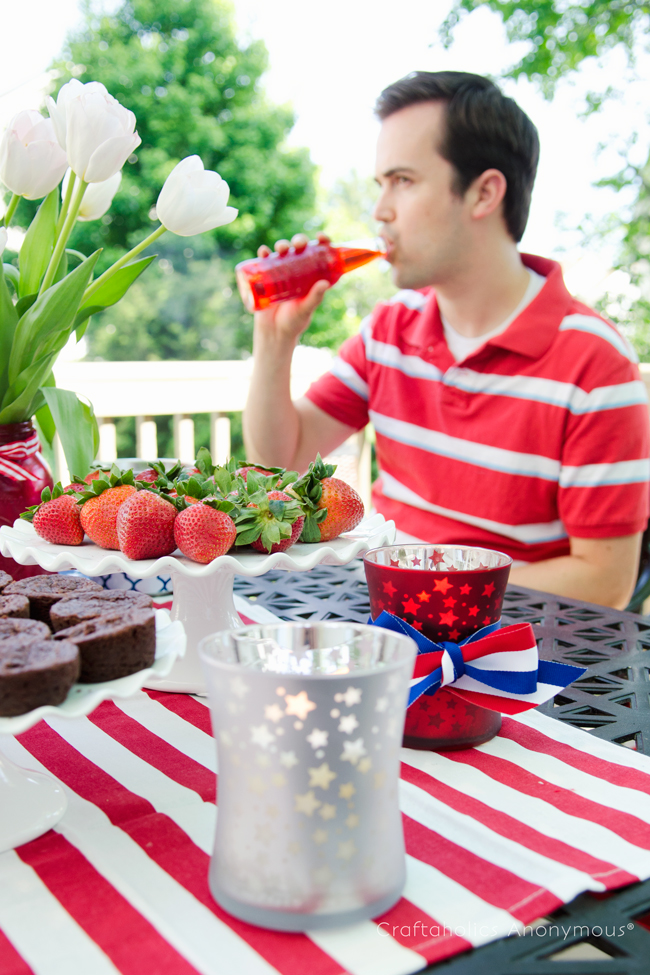 Tip #4 PATRIOTIC RIBBON: Don't have much 4th of July decor? Simply grab a couple rolls of cheap red, white, and blue ribbon from the craft store and tie bows around your serving dishes, chairs, umbrellas, railings, etc. Cheap ribbon is a great way to add tons of festivities to a setting on the cheap. Here I put a bow on the cute little TIKI® Brand Citronella Glass Candle.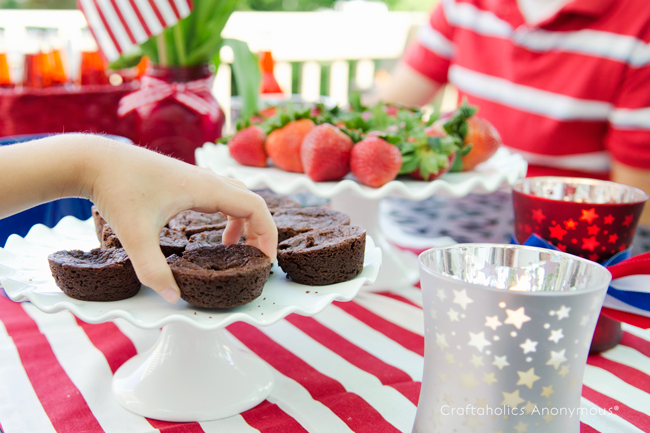 Tip #5 FINGER FOODS: Finger foods and no-fuss foods are a must for the 4th! I always want my guests to sit, relax, and nibble on snacks and treats while we chat and the kids play. I love having easy desserts, fresh fruits, veggies along side our burgers and hot dogs.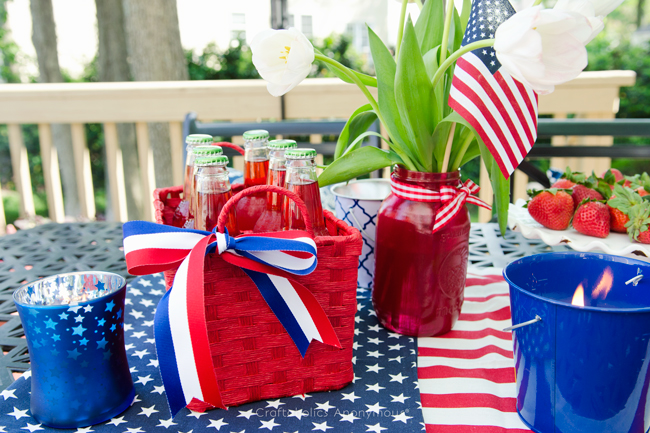 Tip #6: DRINKS Make sure there are more than just soda and sugary drinks. Have a pitcher of ice cold water or bottled water on hand so that guests don't get dehydrated in the heat. I love serving bottled cherry soda for the 4th of July, but I like to have bottled water available as well.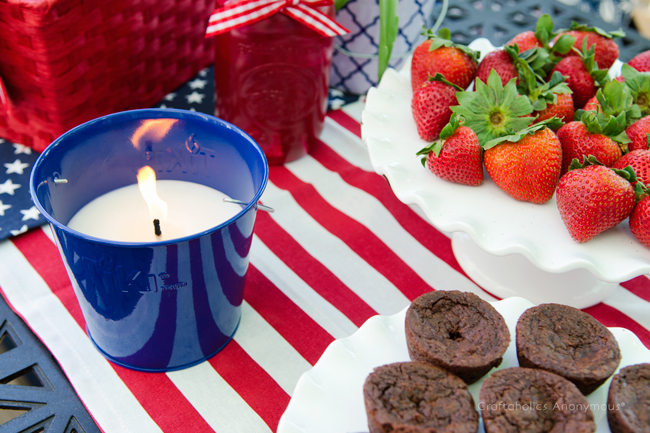 Tip #7: KEEP THE BUGS AWAY Everyone hates when bugs invade a party! I love TIKI Brand Citronella Wax Buckets paired with the TIKI® Brand Glass Candles mixed in my 4th of July tablescape. They are festive, add ambiance, and keep the bugs away from guests and the food!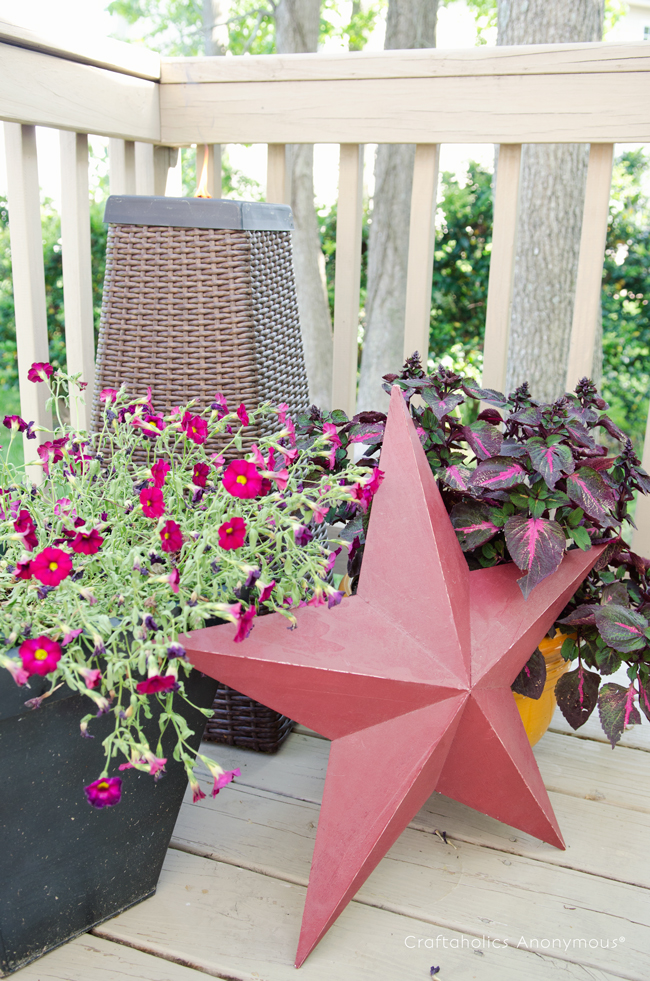 Tip #8: ADD FESTIVE DECOR IN UNEXPECTED PLACES This makes your party spot more interesting and more festive! Here I added a simple wood star in front of my TIKI® Brand Fire Sculpture and potted flowers.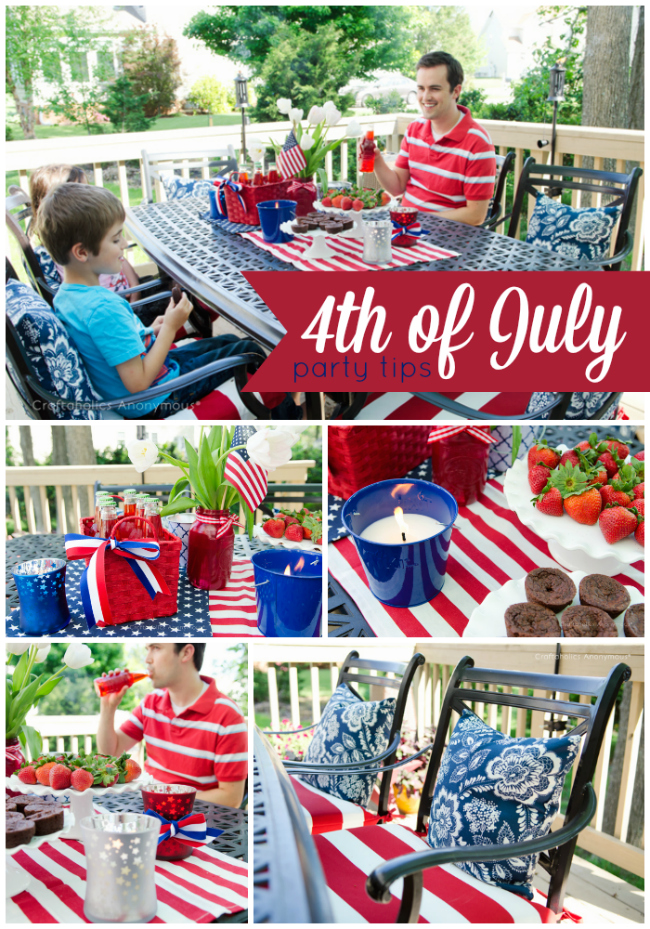 Ok, no I am getting so excited for our 4th of July party! Are you? Will you be entertaining on the 4th? I'd love to hear in the comments below!
Disclosure: I received free product to try. I only write about products that I use and love.
For more Outdoor entertaining ideas and tips, check out this post or our Pinterest board. You can find the products mentioned in this post here. 

Hi! I'm Linda, the craft addict behind Craftaholics Anonymous®, a craft blog. Crafting is cheaper than therapy, right? When I'm not DIYing something, I can be found taxiing around our 4 crazy kids or working out. Or shoe shopping... because you can never have too many shoes! Happy crafting! ♥