BEWARE Halloween Sign
When my family does Halloween, we don't do cute little pumpkins. We scare our kids with fake skeletons and decorate our yard with tombstones. So, it stands to reason that when I make a DIY Halloween sign, it's going to be scary and a little morbid!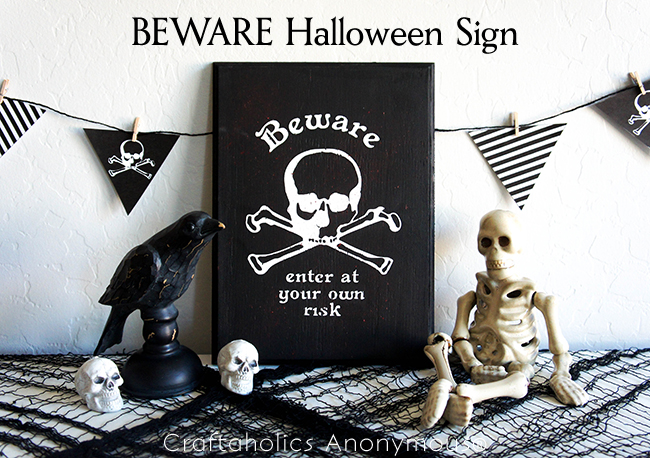 I am in love with the way this sign turned out and the best part is that it didn't hours to make!
Have a Craft Question? Post it on our Facebook page and get answers!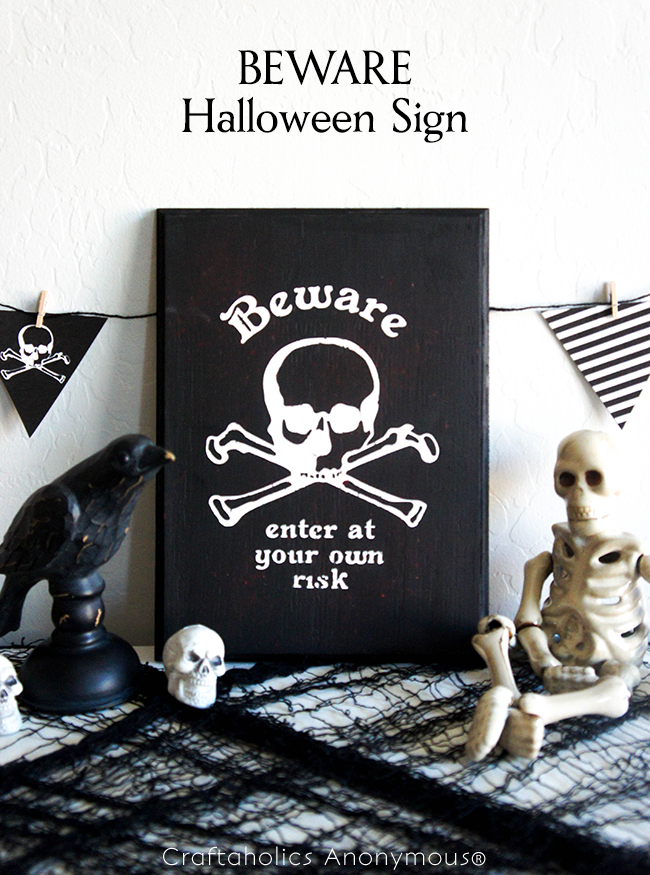 DIY Halloween Sign Tutorial
To make this BEWARE Halloween Sign, you'll need:
My FREE Printable file (silhouette and PDF)
9″ X 12″ Wood Sign (I got mine at Wal-Mart for $3)
Vinyl
Transfer Paper
Silhouette or X-acto Knife
White paint
Black paint
Paint Brush
Red Paint (optional)
Toothbrush (optional)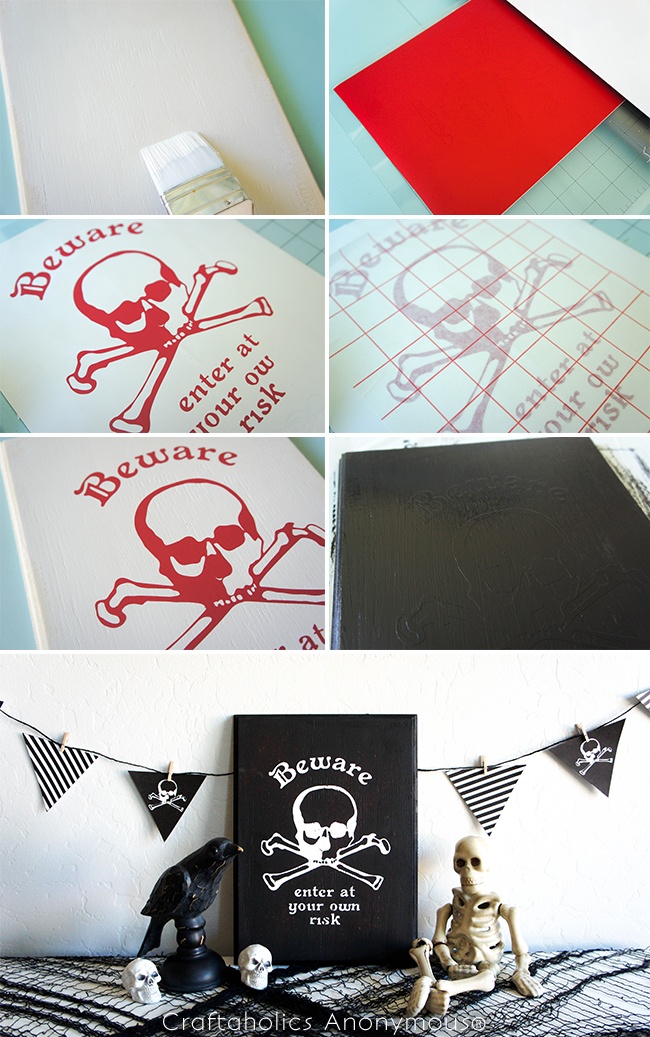 Paint the front of the wood sign white. Don't worry about the edges of the sign. Let it dry.
Cut out the file on vinyl using the Silhouette Cameo or an X-acto knife.
Weed out everything around the words and skeleton.
Use transfer paper to take the vinyl off of the backing.
Apply the vinyl to the wood sign when the paint is dry.
Paint the front and sides of the sign black. Let it dry, then take off the vinyl.
If you want the morbid "blood" effect, dip a toothbrush in red paint then flick it onto the sign (like the photo below).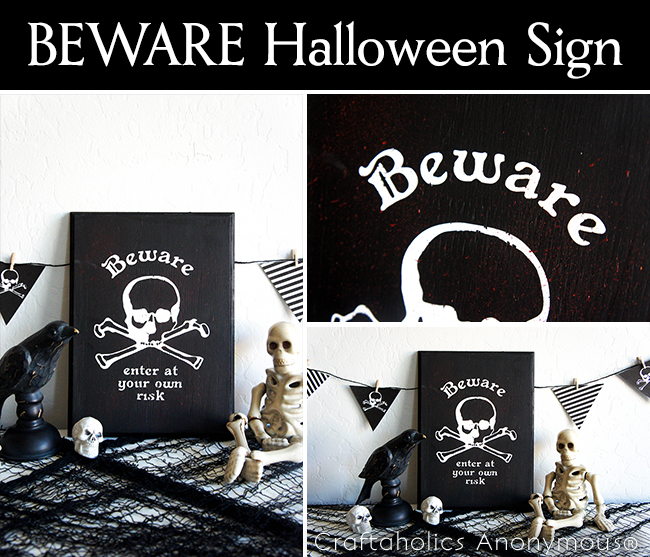 The nice things bout this sign is that you don't have to worry about it being perfect, because the imperfections make this sign even better. Don't worry if it bleeds a little since it gives it a vintage look. You can even sand it a little bit to make it more worn looking…that would be fabulous!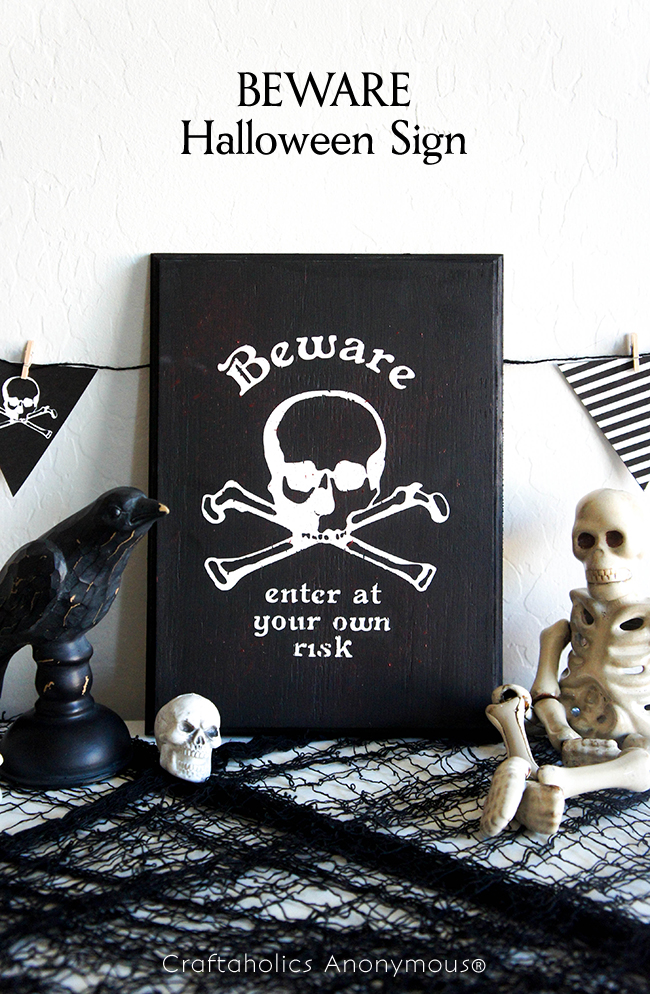 I hope you enjoy this Halloween craft! Check out my blog for more Halloween ideas!