Handmade Christmas Song Ornaments
I like to create at least one printable a year that incorporates Christmas songs. This year I wanted them to last, so I made these Christmas Song Ornaments with titles from my favorite songs! I created these using some of my favorite Silhouette Products and cut them out using my Silhouette Cameo. These are WAY easier to make if you have a Silhouette…trust me! I love the way they turned out and they were really easy to create.
I think these would also make beautiful gift tags, but I love them, so I'm keeping them for my tree :)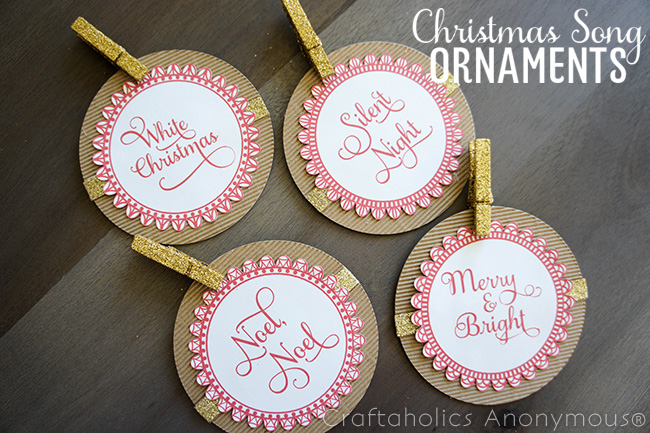 Free Printable Christmas Ornaments
What you will need:
First, download and unzip the free printable files. Open the file titled "Christmas Songs" and print and cut. Then, cut out the file titled "Ornament" onto chip board, then onto the corrugated paper. Stick the corrugated paper to the chipboard, then glue ribbon onto the front of the corrugated paper. Next, glue the "Christmas Songs" onto the front of the ornament, then hand with string or with a gold clip (also found at Target).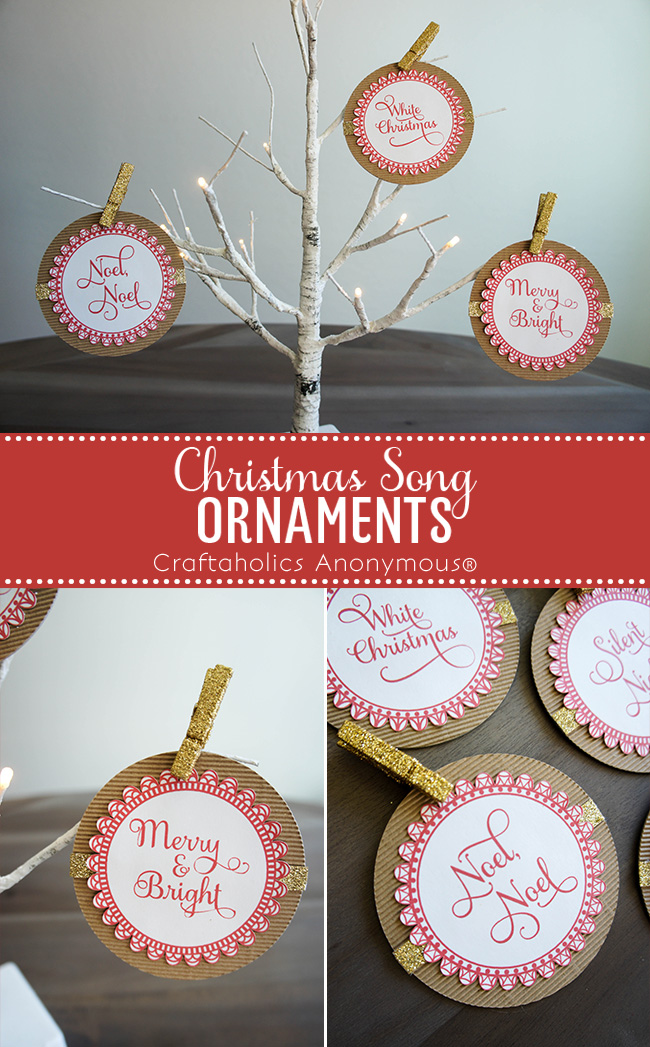 I'm really loving the red and gold combination for Christmas this year. I think it's so pretty and classy…even though it drives my husband crazy with all the glitter! I think as a crafter's wife, he has succumbed to the idea that we will ALWAYS have glitter sprinkled throughout the house, especially at Christmas time.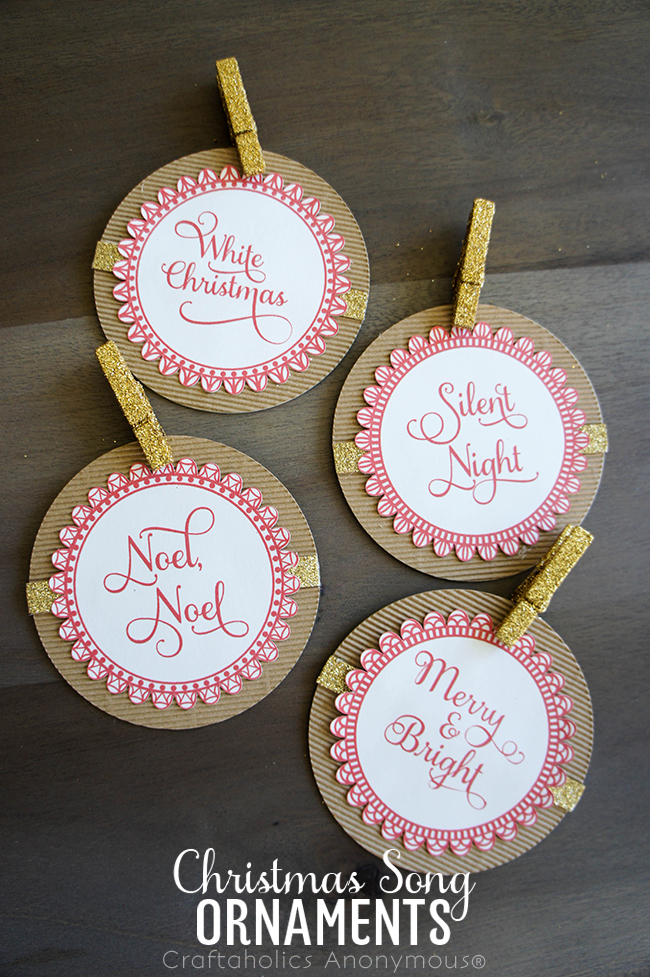 Hope you enjoyed this free printable and tutorial! For more Christmas ideas, check out my blog Strawberry Mommycakes!
Lots of fantastic deals in Silhouette's Black Friday sale! Grab a new CAMEO for a steal of a deal!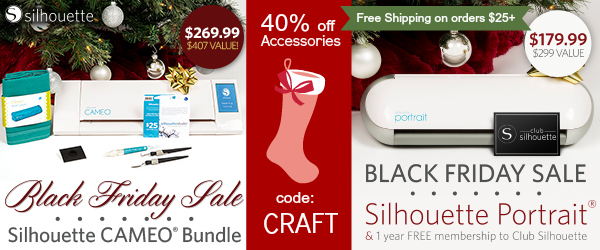 Share and Enjoy