Hey Craftaholics Anonymous® readers! Its Jessi here from Practically Functional. I have an awesome project to share with you guys today: I turned a washcloth into a homemade travel kit. It's the perfect place to store your toiletries while you travel, it rolls up so it doesn't take up too much room in your suitcase, and it's easy to make!
DIY Washcloth Travel Kit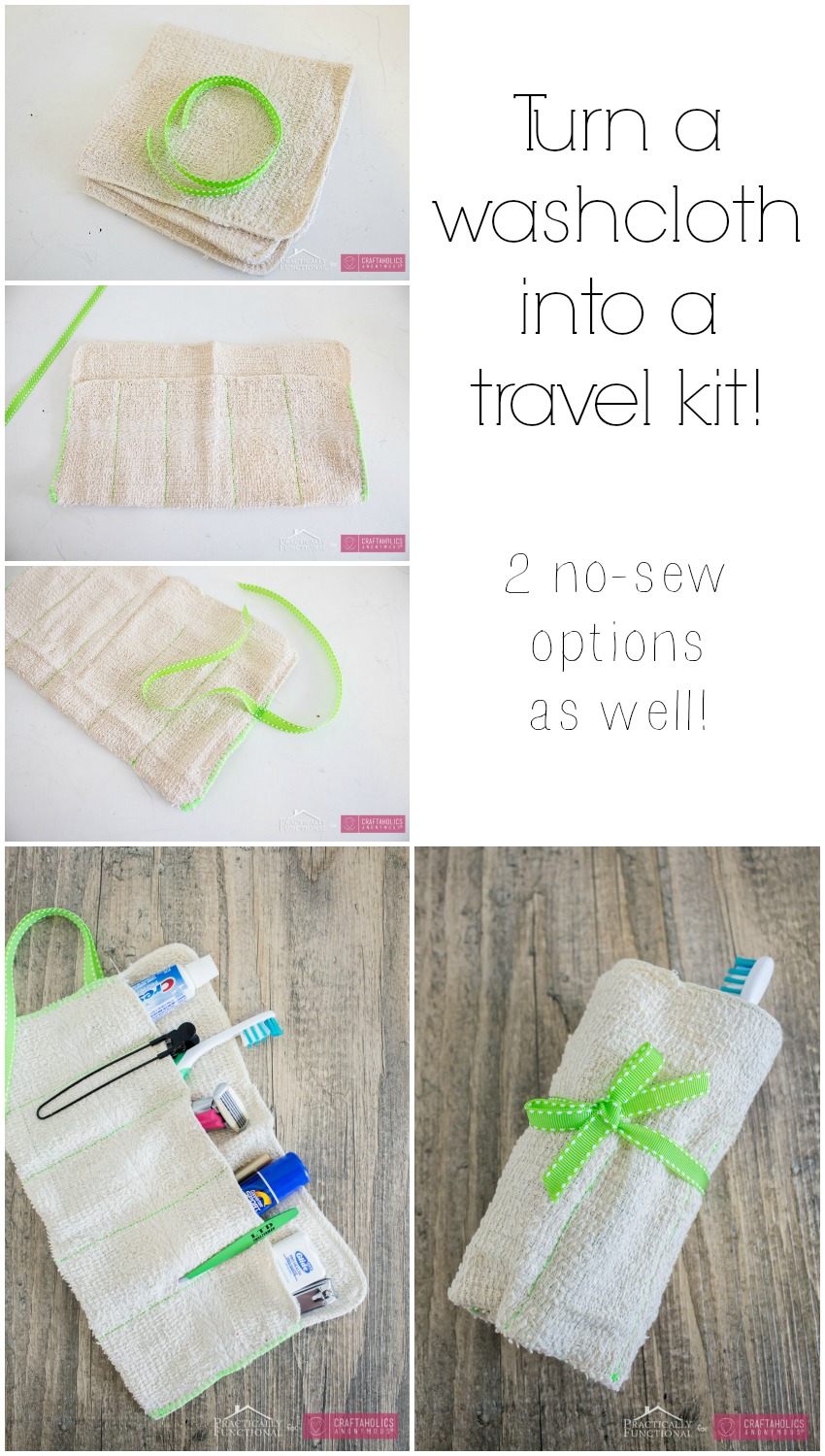 Here's what you need to make your own washcloth travel kit:
washcloth
12″-18″ of washable ribbon
sewing machine or needle and thread
To make a no-sew version of this travel kit, you can use iron-on hem tape or fabric glue. Either one will work great to turn a washcloth into a travel kit without sewing a stitch!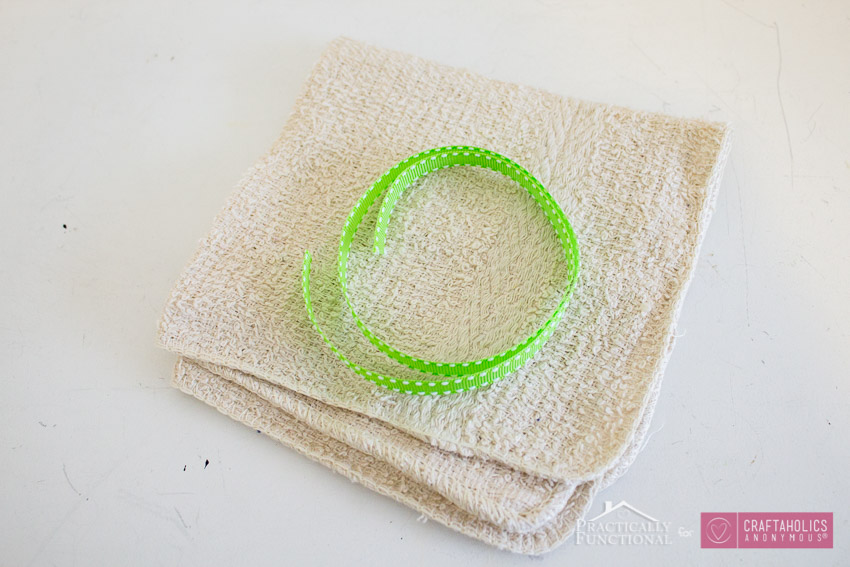 Start by folding the bottom of the washcloth up so that it's about an inch or two below the top of the washcloth. Sew up both outside edges of the washcloth to make a large "pouch". Then sew a few straight lines up the middle of the pouch to create smaller "pockets". (If you're making a no-sew version, just use fabric glue or hem tape in the same spots.)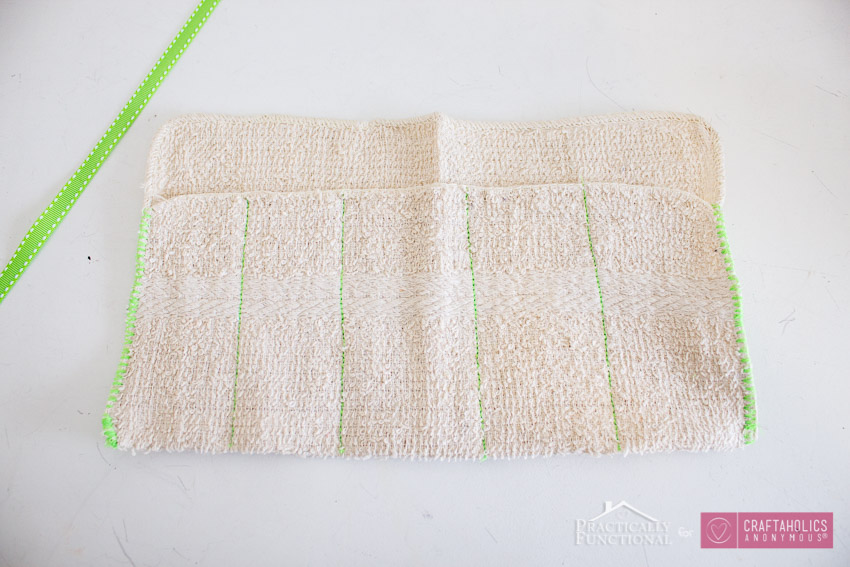 Flip the washcloth over and attach the middle of the ribbon to one edge of the washcloth, about halfway up.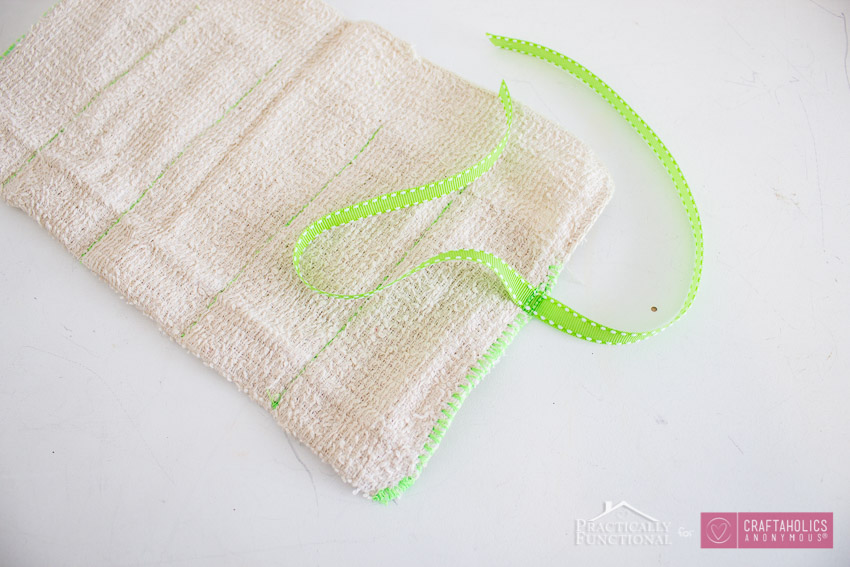 And you're done! Flip the washcloth back over and fill the pockets with your toiletries!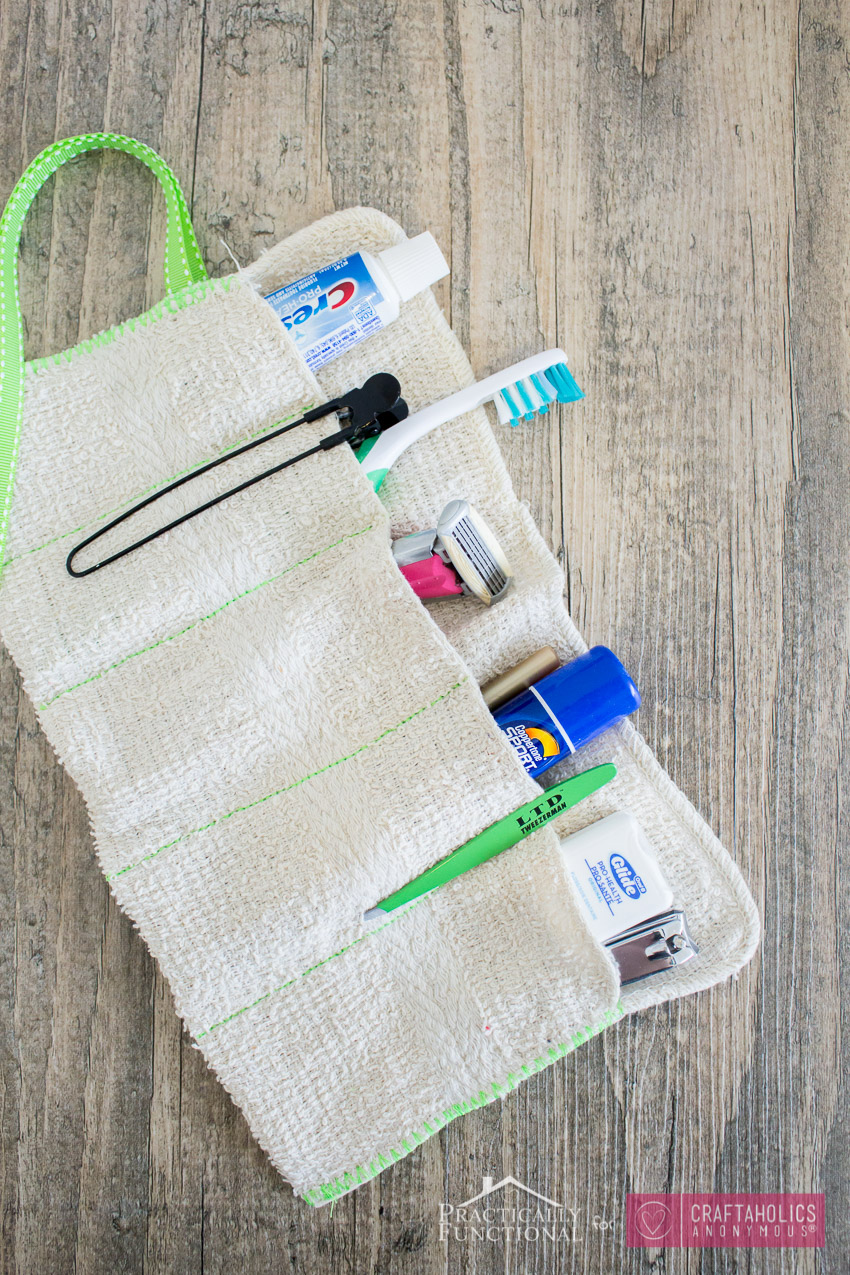 When you're ready to travel, roll the washcloth up and tie the ribbon around the middle to hold it closed, and you're good to go!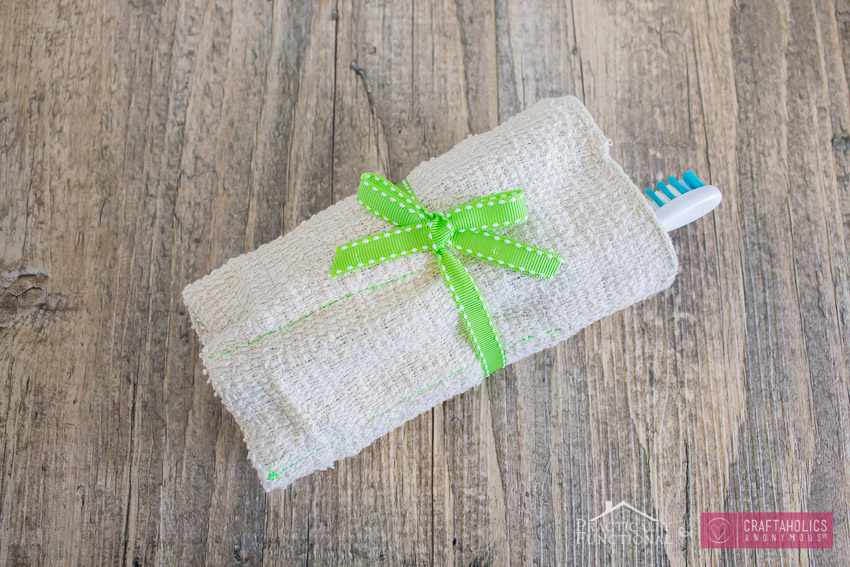 If you love simple, realistic, acheivable projects, make sure you stop by Practically Functional for a visit anytime, or follow along through social media! I'd love to see you there!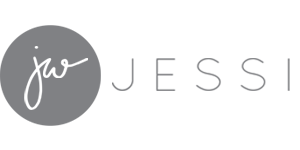 Looking for other simple sewing projects? Check these out!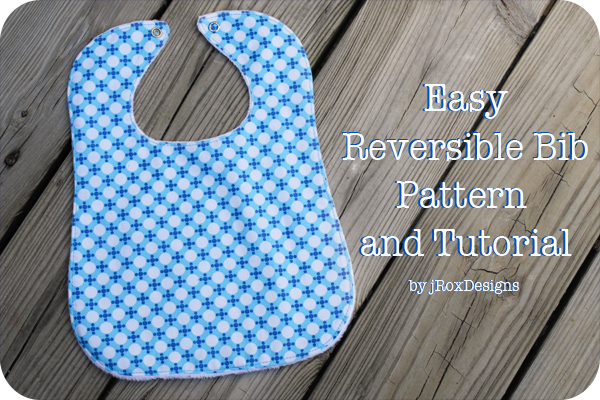 Easy Bib Pattern and Tutorial
Hi, I'm Jessi, and I blog at Practically Functional, a blog about real projects that real people can actually do! You don't have to be a pro in order to craft or do DIY projects; Practically Functional is full of projects for everyday life that anyone can do, regardless of skill or experience! Whether you're looking for fun crafts, DIY projects both big and small, gardening advice, cleaning tips, or quick and easy recipes, you'll find them here! Follow the step by step instructions in every tutorial, and don't hesitate to ask if you have any questions! Make sure you
subscribe to free weekly emails
so you don't miss a single tutorial!
Latest posts by Jessi @ Practically Functional (see all)