Hey Craftaholics Anonymous® readers! Its Jessi here from Practically Functional. I love using recycled materials for crafting. It's awesome to save something from the landfill and make something super cute at the same time! And kids will love to make them too! Now that winter is approaching, it's time to start switching out our decor. So I turned these toilet paper rolls into super cute snowmen!
DIY Toilet Paper Roll Snowmen
They are so quick and easy to make, and they're adorable! They're a fun craft for the kids to help with, and they make great Christmas ornaments or decor for your mantel!
Winter Craft for Kids
Here's what you need to make these cute little snowmen:
clean toilet paper rolls (you can also use a paper towel tube or a gift wrap tube, cut down to size)
pipe cleaners
small googly eyes
small pom poms
ribbon
glue
black and orange Sharpies
scissors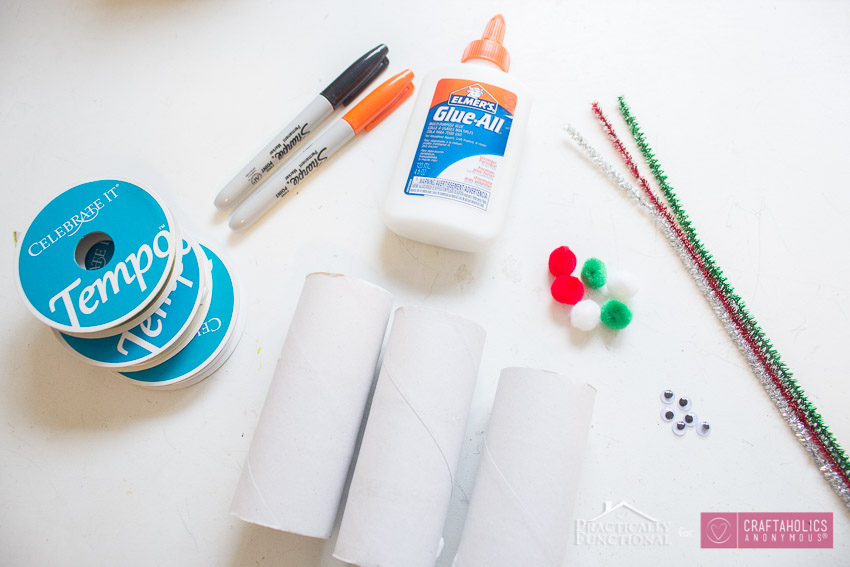 Start by gluing on two googly eyes, about a quarter of the way down a toilet paper tube.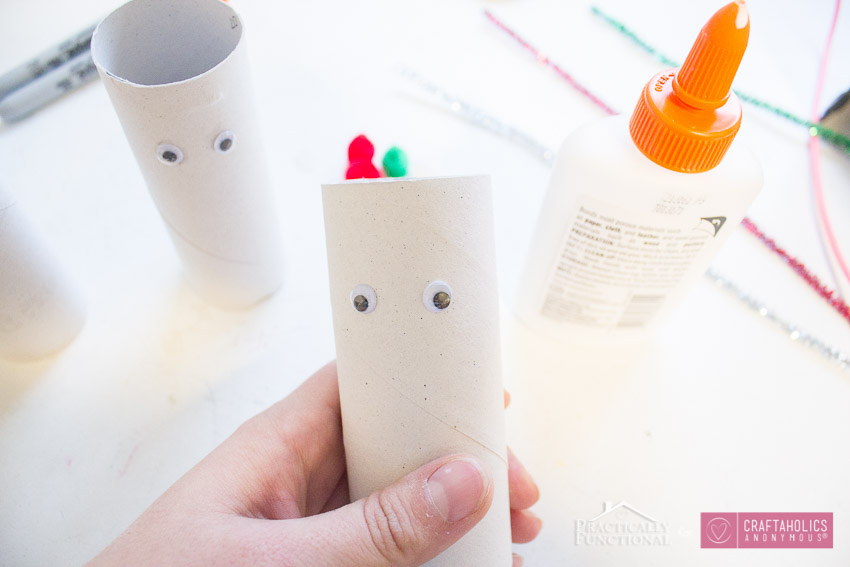 Cut a length of ribbon (about 8 inches long) and tie it around the TP tube below the eyes to make a scarf.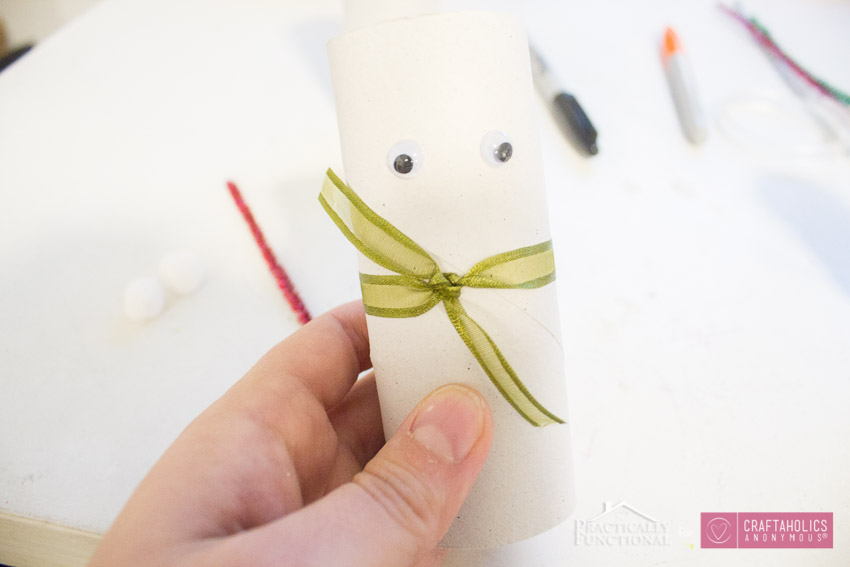 Using the Sharpies, draw a carrot nose, a coal mouth, and buttons on the tube.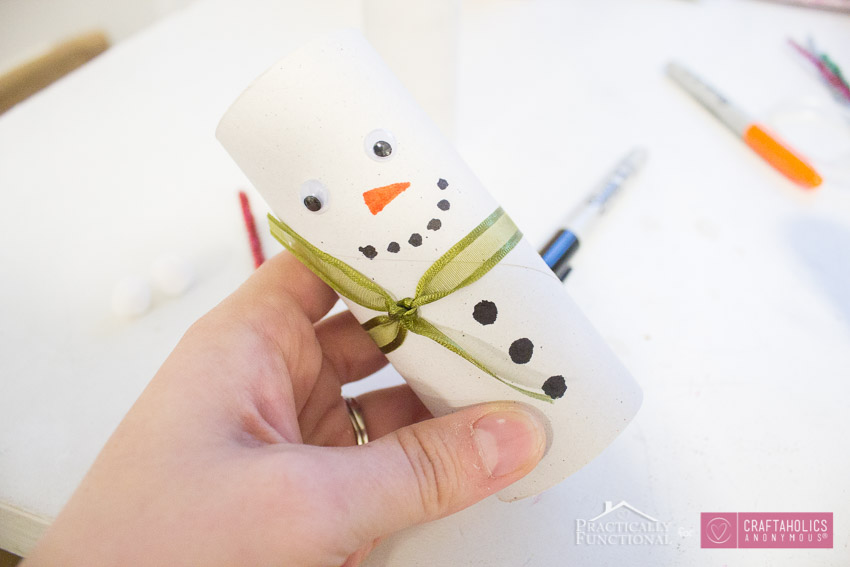 Cut a 3 inch piece of pipe cleaner and glue pom poms onto either end of the pipe cleaner to make the earmuffs.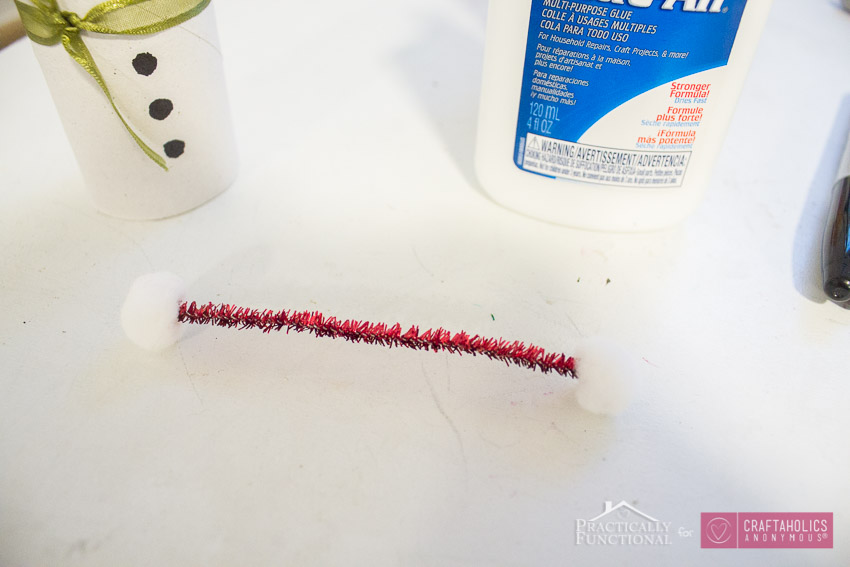 Once the glue is dry, bend the pipe cleaner and place the earmuffs around the top of the TP tube. Glue the two pom poms onto either side of the TP tube to hold the earmuffs in place.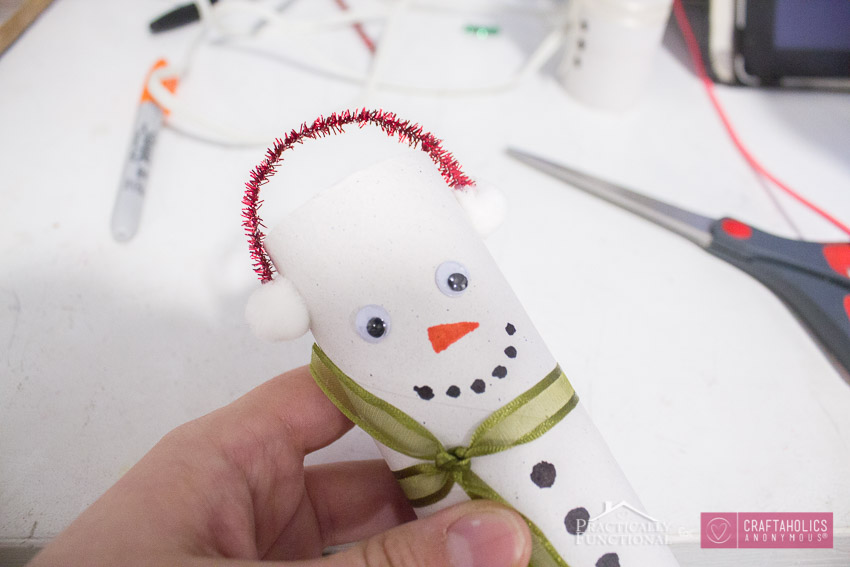 And you're done! Now you have a cute recycled toilet paper roll snowman!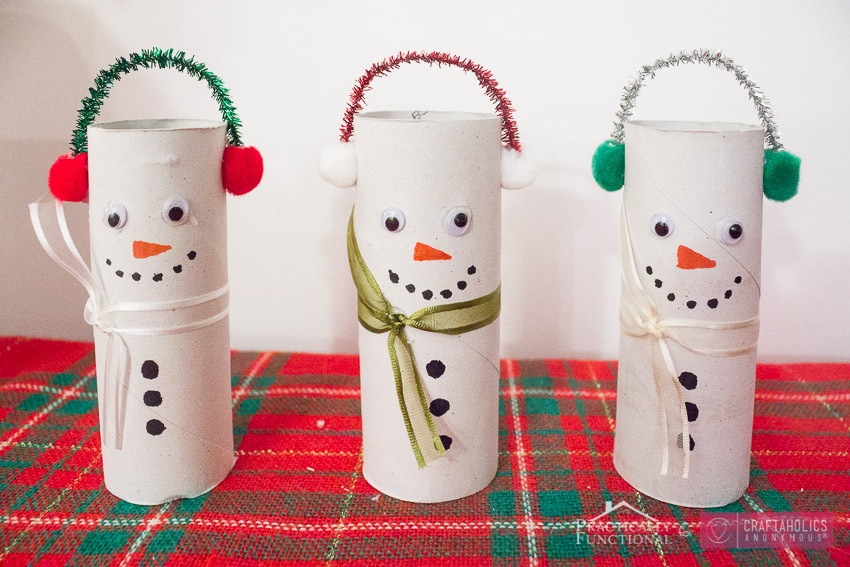 These little guys only take a few minutes to make, so go ahead and make a bunch! You can stand them up on your mantel, or hang them on your Christmas tree!
Kids Winter Craft Idea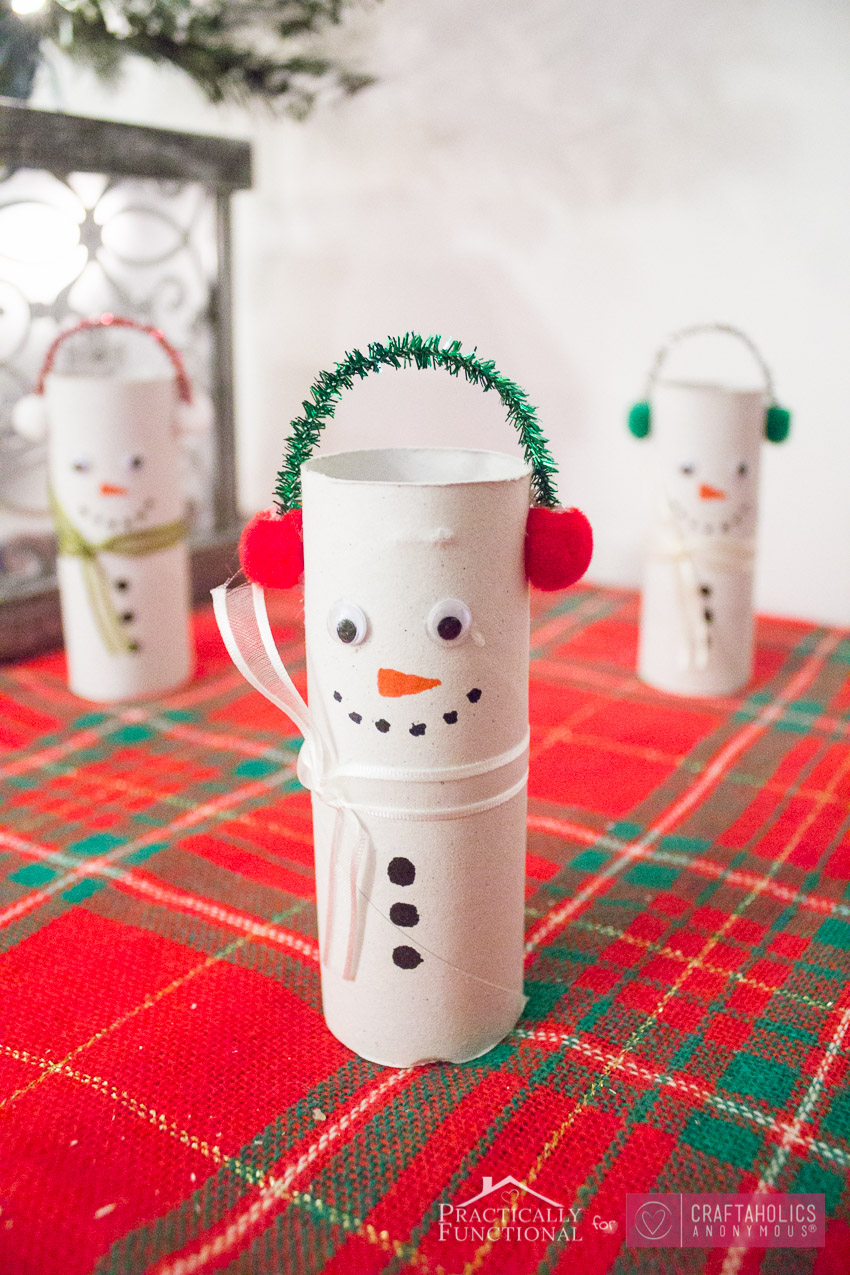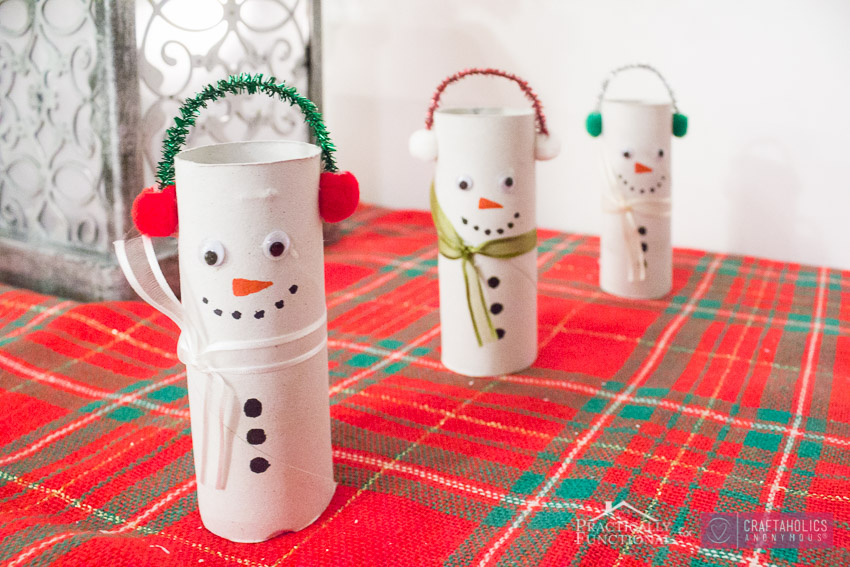 If you liked this recycled craft, check out this recycled tin can Christmas tree I made last year! I just love how it turned out, and it costs less than $5 to make!
If you love simple, realistic, achievable projects, make sure you stop by Practically Functional for a visit anytime, or follow along through social media! I'd love to see you there!
More fun Christmas crafts for Kids!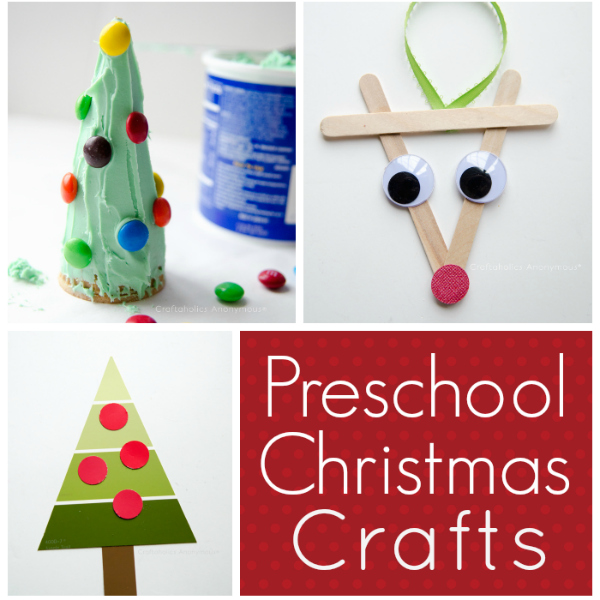 Cute easy Christmas Craft for Kids and Preschoolers!
Hi, I'm Jessi, and I blog at Practically Functional, a blog about real projects that real people can actually do! You don't have to be a pro in order to craft or do DIY projects; Practically Functional is full of projects for everyday life that anyone can do, regardless of skill or experience! Whether you're looking for fun crafts, DIY projects both big and small, gardening advice, cleaning tips, or quick and easy recipes, you'll find them here! Follow the step by step instructions in every tutorial, and don't hesitate to ask if you have any questions! Make sure you
subscribe to free weekly emails
so you don't miss a single tutorial!
Latest posts by Jessi @ Practically Functional (see all)