Hi there, I'm Jessi and I blog at Practically Functional, a blog about real projects for real people! Practically Functional is where I share projects for everyday life that anyone can do, regardless of skill or experience!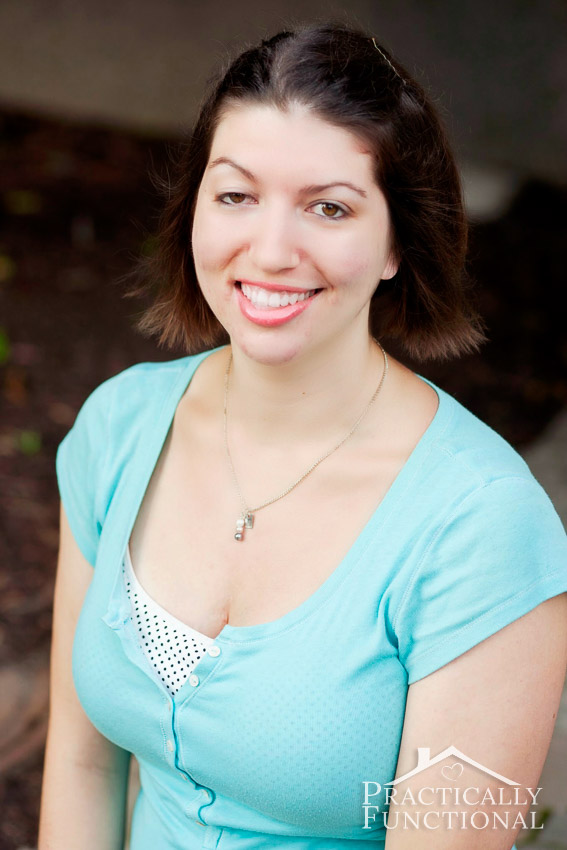 My husband and I bought our first house in the Chicago area in March of 2014, and I'm busy turning it into a home. Whether you're looking for fun crafts, DIY projects both big and small, gardening advice, cleaning tips, or quick and easy recipes, you'll find them on my blog! I put up step by step tutorials for every project I've done, so if you want useful, achievable projects, you've come to the right place!

My passion is DIY and crafts, so I'm loving having a whole empty house to use as a canvas! And as far as crafting goes, I pretty much love it all! As long as it's easy to make, I'll give it a try! I also love to garden, and now that we have a yard, I have tons of gardening plans!

And when I'm not working in, decorating, organizing, or crafting in our house, I'm living in it! The point of Practically Functional is to share real projects that you can actually do to help you love your home and make it the perfect place for you, your family, your pets, your hobbies, your job, and everything else you love!

We have two kitties who are a huge part of our lives. Finnegan, the tabby, is so lovey; he'd spend all day sitting on my lap while I work if he could! Puck, the black one, is the smart one. He knows how to turn doorknobs and shake more food out of the automated feeder. He's a troublemaker!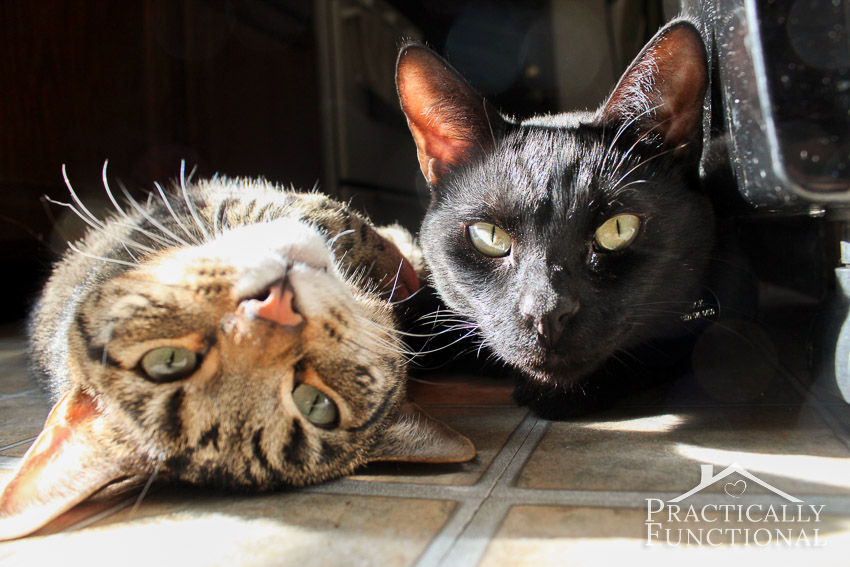 And to make things even more crazy around here, we just adopted an 8 week old lab/pitbull mix puppy for my birthday in January! Her name is Fawkes and she's a great addition to the household! She's still a puppy so there's lots of biting and running around and training involved, but she's such a sweetie!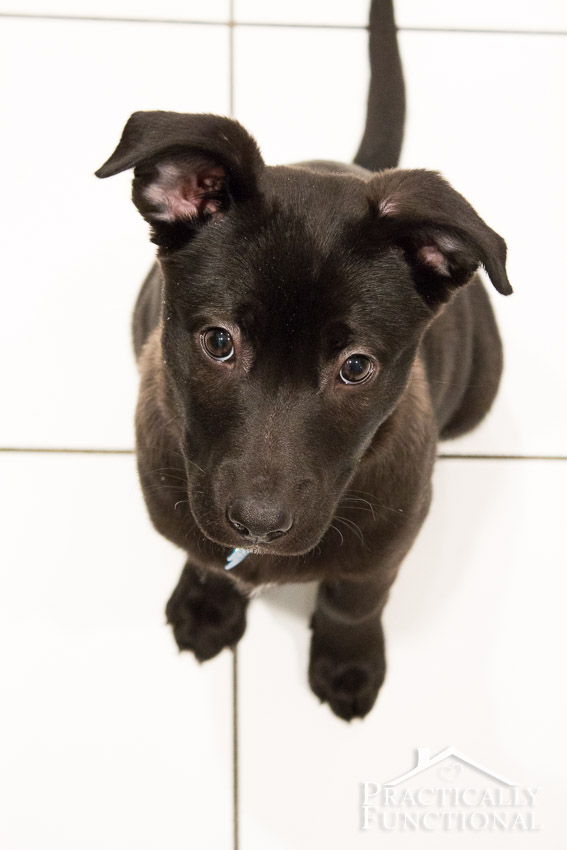 So if you have pets, you can find a ton of pet-related projects on my blog as well!

If you love simple, realistic, achievable projects, make sure you stop by Practically Functional for a visit anytime, or follow along through social media! I'd love to see you there!