Jess from If Only They Would Nap here, with some fun wall art for your craft room! Whether you have your own studio or a corner of your bedroom for your crafting, this decor is an easy way to personalize your creative space.
Craft Room Wall Art
Materials:
burlap
wooden frame/staples or glue
jute twine
hot glue gun
embroidery floss/needle
paint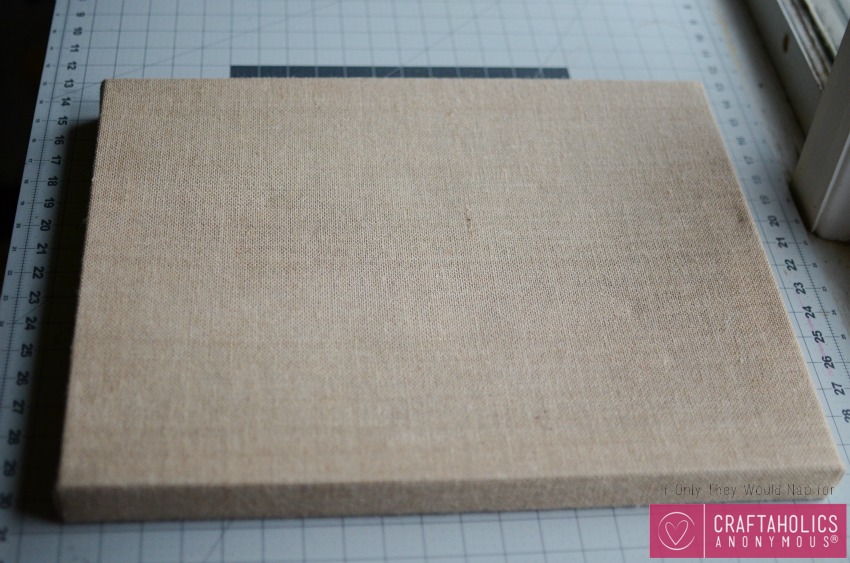 1. Stretch your burlap over a wooden frame and staple or glue it to the back.
2. Using chalk, sketch out the shape of a thread spool.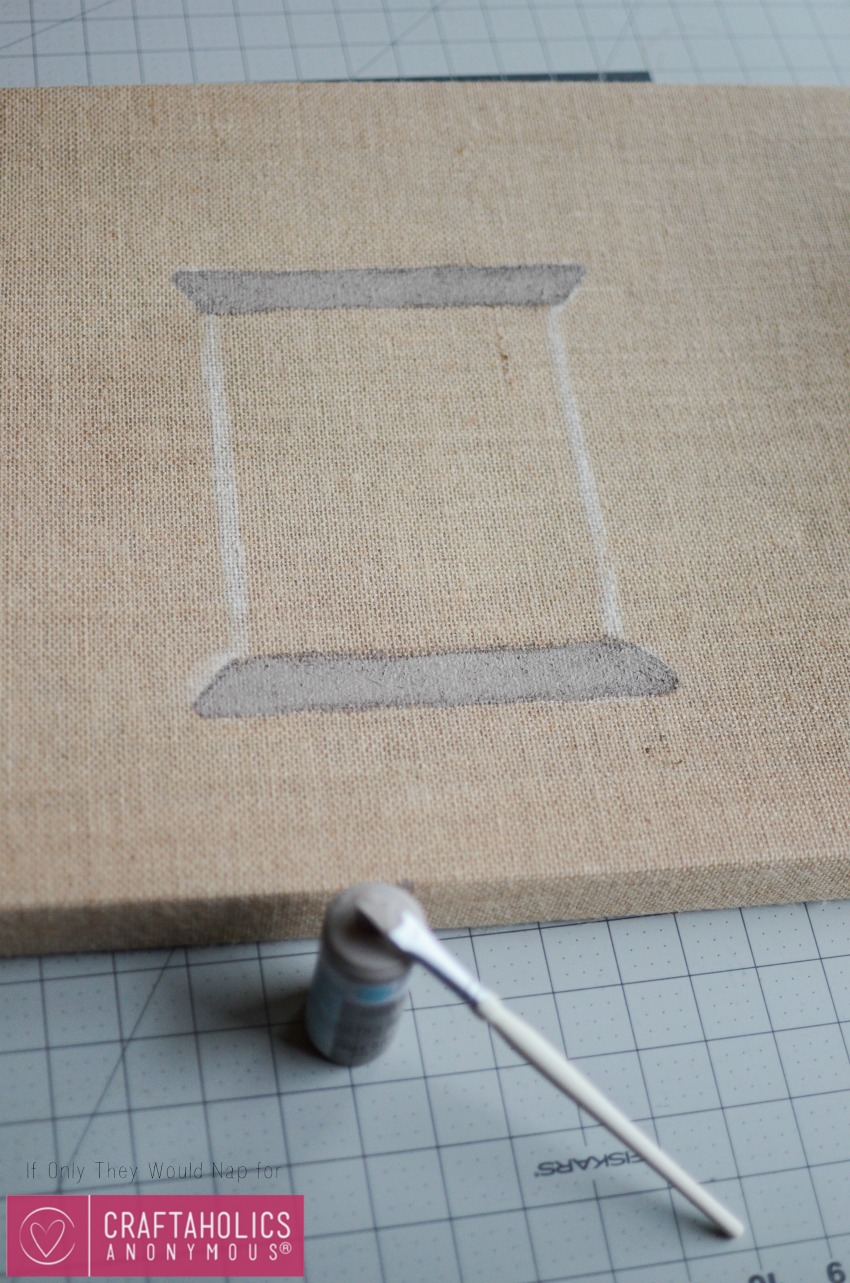 3. Paint the top and the bottom of the spool. Since this is wall art and won't be washed, fabric paint isn't necessary.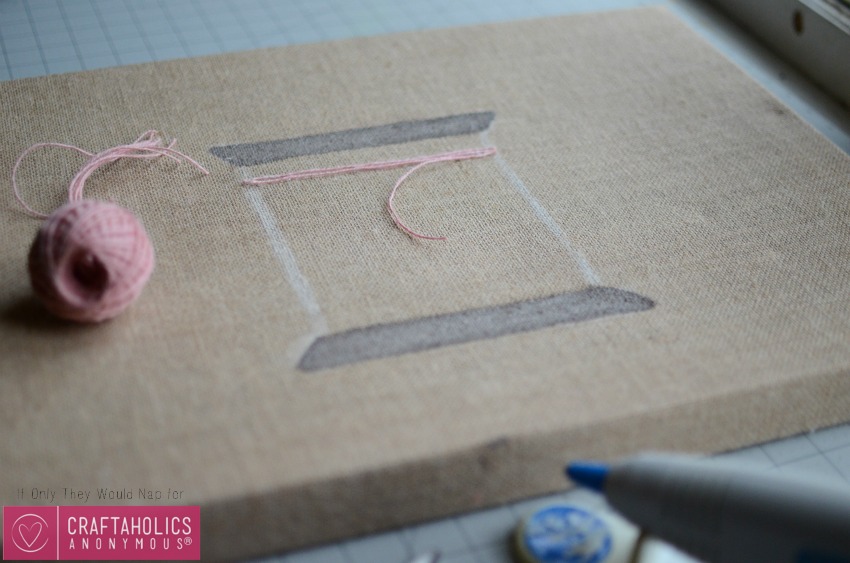 4. Cut pieces of jute twine the width of the spool. Use your glue gun to adhere them to the burlap. I recommend doing this one or two pieces at a time, starting with a small portion of each strip, so the glue doesn't harden before you put the twine down.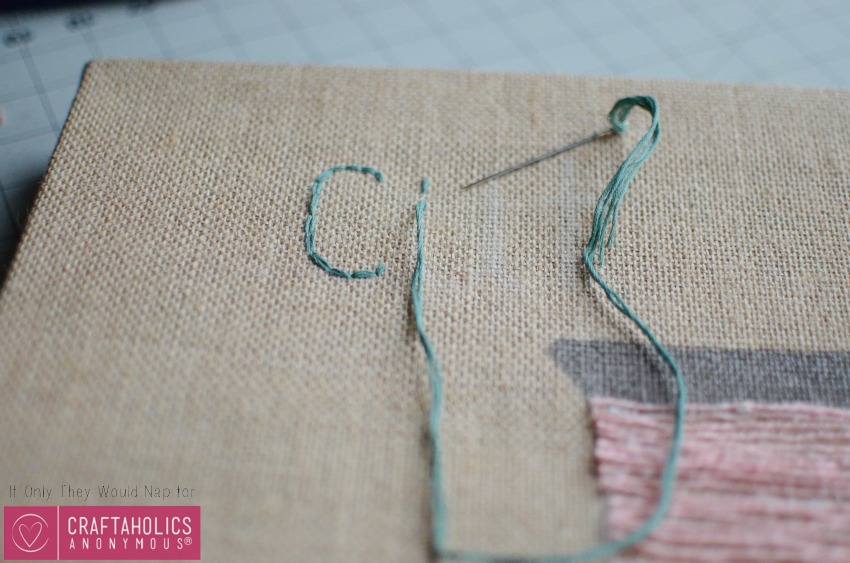 5. Sketch out with chalk the words you want on your art. Mine reads "cut/pin/sew/wear" but yours can say anything! Stitch over the words with embroidery floss – I doubled mine up to make the letters stand out more. To create a slightly different look, use fabric paint or vinyl transfers in place of the embroidery floss.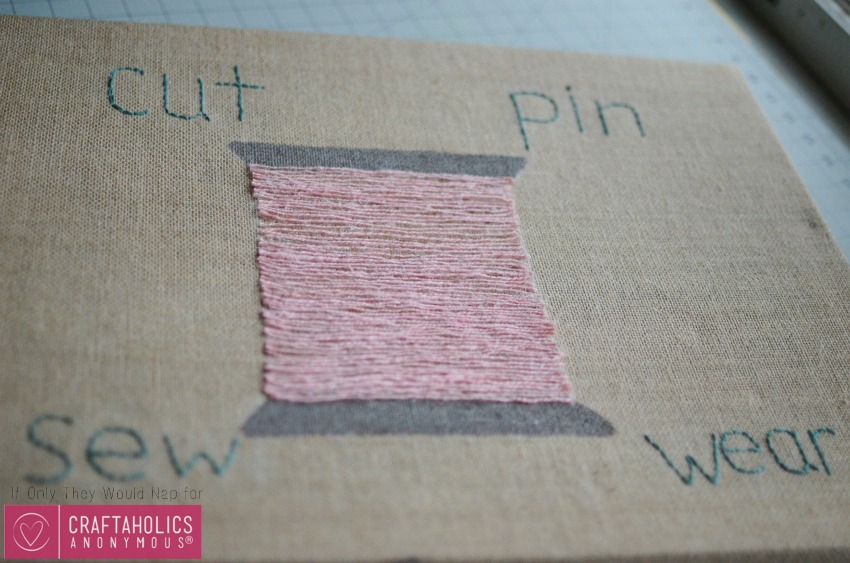 Use a damp cloth to wipe away the chalk, and you're ready to hang your art.
Then add it to your little corner of crafting paradise!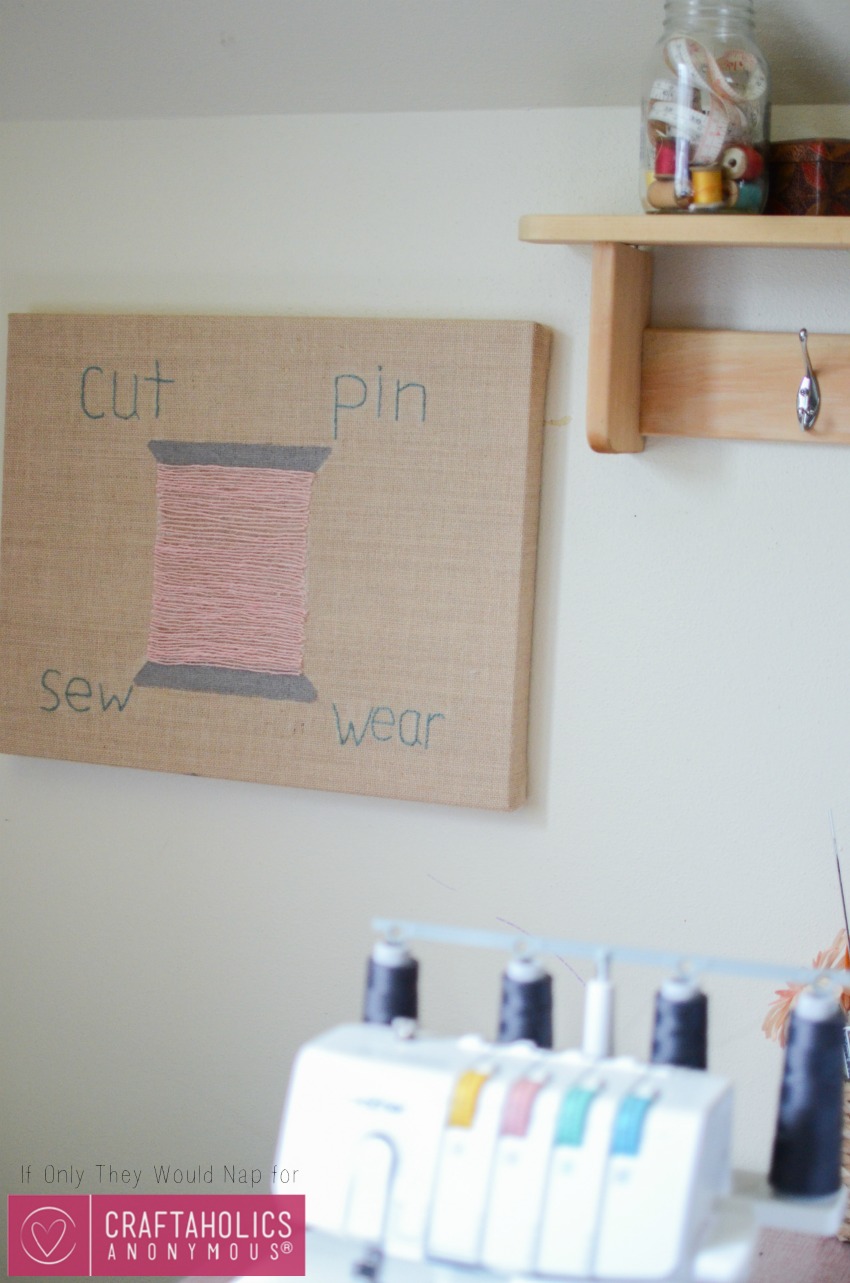 Wall art is such a fun and easy way to add flair and style to your crafting or sewing space!

More DIY Art you'll love!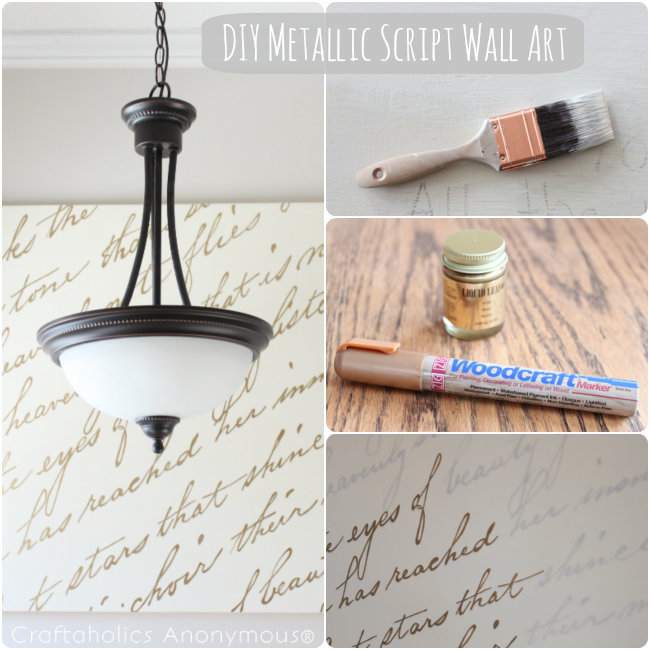 DIY Gold Script Wall Art Tutorial || So perfect for favorite song lyrics or quote!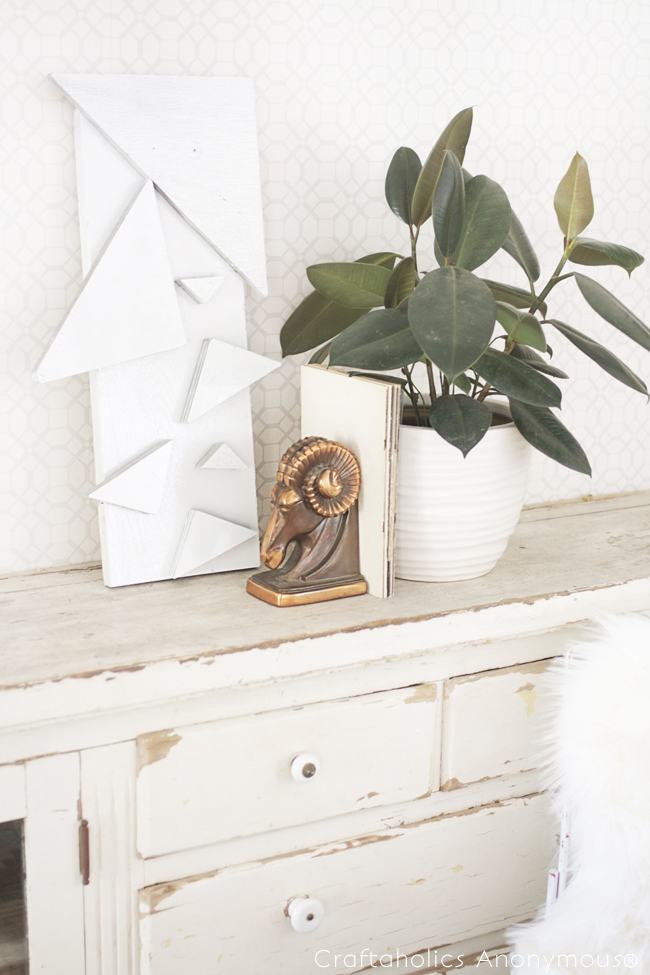 Geometric art || Very modern and hip art piece!