DIY Cowhide Stool Makeover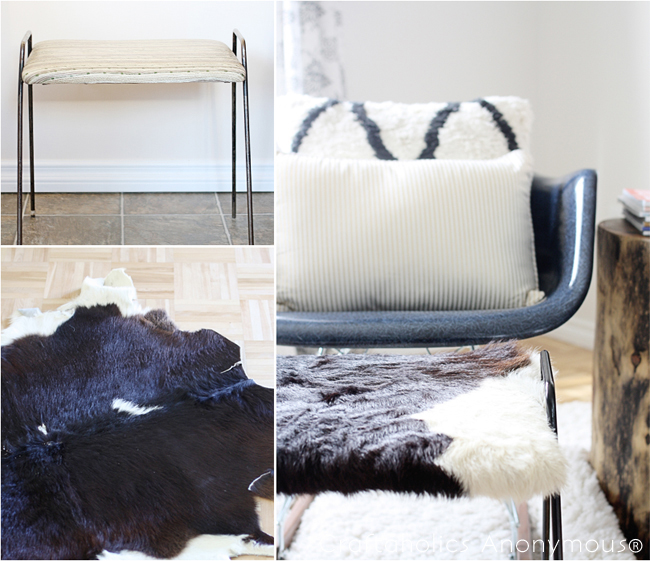 I recently came across a sad looking stool at a thrift store. I've been looking for one for some time now to put with our rocker in our living room. Now that the weather is getting a bit cooler, I'm thinking comfy and cozy by the fire and a stool is kind of a must!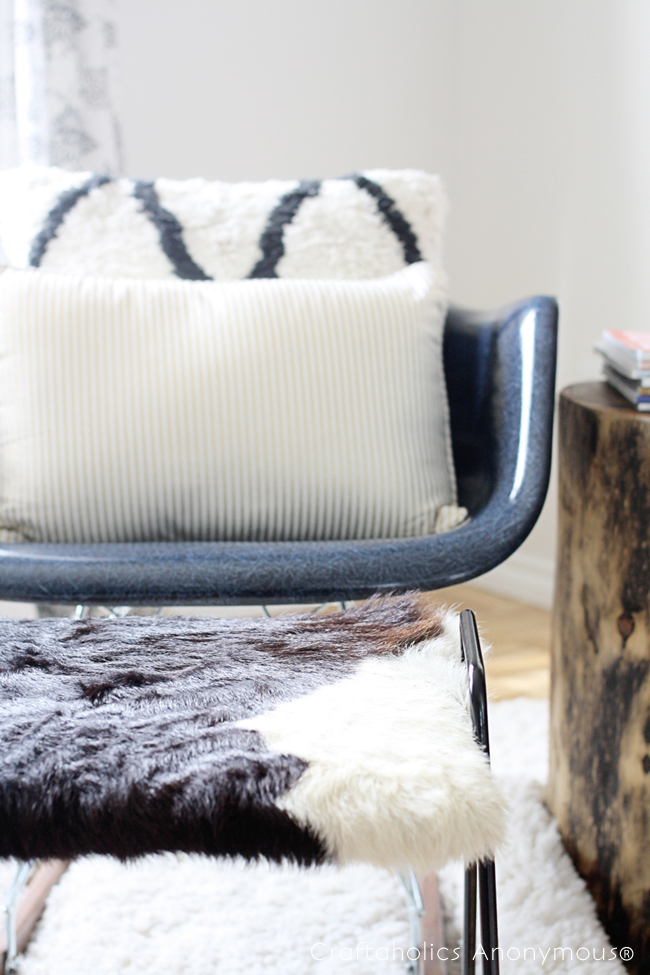 Materials
Thrifted stool
Cowhide rug or faux fur material
Scissors
Industrial stapler
Basic Tools (for removing the top of stool)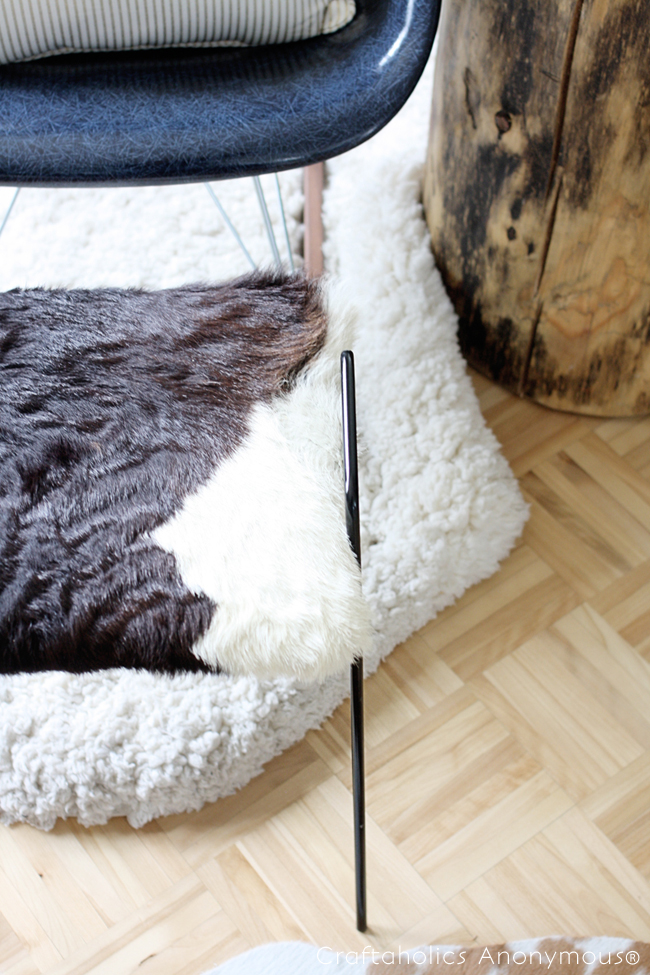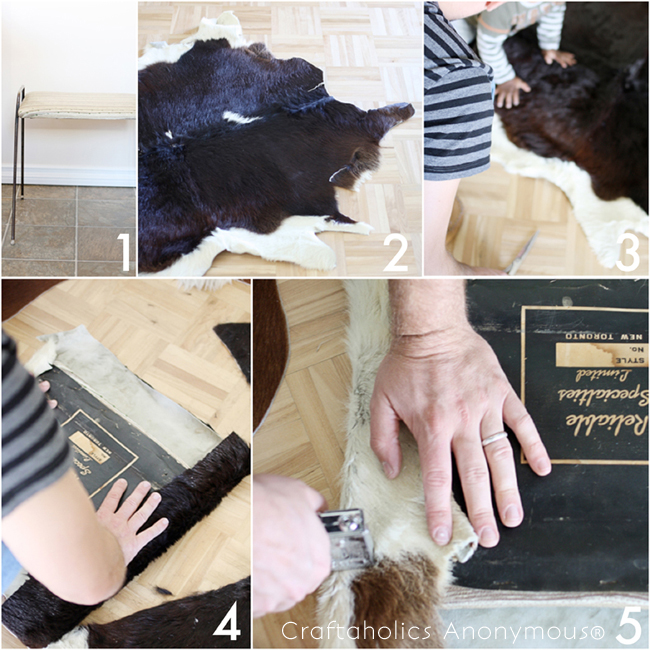 How to DIY Cowhide Stool Makeover
1. Prep your old stool by wiping down the surfaces and removing the top from the legs (Option: You can spray paint your stool legs any color to add some more appeal! We simply painted ours a flat black)  2. Lay your material or cowhide on the ground to decide what pattern you want to display on your stool 3. Measure by placing the top of the stool on your material and simply cut about an inch away from the stool 4. You want to be sure to cut enough that it will easily fold onto the back of your stool top 5. Staple your material to the back of the stool top until it is secure! Flip over and attach the top to the stool legs and enjoy!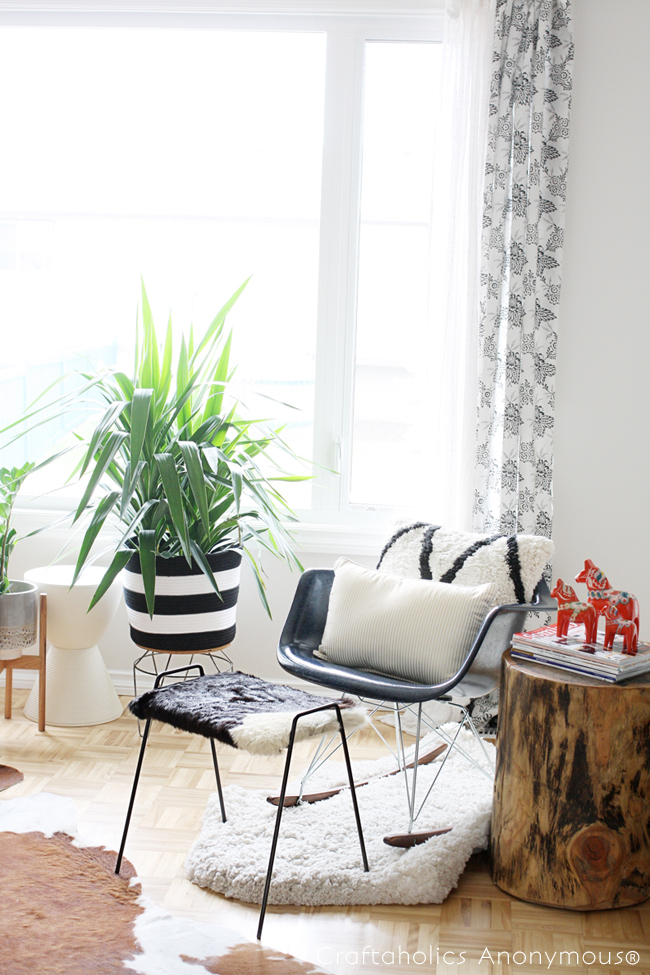 I love how simple this little makeover was and now we have the perfect stool for our living space. It will make things a lot more enjoyable once we start spending more time by the warm fire!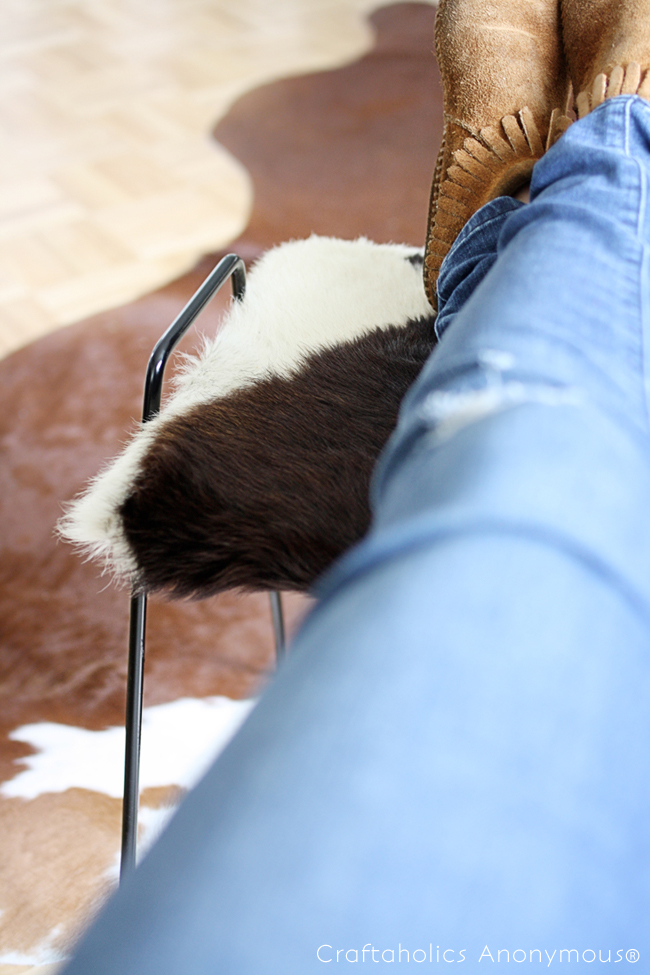 XOXO, Lidy
Looking for more upholstering tutorials? Try these!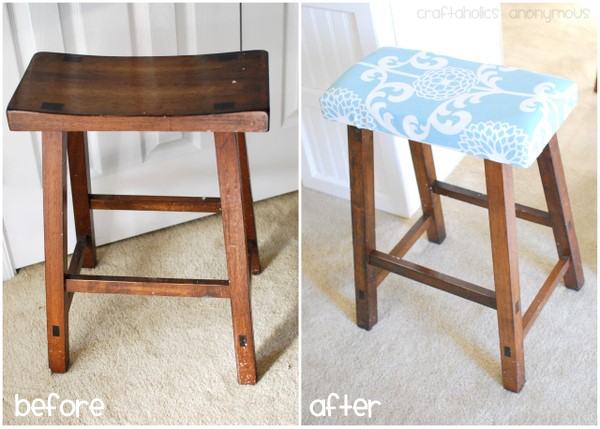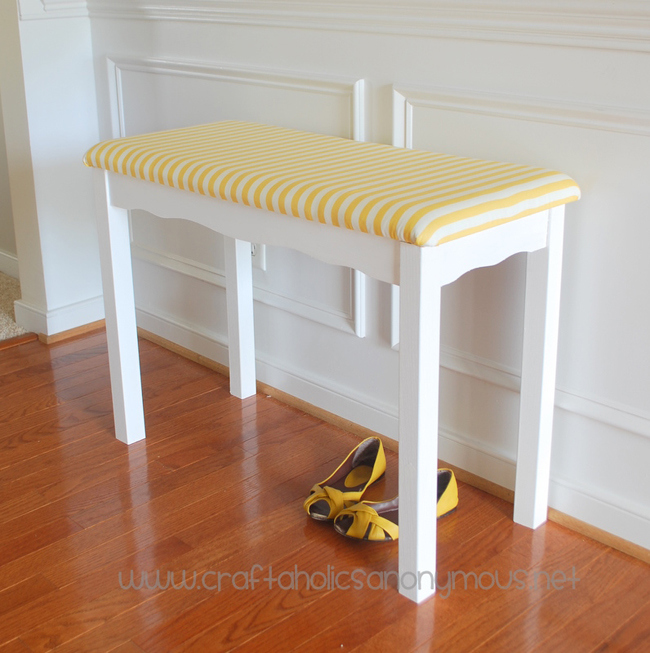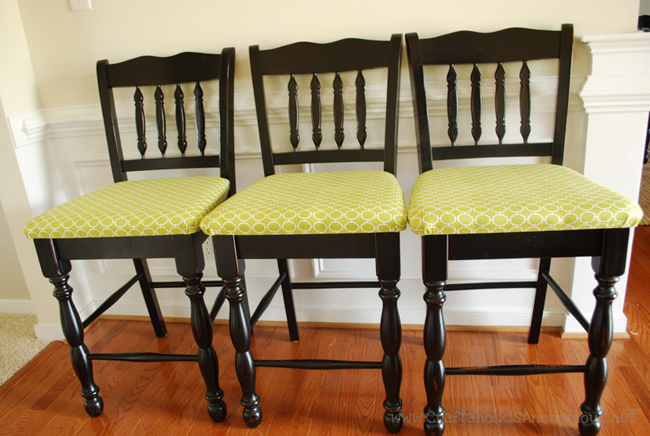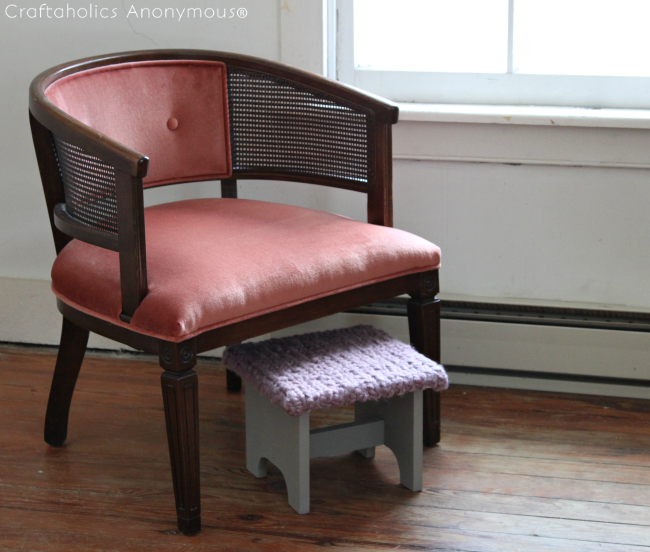 Hello Lidy is a husband and wife team that focuses on creating and cultivating unique spaces that integrate original handmade designs and vintage pieces, while keeping up on current trends and designs.