This DIY School Supplies Organizer is perfect for Back to School! It makes the perfect homework station organizer! Works great for craft or art supplies too!
DIY School Supplies Organizer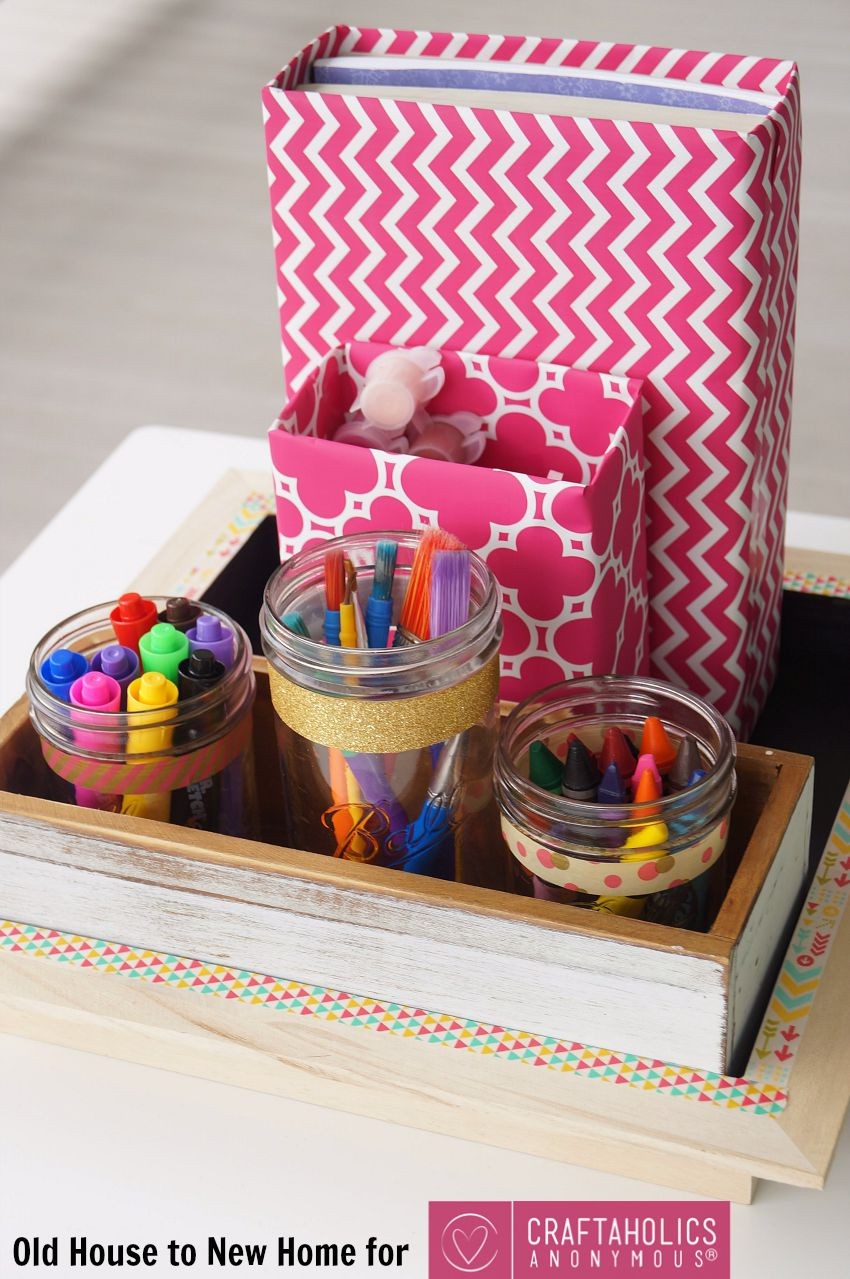 Hey everyone! Amanda here from Old House to New Home. August is a big month here this year because not only do I go back to school (I'm a teacher) but my daughter starts preschool! So for the first time we are buying school clothes, backpacks, and school supplies. We are very excited, and a little scared….okay, well maybe just Mommy is scared :)
I know that for everyone, school supply organization is always a major concern. Not only do I worry about where to put all the stuff at home, but I stress about organizing my classroom so that it is conducive for everyone. Storage needs to be easy accessible, portable, and most of all, maintainable. We all know that no matter how great an organizational system looks, if you can't maintain in, there's really no point.
I wanted to make a tray that my daughter could move around the house for her coloring pages, number tracing, and for holding all her coloring materials. Since she is three, her school supplies are much different than an older kids, but I think this tray would work great for any kid, regardless of the age! Older kids will like its portability so they can move it from the dining room table, to their room, or to an office to do their homework. Also, you could easily switch up the supplies based on your children's age. Instead of markers and crayons, do pens and pencils. Instead of the coloring books, put lined paper or scrap paper, and the smaller box is the perfect size to stash a book that is needed for night time homework.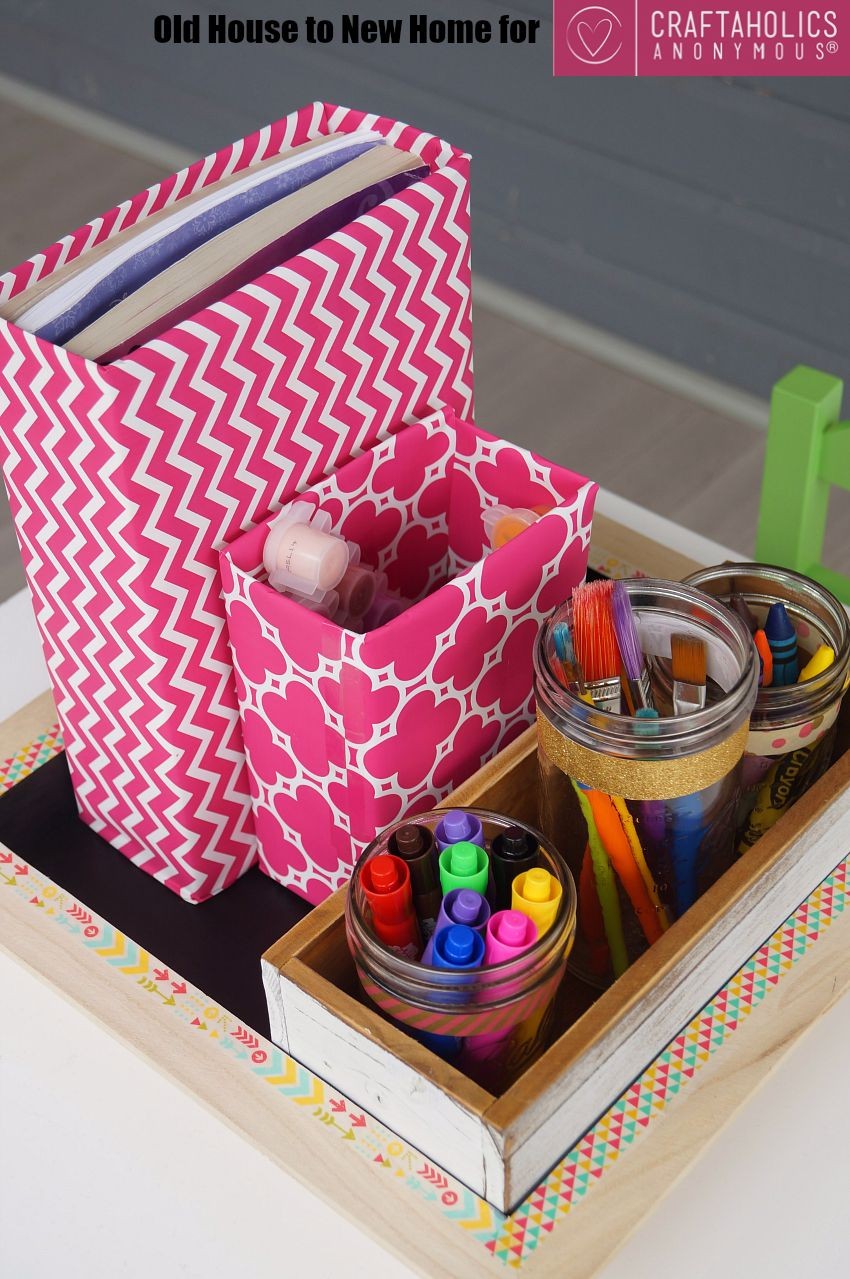 And you won't believe what those boxes are made of! Food boxes! The big one is cereal and the smaller was a rigatoni box! I also already had the mason jars on hand, so really only needed to buy the shadow box and small white box. I love when organizing projects are not only easy, but inexpensive as well!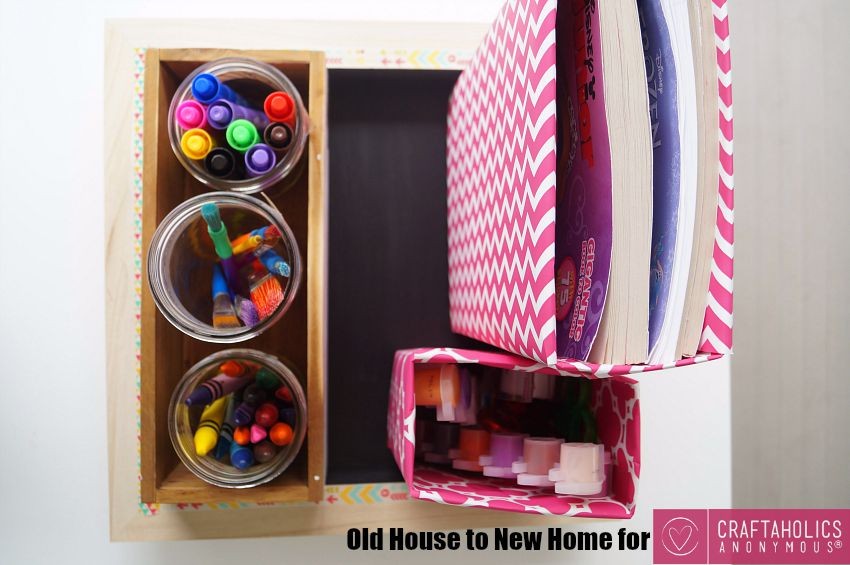 So here is what you need to create this DIY Back to School Supplies Organizer  
(all supplies are from Michael's)
1 large wooden shadow box-This one is perfect because the overhang makes it easy to carry just like a tray!
1 small wooden box. I bought this in the wood craft section and it was already finished with the white distress. It fits PERFECTLY into the shadow box!
3 mason jars, any size, but I like the wide mouth so that my daughter's chubby hands can fit inside
1 cereal box, 1 pasta box, wrapping paper of your choice and clear tape
washi tape, chalkboard paint, paint brush, chalk, scissors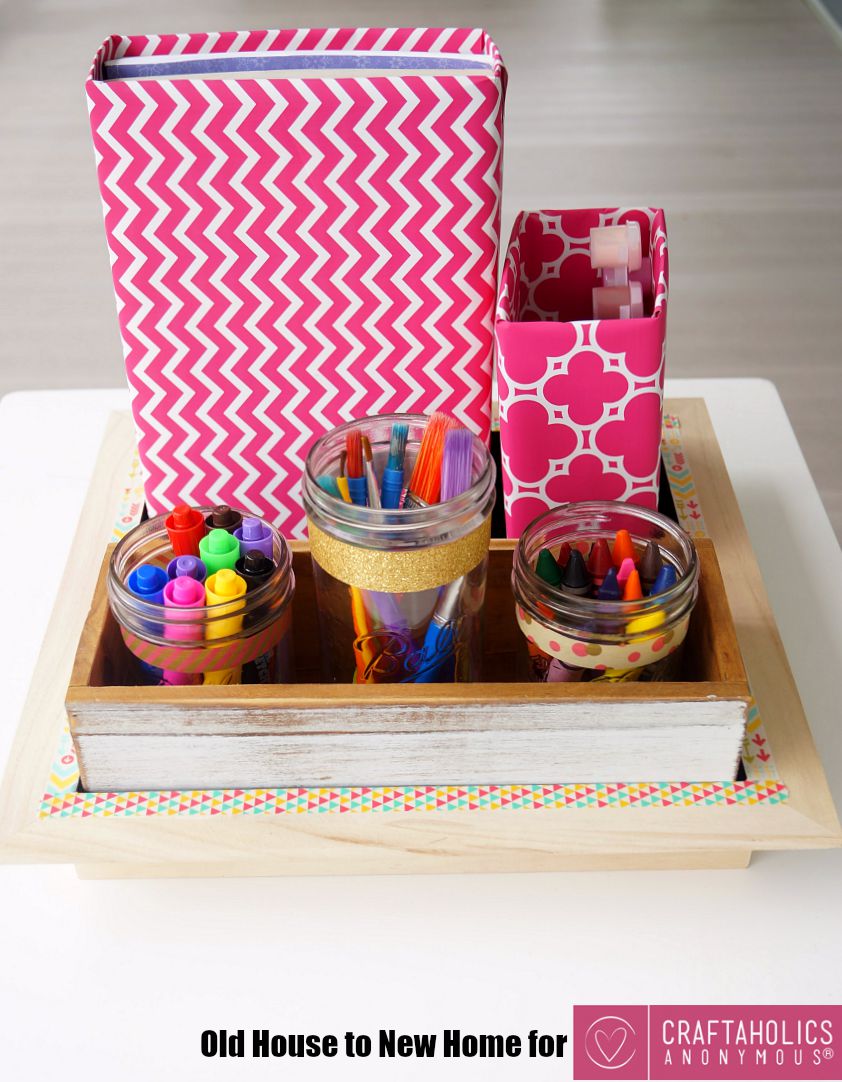 Procedure
Step 1: Paint the inside of your shadow box. I taped off the top edge so that the paint didn't bleed. Two coats worked great and then I let it dry overnight. Don't forget to ¨season¨ the chalk before use by rubbing chalk all over it, then erasing.
Here is the shadowbox before painting, so you can see which one I used if you want to get the same one.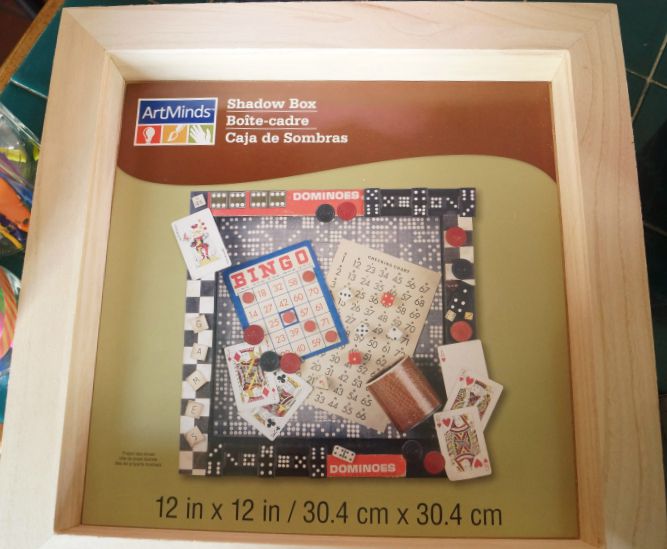 Step 2: Cover the edges of the shadowbox in washi tape. Not necessary, but I think it adds an adorable touch. And I love these coordinating but not too matchy sets of washi from Michael's. They are sold in sets of two.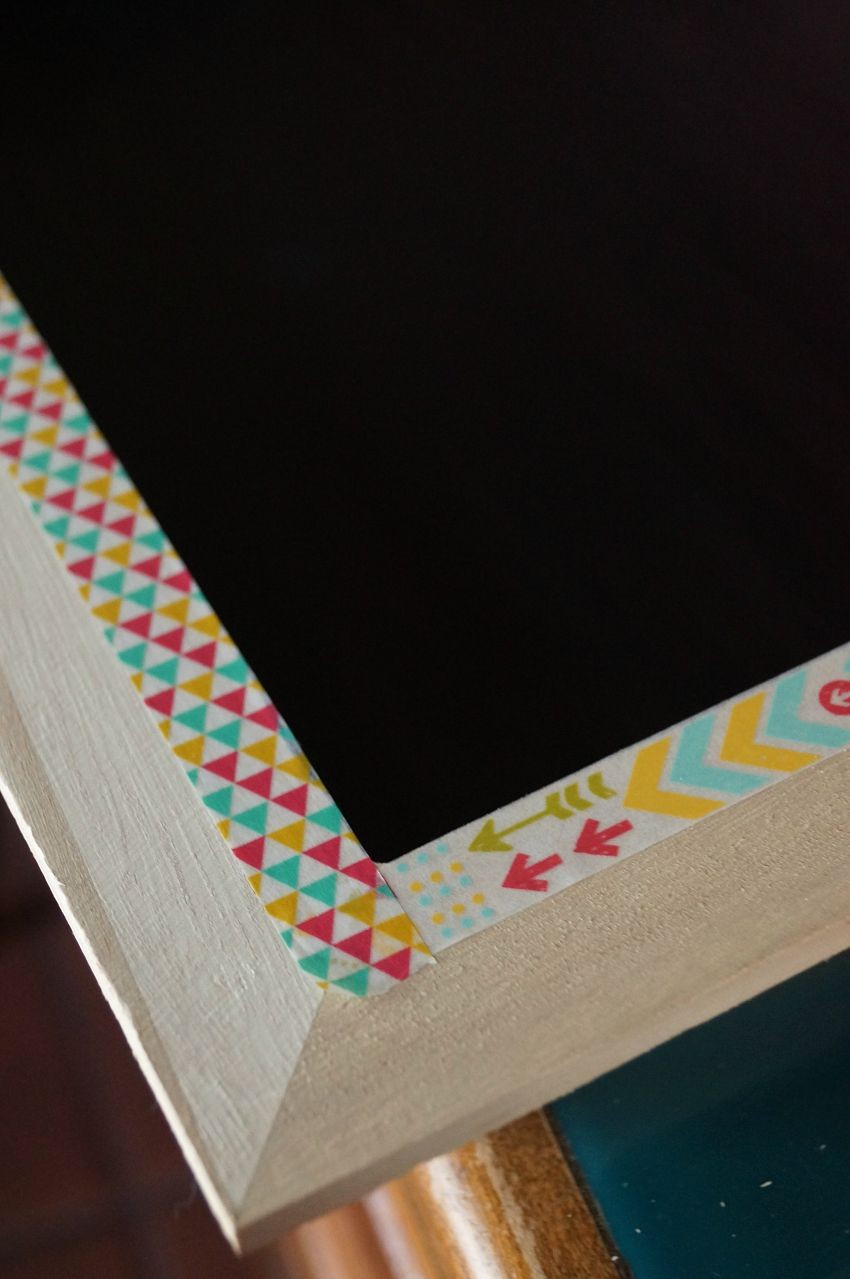 Step 3: Use the washi tape to decorate the mason jars as desired! I used another coordinating set on these.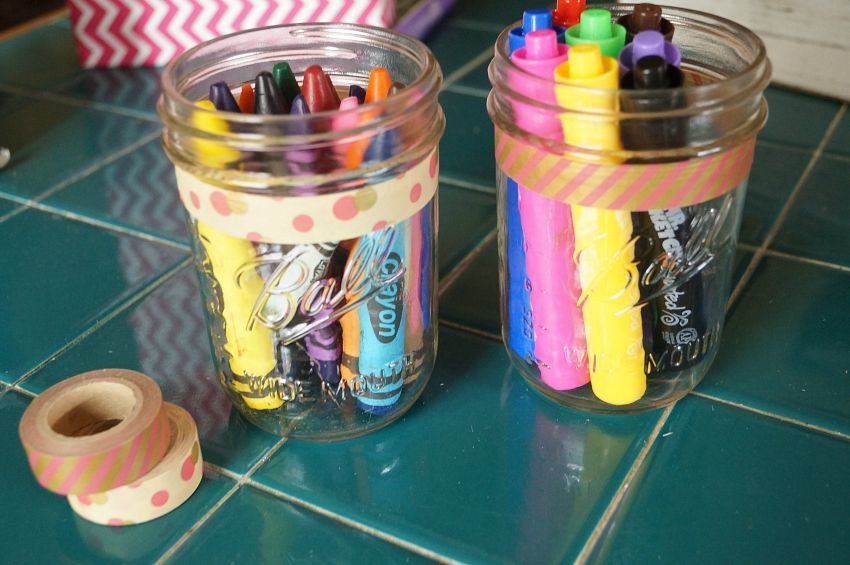 This tall wide mouth jar is perfect for paint brushes, pens, pencils, or any other taller supplies. It got a bright gold touch with this thicker washi.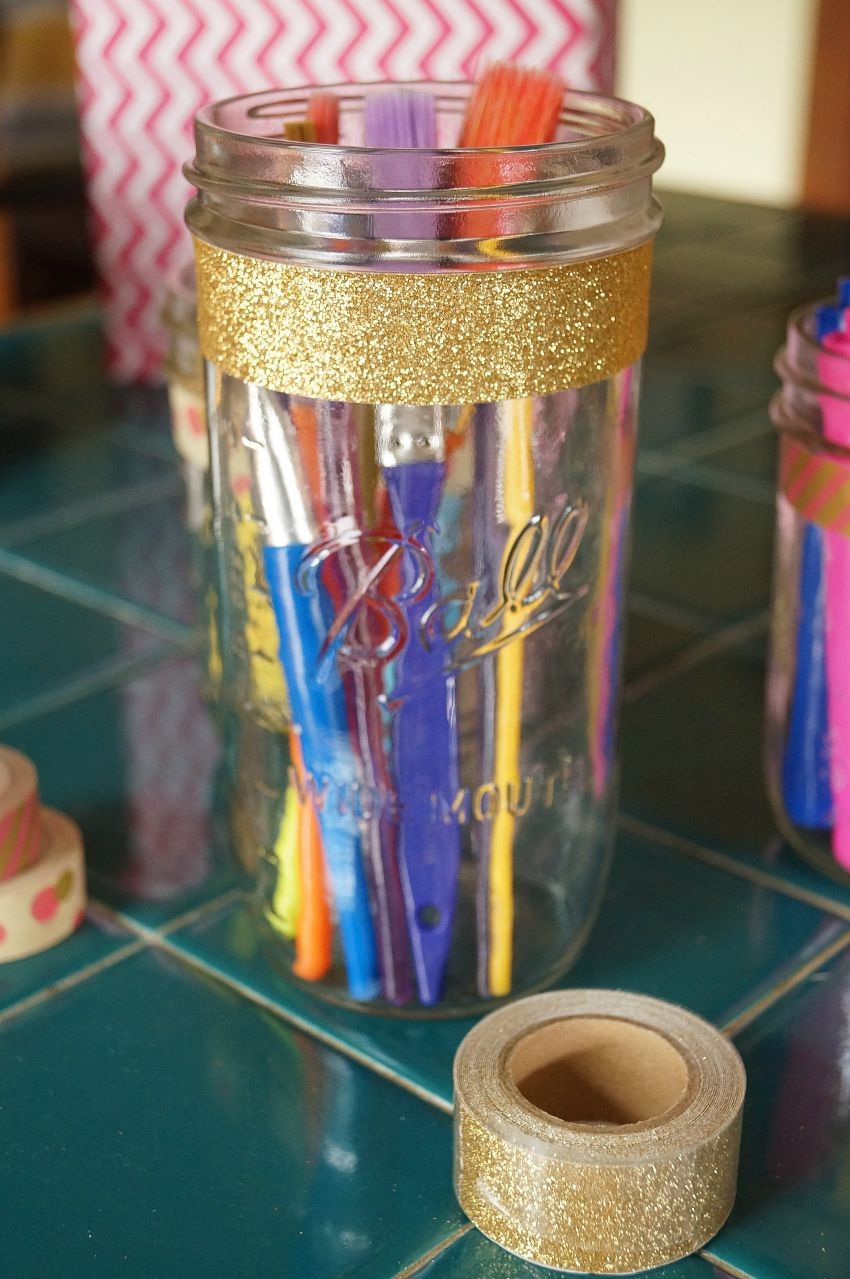 Step 4: Cover your boxes. Begin by cutting the upper flaps off your boxes. Cut a piece of wrapping paper that it big enough to wrap around the box, but not overlap on the back. You just want the edges to meet.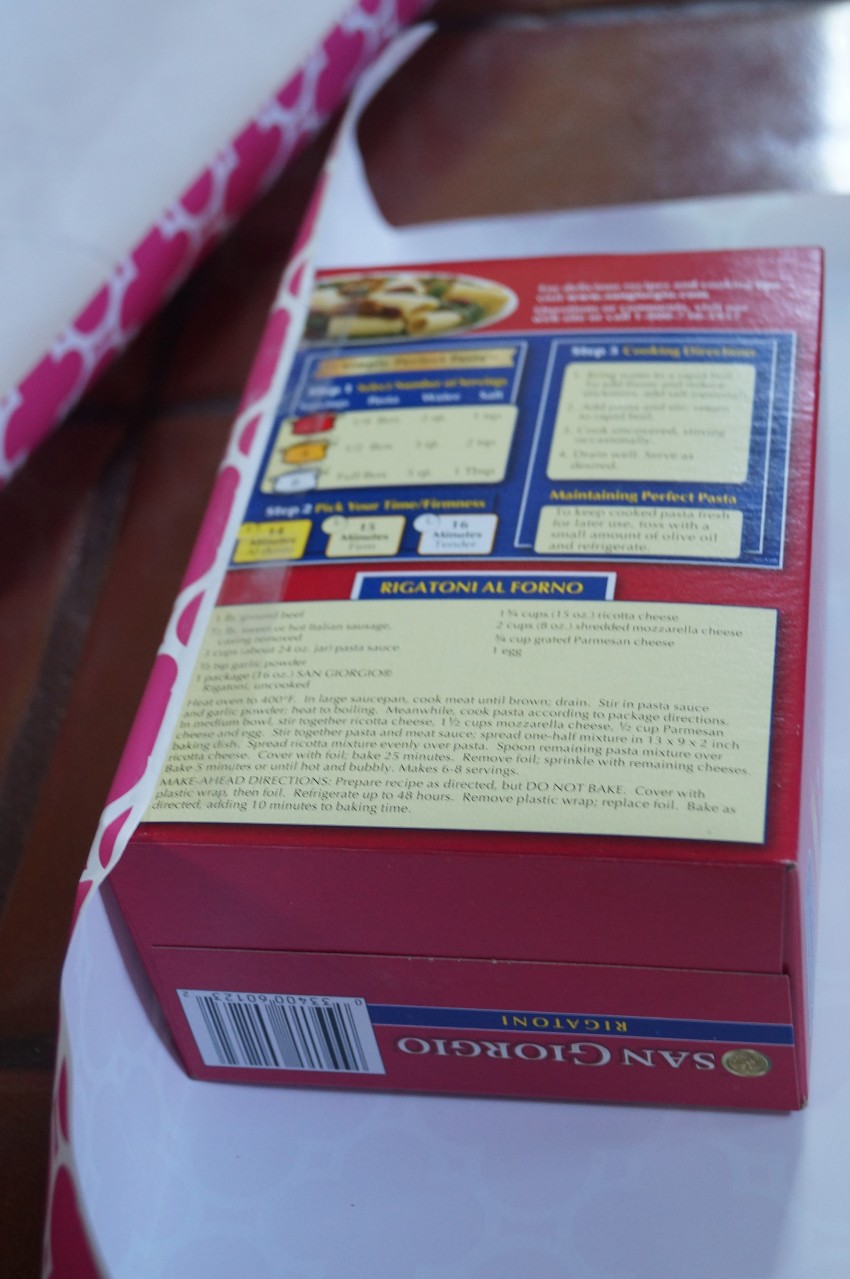 Tape the edges to secure. Fold the bottom just like you would finish the sides when you are wrapping a present.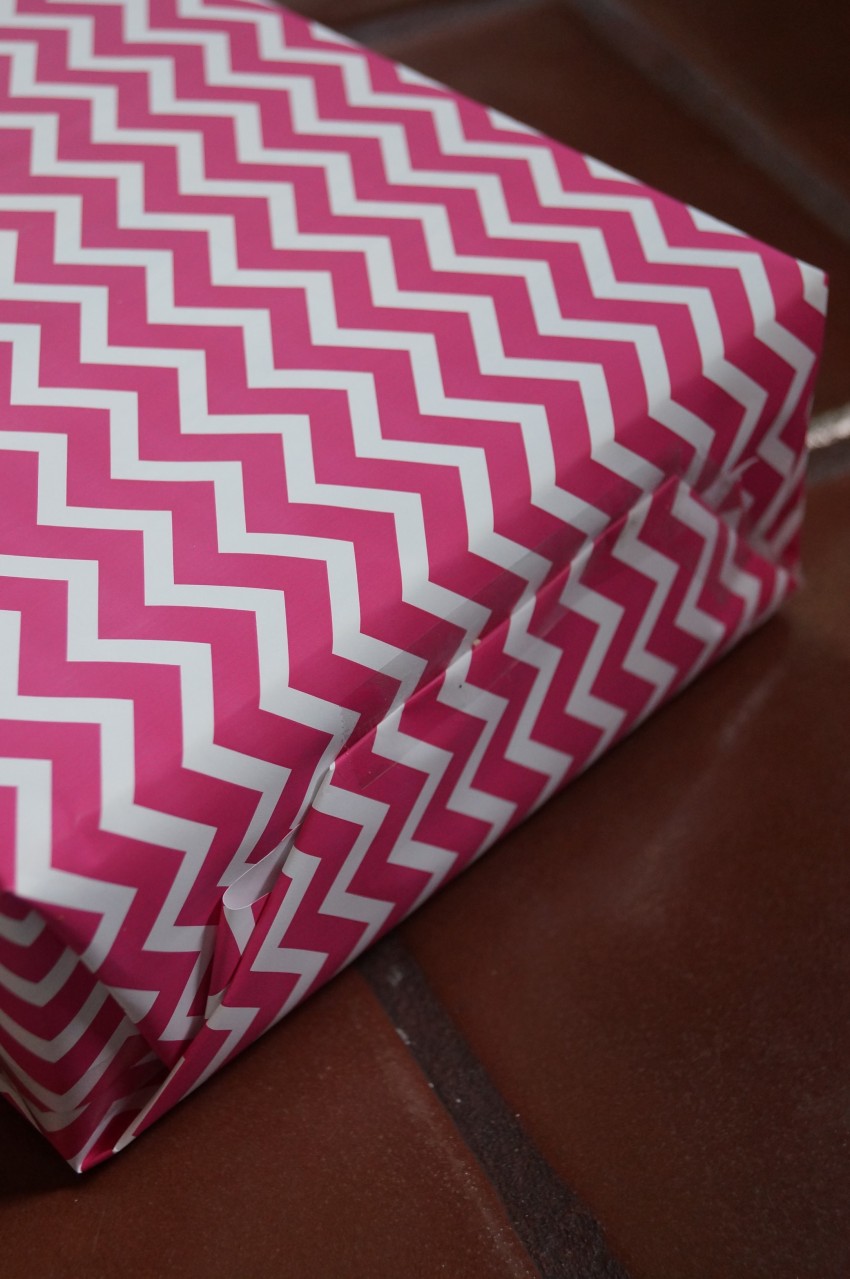 On the top, cut four slits that match up with the corners of the boxes so that you have separate flaps you can fold down. Cut from the top all the way down to where your scissors meet the box.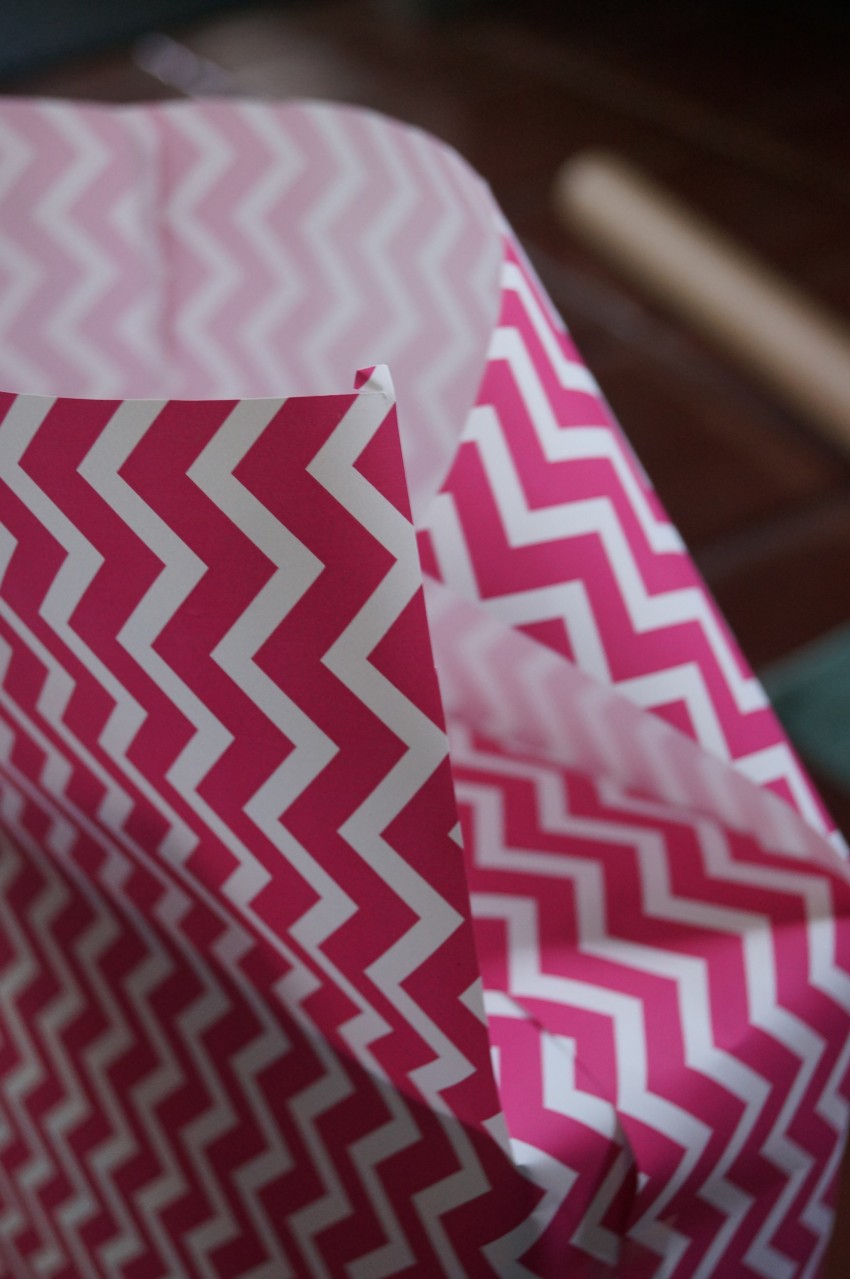 Push each individual flap into the box and tape it down. Don't worry that they don't cover the entire inside, no one will be looking!
It is the perfect size for holding coloring books! I put small paint sets, like watercolors into the smaller box.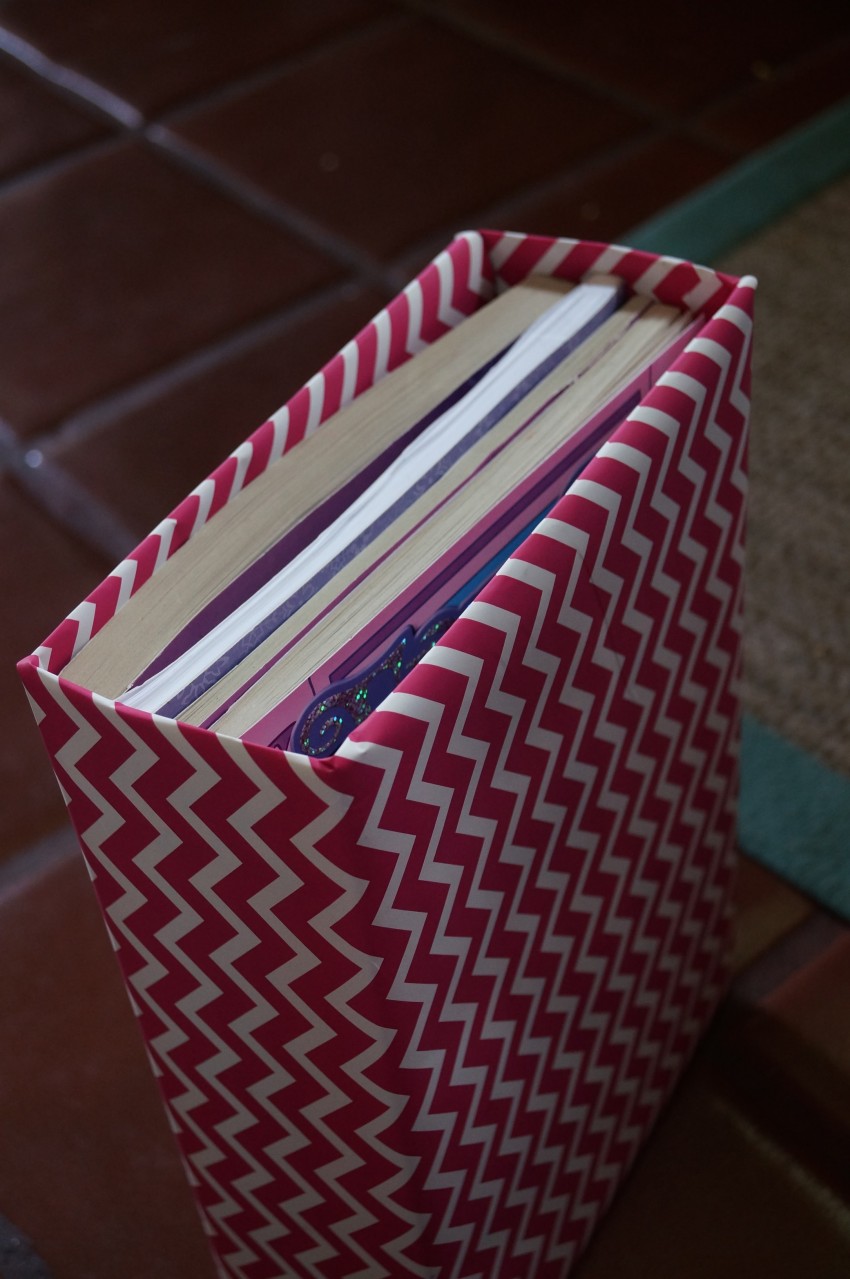 And that's it! Add your school supplies into each jar or box and then step back and look at how cute it looks! My daughter is so excited to use her's. I set it up on her little craft table and it is perfect for her to have everything at arm's reach, all organized together. But when she is finished, I can carry the entire thing somewhere else to stash for later. Here is the overhang edge so you can see what I mean about the shadowbox being perfect as a tray.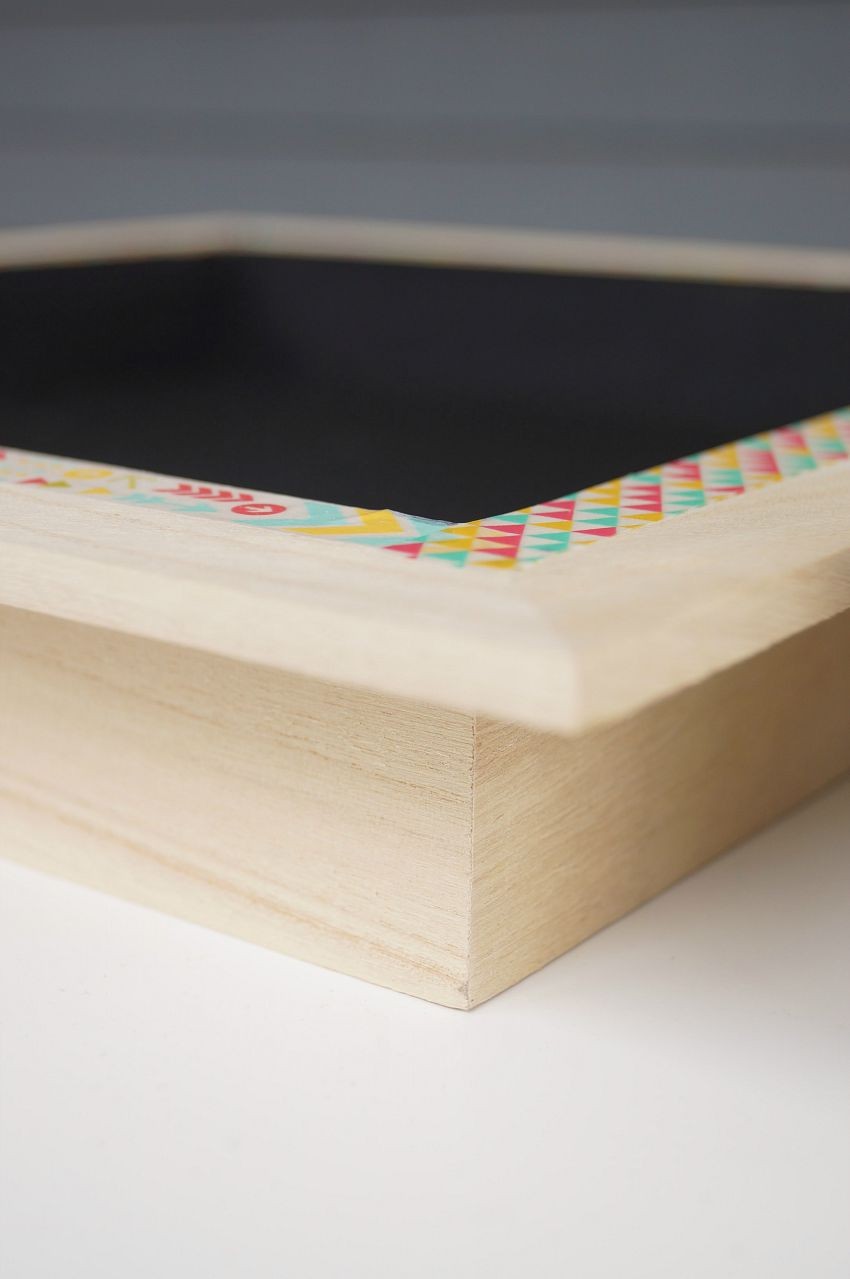 I was thrilled when this white box fit into the shadowbox perfectly! It doesn't slide and can be removed when all we need are the coloring supplies! I think it also looks darling on its own, not even in the tray! It would look cute on a counter to hold basic kitchen supplies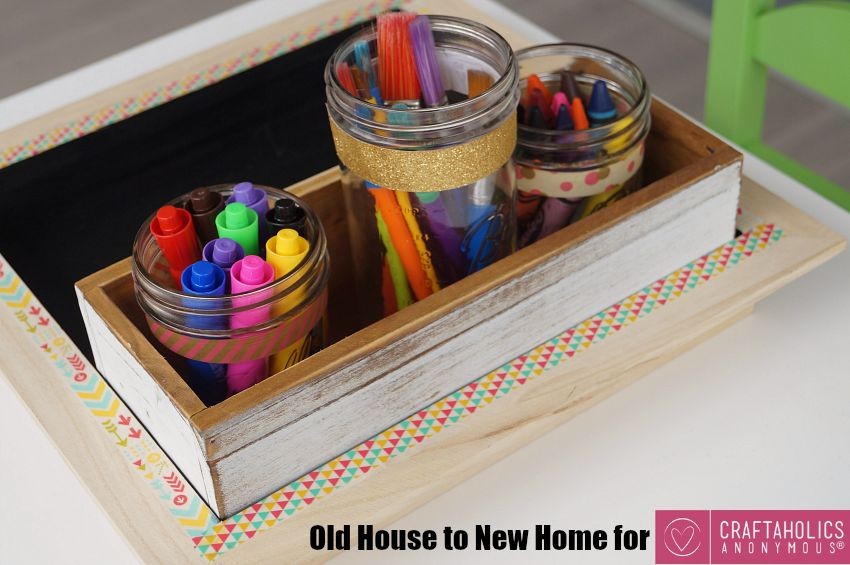 More Back to School Ideas You'll love!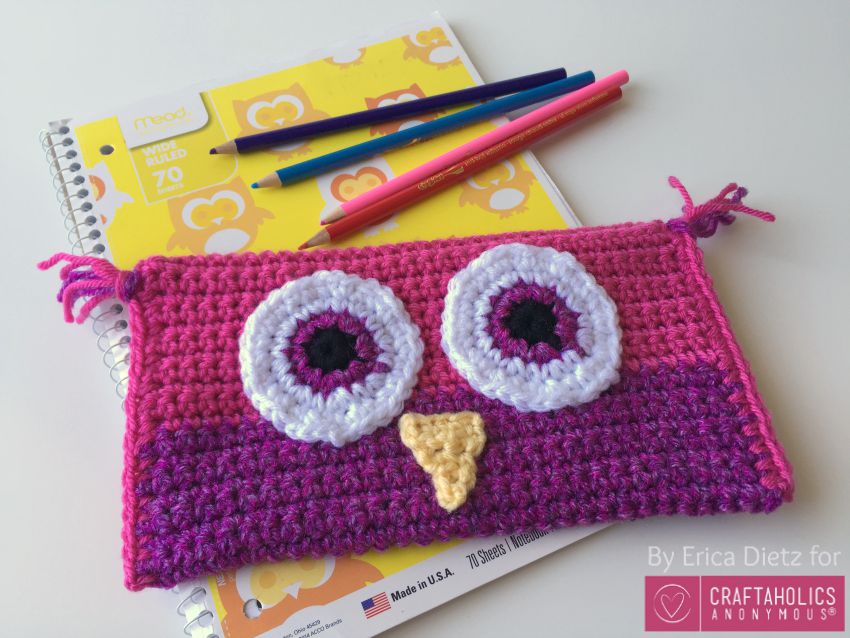 Crochet Owl Pencil Box Pattern || Store those new pencils in style!