DIY Log Slice Pencil Holder!
Add a rustic and natural touch to your desktop with this log pencil holder!

For this log slice pencil holder, you will need:
A log slice (about 4 inches tall and 4 inches wide)
Possibly a pencil.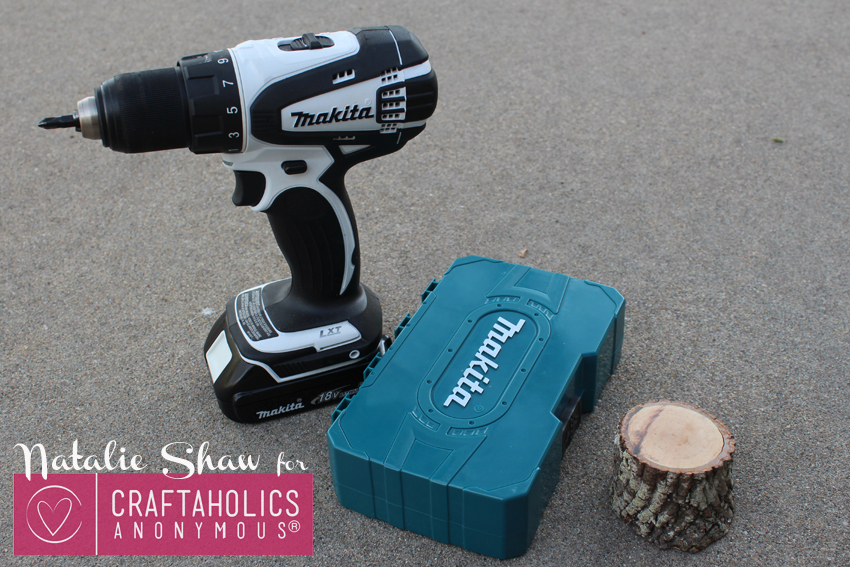 I found this log at a campsite.  It was just too adorable to burn.
You could use any size log and make any amount of holes you want.
Imagine a 24 piece set of colored pencils all arranged in a log slice…aw, heaven.
*I pretreated the log by baking it in the oven at 275* for about 30 minutes,
then turning it over for another 30 minutes.
It needs to dry or it can crack as it dries out over time.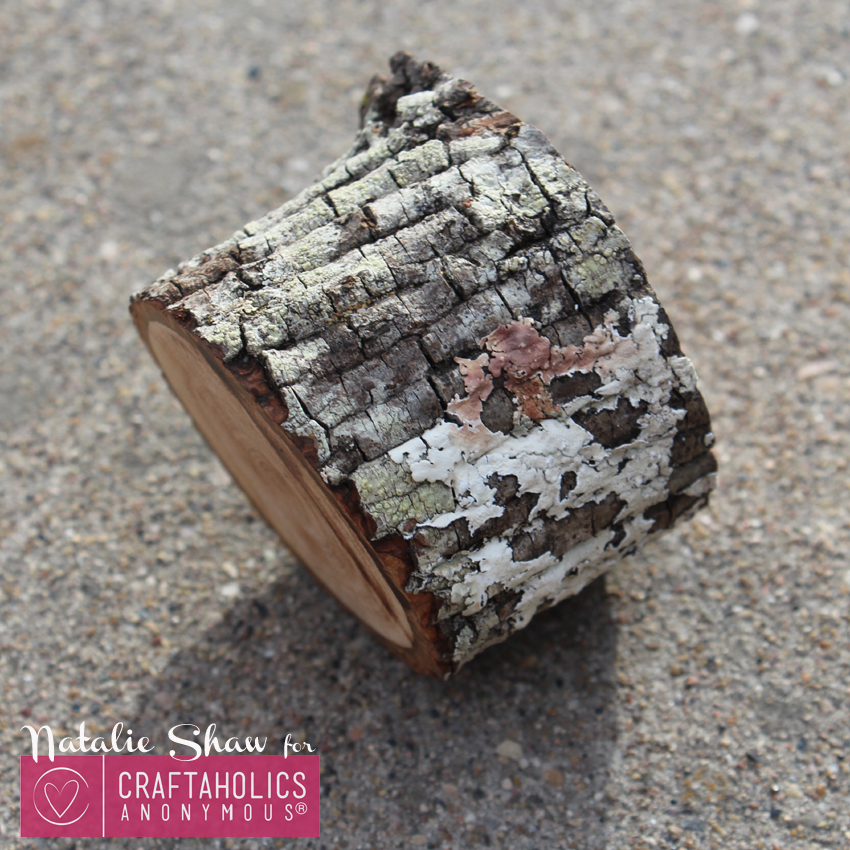 I lightly sanded the top of the log.
Get your 1/2 inch bit locked and loaded.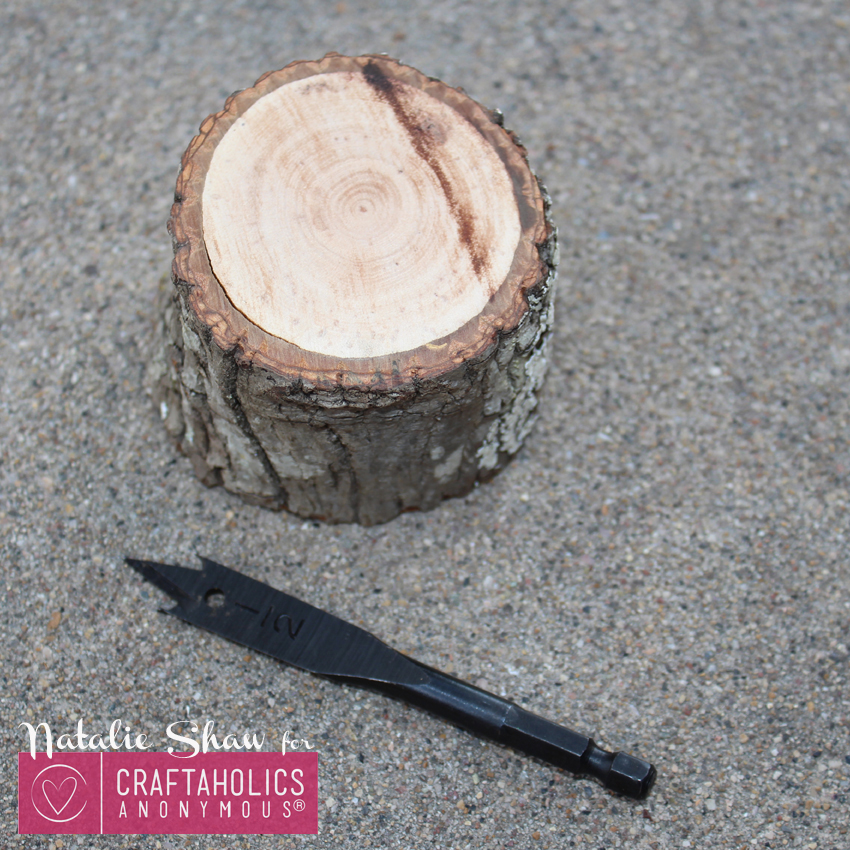 Drill the first hole directly in the center…then space the other holes at least 1/4″ away.
Don't drill all the way through the log.  Just down about 2-3 inches.
The point of the bit is the center of the circle.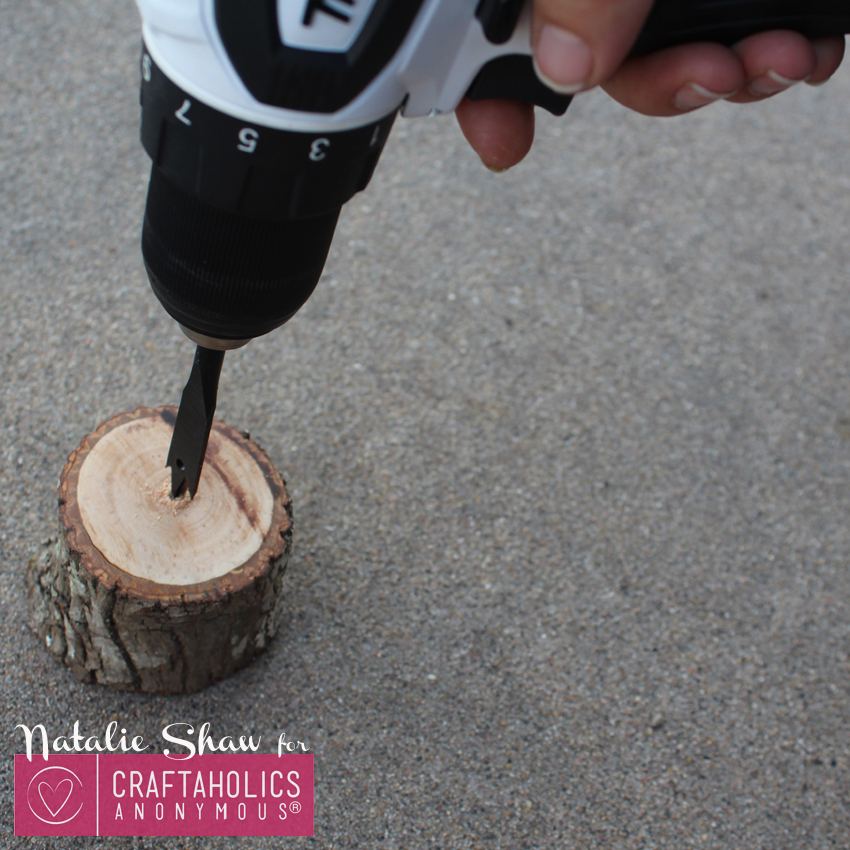 7 holes fits great in a log this size.
It's perfect for my scripture marking sticks!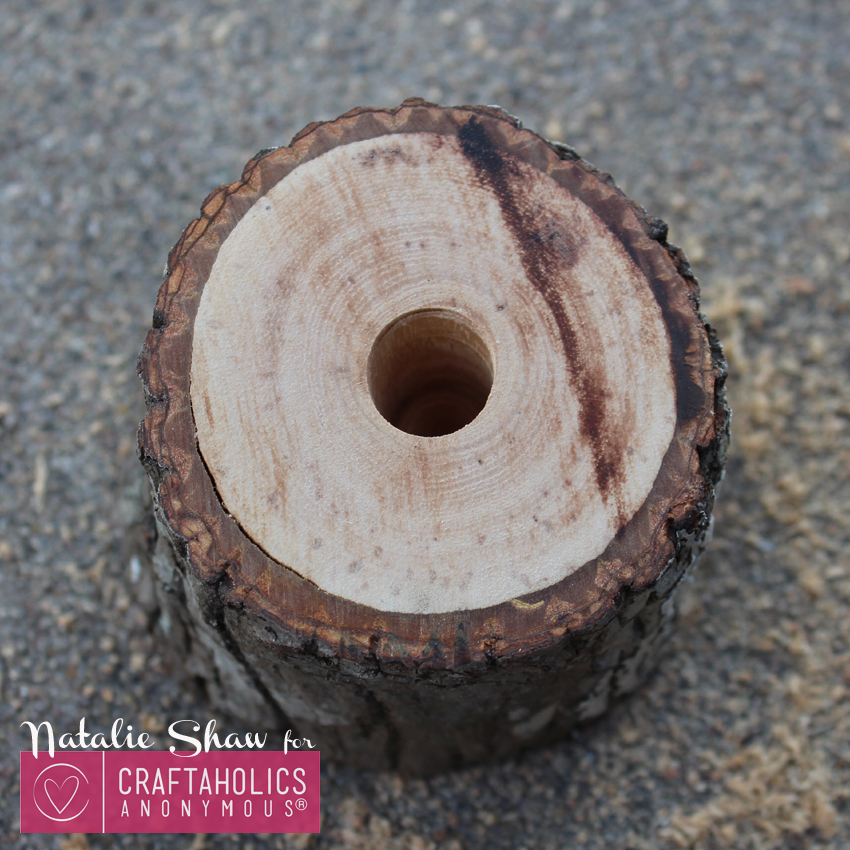 One hole at a time.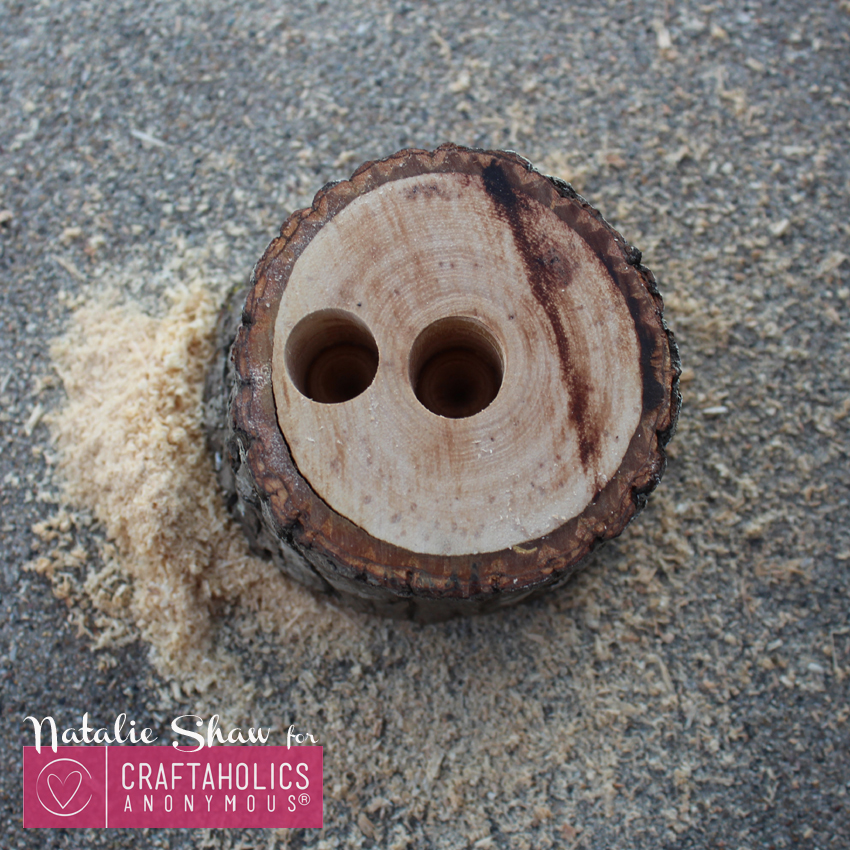 I love drilling–and seeing so much saw dust just pour out!
Work outside for easy clean up!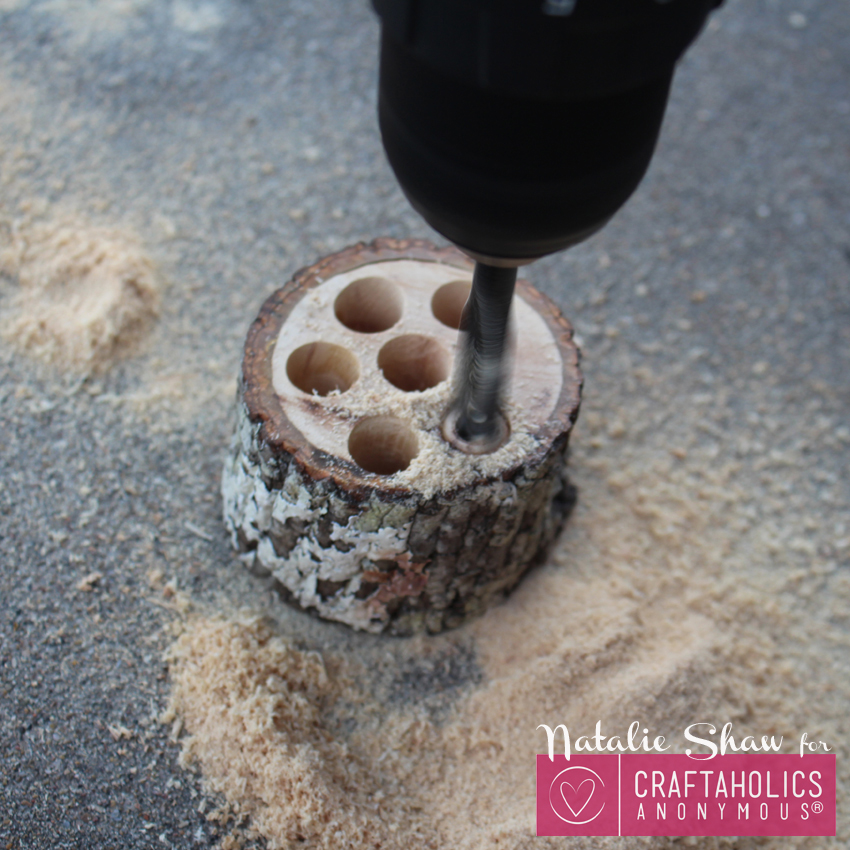 If you haven't used a spade bit before it takes a little practice, but it is really fun!
 All 7 holes about the same depth each.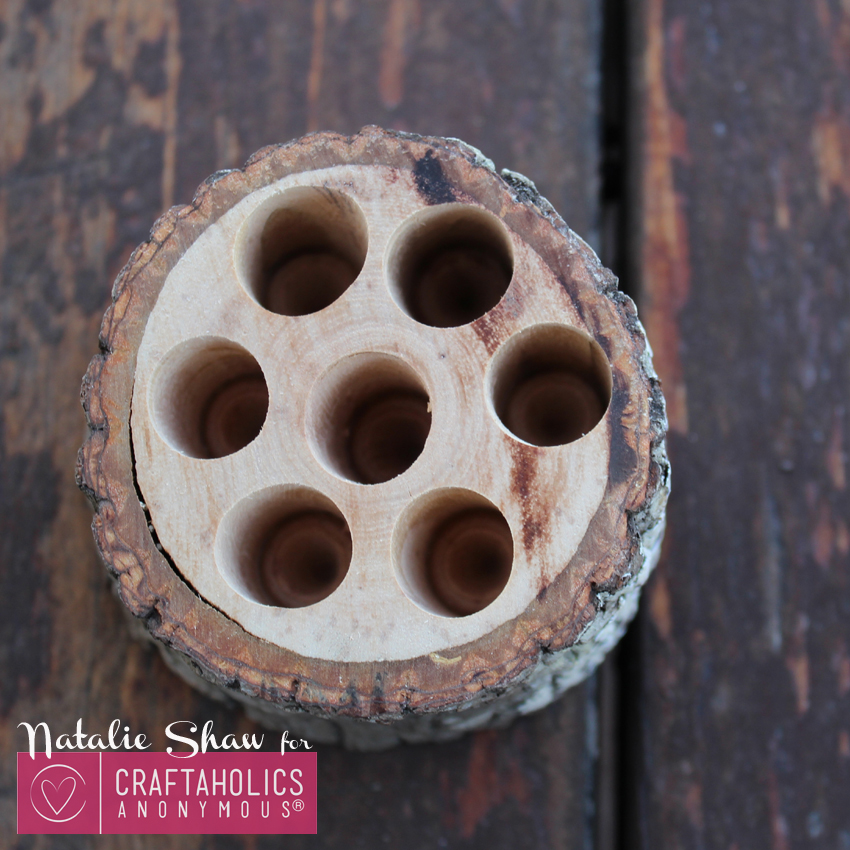 Perfect and ready to fill!
This would be adorable with those wood stick pencils!
 Alas, my colorful crayons, ready to mark!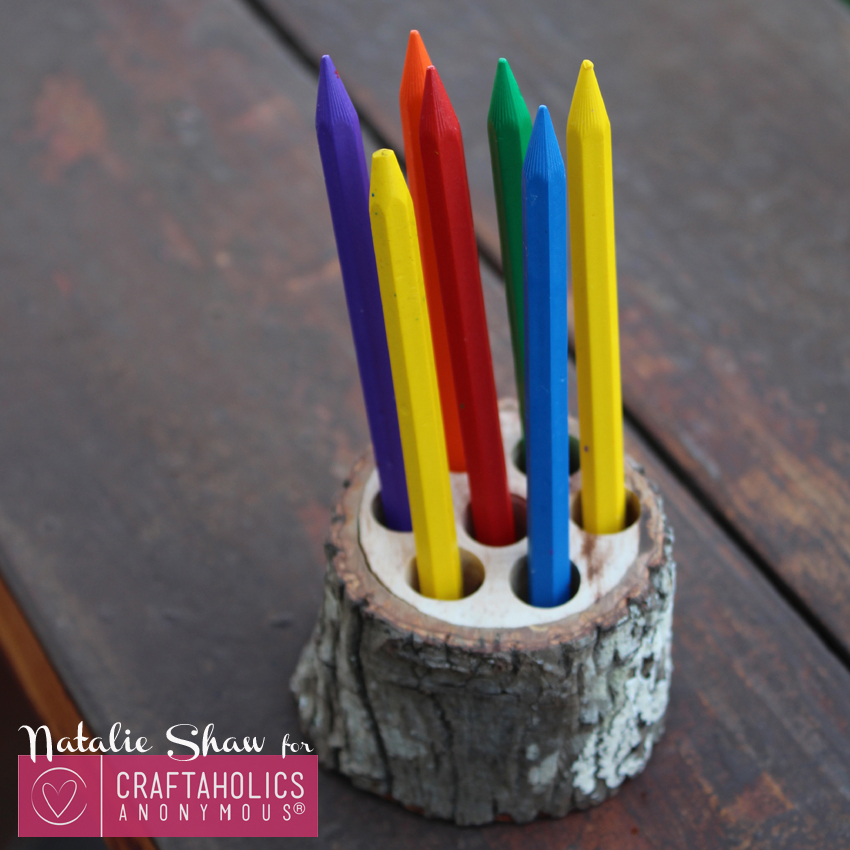 This would make a great Father's Day gift too!
Filled with fancy pens for Dad!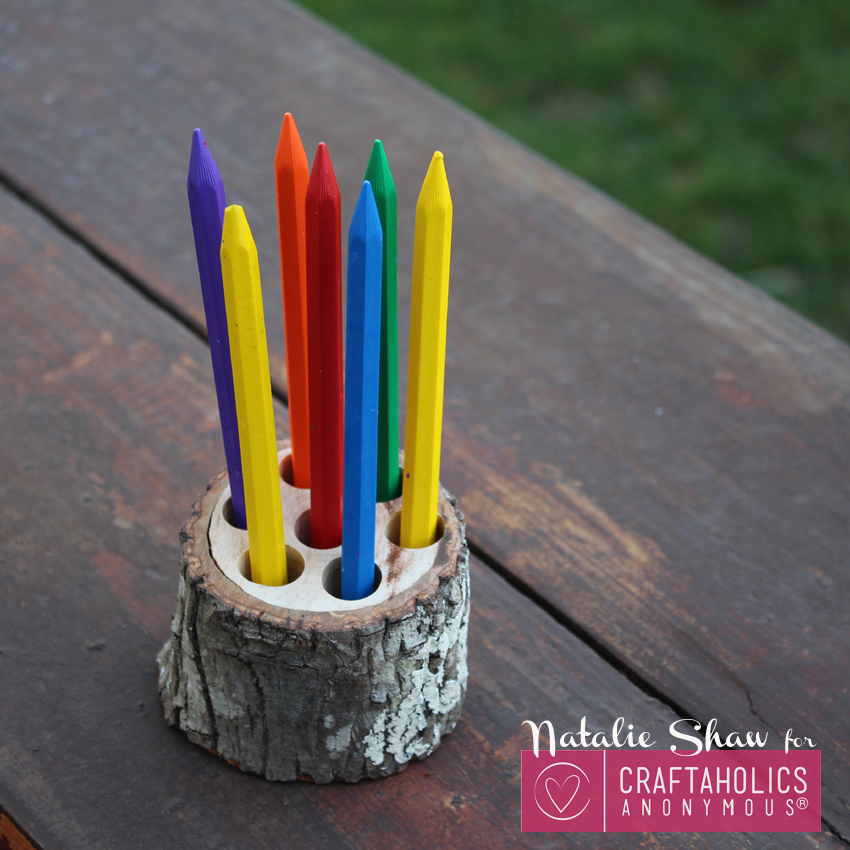 Looking for more DIY wood crafts? Check these out!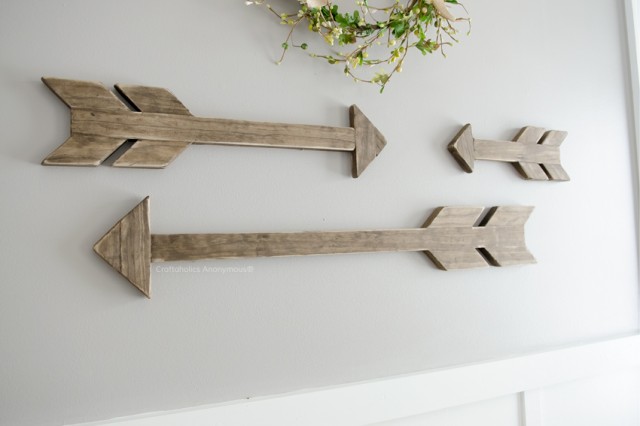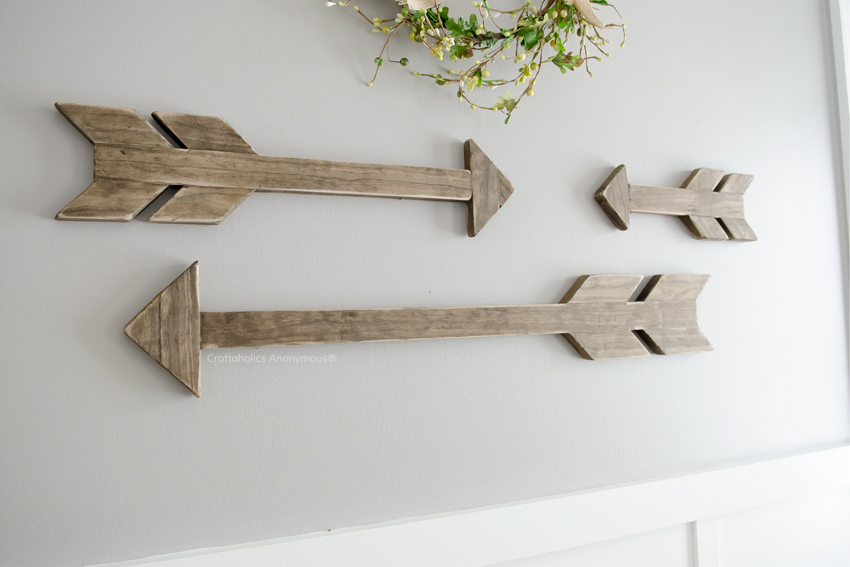 DIY Rustic Wood Arrows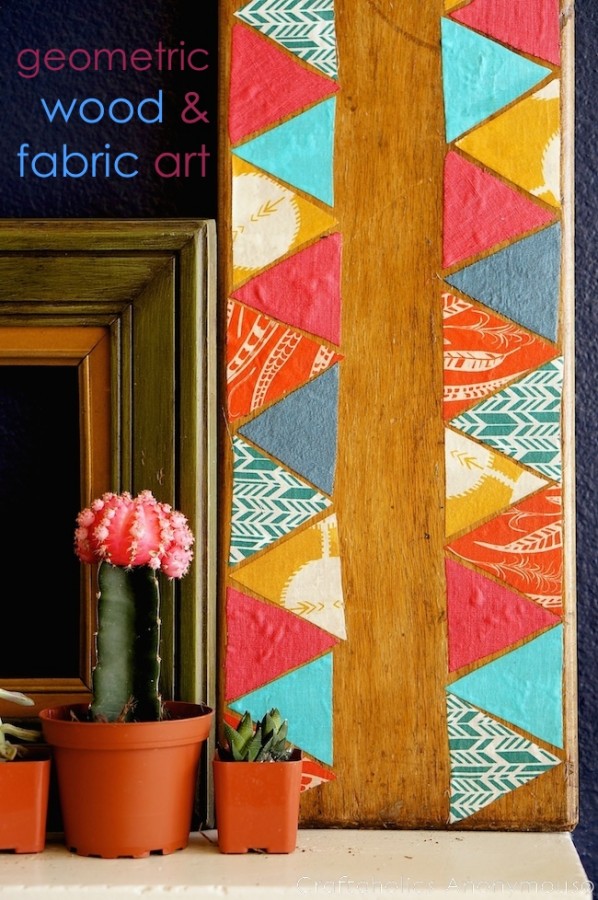 Wood + Fabric Art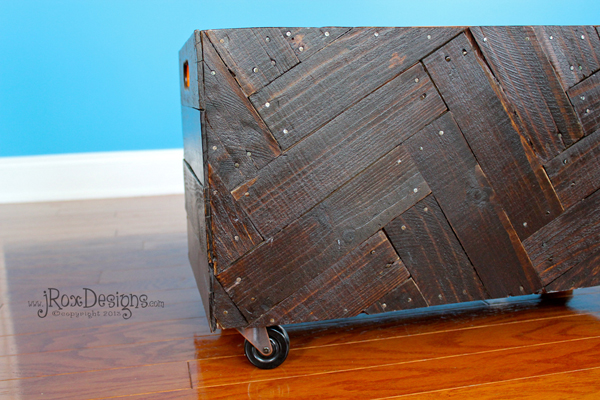 DIY Herringbone Toybox