Wire Wrapped Pendants
Hi everyone!  It's Natalie from Doodlecraft!
To make these awesome pendants you will need some earthy treasures!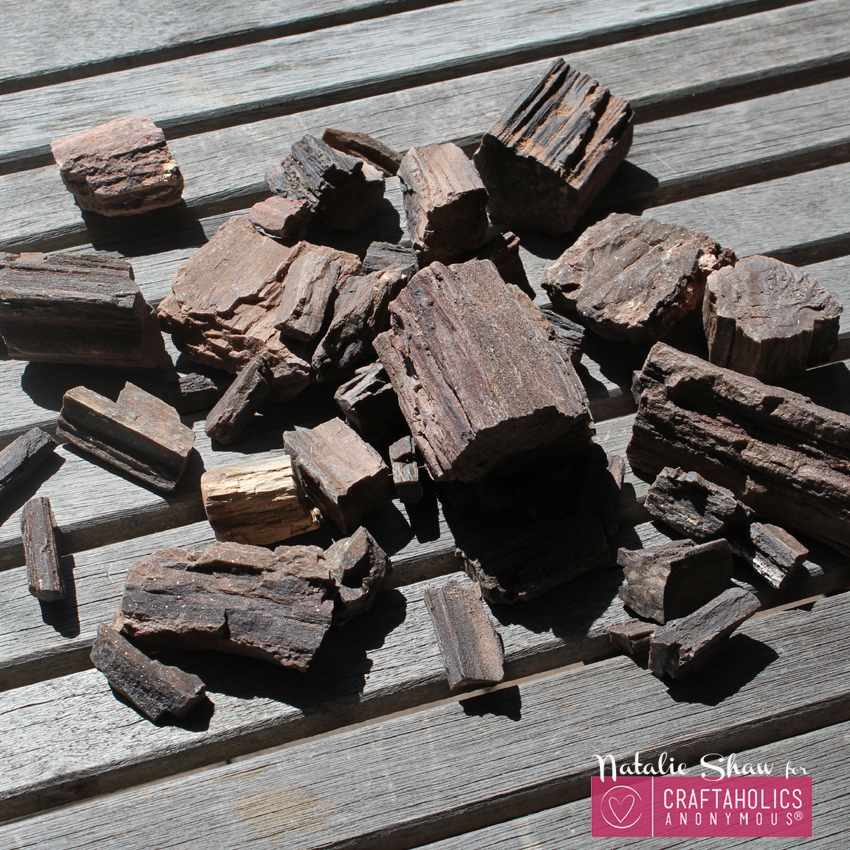 So, let your children pick up rocks, shells, driftwood, etc. from your summer vacation and make it into a necklace they can treasure!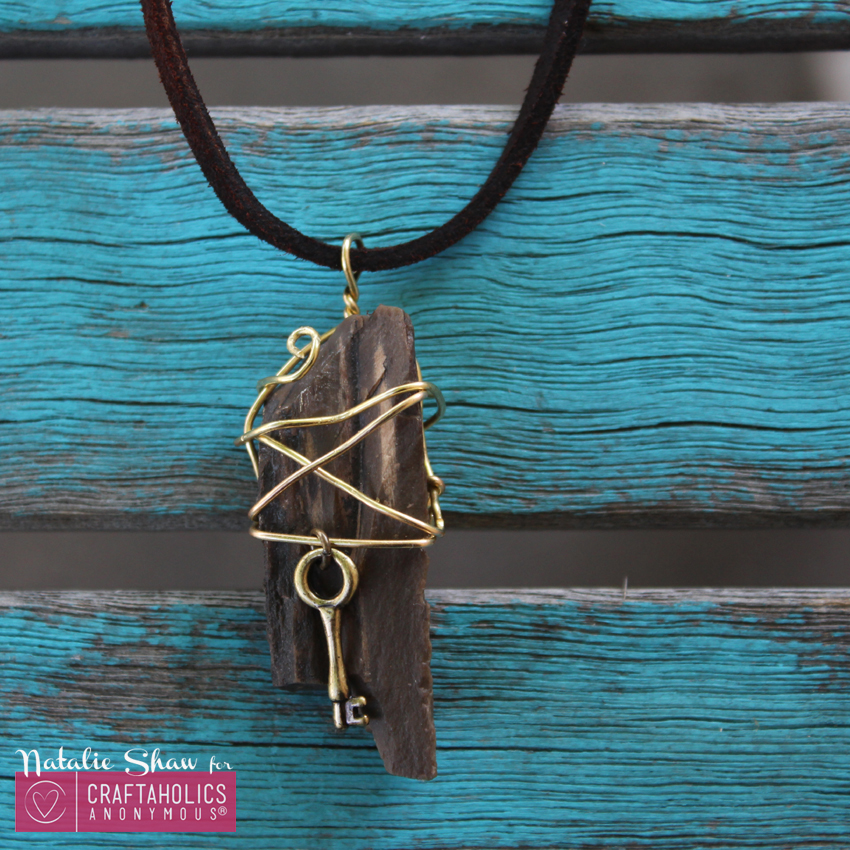 You will need:
Rocks, crystals, shells, driftwood, etc.
20 gauge gold wire
jewelry and needle nose pliers
charms or beads (optional)
Leather cord for necklace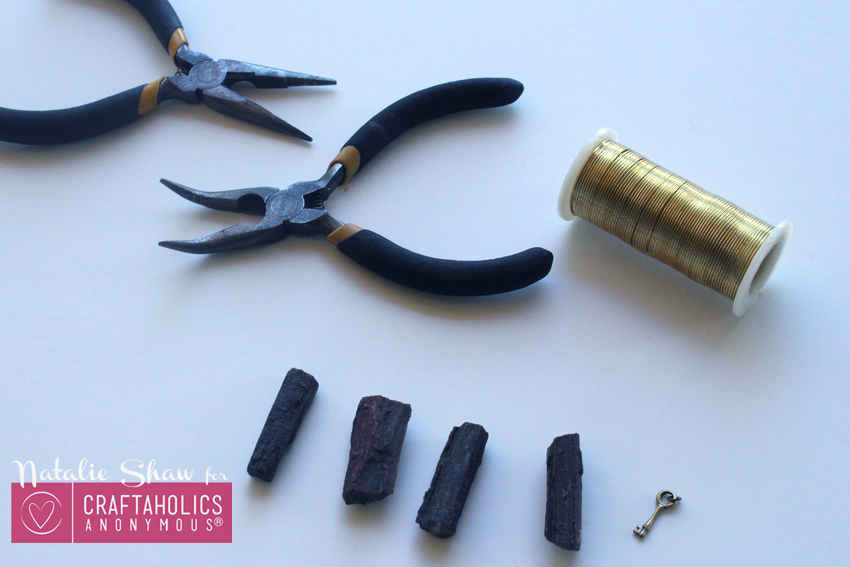 I used about 8-10 inches of wire for each pendant,
depending on the amount of decor wire I wanted to play with.
Start by making a loop in the center of the wire.
Twist the loop twice.
Place across the top of the rock, mark with a pencil where the edges of the rock are.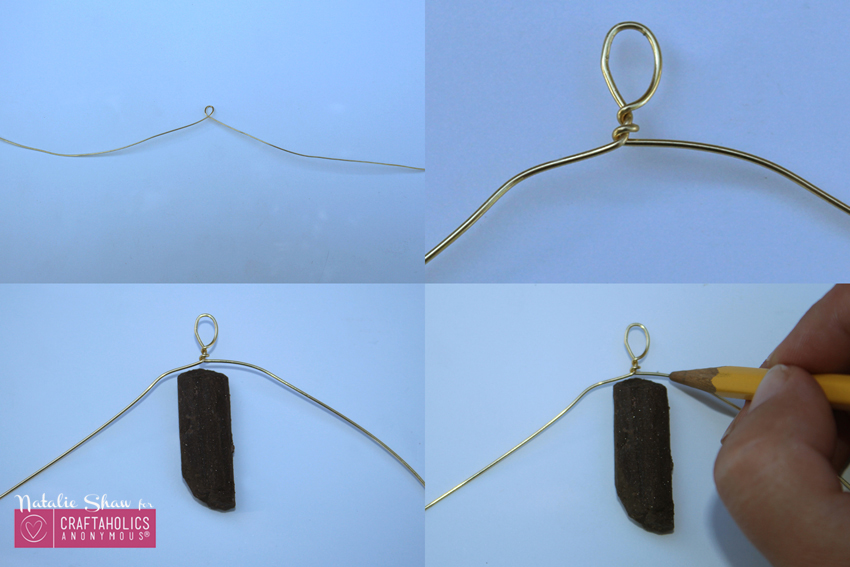 Bend the wires with the pliers to fit around the top of the rock (at your pencil marks)
Hold the wires on the side of the rock.
Bend the wires at a 90* angle…one going one direction, the other the opposite.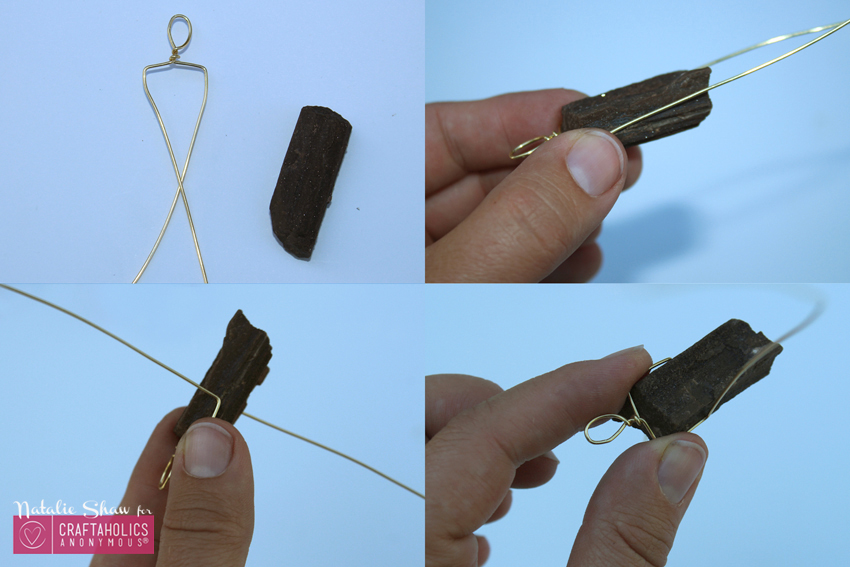 Wrap the wires around the rock and twist them through the wire on the other side.
I pulled the rock out momentarily to interlock the wires.
Then slid the rock back in.
Now pull the wire in the opposite direction.  It makes a tight pull here and keeps the rock in place.
The remaining wires can be wrapped around for extra support or swirled for decoration.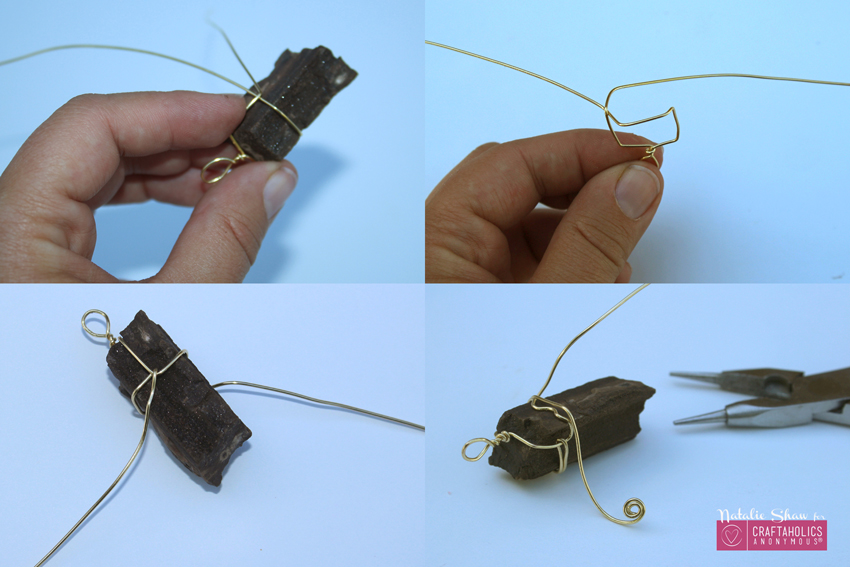 And, trust me, you'll want to make a bunch!
Which one is your favorite?
I hooked a little key charm on one of them…but it's not necessary.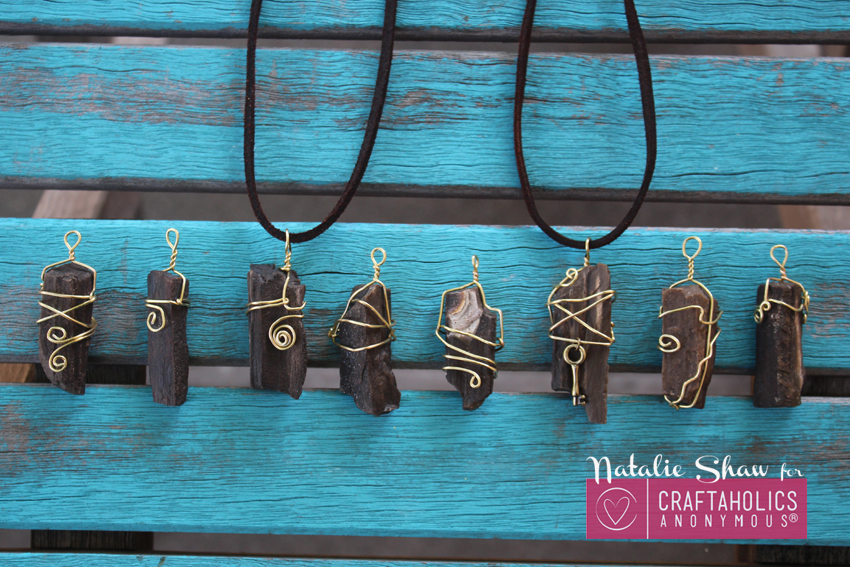 I love this one.  I call it the Utah rock because of that notch in the top!
Just bend the wire to follow the  shape of the rock!
I finished it off with about 30″ of leather cord to complete the look.
I love the earthy and gold combo.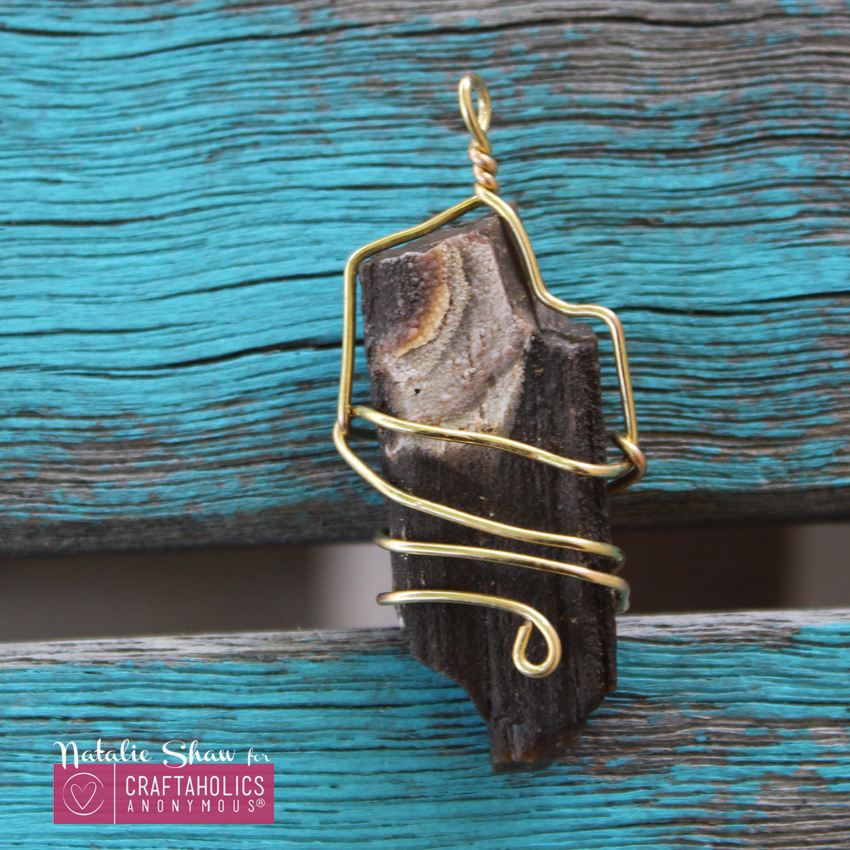 Keep this simple technique in mind when you are pulling rocks or trinkets out of kids pockets before doing laundry…
Or is it just my kids that hoard rocks?
Loo

Looking for more DIY jewelry? Check out these posts!