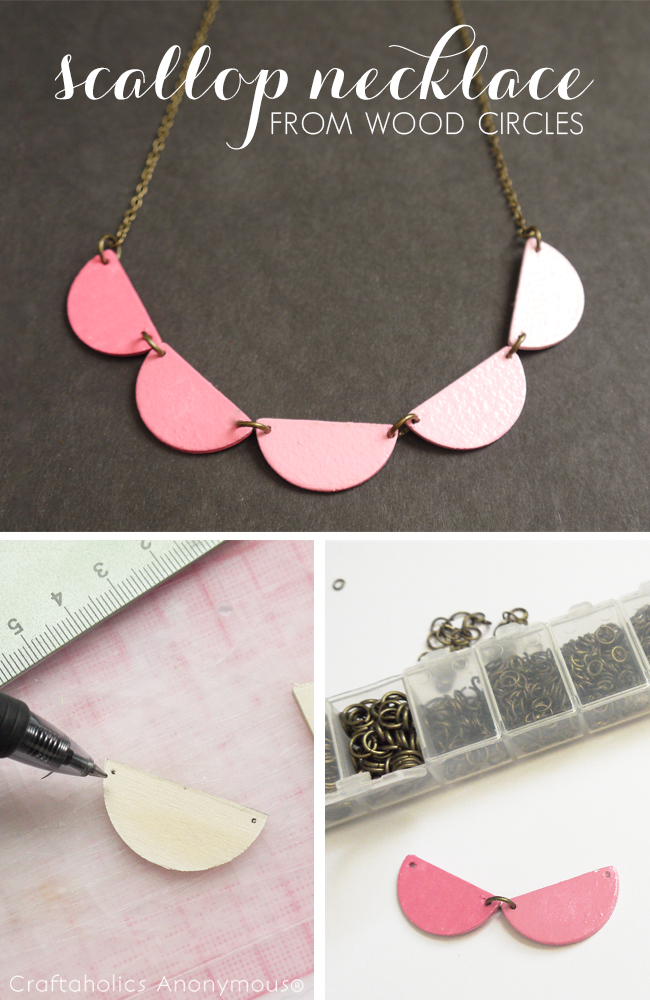 Hello friends! It's Aki again from Minted Strawberry – I'm here to share a quick and easy jewelry tutorial.
I have different crafting phases – I had a time when I loved crafting with wood so much that every time I saw wood material I would buy it. I have a bunch of wooden circles I bought from the craft store and was thinking of what to do with them so I came up with this adorable wood Scallop Necklace tutorial. It's easy and fun! So let's get on to it.
DIY Scallop Necklace Tutorial
Materials Needed:
Wooden circles – I used the largest ones in the pack I got at Michaels.
Drill with 5/64″ bit (or smaller)
Paint – your base color + white
Sponge / Paintbrush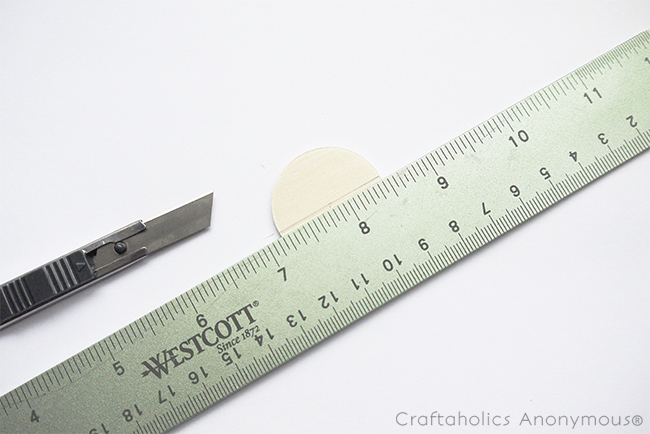 Draw a line on the center of your circle to use as a cutting guide – cut your circle exactly in half. You will want to cut it going with the wood grain as opposed to against it because it'll be easier to cut this way.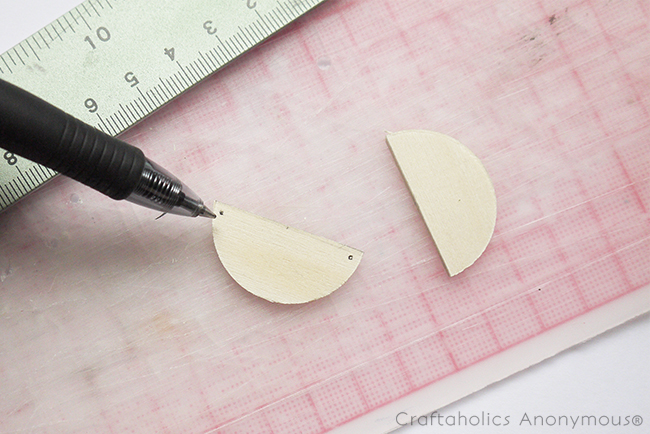 Mark where you want your holes for drilling. You don't want it too close to the edge or else it will break your wood. Also, drill slowly and apply light pressure to lessen wood breakage.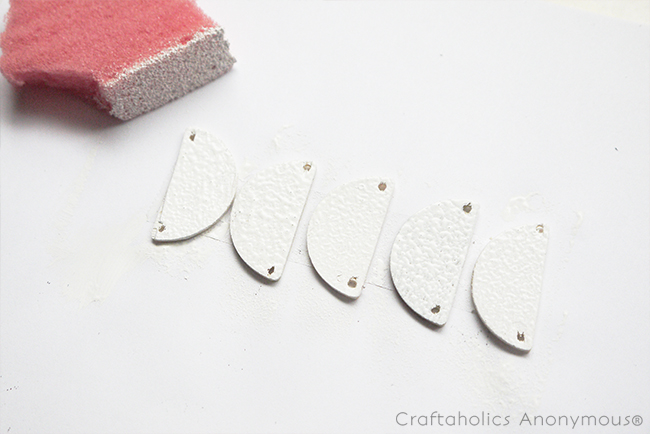 To make the color really pop out, apply white paint on each side of your wooden circles before painting them. Don't forget to paint the edges too!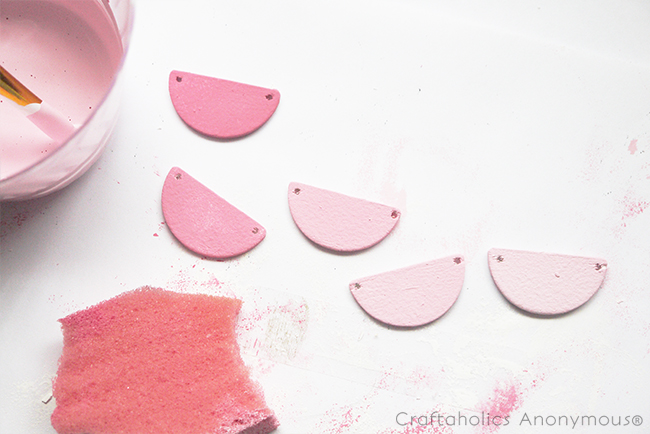 An easy way to ombre: Pour some of your base color in a cup, then paint your first scallop. Add a dollop of white paint, mix and then paint your second one. Continue until you finish painting all of your circles. Spray with clear sealer to make it last longer and add shine.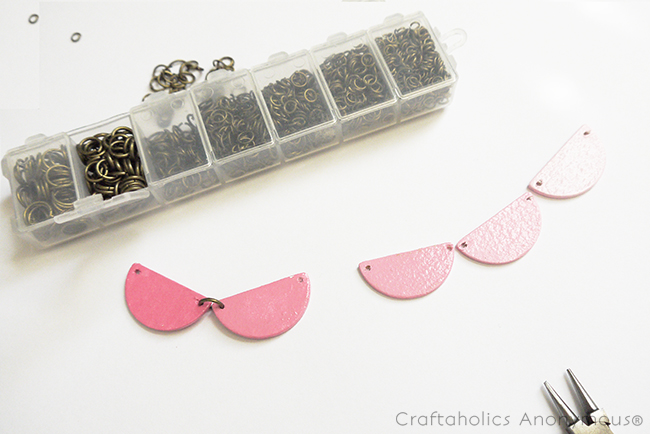 Now it's time to string them up – starting from the darkest to the lightest, connect them with a jump ring on each junction. Don't forget to add a jump ring on each end as well. Attach a length of chain on each end of the scallop chain. Alternatively, you can get a ready-made necklace chain, split it in half and then attach that to your scallop chain.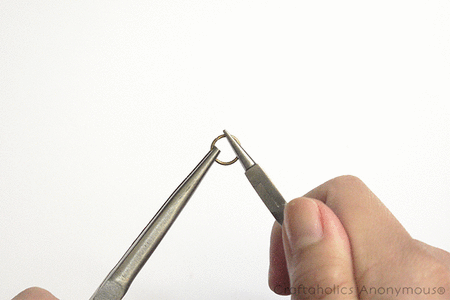 To open a jump ring, just take two pliers and twist it like illustrated in the photo above.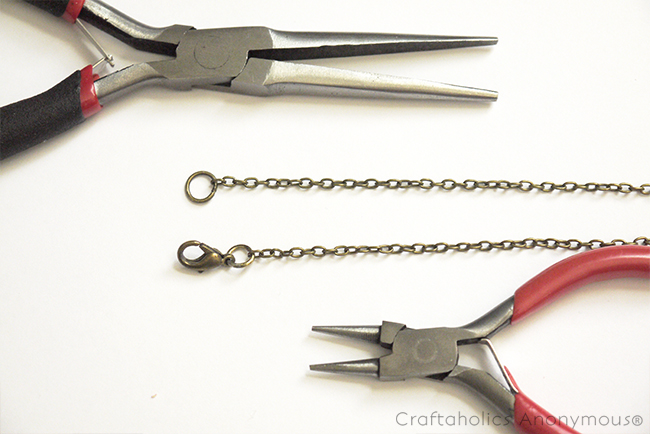 Don't forget to add a lobster clasp on one end and another jump ring on the other. And you are done! I told you it was relatively easy.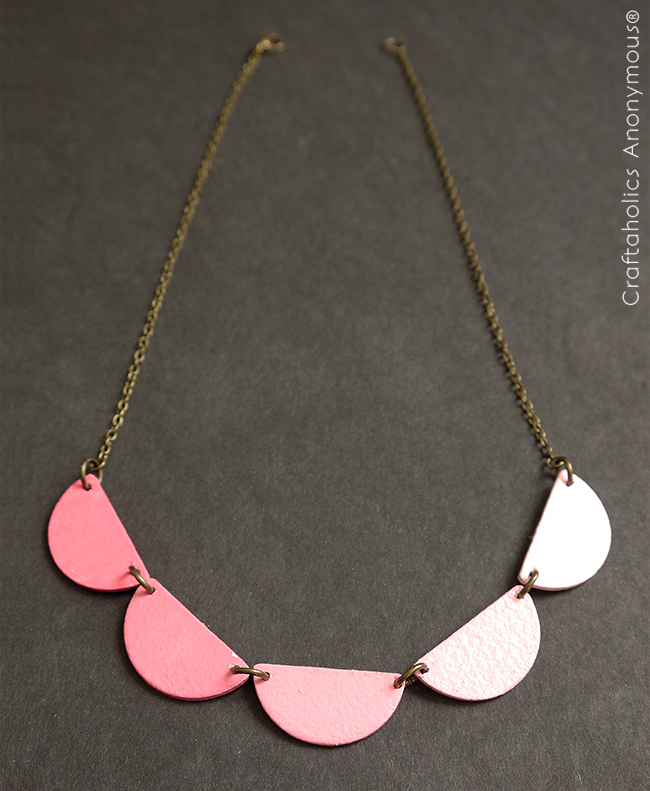 It's a simple way to add a pop of color to your wardrobe – don't you think? I hope you'll try this and enjoy making this as much as I did.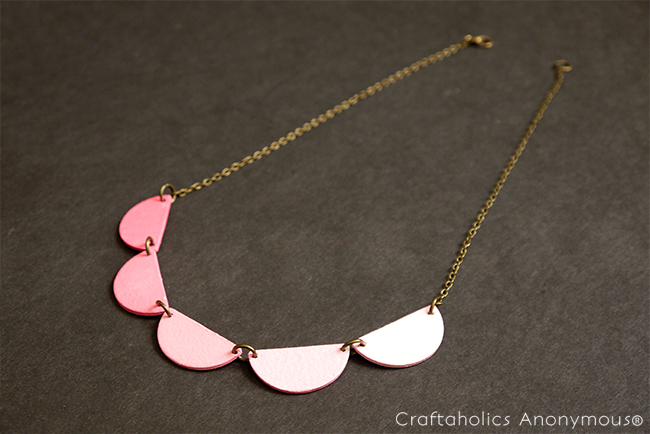 Are you a fan of scallop necklaces? Have you crafted with wood when making jewelry?
Looking for more Craft and Holiday ideas? Follow along here–> Pinterest // Facebook  // Instagram